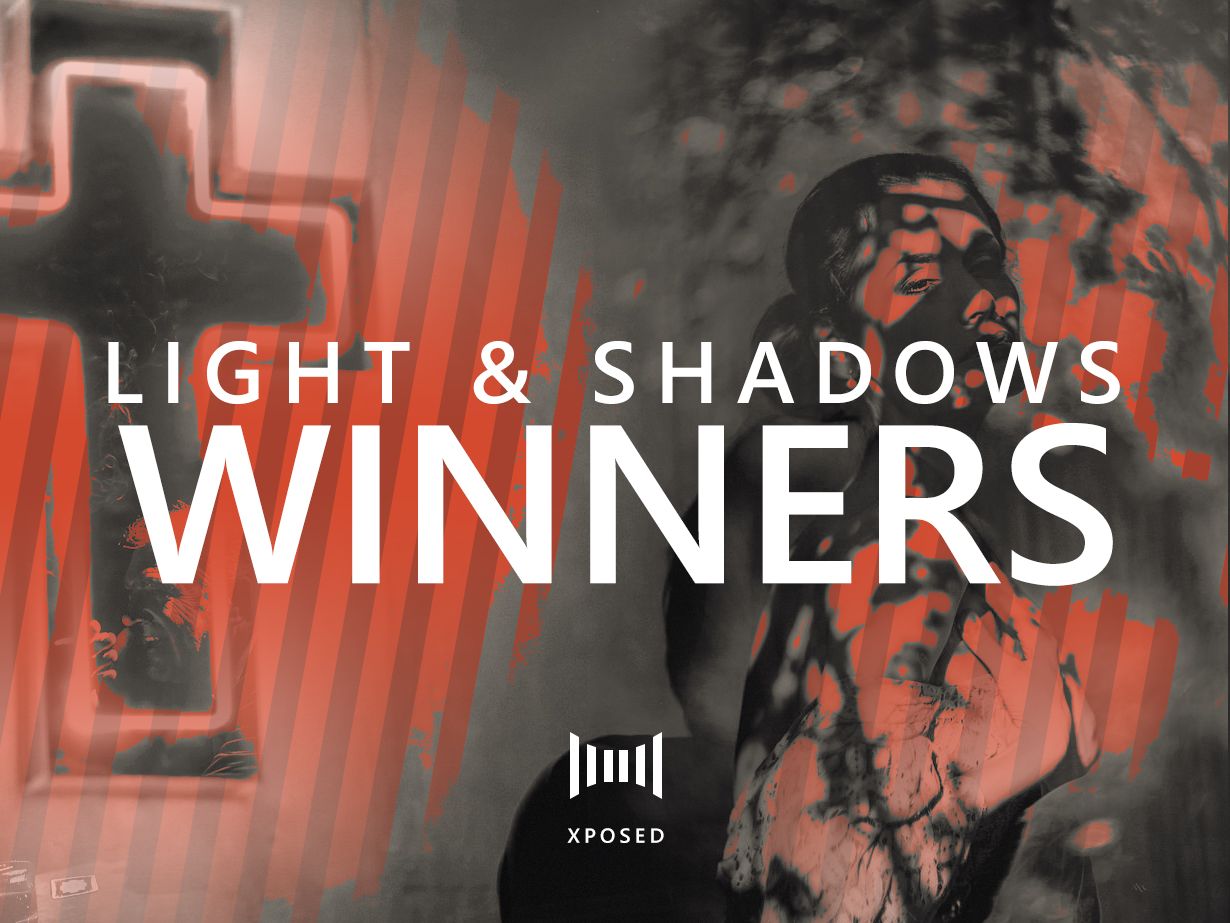 Woeh, well hello there... don't ask us how, but we somehow managed to get access to Portrait contest! Well, just for this post it is ;-). Don't you worry, we just want to give all the credits and rewards to @portraitcontest for hosting this contest. In this post, we will announce the winners of the @portraitcontest held by @jasonrussell with the theme: Light and Shadows.
For the winning photographs, we were desperate to find both Shadows and Light captured in one photograph. Image quality should be a given factor and we are happy to find that talent during our adventure as a guest judge.
So, lets straight dive to the winners and our thoughts about it.

1st place.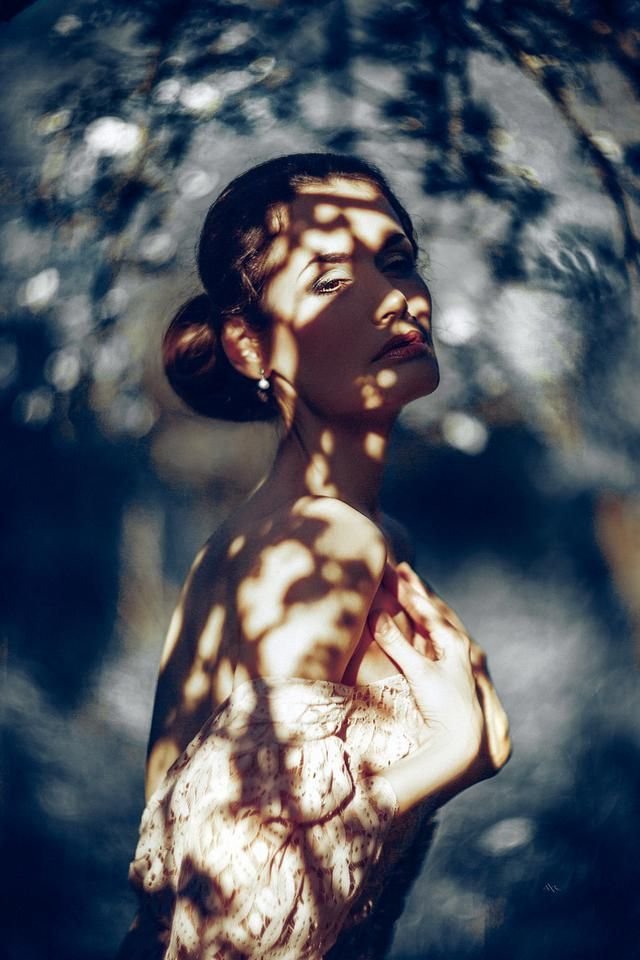 This was exactly a photograph we were hoping to see. The bokeh of the image is absolutely stunning and makes sure to keep the subject locked in the frame. The model is styled in detail and her posture makes us think she did this before. Solid facial expression. We would've love to see a bit more of the back-shoulder to give the photograph just that gentle touch of more depth of field. The shadows perfectly cast on her face an eye makes us almost 100% certain to think that direction was necessary (facing down or up and moving a little bit more to the right or left).
The direction is one of a portrait photographer must-haves to either break or makes the photograph as you capture a person's soul. It requires a skill of trust where you have to make a connection between you and the model.
With great direction, there is a high chance a story will unfold for the viewer to tell. What exactly is she looking at? What is she thinking? Can you make it up? What does this photograph tell you? We are dying to know.
The only thing we would've taken with us during the post edit process was removing/or darken the brighter blemishes in the bokeh to have less distraction while looking at the models face.
Congratulations @Axeman for a well deserved first place! You have won 10 STEEM + 100 Whaleshares.
---
2nd place.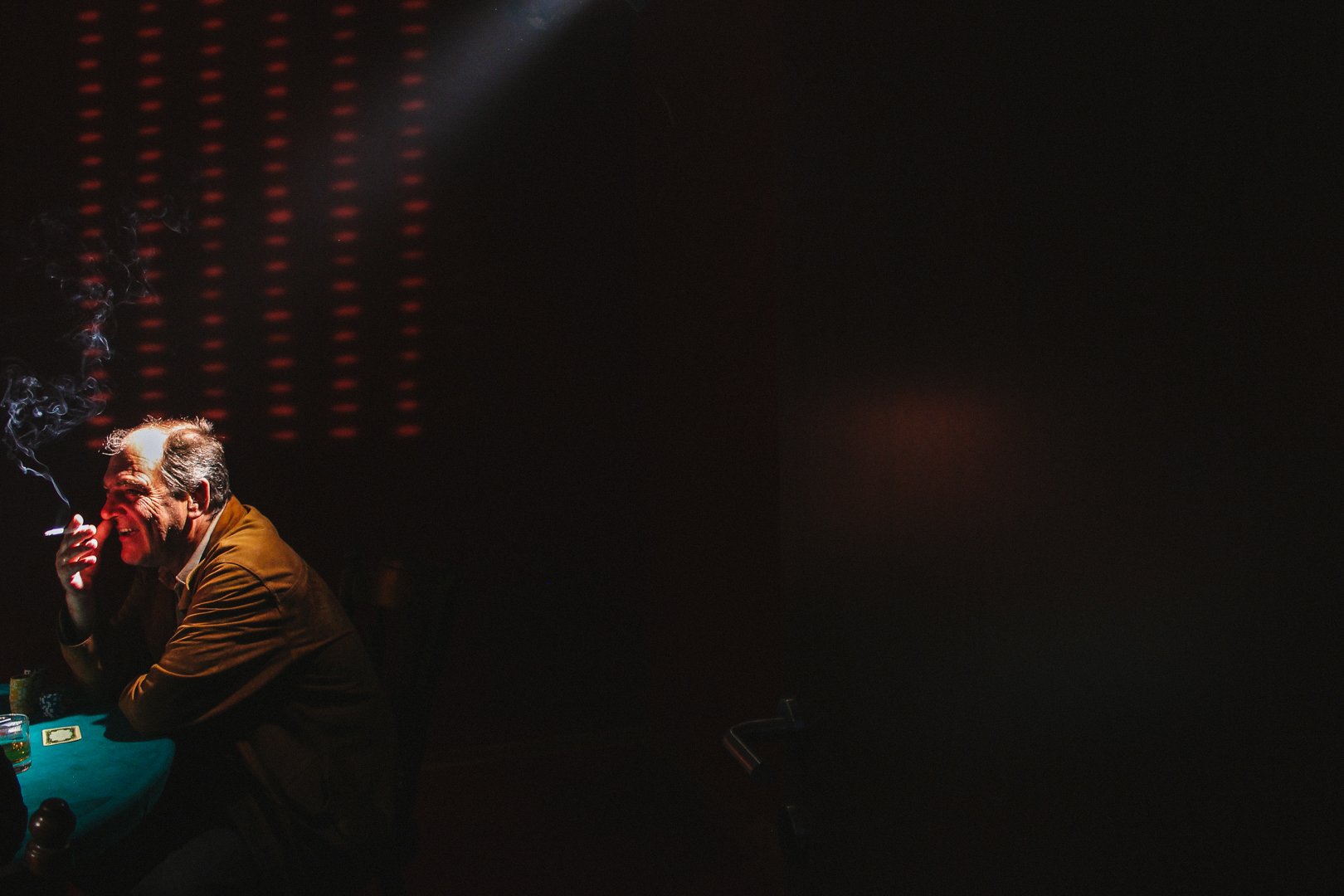 This is a very interesting crop. In our honest opinion it could have a little bit more space on the left side of the photograph, but yet it is so intriguing and interesting to look at. Another great example of shadows and light cast on the person portrayed. The difficulty in this shot is capturing the light beam itself, it requires a specific angle of the lens so you would end up with the bleed and trail of the light source.
At first, we did not notice the door on the right side at all, which makes it a strong portrait. The moving hand adds a dynamic dimension as it is slight motion blurred while the portrayed person is sharp and in focus.
Nice way to capture a fun poker evening with friends, a closer look at his chips seems he was winning ;-).
Congratulations @marinauzelac for winning 2nd place with this magnificent photograph. Next, to winning 2nd place, you won 5 STEEM + 40 Whaleshares!
---
3rd place.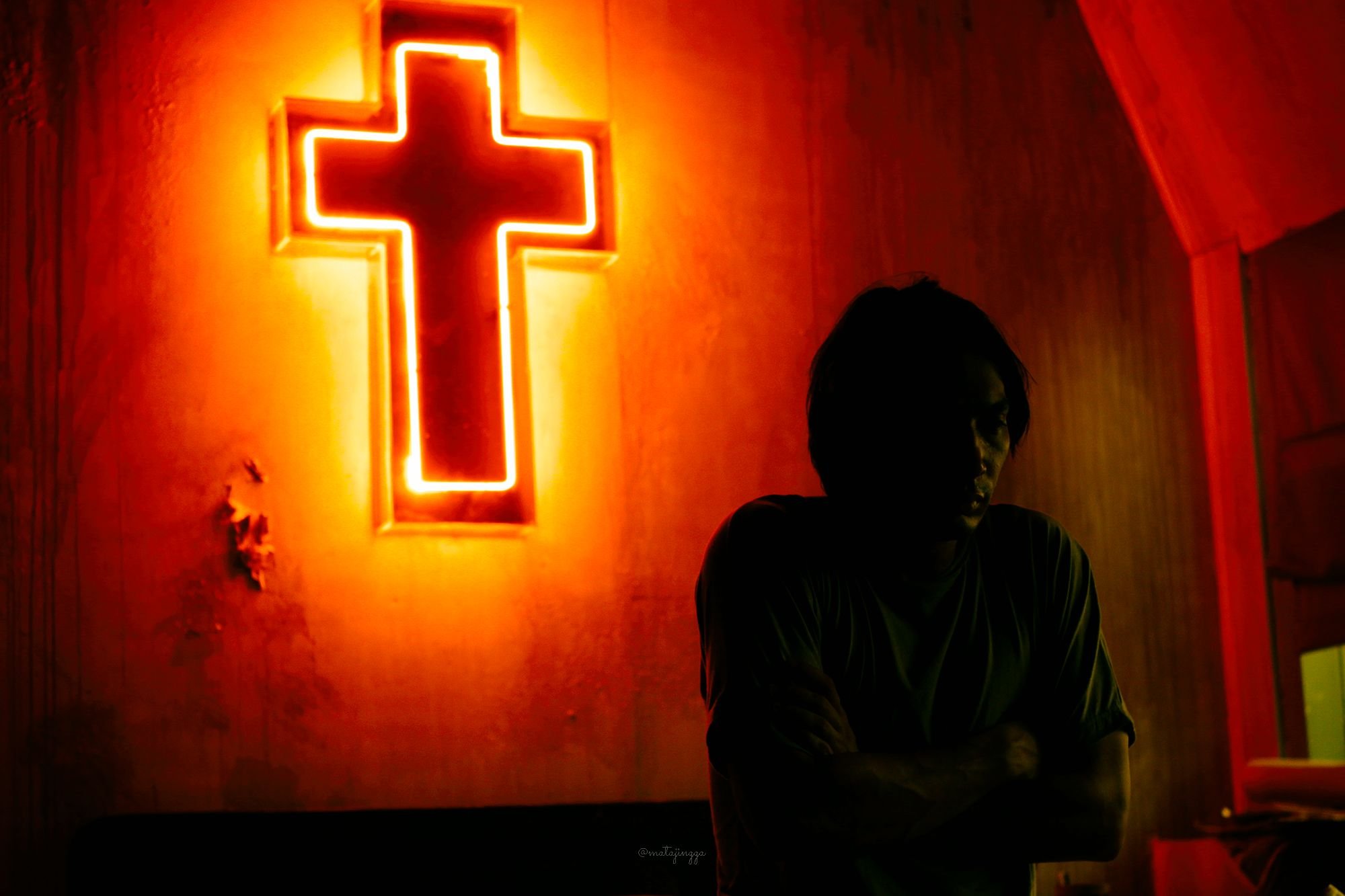 We absolutely love the concept of this photograph, and it goes well with the theme: Light and Shadows. We think that the theme in this photograph is showcased twice. Hopefully, 3rd place isn't a nightmare ;-).
Congratulations on winning 3rd place @matajingga! 3 STEEM + 20 Whaleshares are on your way.
---


Honerable Mentions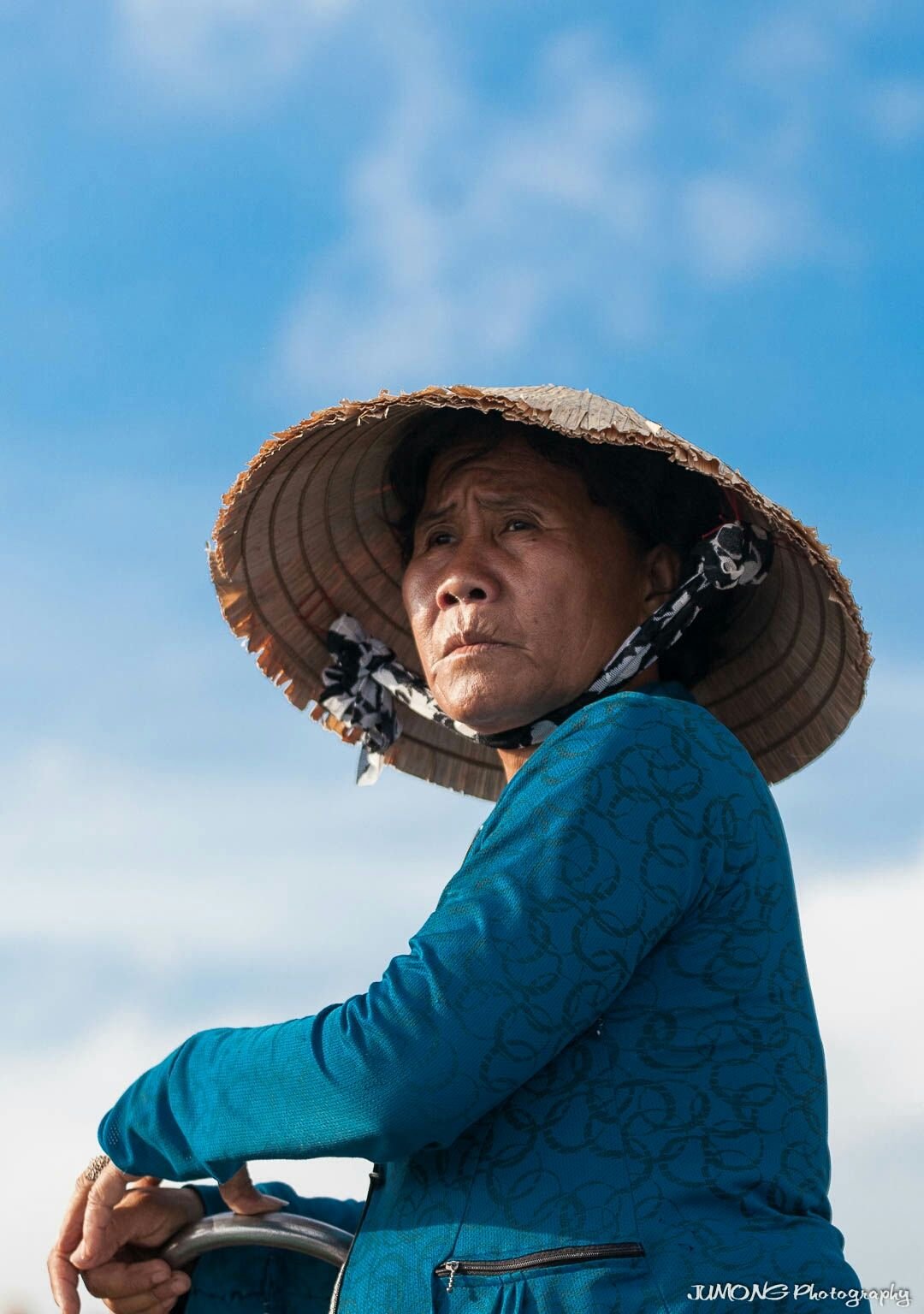 Great lightning on the subject, very lovely and appealing shot.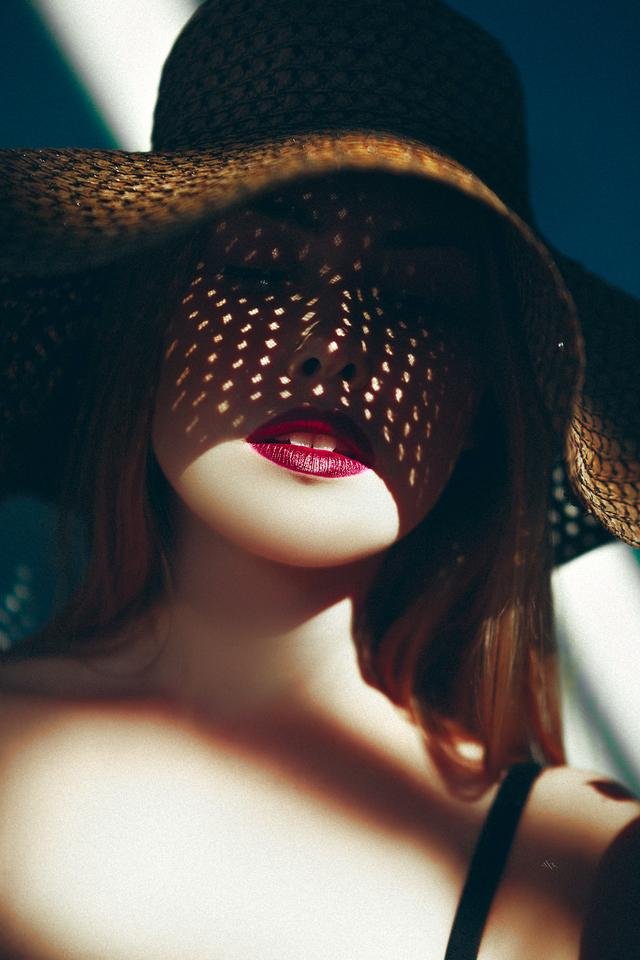 @Axeman blew us away multiple times while browsing the Portraitcontest tag, make sure to check his blog out because this is a highly skilled photographer with unique concepts and amazing quality photography.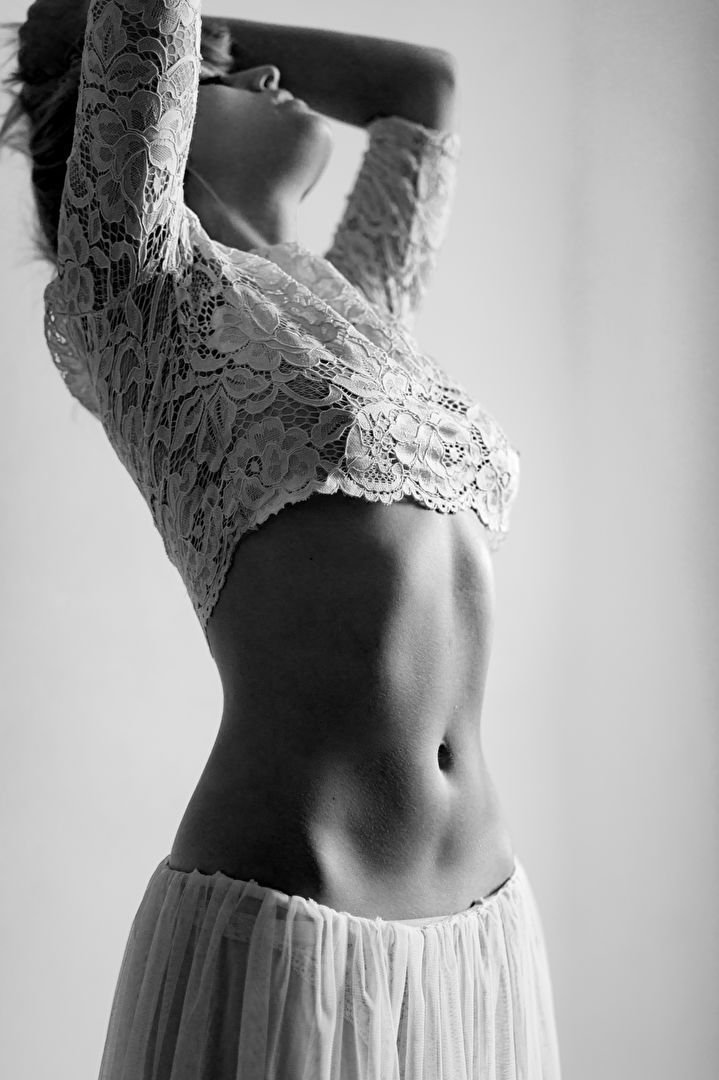 @bescouted came a little bit late to the party, but still managed to deliver a intriquing photograph. Love the serenity in this shot.
---
It's time to go
What goes up, must go down. What will come, will eventually depart. But before we go, we would like to thank @portraitcontest and @jasonrussell for putting their trust in our judgment. We can be harsh and picky, but that's where the biggest gains are: failure. Learn, adapt, grow, and be inspired. We had the chance to show what we thought would be the number 1, 2 and 3. We hope to see you agree with us for our picks.
So, don't you worry! This take-over was a fun way to show how we can contribute to @portraitcontest as a judge, by not only judging, but also by writing our opinions and experience during our adventure. We surely are now a proud guest that hopefully brought something cool to the future of @portraitcontest' guest-judges.
Cheers,
XPOSED
NEXT CONTEST
Week 32: Face/Body Paint