Fierce. Freckles.
---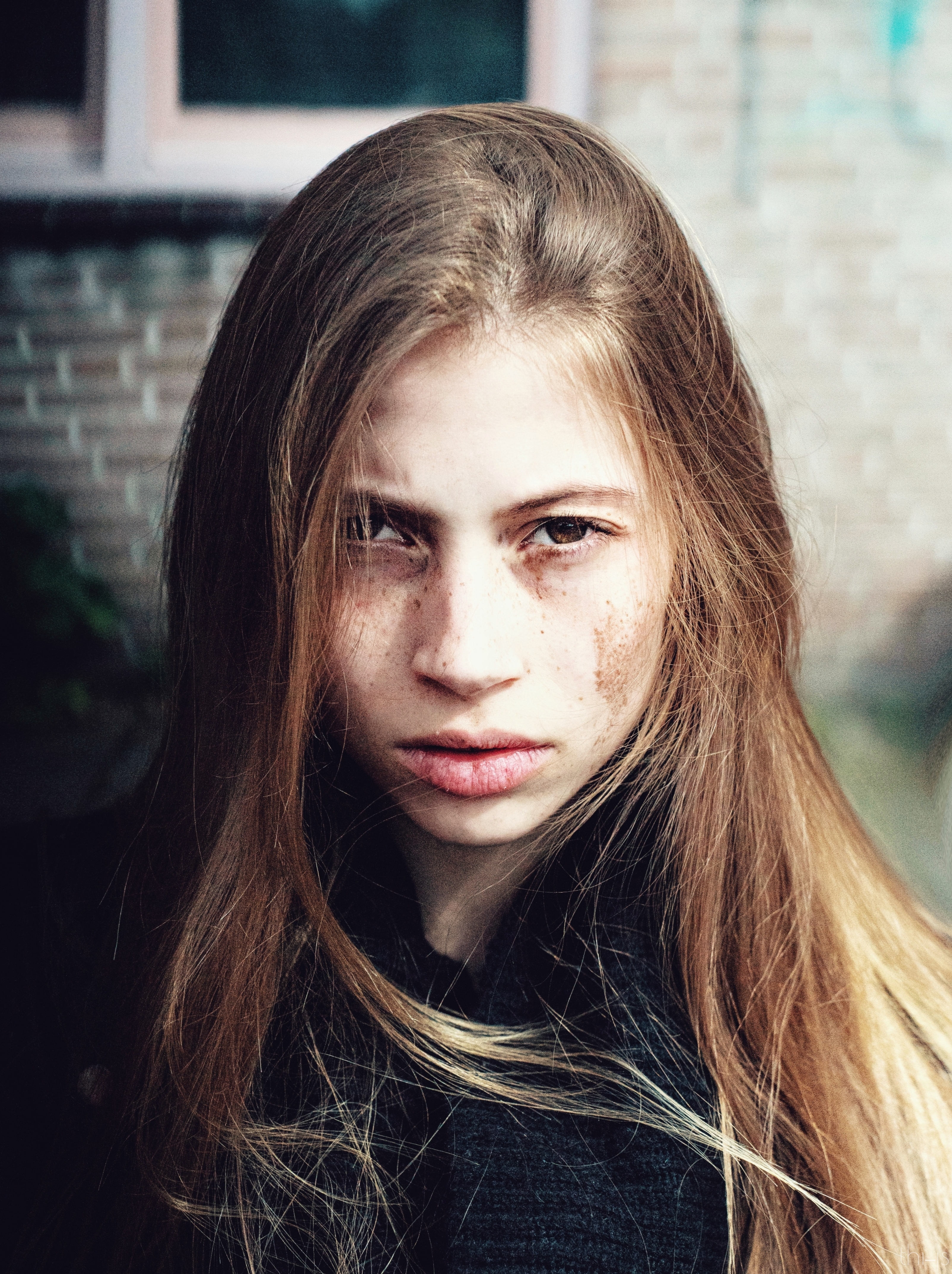 ---
I shot with this model during the casting of a Dutch model agency who asked me to take some shots of their models. 📸
The fun thing for the models was that I only work outsideand with as much natural lighting as possible. This enabled the people to go out and walk around a bit! ⛯
This picture gives me a balanced, almost Ying-Yang kind of feeling. It feels greatly balanced contrast wise. Her face is half light and half dark and the eyes really stand out. 👀
Below I show you how I turned on the lights by editing this quite dark .RAW file 📂.
---
post-processing .GIF
---
Shot with a Canon fd 50mm @1.4 on my Sony A7II
---

---
Thanks for your time, Feedback is always appreciated!
"Emotions are there to be expressed, not to be suppressed and bottled up. I do photography in order to take my mind away from the dilemma's I encounter during my medical internships."
💞🎥💞
To receive an notification whenever I start a LIVE editing broadcast:
>>Sign up for email notifications <<
thi-js. Out.
Up-vote, re-steem and follow ♥