Leaving your home and saying goodbye to your childhood home is hard. I can remember how happy I was when I was leaving my home for the very first time. I was living there for 18 years but sadness didn't occur and I understand why. I was leaving my parents and that means freedom. Yes, no more rules! :)
At the age of 18, I started studying, and living with my friends, and those were my dreams.
But since I didn't finish school and my health was getting worse, I decided to move back to my parents. But oh my, living with your parents when your sick can be very stressful. They always worry and asking how am I feeling, and this was just too much for me. I know they mean well, but I just wanted to forget about everything. And then my dog came. This was the greatest gift in my whole life. My boyfriend knew exactly what I needed at that moment in life. She was my honey and she was always beside me, no matter what.
After 2 years of living with my parents, we decided that is time to living together. Me, my boy and our dog. But since we both knew that there was no future for us in Slovenia, we started thinking about moving to another country. But in which country?
Germany was too far, Sweden too. So, in Austria? The problem was I didn't speak German and understood almost nothing. How will I get a job then? But it wasn't so far from our country and the pay was really good. We decided that despite my misunderstanding of this language, we could live there. He understood German and immediately got a job, it was a minor problem for me because they didn't hire people who understood only English.
A few days later, I found an add that they were hiring on a Red Bull ring, in a VIP lounge where they needed English-speaking workers for foreign guests. So, the Red bull ring in Spielberg? Do you know what is happening there? Formula 1, MotoGP, GT master, and every other big racing events. I saw every single one, and I was paid for this. :) Almost impossible :)
I was paid to watch these big events and to work with some famous and rich people with big tips. I was working on some big concert events, but then, like always something came between. What, you ask? My Morbus Crohn started to be active again and working like this was impossible, so I was forced to quit, though with a heavy heart. After some months I was getting better, but in winter is Red bull ring closed, so I needed to find another job. I still didn't speak German, but I needed a job immediately. Living in Austria is not so cheap. So I was forced to devour my pride and took a job as a cleaning lady. My husband asked his boss if she could hire me despite that I don't understand the language and she said yes.
But after 3 years, I had enough and I was convinced that I could understand the language better.
After some time, and with good pay from both sides, we decide to move to a bigger apartment and in a smaller town, and I was in love with this one. Big, great view and awesome garden outside. I started working for Amazon, and it was not bad at all. I was responsible for buyers from America, Australia, and the UK. That means daily complaints, lost packages, and unfriendly customers. The good thing working behind a computer? You made all the unfriendly comments to your computer and poured out your anger and then still wrote a friendly message to the customers. Then I took over advertising, finding sponsors for our products and looking for new products for selling. Great tasks, but after some time it was just too much. And then happened this, what I feared the most. My first epileptic seizure there at work. Do you know what that means? Everybody saw that. Because I was really stressed, the seizures occurred several times, though at home. The boss decided to take away a couple of tasks from me. And after a month he fired me. Of course, he said the seizures are not the ground for firing me, but yeah, we all knew the truth. I was devastated, but on the other side, this was maybe still not so bad. After I was fired, I was still employed for 2 weeks, but in the meantime, I went to sick leave, because of so many stress and shock, my Morbus Crohn started to be active again. I was still getting paid from the company because I was still employed.
So, I had a lot of time to think, what will I do with my life, and then the idea occurred. I love people, and I love working with them. You already read the story about me going to school to learn how to help elderly people and kids. I took a job in a retirement home, to help them be active, play games with them, reading, learning about them and about the life they lived. This is a Hilter's country, so a lot of sad stories. But, I love to hear them, and they are so happy when they can talk about this. A lot of people here, is having a short term memory, but they can still remember their past, so talking about the past makes them so happy. Someone is listening.
And then our friends told us the news. The house next to them is empty and we can move. The rent was somehow the same, but the apartment was much larger and with its own garden. But since we love the view from our current apartment and in the new one we are surrounded by blocks only, the decision was quite difficult. My husband was not impressed with the idea, because he can see when the storms are approaching from our current apartment, we can observe the sunrise and the sunset, but he still pulled something good from relocating, so we decided to move.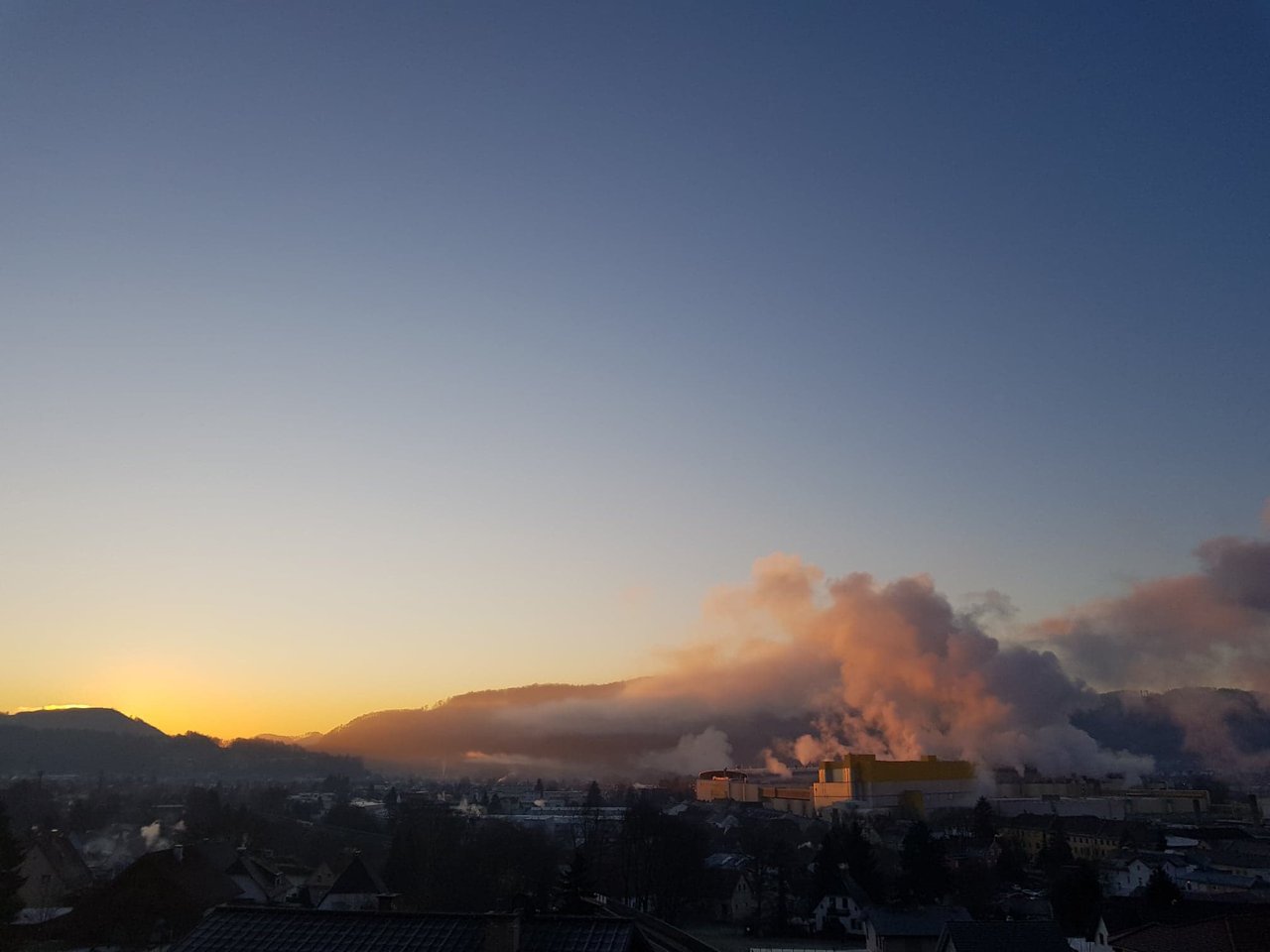 Saying goodbye to this view
The moving day started. Quite a few friends helped us with the move, so within two days we were already ready to live in a new apartment.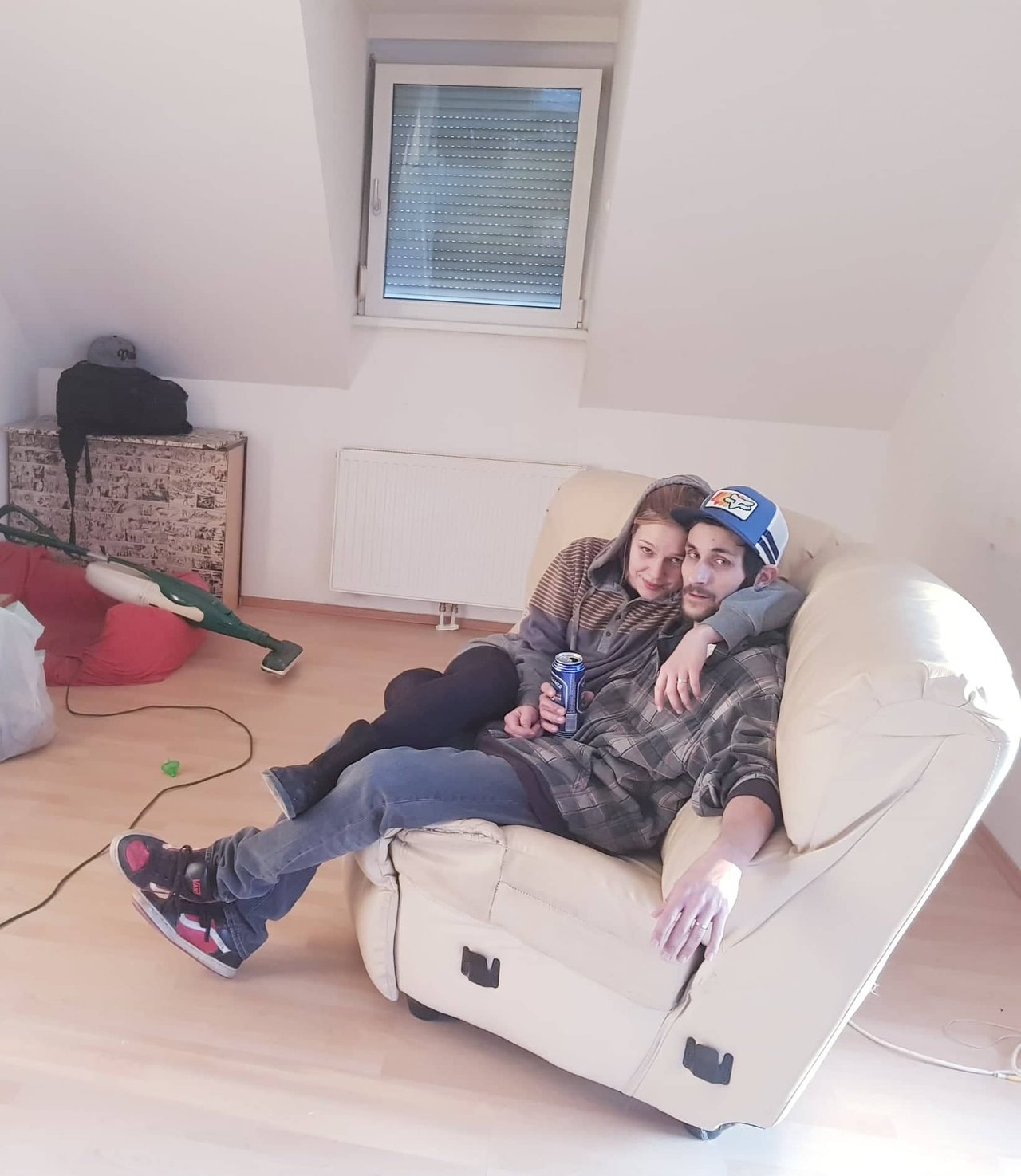 and saying goodbye to this apartment
Since the contract only came into force in February and the old contract will end in February, we haven't moved the big things because we had time. Our broker promised us that by the time we move in, everything would be repaired and ready for living. Since nothing was arranged yet, we gave her one week to fix everything and then we will move in. After a week we came to start living in our new apartment.
But then something happened.
End of part one.
"If you're brave enough to say goodbye, life will reward you with a new hello." – Paulo Coehlo
Thanks guys for reading and till next time my friends ❤
With love, @tinabrezpike ❤