You may have realised by now that my name – @beautifulbullies – refers to my passion and love for the Bulldog breed. If not; surprise! Hehe…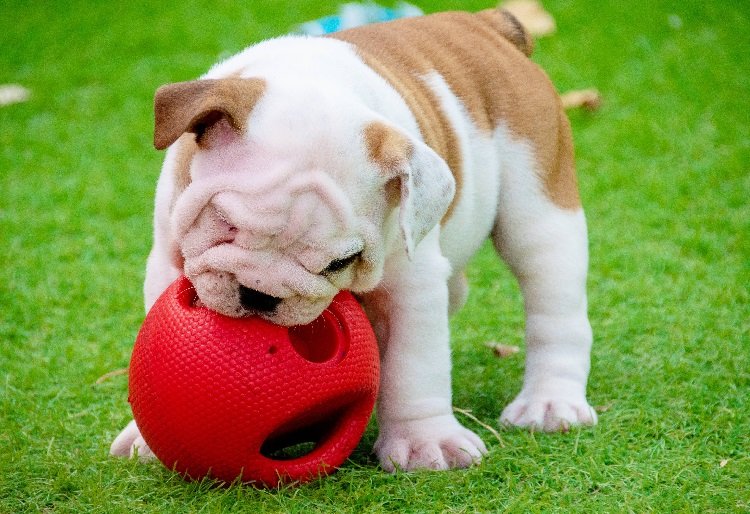 Yes, I love all things Bulldog related. I currently have 5 dogs, 3 are English Bulldogs, 2 of which are home bred by myself.
Why do I breed them myself? Well, because I know that they have been bread with health and temperament in mind, rather than just putting any 2 dogs together just to create a bulldog.
Good Bulldog breeders are unfortunately outweighed by the bad, due to high price tags for a puppy and there are so many sick Bulldogs out there who cannot breathe properly or who have skin issues or deformed legs, all due to the fact that the breeders have bred without thinking about the next generation they are going to create.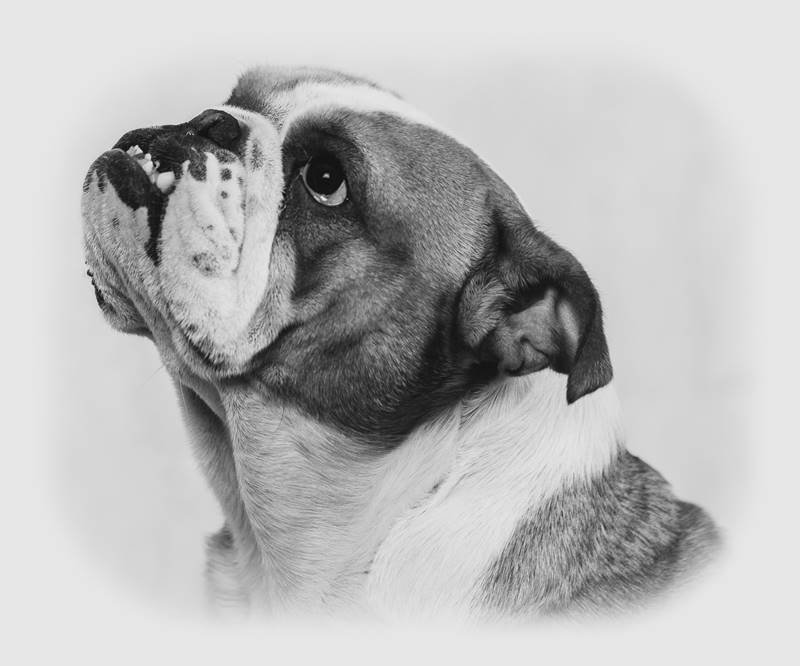 The last 50 years has seen some pretty awful breeding practices in the UK and indeed in the rest of the world. Bulldogs have seen some dramatic physical changes, most of which have been detrimental to the health of the breed.
Noses and faces became flatter, nose rolls got bigger and nostrils were more pinched as a result. All of these changes lead to extreme breathing issues in the breed. You may have guessed that breathing is a pretty important skill to have, so this was one of the worst issues that bulldogs faced.
Legs got shorter and wider, chests became more barrel shaped and heavy and the whole appearance of the Bulldog changed dramatically. All because the breeders at that time thought they 'looked more desirable'.
Fortunately, over the last 20 years, there have been some dramatic improvements. There are many good breeders that dedicate their lives to saving the bulldog and returning it to the once healthy version of itself.
In the UK, we also have the Bulldog Breed Council who work tirelessly educating breeders and the public about the importance of health testing before breeding. They run a health testing scheme whereby the dogs can be rated by approved veterinarians to show that the mating pairs are suitably matched and the health and temperament of the litter is of paramount importance.
Anyone looking to buy a bulldog puppy, should first be looking at the test results of the parents, preferably before the litter is even conceived! Good breeders generally have a waiting list for puppies as they do not churn out litter after litter. They wait until the right time, with the right breeding pair and they will only allow their puppies to be adopted by the best homes. So be prepared to be grilled if you are looking for a quality puppy.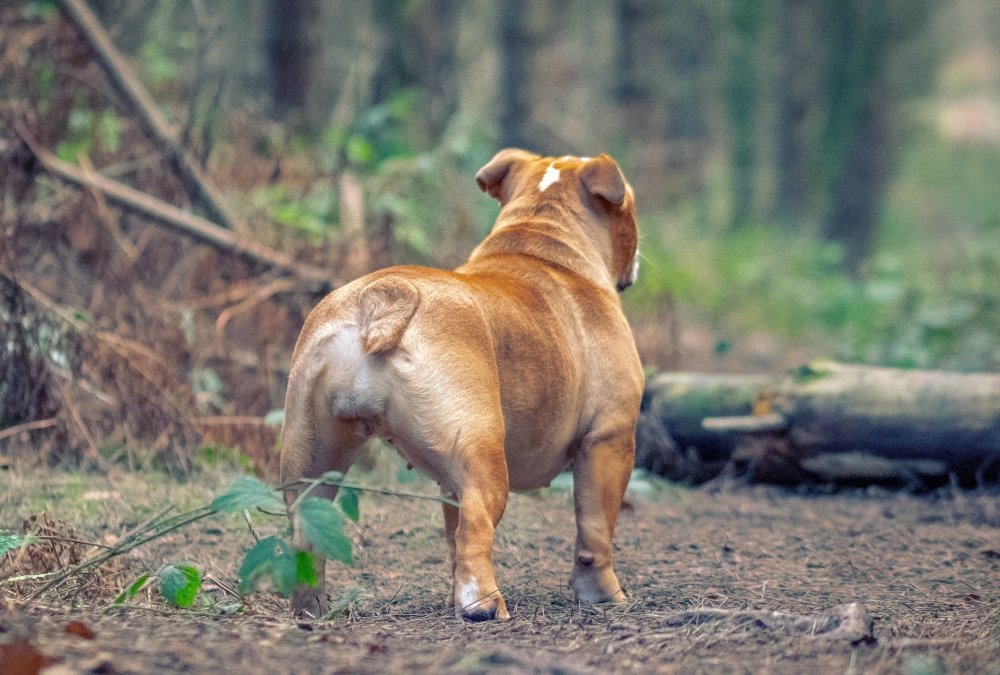 If you ever get the chance to visit Crufts on Utility day, you will see many amazing specimens of Bulldogs in the ring, which is awesome to see from my point of view. Crufts is known for showing off the look of various breeds; not necessarily the health. It is a testament to the current breeders right now and they should be proud of what they have achieved.
My aim in life is to help to reverse the damage done to the breed and educate people on bad breeding practices. If we can educate the public, hopefully bad breeders will be put out of business. If nobody buys from these 'people', they will either stop breeding, or they will change the way they do things for the better.
Over my next few posts, I will talk about the ups and downs of dog breeding and talk you through some of the darker sides of the trade and also give you some tips on what to look out for if you do decide to buy a puppy.
Please remember… there are so many dogs already in rescue centres and if you can offer a dog a forever sofa, always consider rescuing before buying a puppy!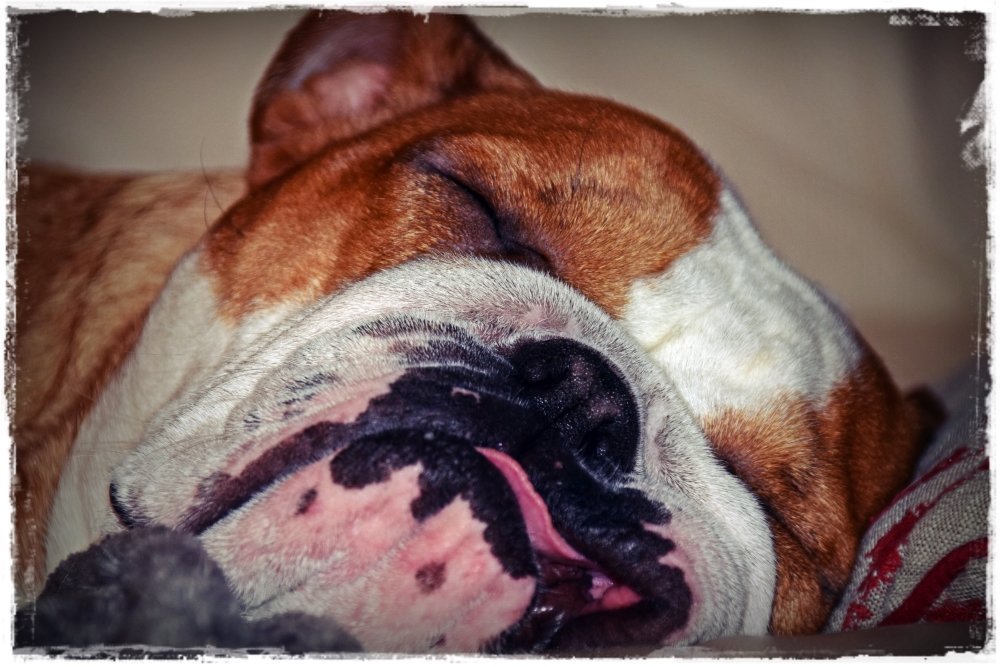 Much love, Cheryl and the beautiful bullies xx
***All of the bulldog images here were taken by me ;) ***
BTS address: bb-bulldogs

A huge thank you to @zord189 for my bouncing bullies signature!