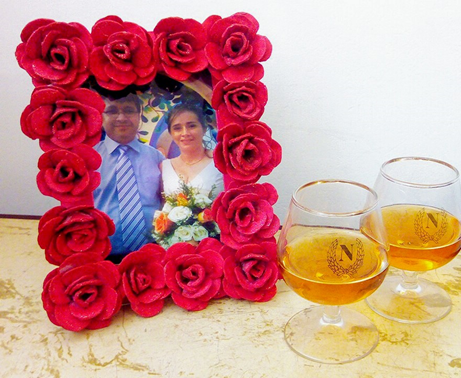 My husband and I on our wedding day
    How are my beautiful people? February is already leaving us and it leaves me always good moments. In February I have several things to celebrate, yes, friends! Don't think it's just the carnival or Valentine's Day, no. These are two dates that have marked my life. First I celebrate all 15 of this is my son Fabian's birthday and then on the 20th I celebrate love. This year I turned 26 years of having fallen in love with the most wonderful man in the world, are 26 years in which I have had the joy of knowing happiness.
    His name is Jose Alexander and I think I liked him since we were kids. Can you believe it? Even though we fought a lot he made me laugh too. For reasons of life we lived a few years in the same house, then we separated a few years and when I turned 17 I returned as the matrix, recharged. He was not indifferent to my return and began to joke with me and so we became friends, accomplices and from there to be boyfriends and lovers there was only one step. And not to make the story too long, here we are after all these years. Don't think it's been too easy, but we've managed to carry on. Thank God he's a very good person and a good father. He is my ideal partner, I would not change it for anything in this world, I love him with all my heart.

    Continuing with the month of LOVE AND FRIENDSHIP, UNION AND LIFE, I come to bring you a beautiful portrait holder that I made to place this photo that I like very much and that I have wanted to place in a special place for a long time. Even though my husband says not to torture him with it, I don't care, I'm going to put it up. (laughs)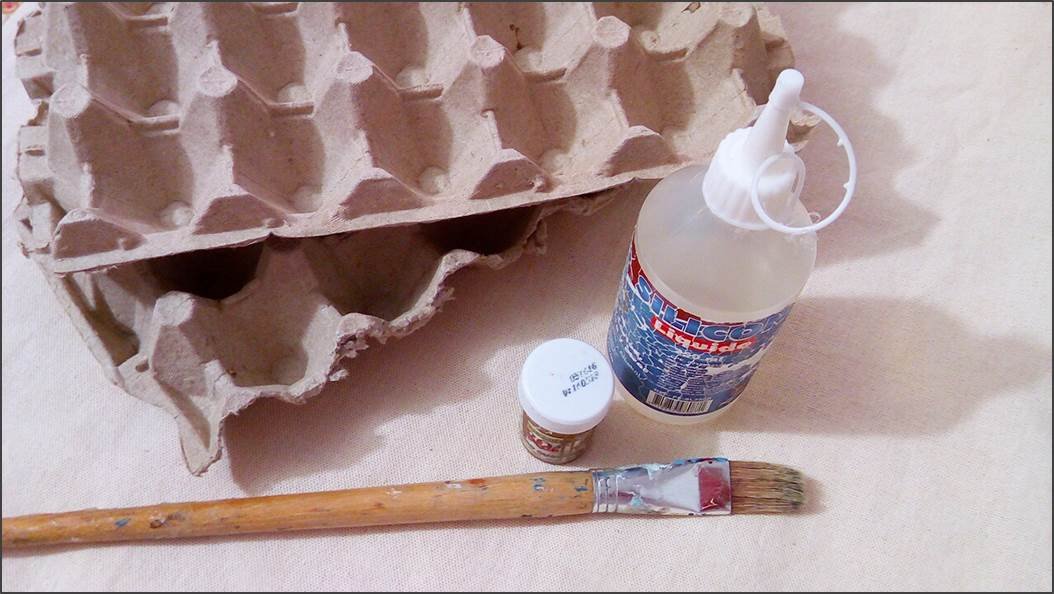 Materials:
Egg carton.
Liquid silicon.
Scissors.
Cold paint.
Brush.
Instructions:
The procedure as you see in the image is very simple and you can find it more explained in the other post; I think the most difficult thing was to cut the petals but nothing that with patience and a good scissors could not be solved.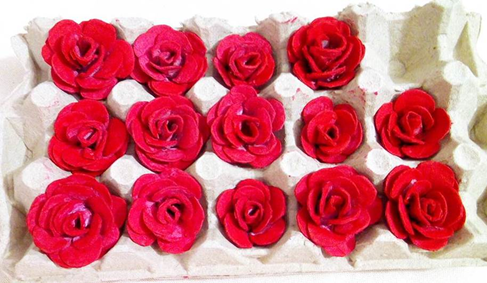 The petals have to be well shaped, i.e. they have to be well ovalised. After we have enough already cut, we can paint them first and let them dry for a while, I put the hair dryer to speed up the process.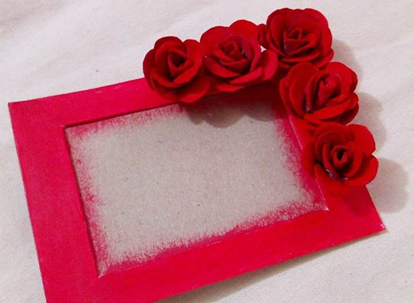 We proceed to paste making the shape from the largest to the center which is more collected. We continue painting, to give more intensity to the color.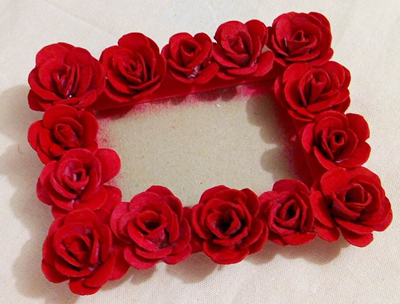 Finally I glued all the flowers on the cardboard portrait holder I had made earlier.

As you all know I love recycling and making portrait holders is a pleasure for me. Perhaps many of you remember a mirror I made some time ago decorated with flowers made of egg cartons. Well this time it is the same only the flowers changed to fire red, passion red.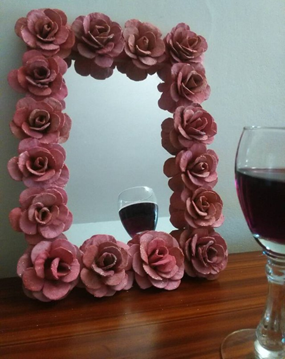 I hope you liked my post, it took me a while to publish because I didn't have internet, but I'm very happy to be able to show this work and celebrate with you my anniversary, love and life.
---

Pictures taken with my Kronos-net cell phone camera
---