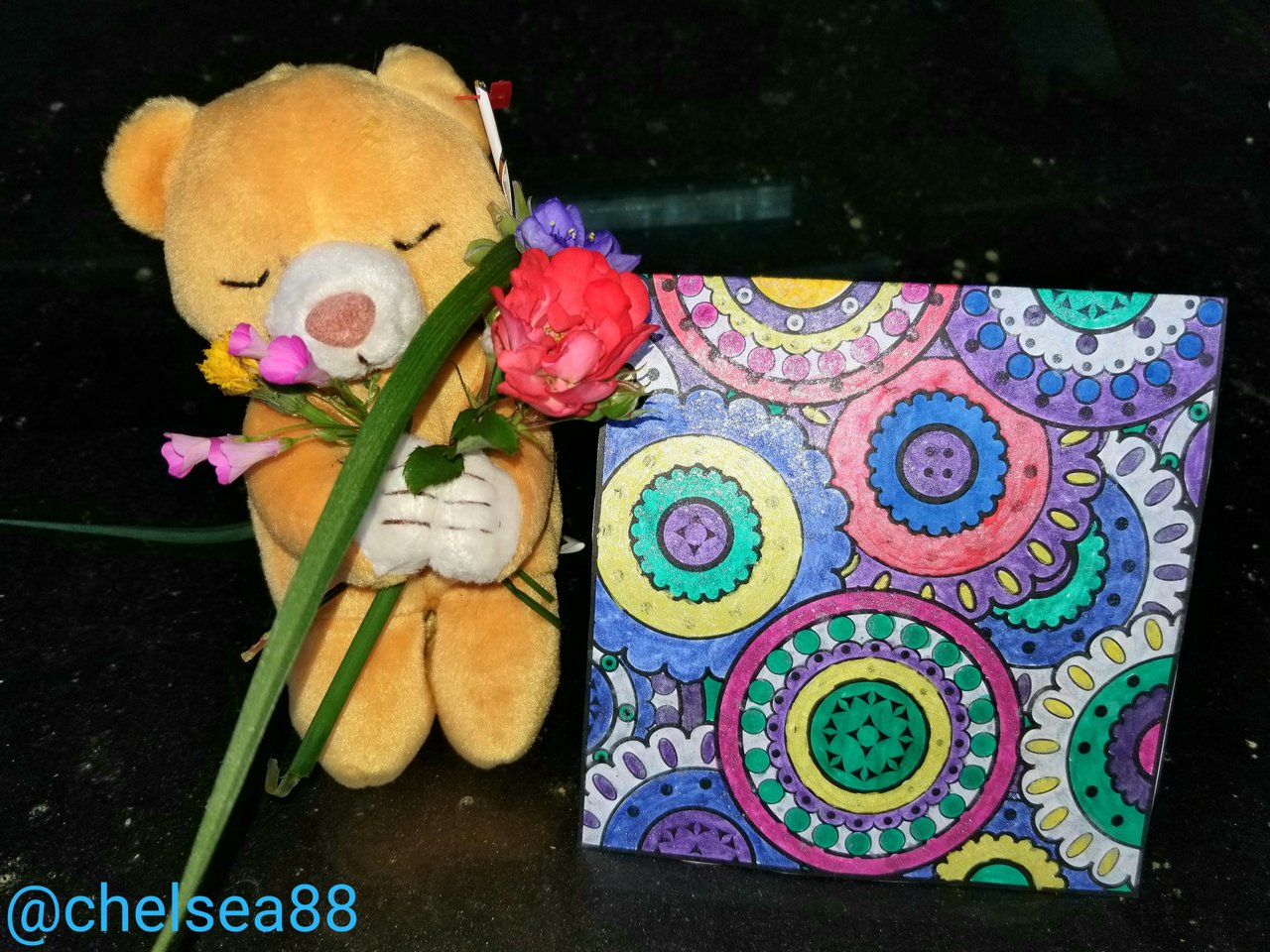 I am the oldest of four & my tech savvy little sister has decided we will all be facetiming my Mom today since she has COVID19 and has to be completely isolated. I didn't want to get her potentially contaminated store flowers but, these little flowers around my yard fit well in Prayer Bear's arms.
I colored and covered this oblong coloring page with glitter paint markers. My fiance and I wrote all sorts of stuff in the card, I in black ink, he in red and also some words of encouragement for her SO as he is in complete isolation with her. (Artist of this coloring page unknown)
Made a quick run (i.e. drive) 4ish miles up the road and placed the items in her mailbox. She was delighted.
If you are a prayer or a good viber (I'm both as a spiritualist) keep my Mom and her spouse in your thoughts. Myself and fiance are still waiting to hear whether we have the virus or not. Good times.
I hope you are all well. Stay home! Do something nice for your Mom if you can.