A few weeks ago, we visited Babylonstoren - an organic farm and so much more.
On arrival, one is given a map of the magnificent garden - and trust me, it really blows your mind to see the design and the variety of plants that are grown there.
Apart from the garden, there is so much more on offer to visitors.
There is wine tasting of their own wines - all done on the farm.
For those that would like to relax, there is a garden spa - the setting is beautiful.
The farm has its own butchery, bakery, restaurants, shops including gifts as well as foods such as cheeses, nuts and preserves etc., - there is also a hotel should you wish to book in and tours are offered as well as workshops.
The Barn is where you can make your own face and bath products - it is called the Scented Room and is well worth visiting.
Walking around the garden (wear comfortable shoes as it is huge) I was blown away at the variety of food, fruits etc., and how everything is thriving.
Everything is organic and the food in the restaurants is made up of what is in season at that time.
The pathways are either gravel or peach pips and in one section of the garden the path is designed with small pebbles of different colours and depicts a puff adder snake that you walk over as you wander through the garden.
There is a spice garden and a healing garden with all the different herbs displayed.
At one section, there is a display of shards of china which are very old and were unearthed when they started to landscape the garden.
We were there for most of the day and ended our visit with a lovely lunch and a glass of wine.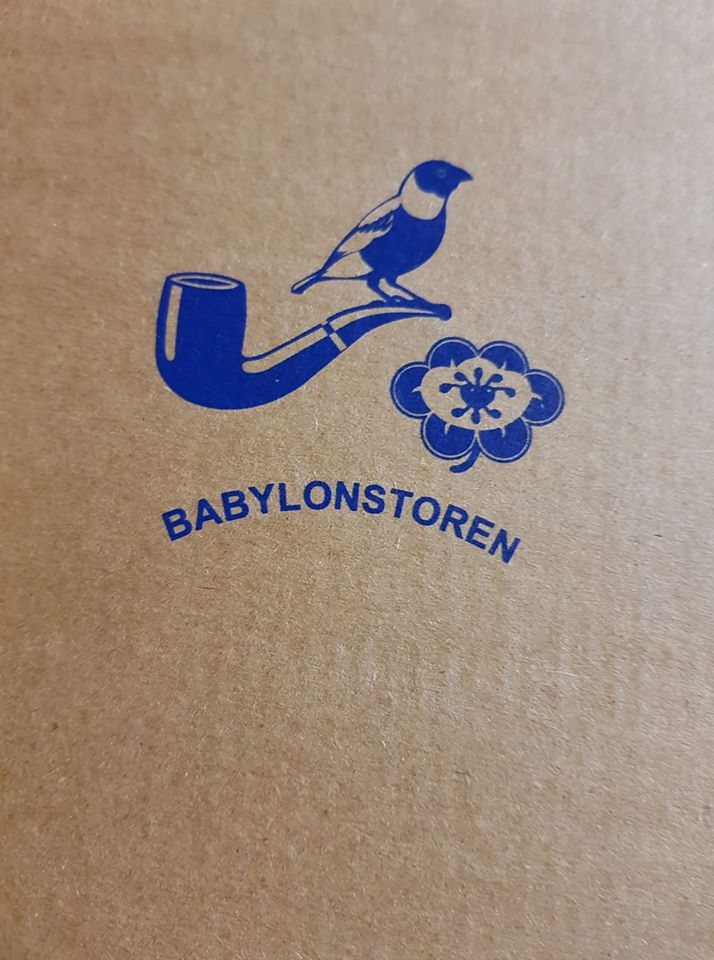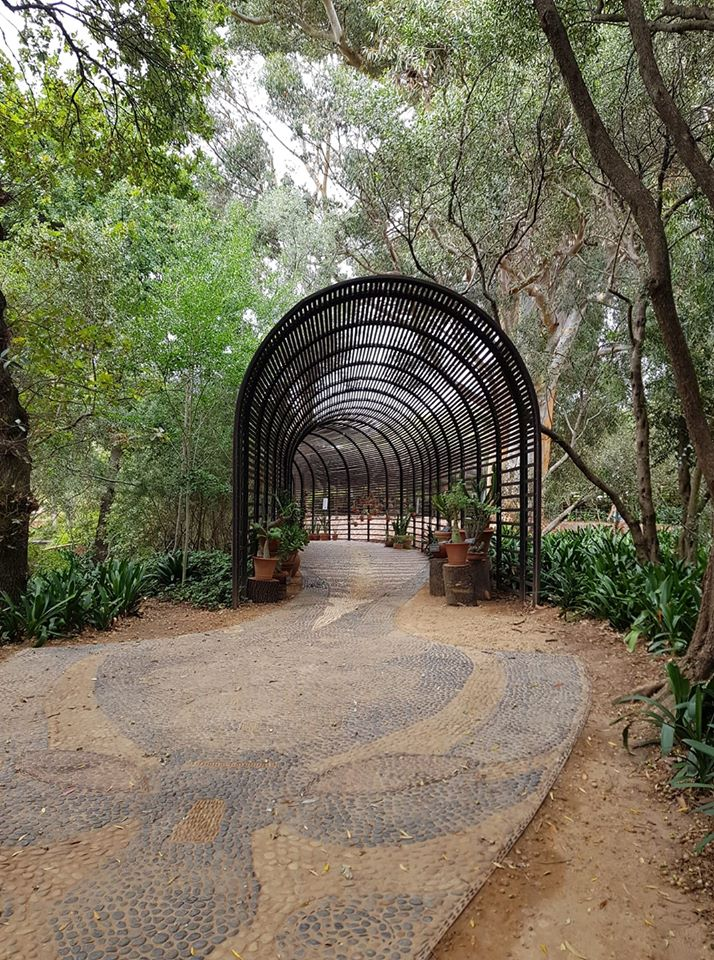 Following the snake pathway.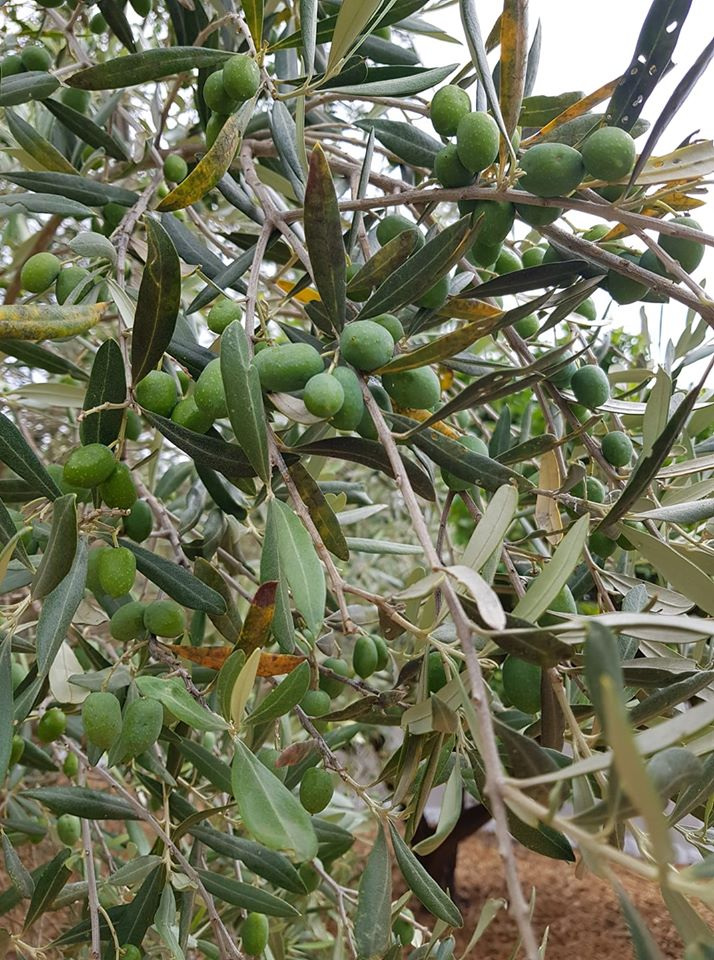 All the fruit trees were laden with fruit as well as the olive trees and the olives are made into delicious olive oil which can be purchased.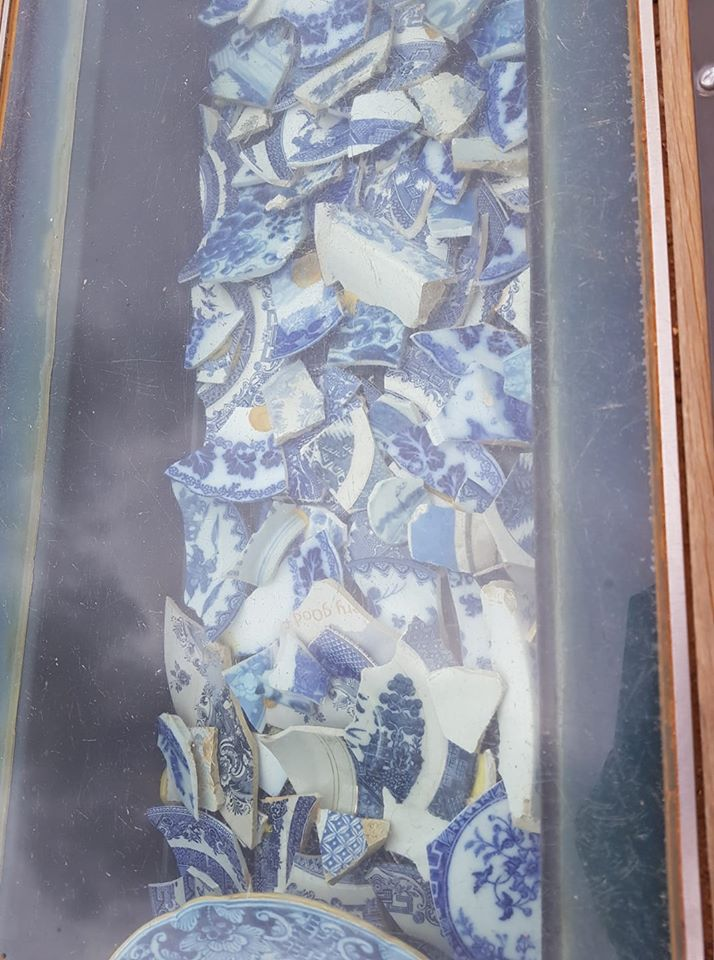 Shards of very old china dug up when the garden was made - old Cape history.