Some weeks ago, I moved some of my containers to my son's house as I am spending time there and wanted certain plants to be with me so that I could take care of them.
My Moringa tree which I thought had died, came back and so I moved it into a pot of its own.
Over the past week, it has put out new leaves and is looking very happy so far.
It loves sunshine - lots of it and I am hoping that it will survive another wet winter when that arrives.
At present, we are in autumn and so I am hoping that I get quite a bit more growth on the tree before the weather really starts to cool down.
The health benefits of eating the leaves are really amazing - and although one can purchase the powder form from health shops, there is nothing like having your own fresh supply of leaves that can be eaten raw or cooked.
If you do some research on this "miracle tree" you will be amazed at how good it is to eat.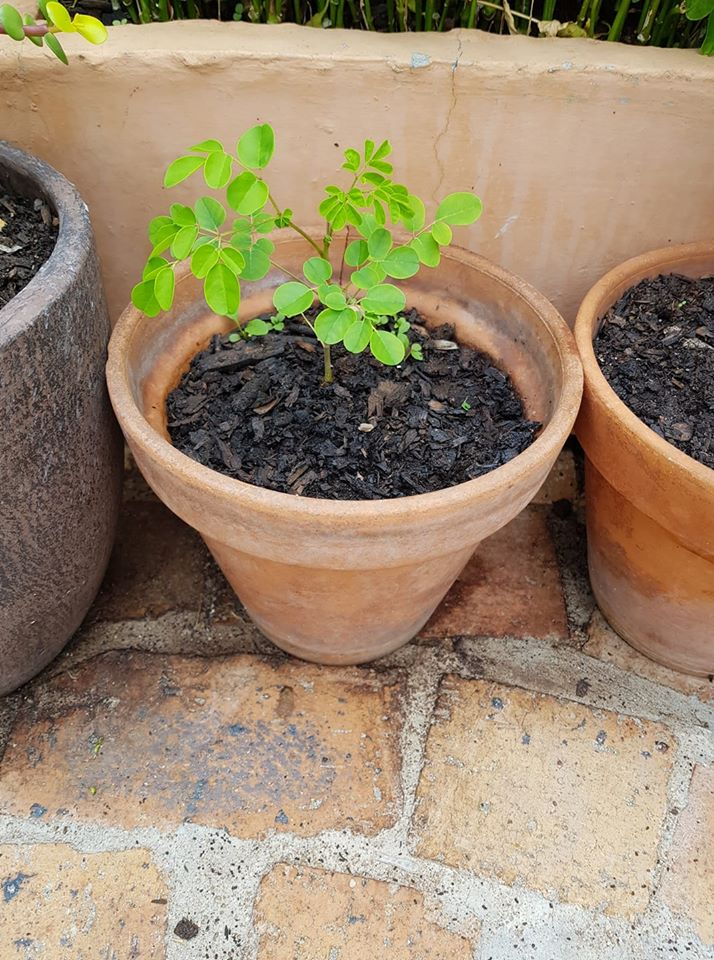 My heirloom chillies are doing great and producing a bumper harvest - and wow - they are hot!!
I have not grown this variety before and they are quite strange - they ripen from the base downwards and at this stage they look like two tone chillies - half red and half green.
Eventually, the entire chilli becomes red and is ready to harvest.
Each chilli is high in vit.C and as such is very good for you - but be warned, they are really hot.