What is a balanced diet you ask?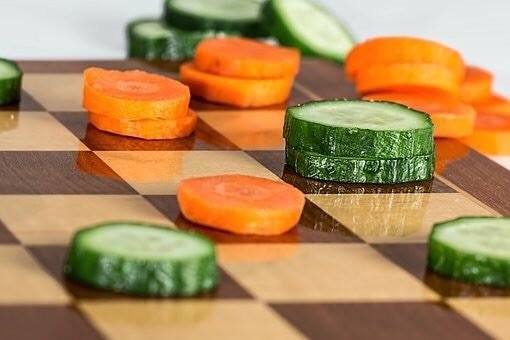 I know you obviously know the answer but what if somebody comes and says 'Hey you should eat more of this, it has so and so benefits for your health' Would you just start doing it?
Most probably no?
You will first explore and educate yourself about the food item and then make your decision on whether to consume it or not to.
I have a real story regarding Red capsicum. So what happened is I started consuming red capsicum in January 2019 when I was dealing with severe heartburn and GERD issues. I did study alot about red capsicum on internet and I found out it contains high amounts of vitamin A and vitamin C. After knowing this, I did read alot about bell peppers in general, their various colours and nutritional values they offer.
That was it I ate a whole big box of salad everyday which mainly contained bell peppers. Then I reduced my salad to just one big red capsicum a day - so I was consuming 250gm to 300gm of red capsicum per day. I did it for months, 3-4 months continuously.
What happened?
Nothing bad. But until now when I am facing a weak bone issue in my body. The doctor said I have calcium deficiency and all my bones have become soft. I thought and thought for days on how can I possibly get my bone strength so worsened just by skipping milk? I was consuming milk in form of curd and I was drinking milk on weekends, I consumed shakes then how come.
Then it suddenly hit my mind maybe read capsicum did something to me?
Oh damn lord, I then read - excess of Vitamin A in body makes the bones weak. I felt weird, super weird and thought to myself - that is why they say YOUR DIET HAS TO BE BALANCED.
A Balanced Diet where nothing is consumed too much. I live out of home and in my lazyness at time to do things - I opt for quick fixes like 'Hey red capsicum fixed my gerd and now this is all I am gonna eat.'
This is so weird.
hmmmmm, just wanted to share with you all

Keep Calm and Steem On
The good times are back :)
---
Communities I am part of