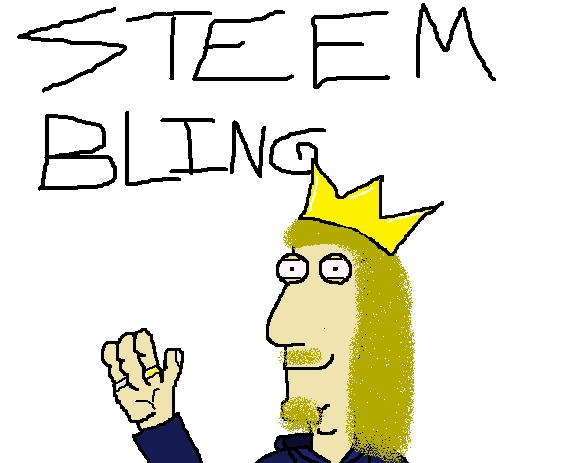 STEEM is an amazing network for those smart enough to realize the opportunity it offers. Still so early in the grand scope of things.
Admittedly I was extremely lucky to have an online friend of mine tip me off about Steemit just as it was launching over a year ago.. At first didn't really take it serious, like it was too good to be true. However looking around now, seeing my account holding thousands of dollars worth of STEEM, my cupboards full of food and now my right hand gleaming with not one but TWO beautiful custom precious metal rings crafted or designed by @samether.
One-of-a-Kind STEEM ring is a beautiful 18K Gold & 3D-printed
After falling in love with @ned's gold ring... already owning silver..
Had to have gold!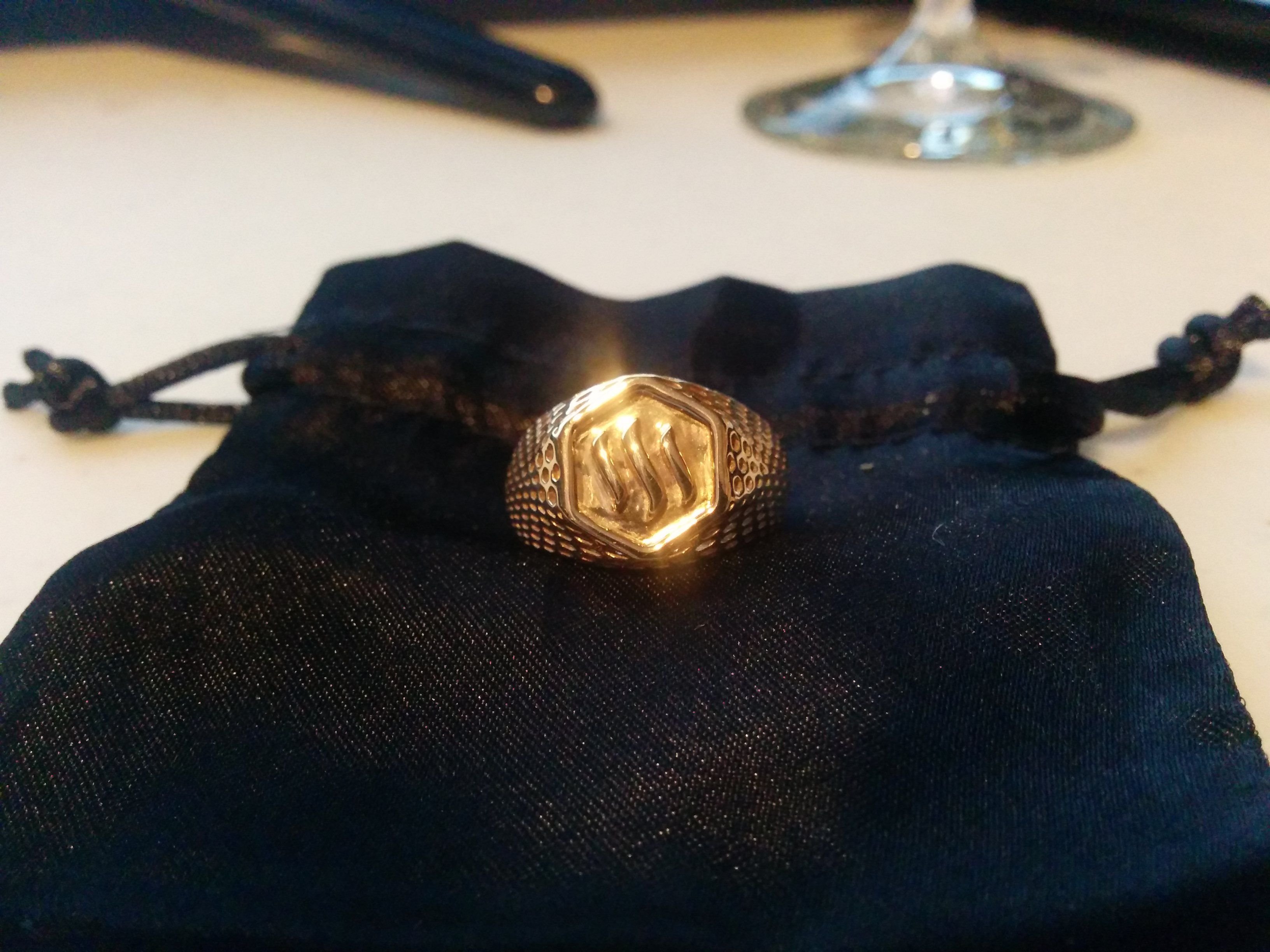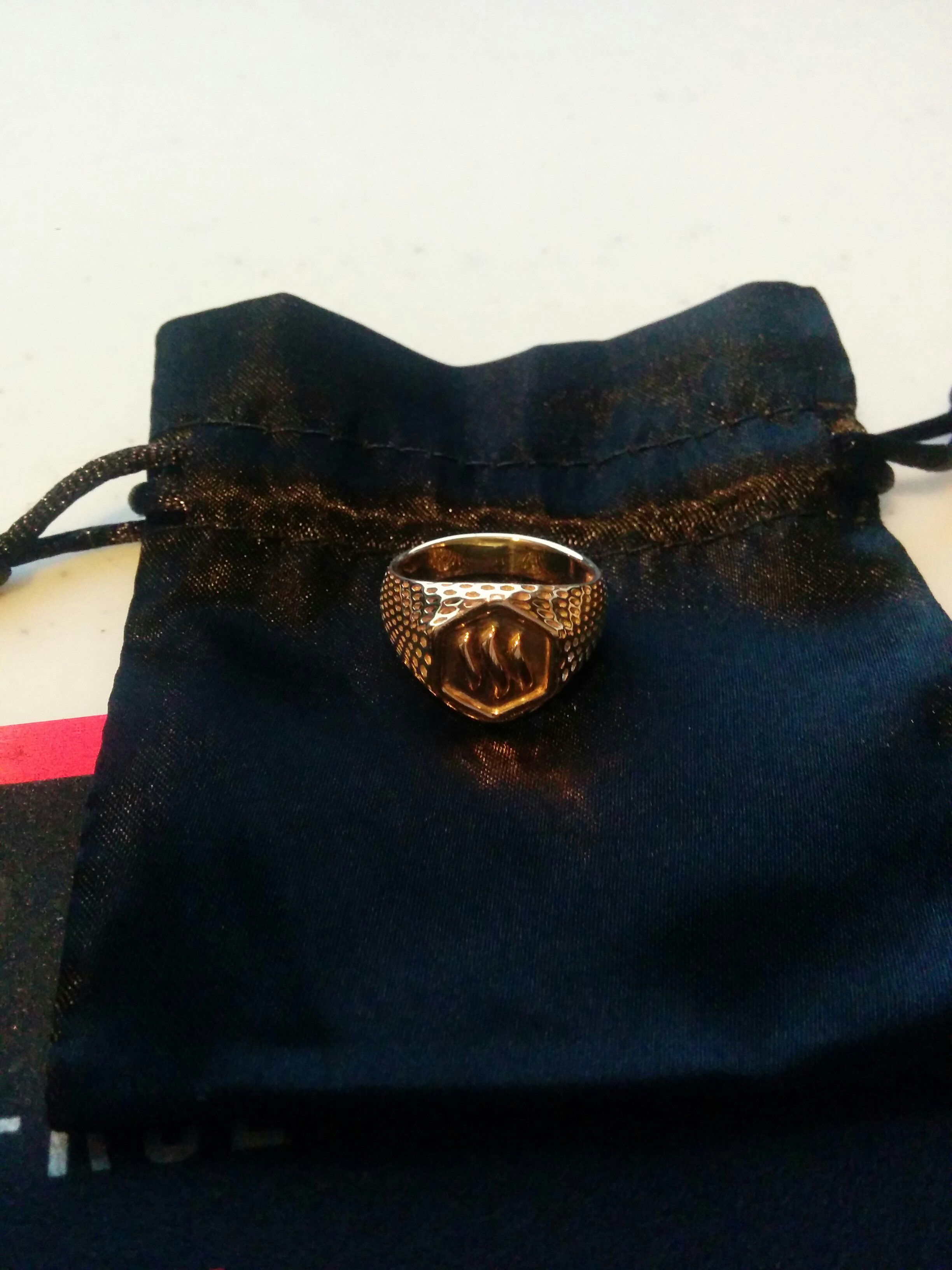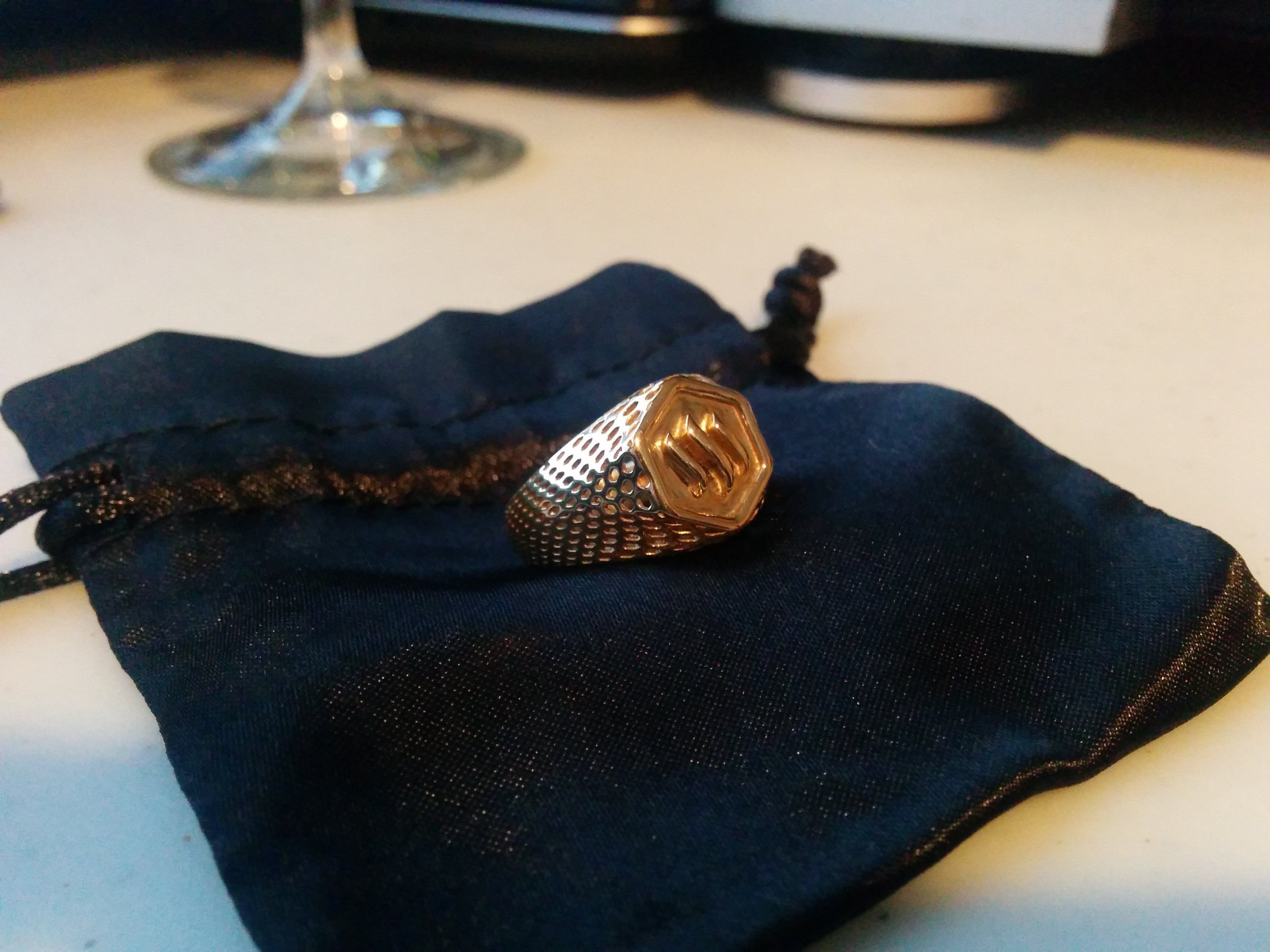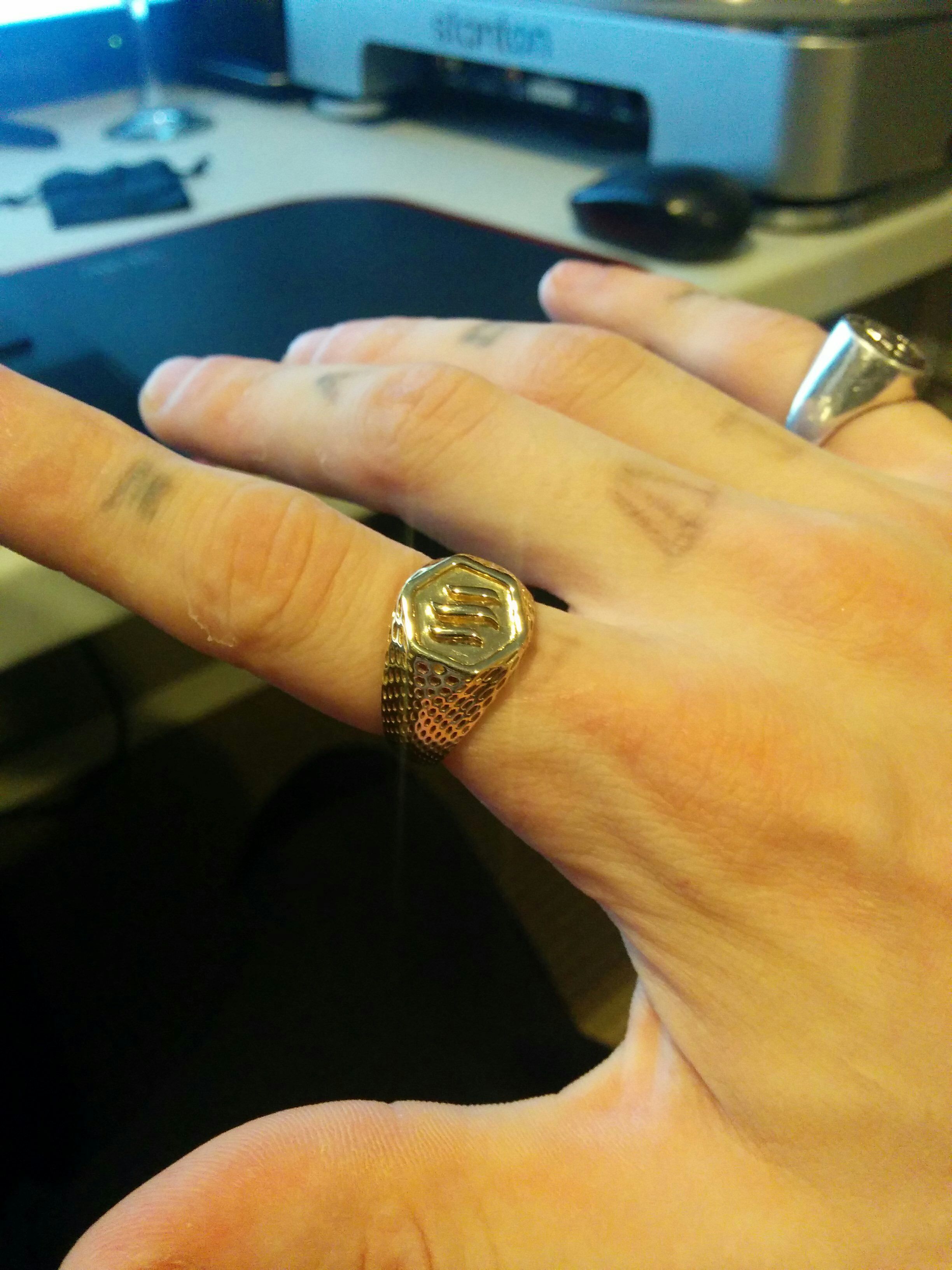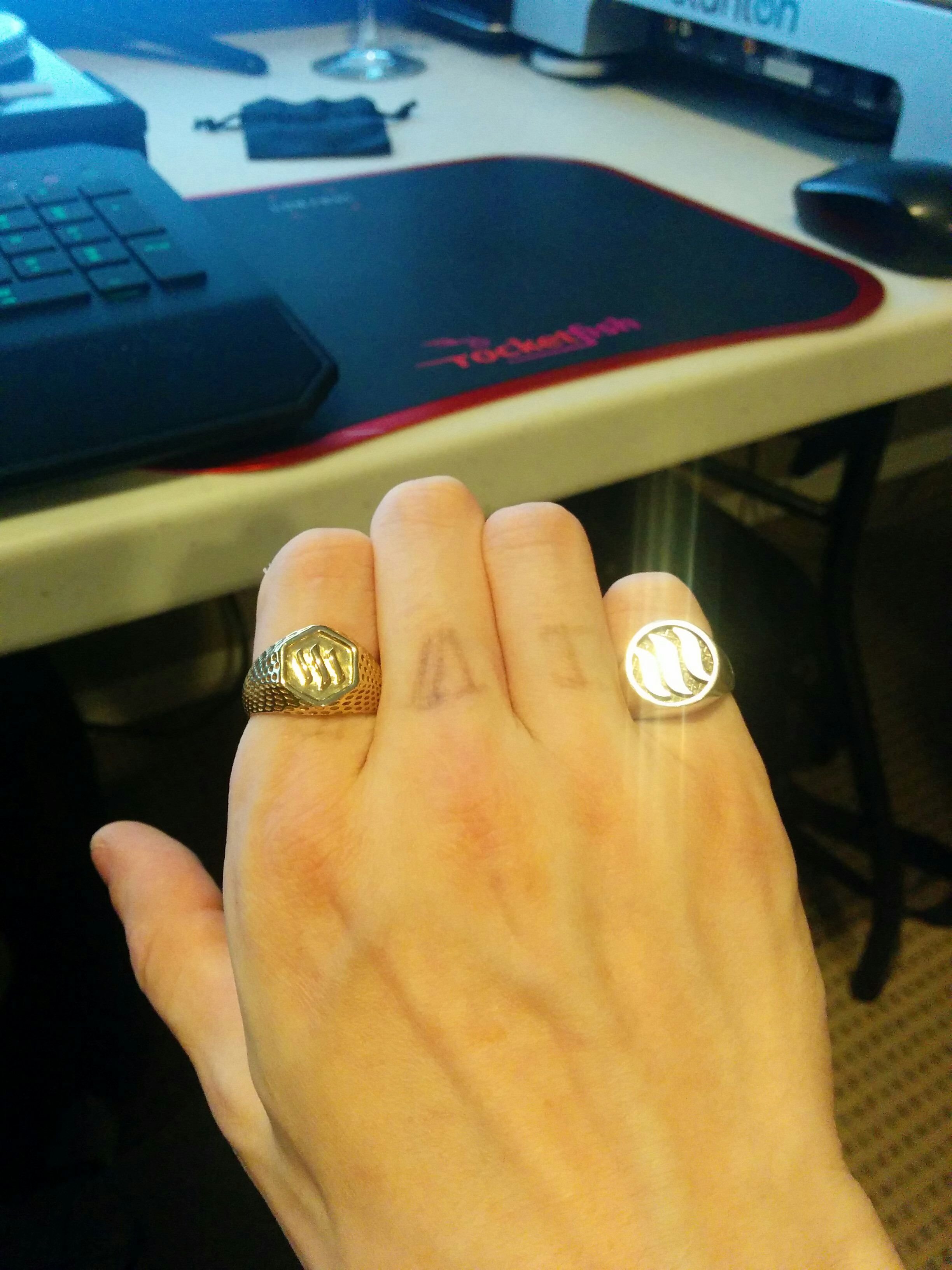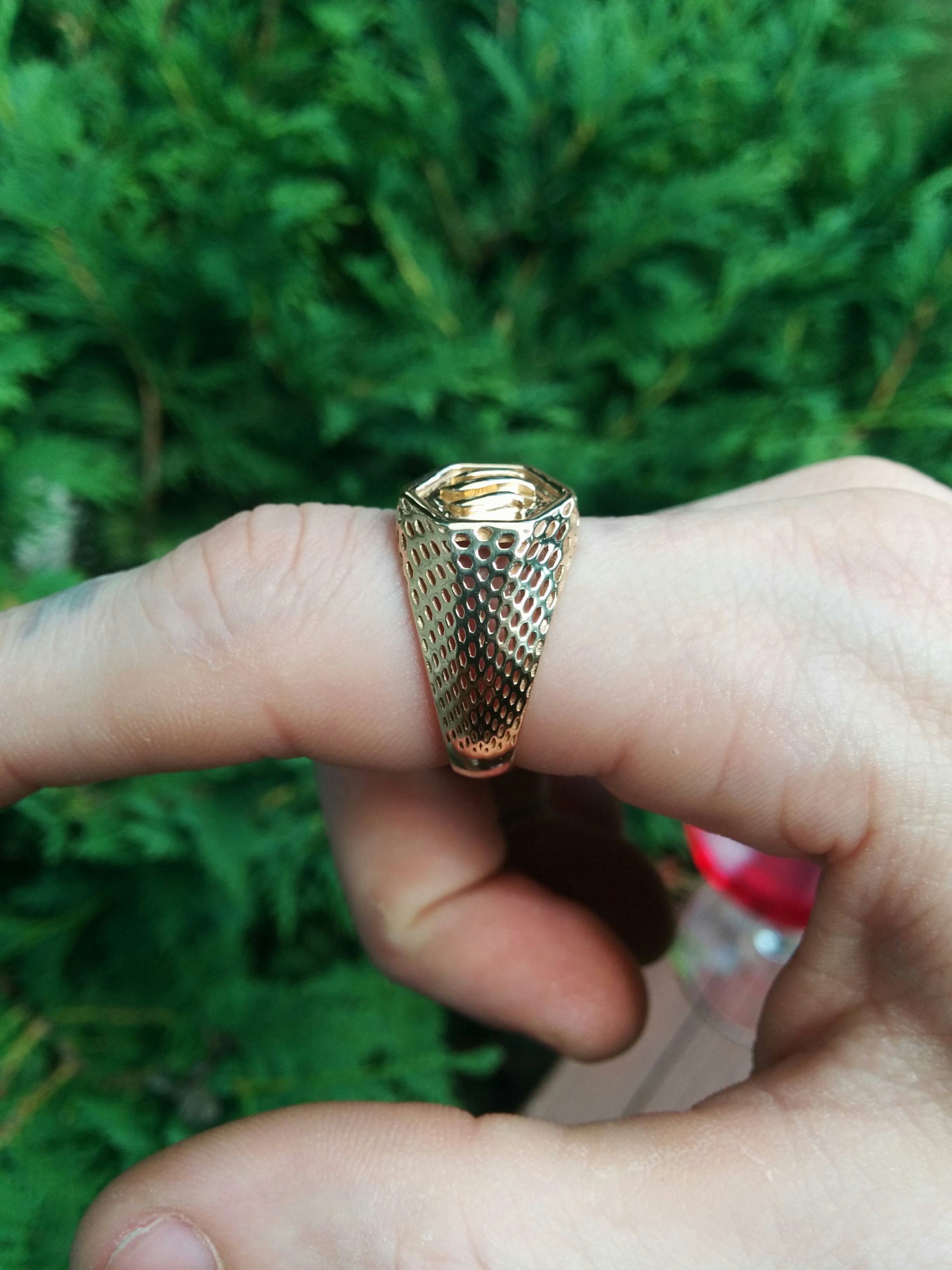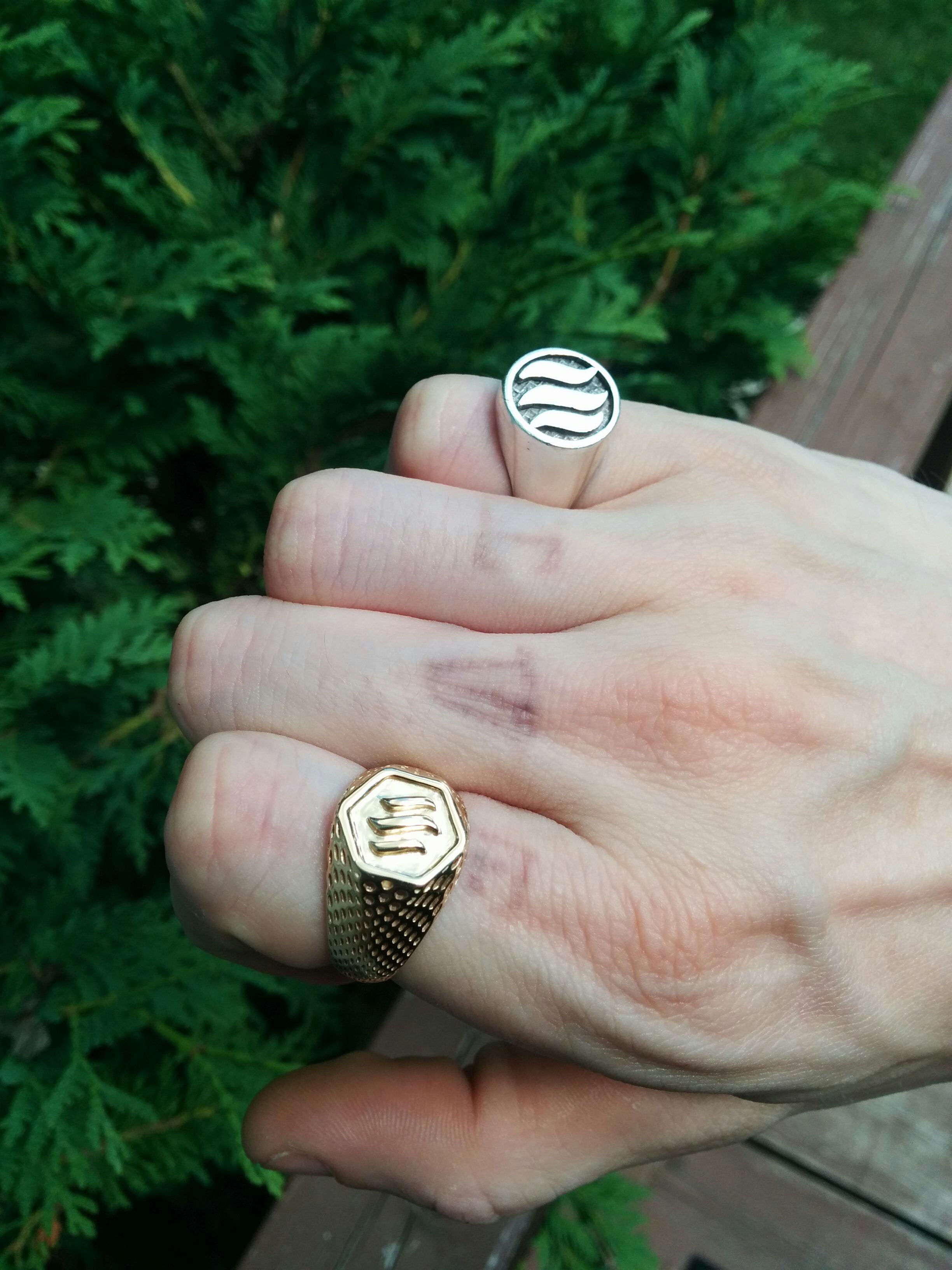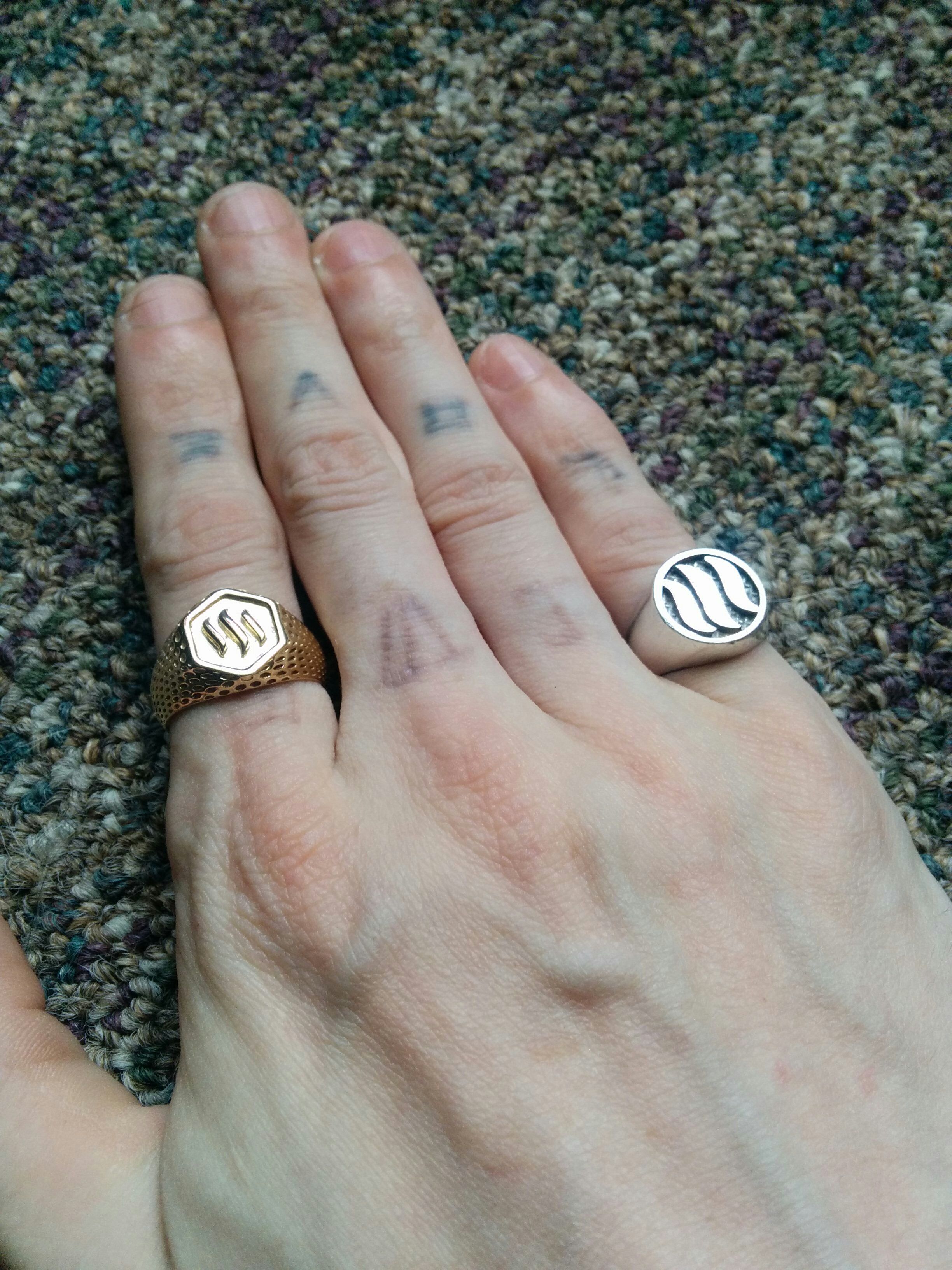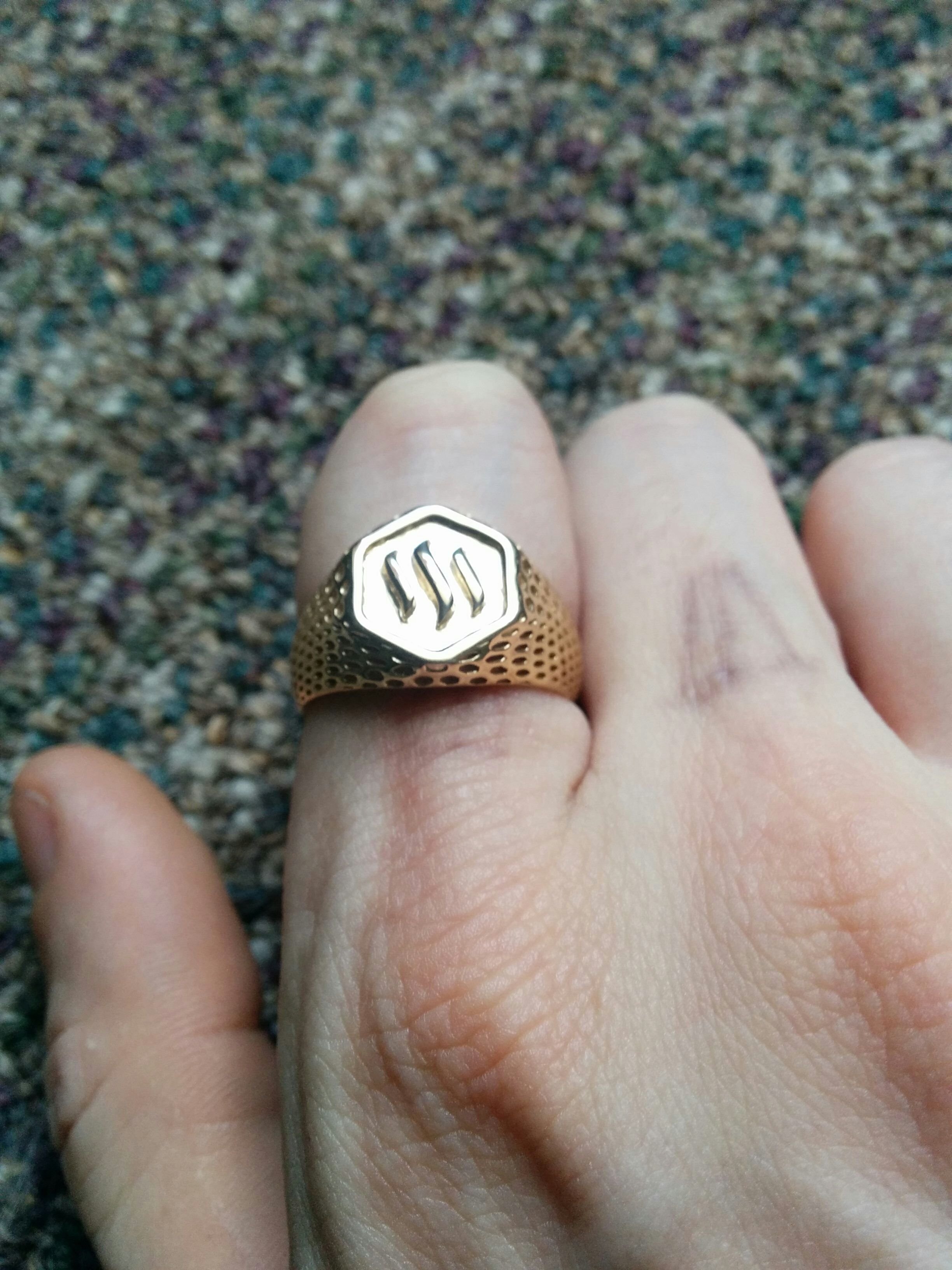 None of these pictures do proper justice to how brilliantly this ring gleams in the light. Will have to get something better than my phone camera to try and capture it. As a STEEM ambassador from the frozen northerns of Canada I'm proud to wear this show piece around as a conversation starter. You'd be surprised how many people were inquisitive about the silver STEEM ring, cannot wait to show this gold onoff. When people ask me what I do for a living I view it as a perfect opportunity to pitch the STEEM network to them. :)
Big thanks to @samether for designing and 3D-printing this Ring!
---