Hello hello, fellow steemians.
Today, I'm bringing you a design tutorial using the popular SelfCAD online 3D design tool.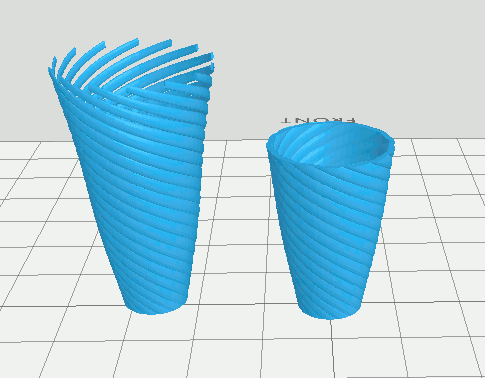 GIF courtesy of Selfcad's new Animation tool
The idea
After walking around Andorra La Vella yesterday, I came upon a realtively well hidden building courtyard that had several sculptures in it: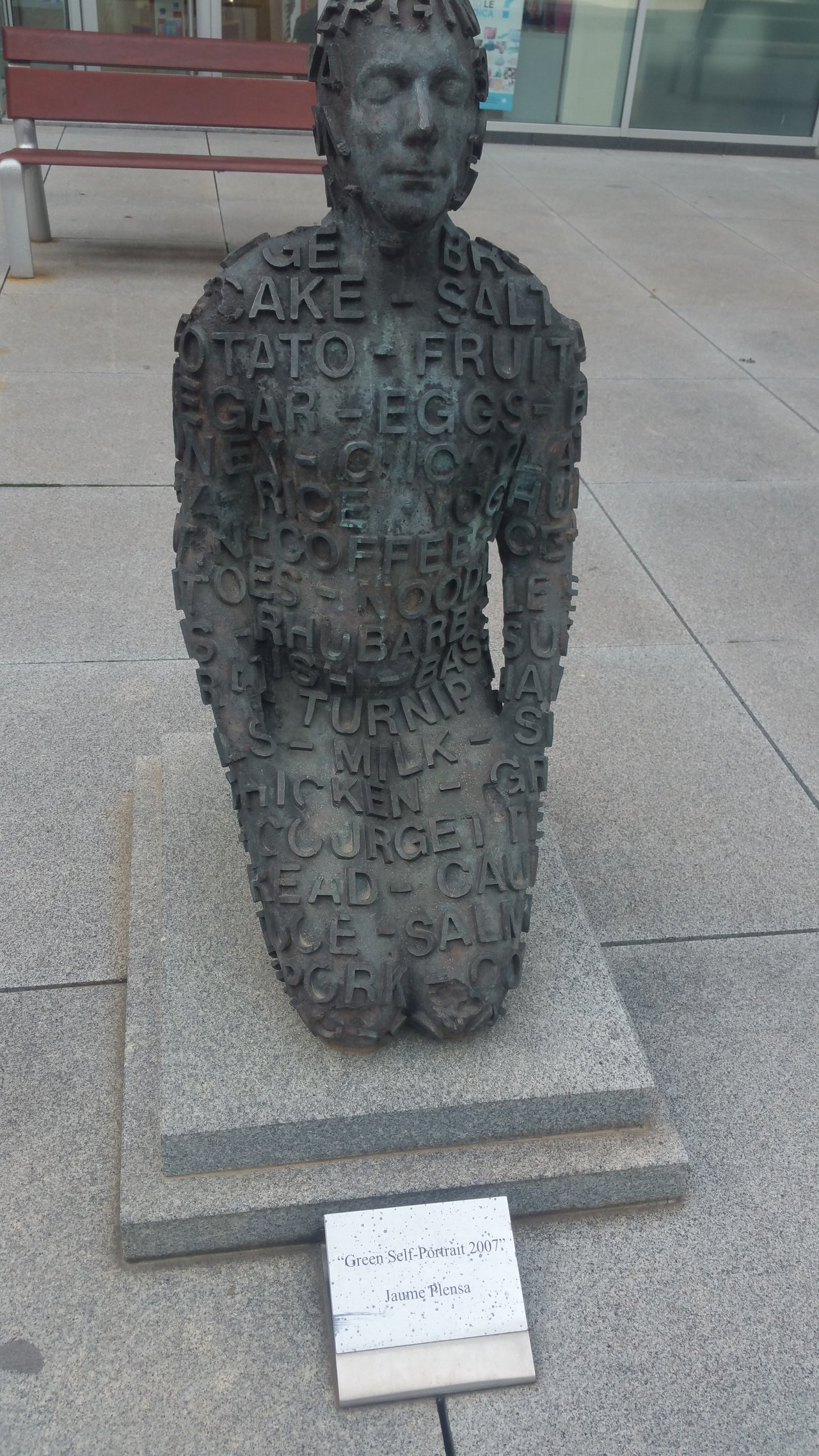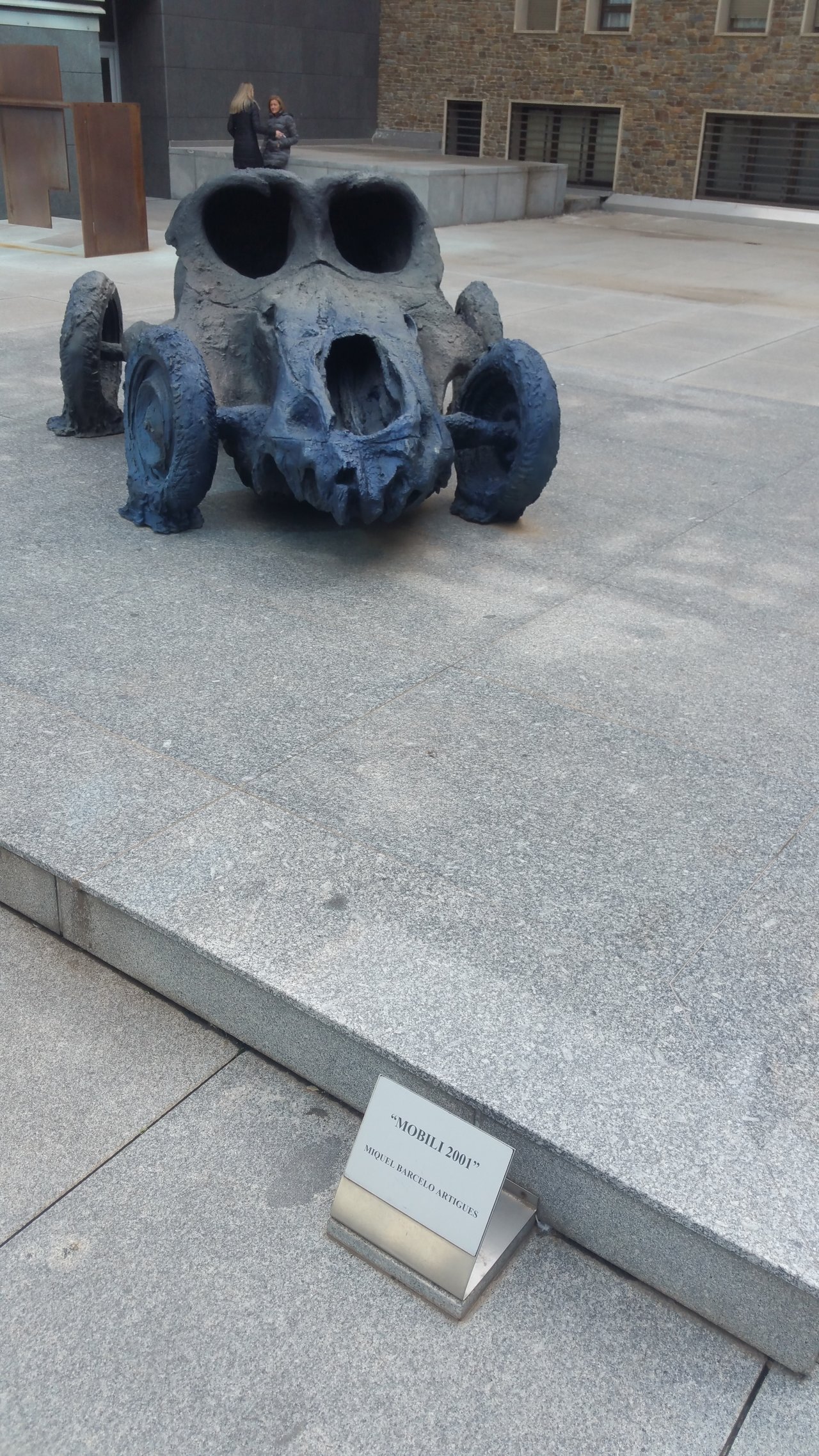 These sculptures reminded me that there was currently a competition going on over on MyMiniFactory, organized by SelfCAD.
Given the competition has 3 themes (Character, Architectural/interior or an Engineering design) for objects designed using the SelfCAD tool, I decided to start out with an Interior design.
Starter shape
To start the design, I looked at the available shape generators: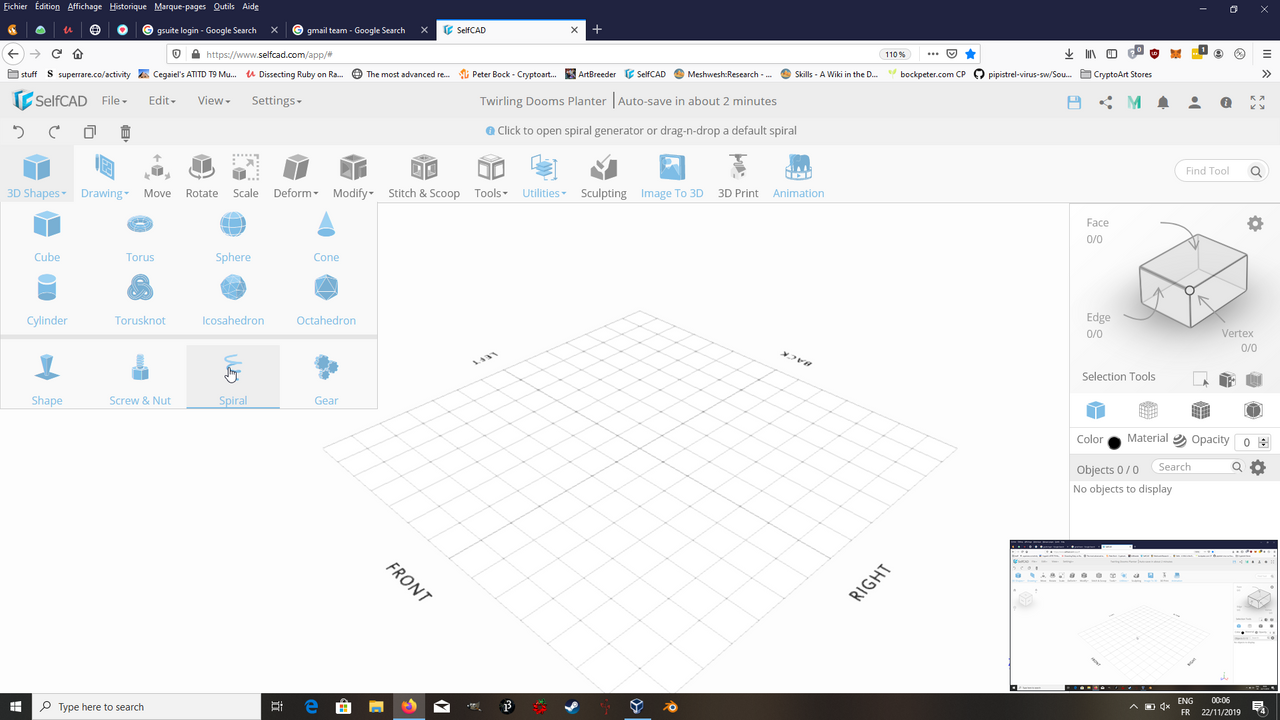 I was hesitating a bit betwen the Custom Shape Generator, and trying to use the "Spiral" generator to make something interesting.
After playing a bit with the Shape Generator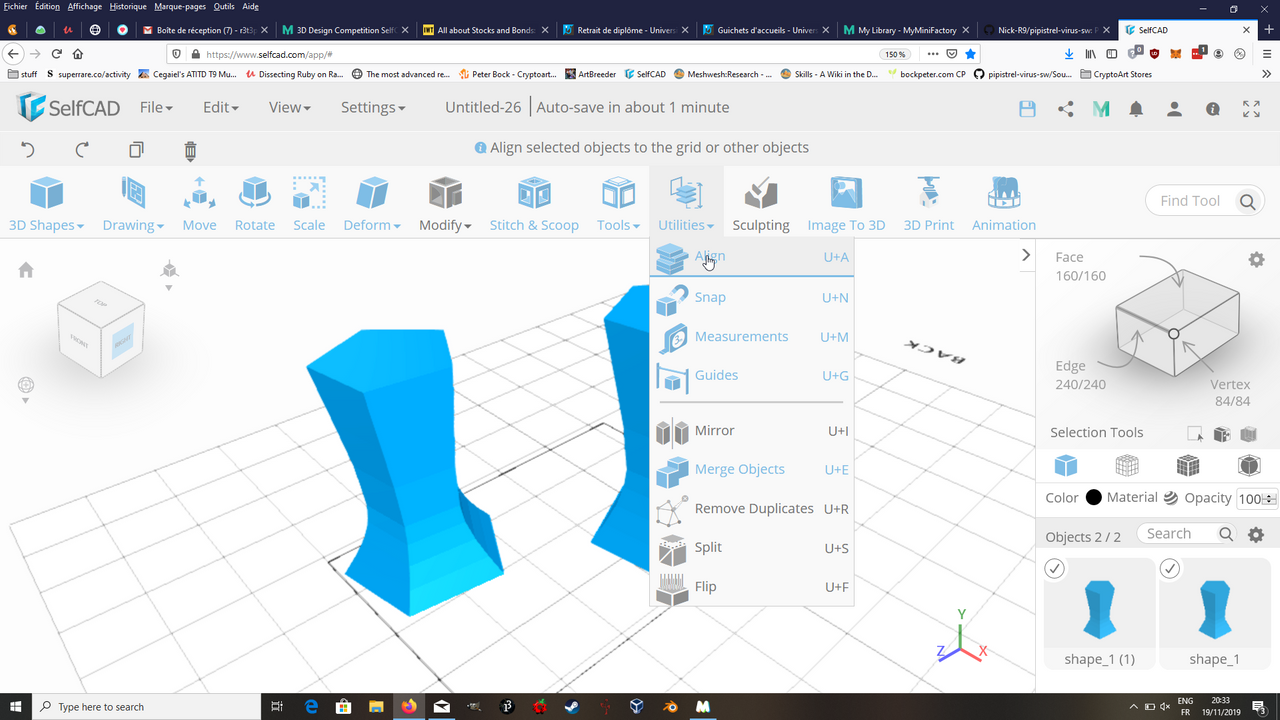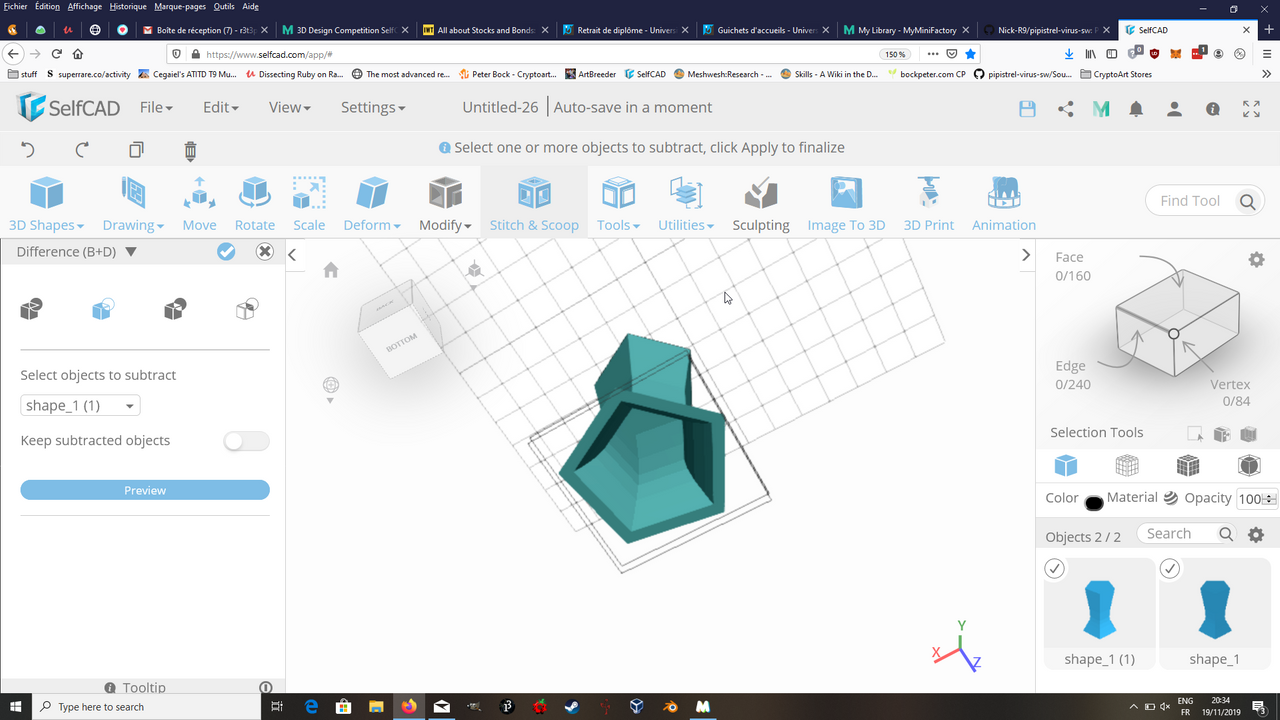 I realized this really didn't have the oomph I was looking for...
So, I returned to the Spiral generator: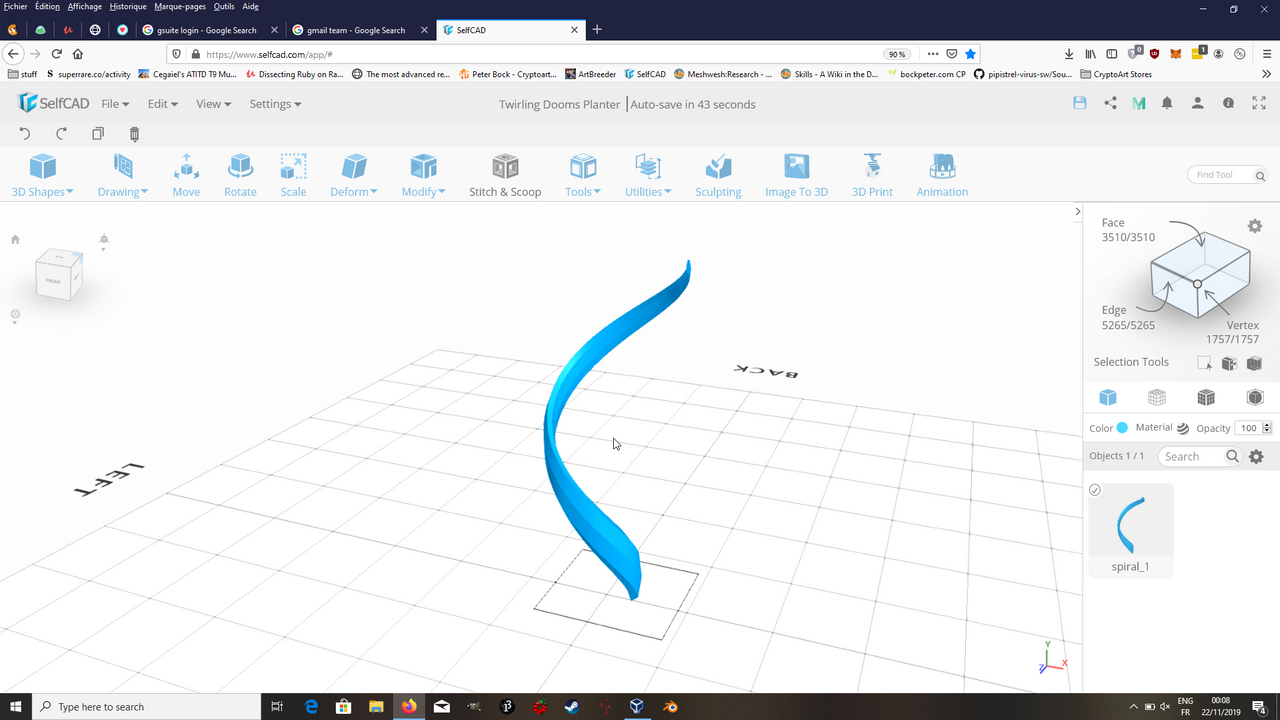 After tweaking the overall appearance of the spiral, I already had a vision for what I wanted to do with it !
So, I went off to use one of the coolest tools selfCAD has, the Copy Offset tool !
This tool has options for creating a number of copies, differentiating them from the original by moving, rotating, pivoting, scaling... the copies in relation to the original. lots of possibilities in there.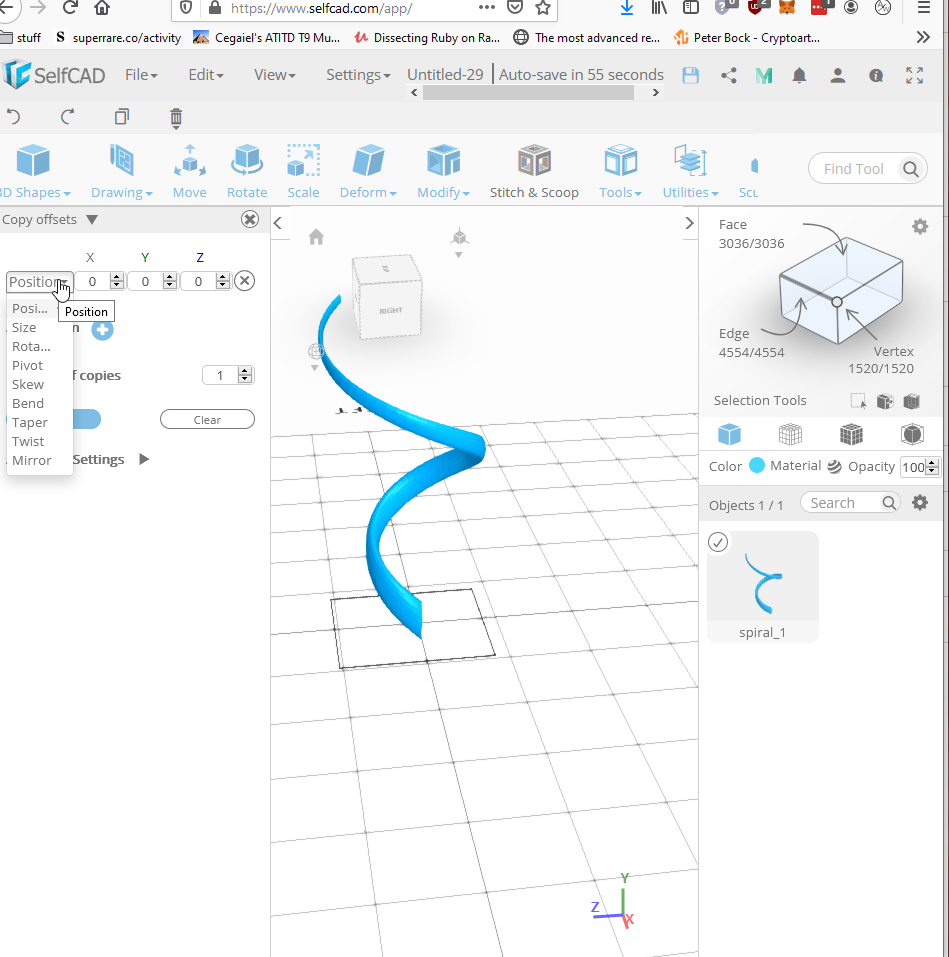 I kept it pretty simple, using the Pivot tool to create several copies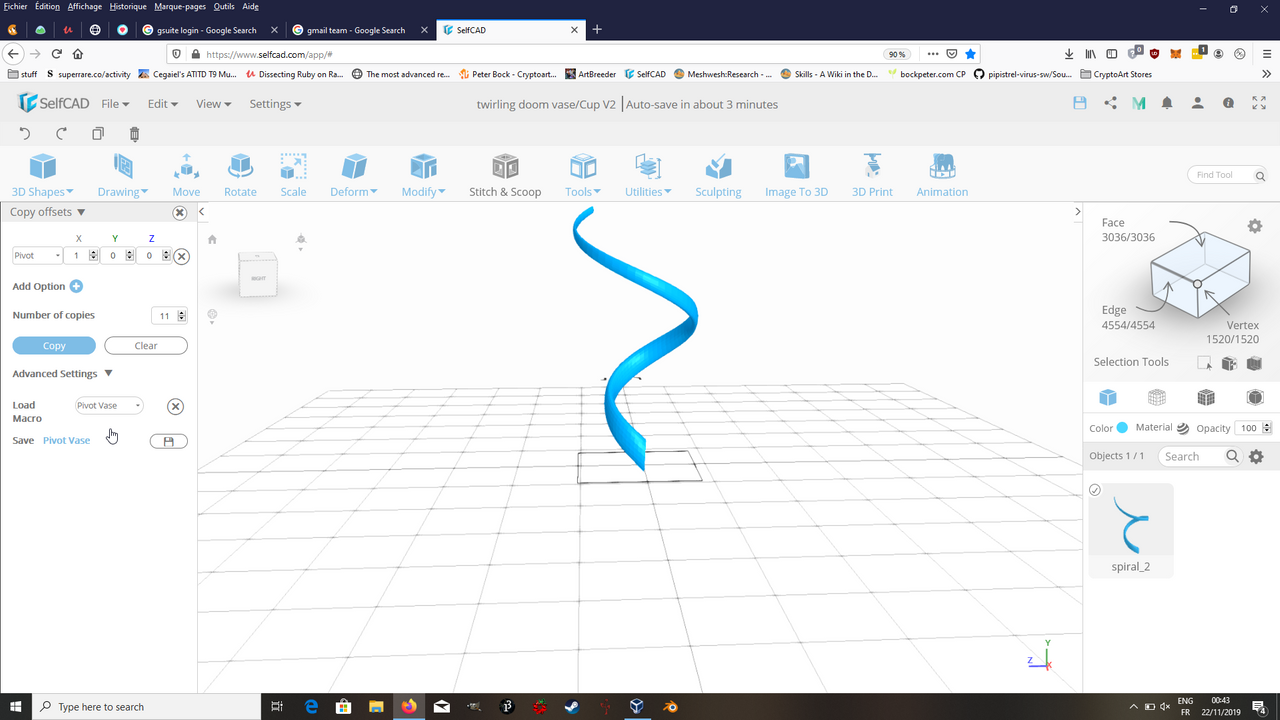 After adjusting the copy number so that the majority of the future model would be watertight, I used the Stitch and Scoop tool to fuse together the copies into a single solid model: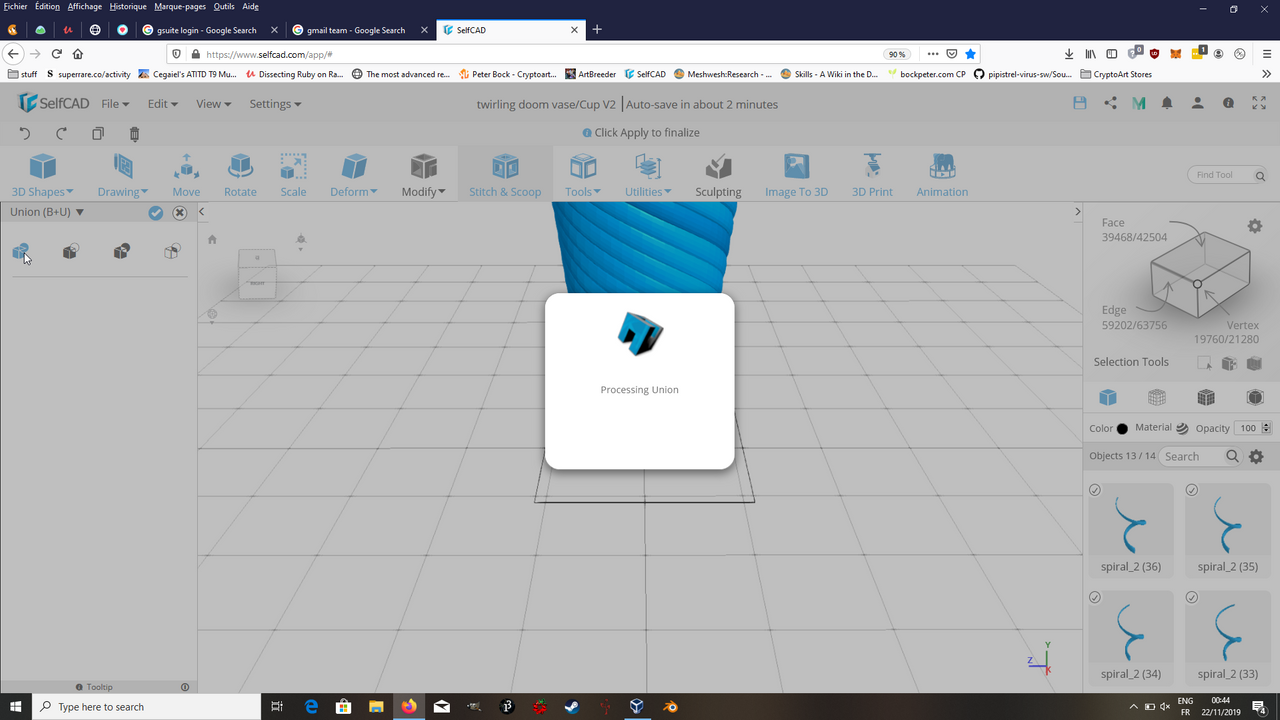 After that, I played with some experimental versions...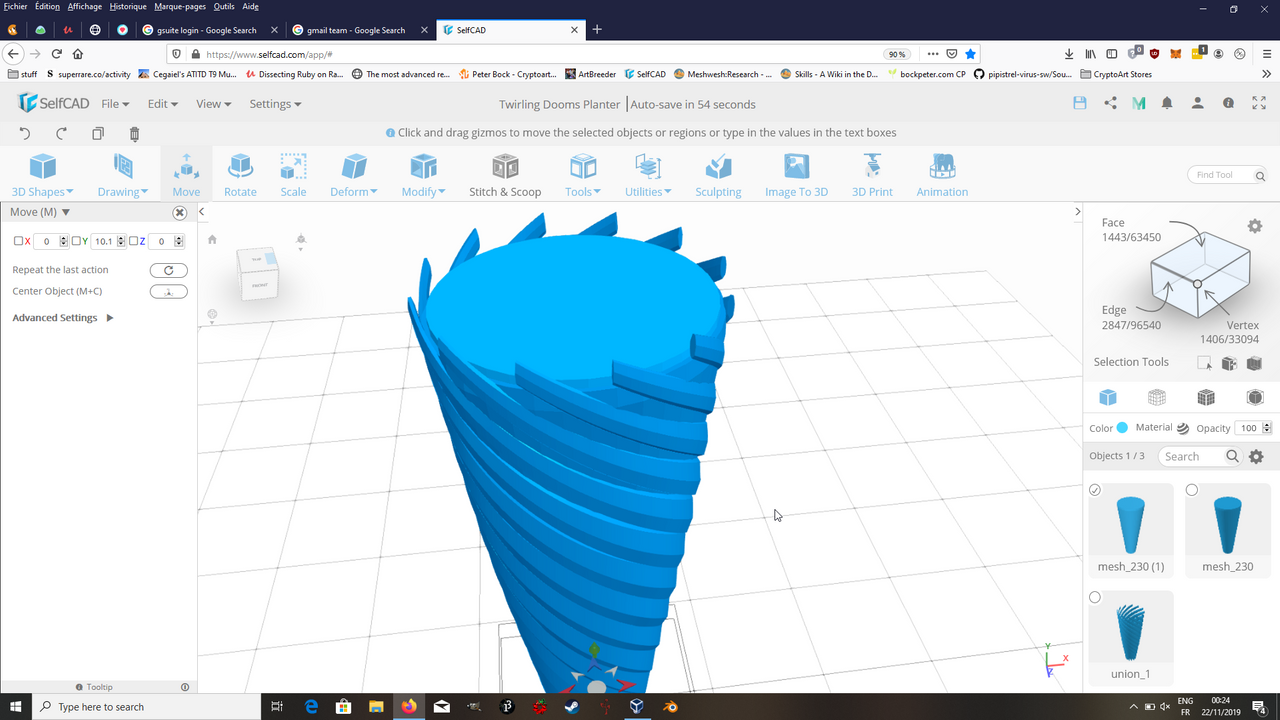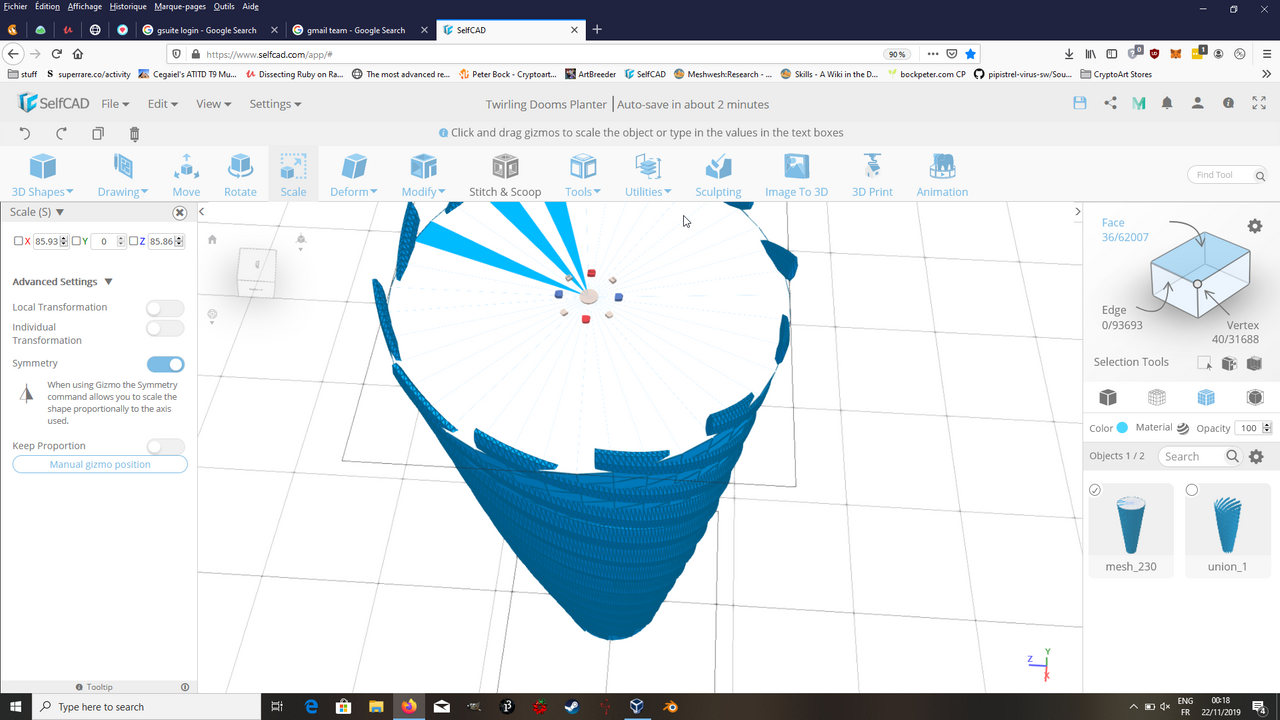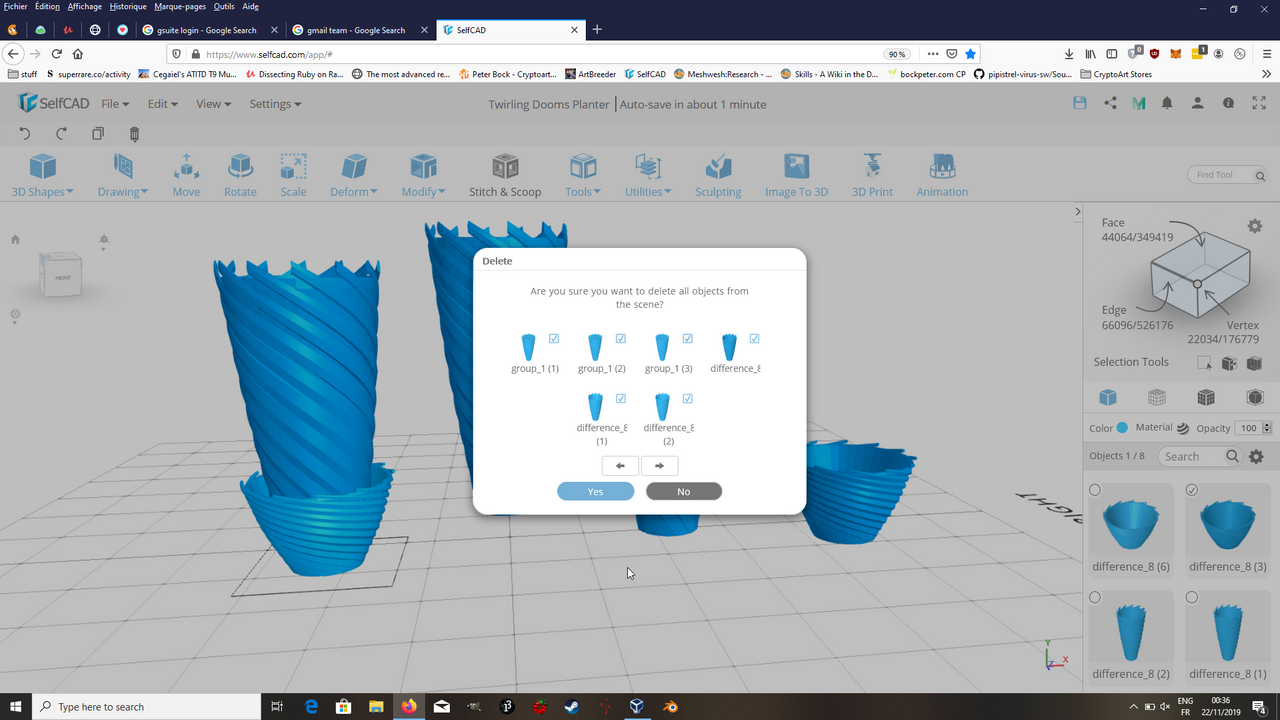 But I ultimately ended up deciding on cutting off the bottom ends, filling it up with a cylinder, then creating two separate versions: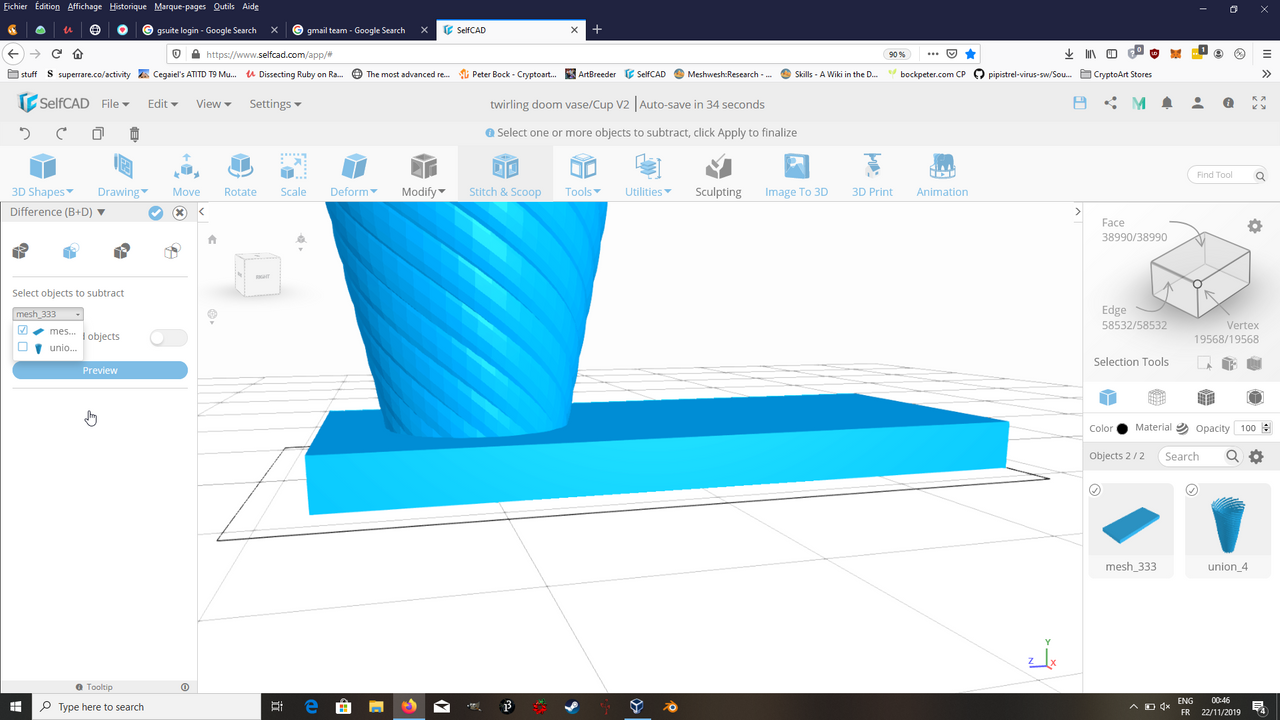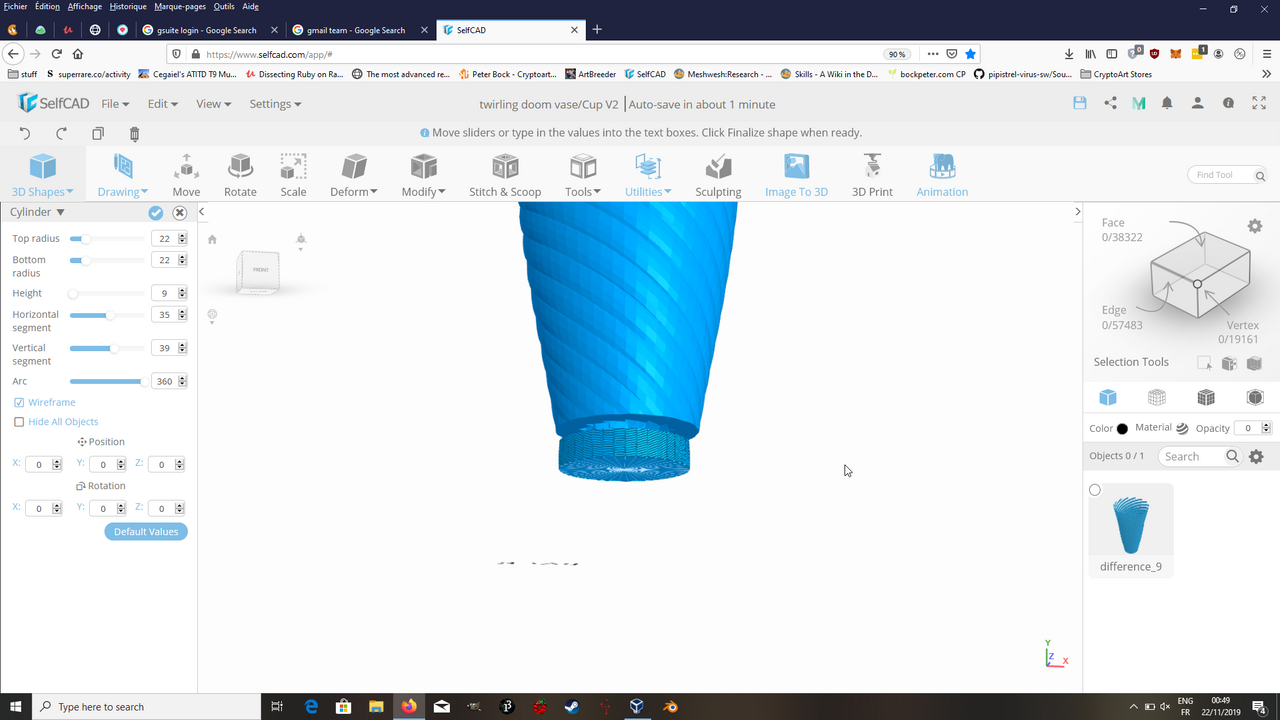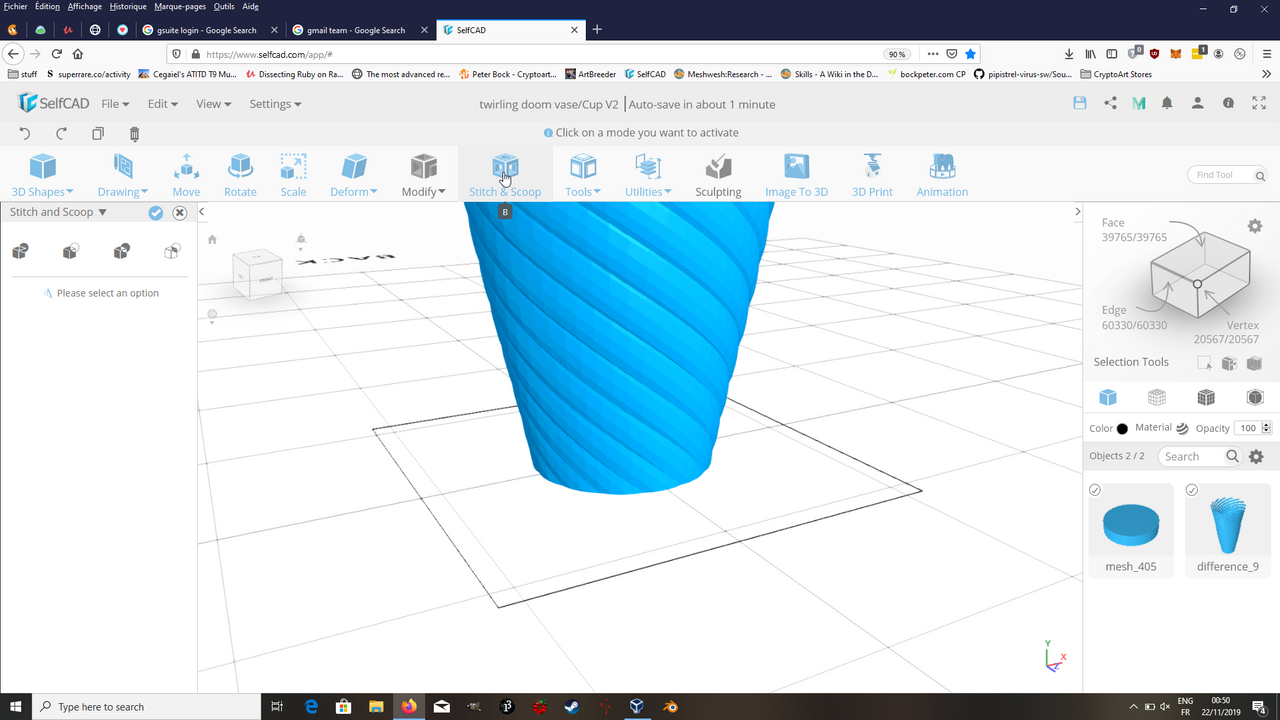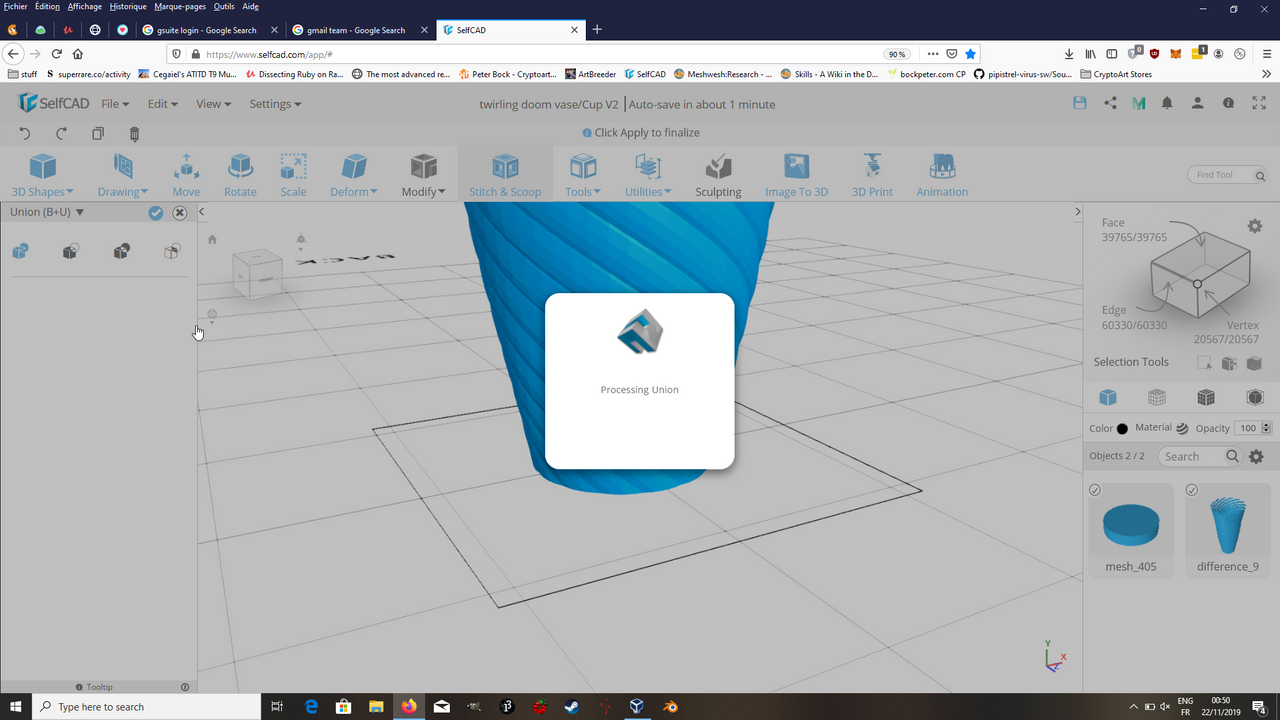 Then I made the variants, by cutting the top of one of the two copies: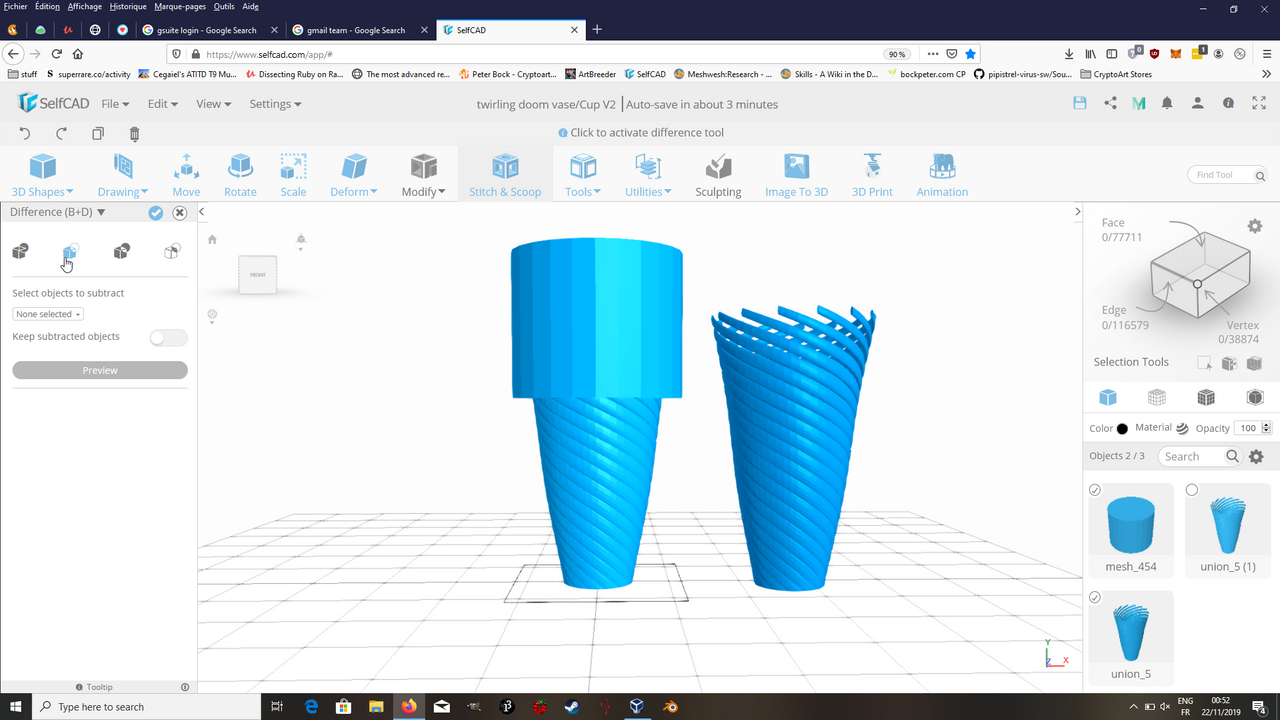 And voila, we've got the Swirling Cup, and Swirling Vase :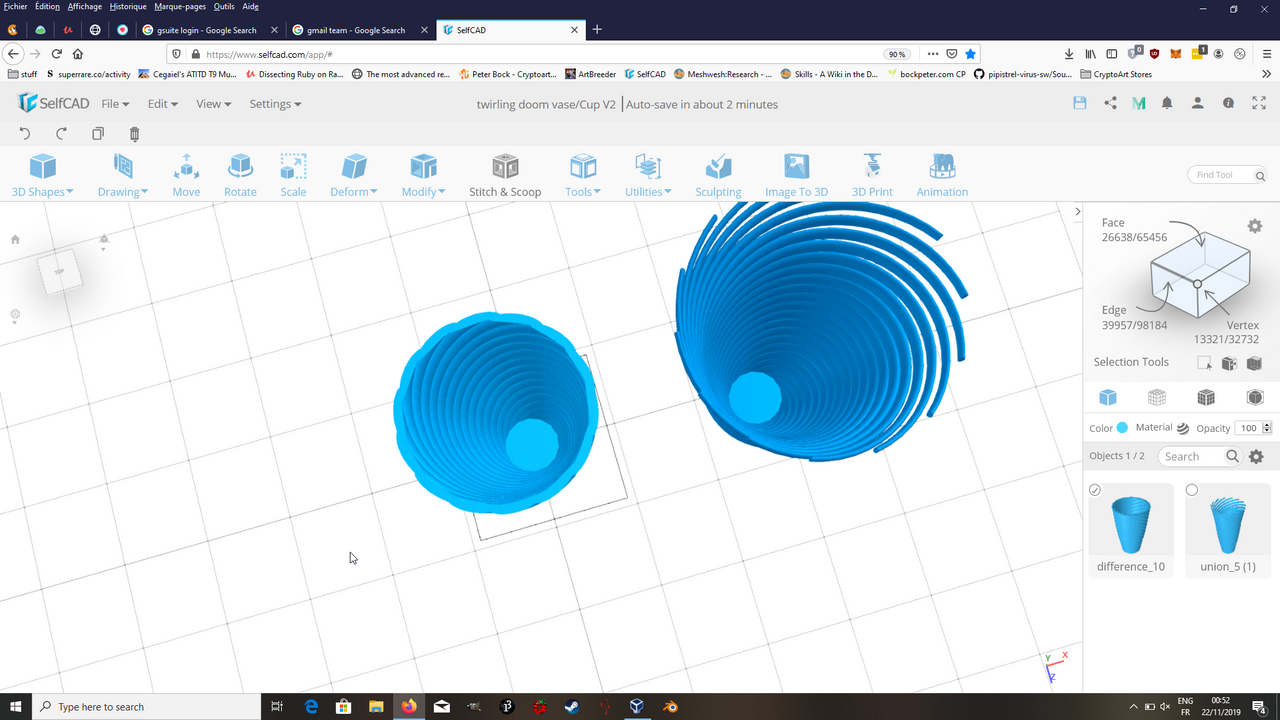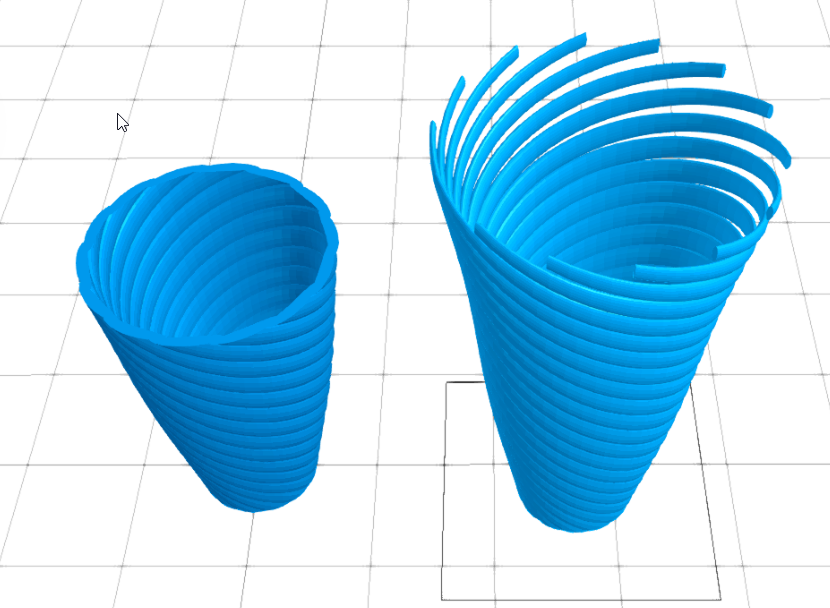 Here's the model on MyMiniFactory
Note: I'll update this post with printed versions as soon as I'm back home with my printer, in about a week's time (~ Friday the 29th)
---
As always, all pictures in this post (except the sculptures, whose author plaques are visible in the pictures themselves) and the 3D model itself are released under CC | Attribution | Share Alike 4.0