Bitcoin blockchain opened the eyes of the world to an innovative technology that breaks away from the norms of central governance and control. People from any location can exchange information and assets in a transparent, secure, decentralized and immutable way. This became the genesis of an influx of hundreds of other decentralized (distributed) networks. It was the birth of Blockchain 1.0
Ethereum extended the capability of blockchain further by introducing and enabling smart contract operations on its blockchain, thereby setting forth Blockchain 2.0.
Despite these advances, the transparency of transactions negates the confidentiality that most users desire. So blockchain was unable to meet this vital requirement of many users, which is privacy. This gap gave birth to privacy coins. However, none of the mainstream privacy coins could offer users privacy protection beyond anonymization of digital asset transactions. People want more than that, enterprises could not deploy their applications on such networks. Another gap opened, privacy protection network with support for smart contract operations.
This challenge was not easy to tackle due to the complexity of developing and implementing privacy protocols without fail. This probably explains the reason why most projects focused on blockchain-powered smart economies.
But this narrative has changed, meet Super Zero (SERO), the most advanced "Ethereum blockchain version" of privacy protection blockchain.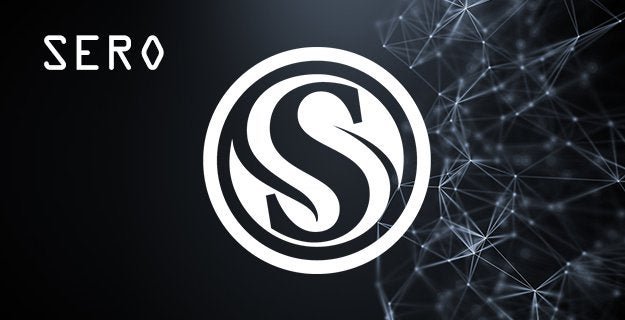 SERO is the world's first privacy blockchain to support confidential transactions (CT) based on zero-knowledge proof and supports Turing Complete smart contracts. SERO differentiates itself from the rest of the privacy cryptocurrencies by providing a platform that allows issuance of privacy coins and anonymous digital assets powered by smart contracts on the SERO chain. While many mainstream privacy coins only focus on anonymization of transactions, SERO still shields transactions more effectively due to its suite of superior underlying layer and data encryption technologies.
Highlights of The Current Technical Features of SERO Chain
Super-ZK Encryption Library
SERO, leveraging on latest scholarly research on zero-knowledge proof and homomorphic encryption protocols, independently re-engineered and improved on non-interactive zero-knowledge (NIZK) proof for use in a distributed network, and in such a way that the encryption of any data on the blockchain is greatly optimized with low latency and minimal memory resources requirements. With this improved algorithm, no one else apart from the two parties can view the transaction details. Nevertheless, users may allow a third party to track certain information relating to a transaction for the purpose of financial auditing, such as in enterprise environments. Compared to Zcash, SERO encryption speed performance is about 20 times faster.
Turing Complete Smart Contract Function
SERO chain fully supports various modes of Turing Complete smart contract. With this feature, developers will for the first time be able to create private decentralized applications (DApps) and issue digital assets (with or without privacy features). These assets include token, tickets and packages. Assets issued from the same smart contract on SERO chain can be easily exchanged and traded with others.
Advanced Hybrid Consensus Model
Proof-of-Work (PoW) consensus is the most widely adopted model for securing blockchain networks but it has been berated for its poor/adverse economical and environmental impacts. Developers are shifting focus to alternatives. SERO deploys a hybrid consensus model that combines PoW with PoS (proof-of-stake) consensus to protect its network, as part of its first step of implementing an innovative consensus mechanism called SE-Random Consensus. With PoS model, miners can stake SERO token to build mining pool and get mining rewards.
Compatibility With Ethereum Virtual Machine (EVM)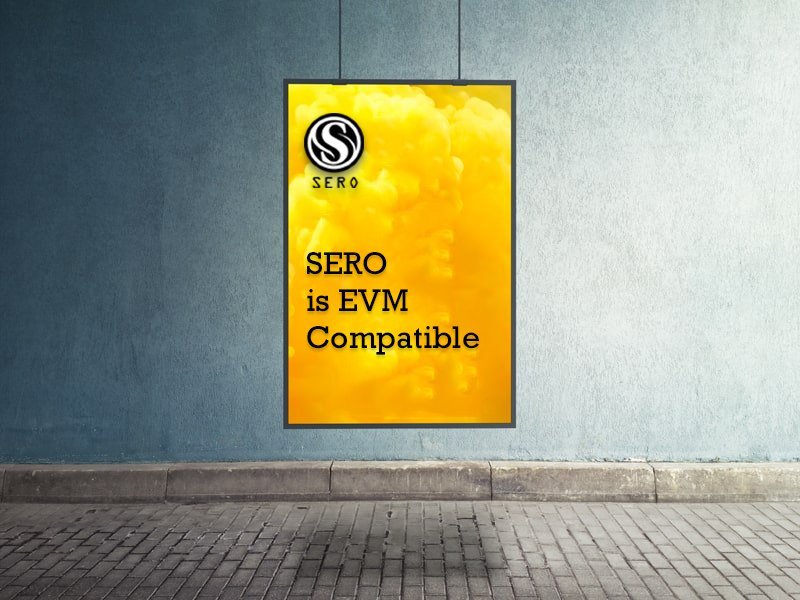 SERO chain is designed in such a way as to be compatible with EVM. This means that ethereum smart contracts can run seamlessly on SERO chain. Little wonder SERO is termed the "Ethereum" of privacy protection blockchains. Future development will support smart contracts written in programming languages other than Solidity.
Opportunities
SERO has opened up the potentials and application of privacy protection protocols beyond transaction anonymization to wider scenarios. For the first time, users (developers) will be able to issue private smart contracts, build DApps with privacy attributes, and issue multiple privacy assets on a private public blockchain.
This is a major development and innovation for enterprise as various types of business applications can be built on the platform with complete privacy features. SERO chain is well suited for enterprise applications in terms of scalability, security, and resources requirements.
SERO Token
SERO chain has its own native cryptocurrency named SERO token. The main utility of the token is to serve as gas to pay for consensus cost on the network. Additionally, SERO will be used as mining reward when staked under the PoS mining model. While DApp developers will be able to issue their own tokens, SERO will be the main driver of all economic activities on the platform.
SERO has both desktop and mobile (SERO Flight) wallets for the storage of SERO and other privacy tokens issued on SERO chain.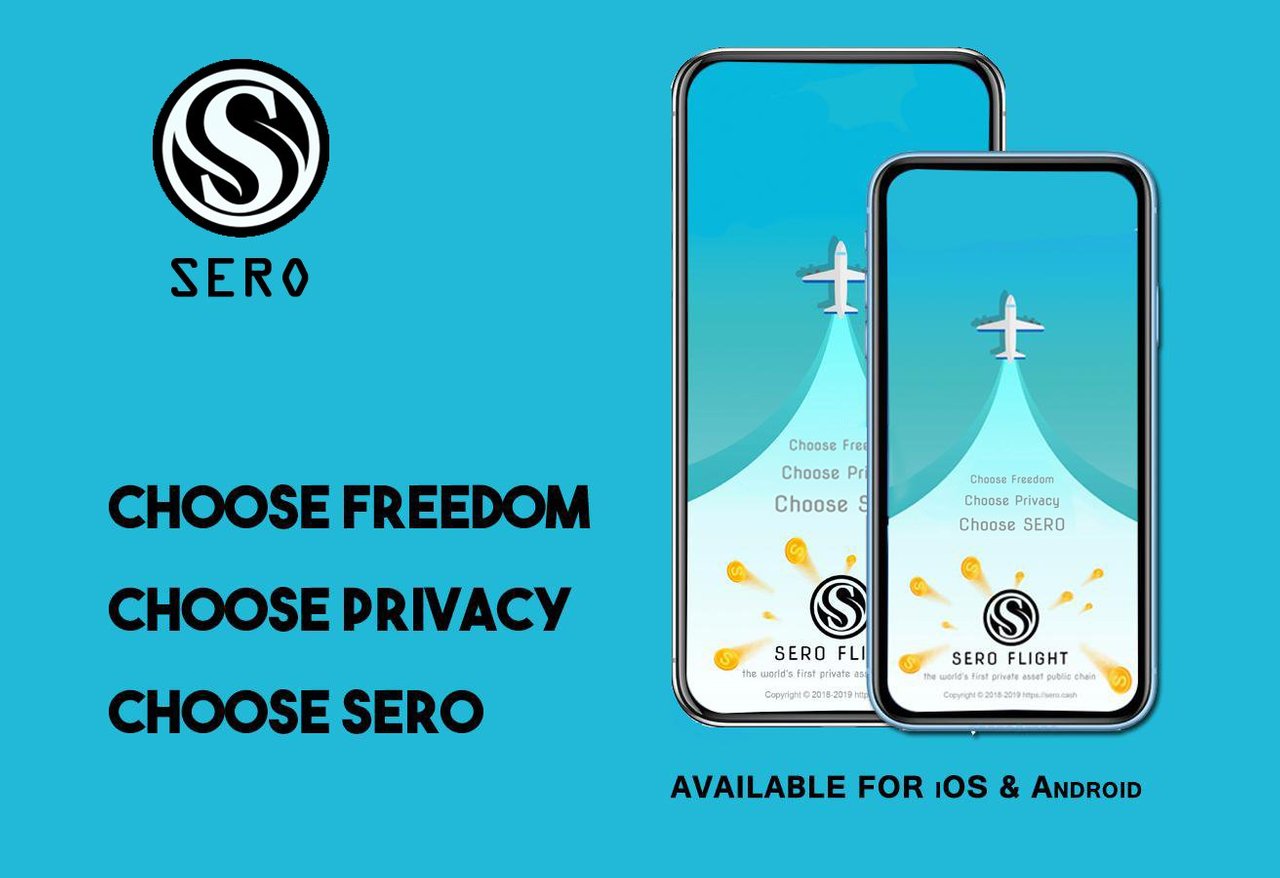 SERO token currently trades on exchanges such as Gate.io and BigOne.
SERO TEAM
It is not a small feat to develop privacy protection platform with smart contract features as SERO chain. It is a product of advanced technical skills and years of intensive research and development architectured.
SERO is developed by a team of professionals with proven skills and track record in the blockchain industry and business world. The core team members are Bob King (CEO), Pope Shen (COO), Durant Du (CTO) and Gordon Tang (Chief Architect).
CONCLUSION
The cryptocurrency boom has seen the entry of so many copy projects with fewer advancements of the technology. The noise has been more than actual music. SERO has distinguished itself from the crowd and carved a golden name for itself in the annals of blockchain space for actualizing the dream of a public decentralized network with private smart contract feature.
Indeed, SERO has advanced the state of security of blockchains and widened the use case scenarios of public blockchains.
Official Links
Get to know more about SERO by clicking on the following links:
Website: https://sero.cash/
Medium: https://medium.com/@SERO.CASH
Twitter: https://twitter.com/SEROdotCASH/
Discord: https://discord.gg/3AZVMRU
Reddit: https://reddit.com/r/SERO_Official
Telegram: https://t.me/SeroOfficial
Bitcointalk ANN: https://bitcointalk.org/index.php?topic=5123382.0
Author's BitcoinTalk Profile Link (Mexite): https://bitcointalk.org/index.php?action=profile;u=1418203