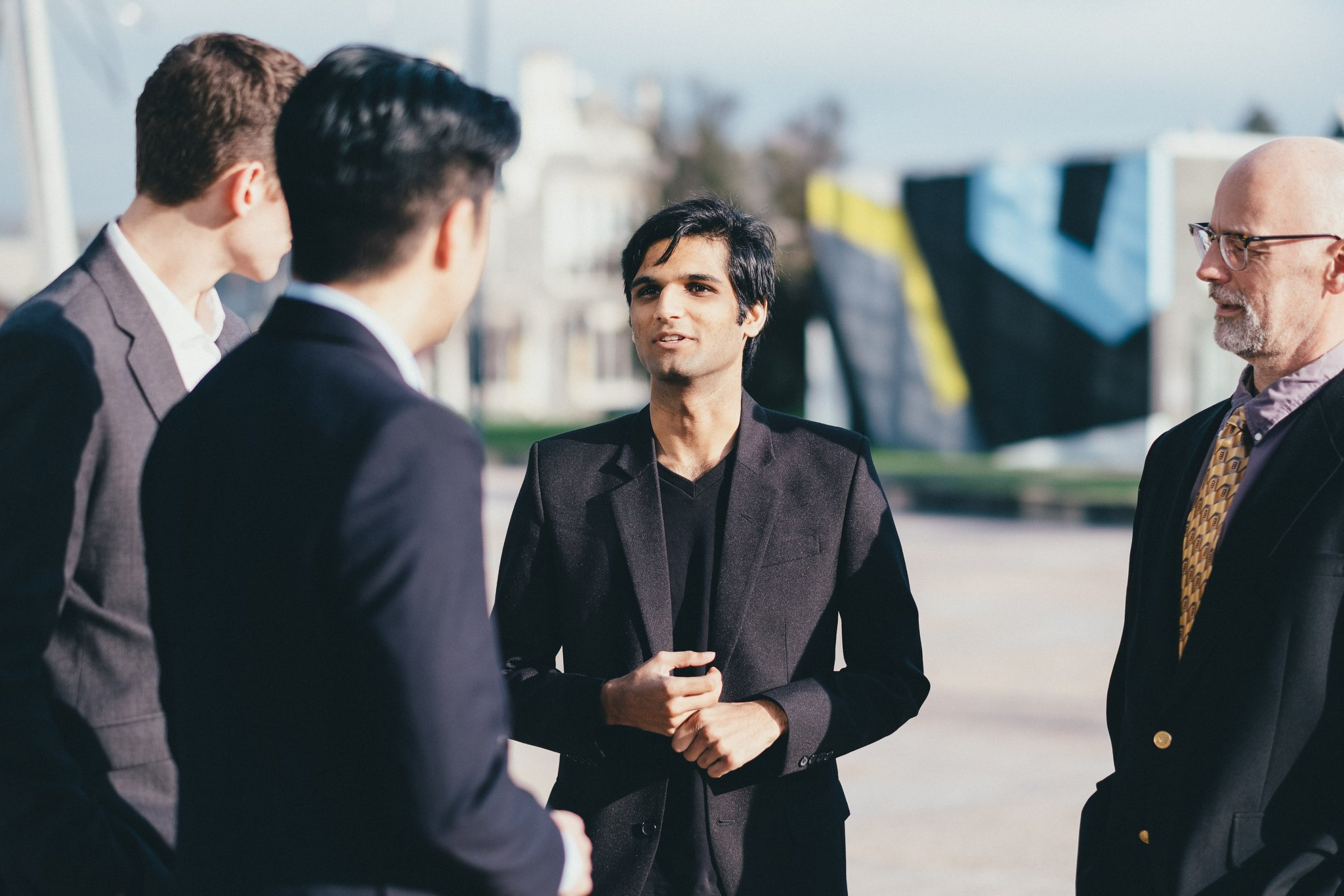 Coingrid is a New Zealand based startup company that aims to simplify cryptocurrency.
Our public ICO sale will commence on 23 September 2018 and will continue through until the end of the ICO process. The ICO process will end on 22 October 2018 or when the hard cap is reached.
Our private sale will be offered to our business partners and high stake holders. This process will begin in July 2018.
Our private sale will be available for early bird investors who contribute before we begin our rigorous marketing campaign. Because our marketing expenses can be saved, we are able to offer our investors our token for a much cheaper price.
The ICO will begin in September where the price of 1 CGT will equate to $0.10 USD (1 ETH = 5,000 CGT).
The project will have a soft cap of 10,000,000 CGT and the hard cap will be set at 70,000,000 CGT.
Initially, 25,000,000 CGT will be reserved for our private sale, which will also be the hard cap of our private sale. If the hard cap is not reached, the remaining CGT will be carried over to the ICO stage.

PRIVATE SALE
Start date - 1st July 2018 ~ Start of ICO (23 September 2018)
Contact - hello@coingrid.co.nz
Minimum amount to invest: 10 ETH
Maximum amount to invest: 500 ETH
Official website: https://www.coingrid.co.nz
Whitepaper: https://www.coingrid.co.nz/whitepaper.pdf
Prototype/MVP: https://prototype.coingrid.co.nz
Bounty thread: https://bitcointalk.org/index.php?topic=4559387.0
ICO bench: https://icobench.com/ico/coingrid
Please contact us at hello@coingrid.co.nz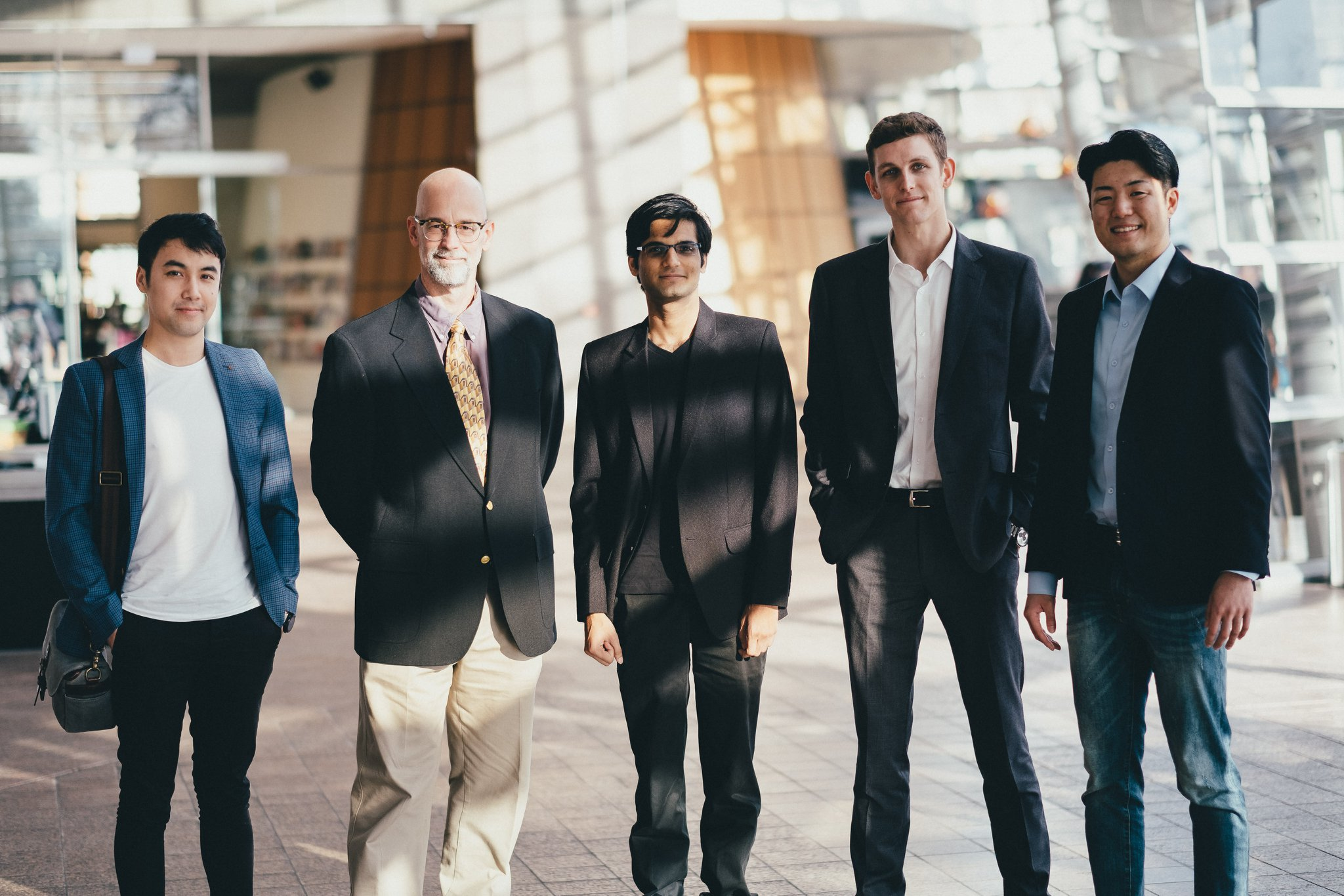 USER INTERFACE
We aim to eliminate complicated visuals and focus on purchasing and selling cryptocurrency, while at the same time providing an "advanced" view for experienced traders.
Our innovative design will ensure that crypto is more approachable to the masses.
We are confident that our user intuitive exchange will attract a large number of people who have never invested in cryptocurrency before.
Try our "simple mode" prototype: https://prototype.coingrid.co.nz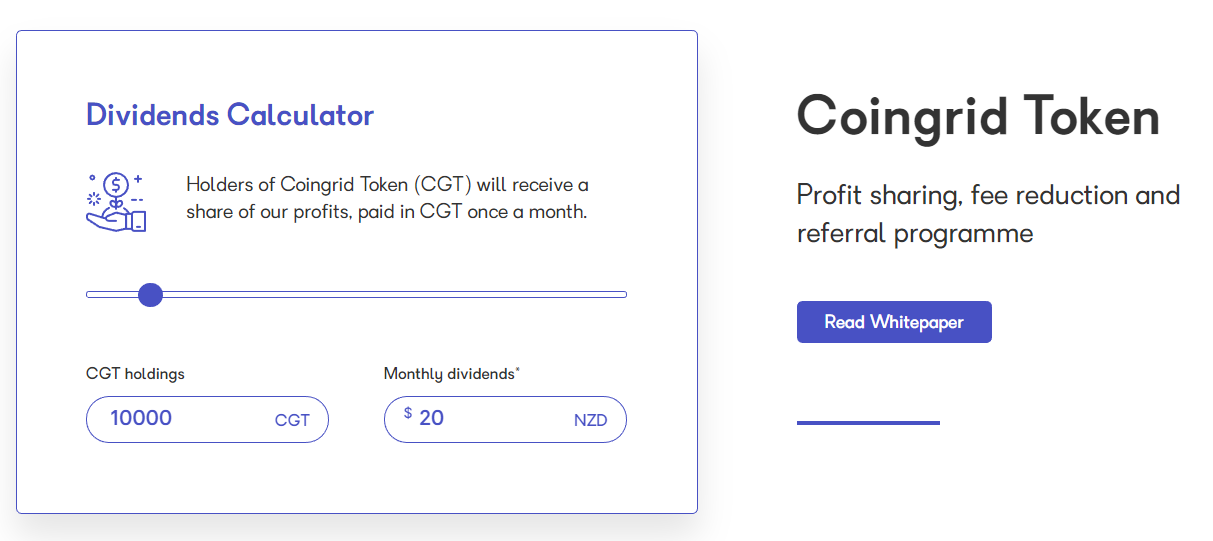 PASSIVE INCOME
10% of total fees collected will be redistributed to the investors who hold CGT on a monthly basis. Assuming we reach our hard cap and our daily trade volume is $10 million, holding 10,000 CGT will generate approximately $20.00* income per month.
As holding more CGT will translate to receiving a larger share of trading fees, we believe the value of CGT will directly reflect the trade volume of our exchange.
We are confident that the interest in cryptocurrency will grow over time; we have confidence that this will make CGT more desirable.
*the dollar value may vary depending on the market price of CGT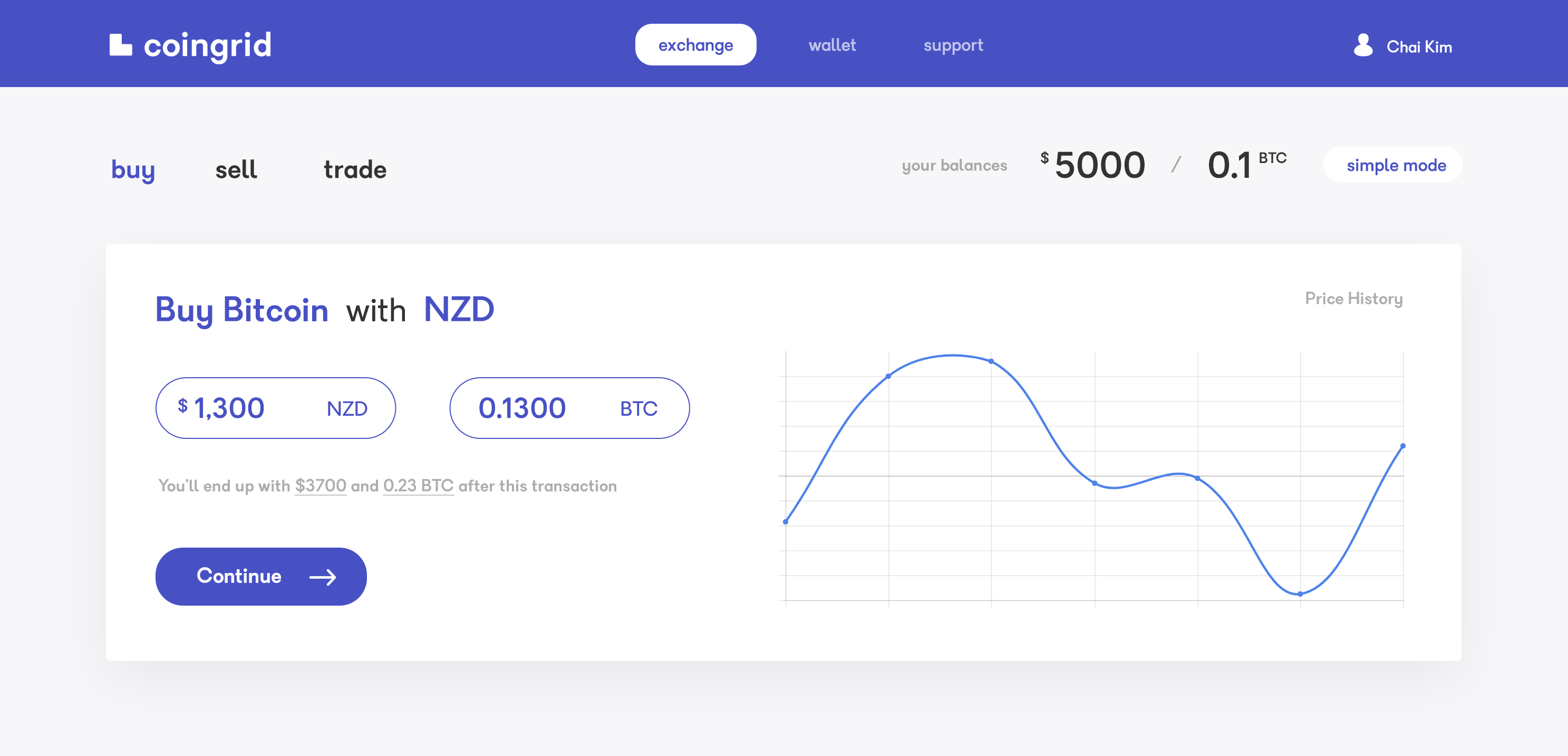 COINGRID REFERRAL PROGRAMME
Each Coingrid user will be given an invite code that they can find on their profile page. If someone uses the invite code to sign up and trades cryptocurrency on Coingrid, the referrer will receive 50%* of the trading fees as commission.
We will actively scrutinise those who try to exploit the referral program by actively monitoring the creation of fake accounts. Anyone found to be exploiting our referral system will be banned from the exchange.
*Coingrid reserves the right to adjust the fees and commissions in the future.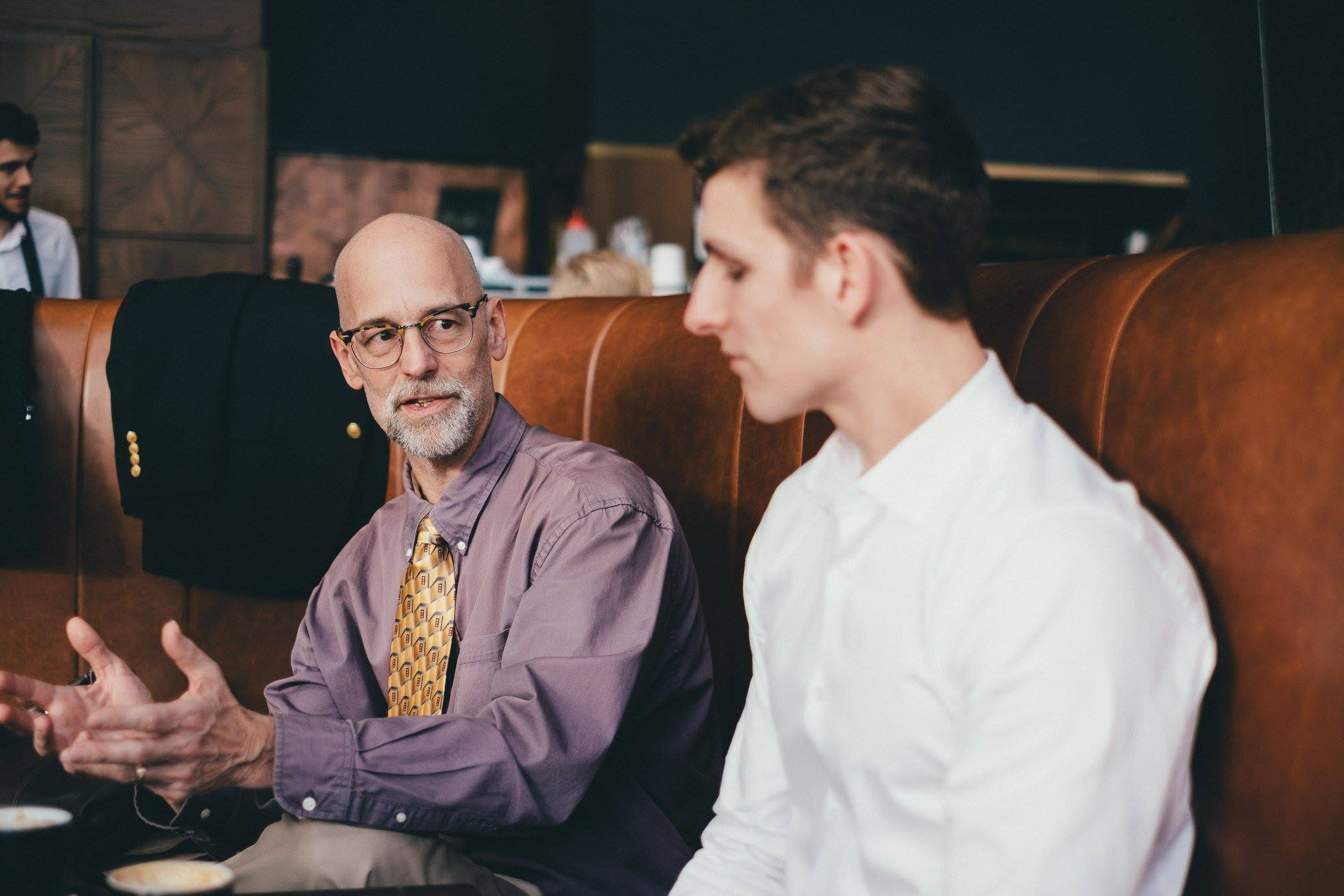 REAL SUPPORT AND TRANSPARENCY
New Zealand is currently ranked Number 1 under international transparency rating (https://www.transparency.org.nz/2017-corruption-perceptions-index-ranks-new-zealand-number-one/) and we will keep our exchange clean and transparent, so more people can confidently invest in cryptocurrency.
With our service designed around openness and ease of use, we will build a platform that becomes known as the stepping stone into what will become one of the biggest markets in the world.