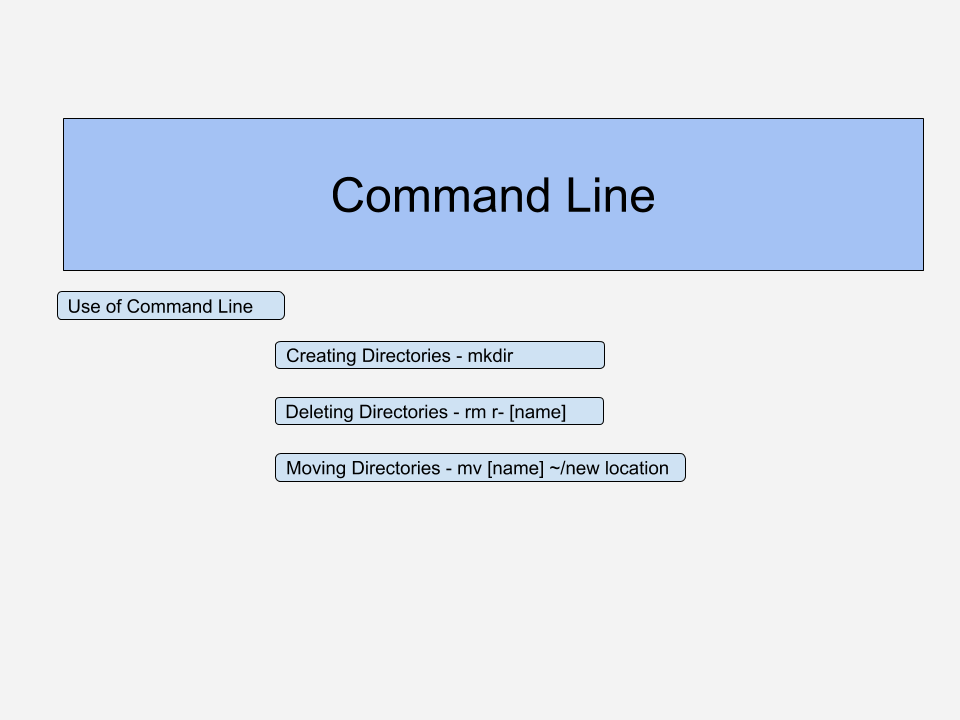 Working with the command line is definitely not a natural thing. I'm so use to graphical user interfaces. It it is taking me some time to become fluent with the commands and usage. I've been trying to force myself to access information from the command line during my day job. It has definitely slowed down my productivity however I'm starting to look at data structure more critically. I would definitely recommend this if you are trying to learn software development. The commands are somewhat different between a Mac and PC. Creating directories/files and moving them around is where I'm at right now. I've included the commands for this below.
Creating directory (mkdir)
Removing directory (rm -r)
Creating file (touch)
Moving file (mv [file} ~/ new location)
See sample screenshots below for (1) Making directories (2) Making files (3) Moving files between directories (4) Deleting directories . I'm working on setting up screen sharing software for better demonstrations.