Hola, Steemit! Marhaba UAE!
Nope, the @steemph.uae meet and greet fever has not yet died down. In fact, we have just warmed up! After the lovely evening spent last Saturday with the steemph UAE fam we are now stepping up on our preparations for the Dubai leg of our meet and greet event.
If you missed my post featuring the highlights from last Saturday, be sure to check it out here.
I also made a @dlive exclusive video which you can view here.
Dubai & Northern Emirates, are you ready?!
We promised that we will come, and so here we are!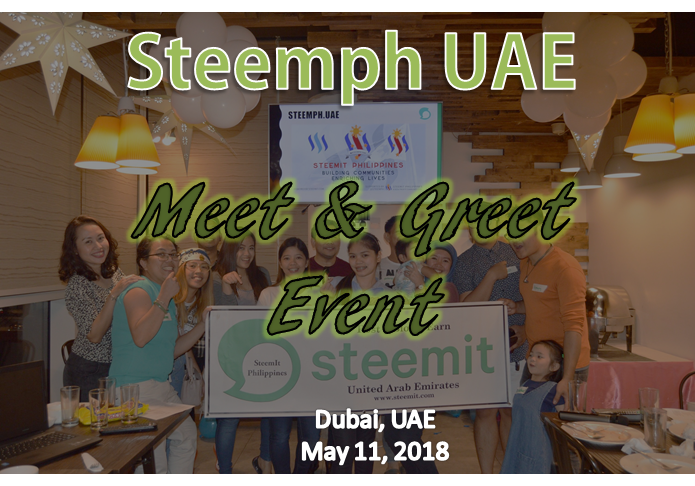 Photo Credit: @prinsepong
Hopefully, you have already freed up your Friday afternoon on May 11, 2018. I have mentioned here that we already got the venue finalized, thanks to the help of @iamdeth, @paluchie and @lhynn.
The Venue: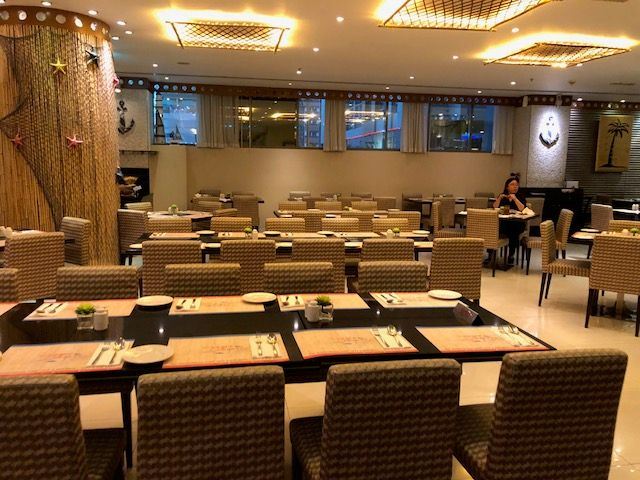 Photo Credit: @paluchie. Click on the image for the location map.

Agenda:
| | |
| --- | --- |
| When: | Friday, May 11 |
| Time: | |
| 1:00pm to 3:00pm | Buffet Lunch |
| 3:00pm to 3:30pm | Presentation |
| Topics: | Steemph.UAE Updates |
| | Newbies Welcome |
| | Plagiarism & Copyright |
| | Community Engagement |
| Registration Fee: | AED 35 per person |
We would love to bring these kinds of events to you for free, but at the moment we have limited resources and we cannot fully fund our meet ups yet. With the price of steem and SBDs on the rise, who knows? We may be able to conduct free events soon!
Most of our time will be spent over the dining tables but we can still discuss a lot of topics during this time. The final 30 minutes presentation will be at the hotel's meeting room.
Please book your confirmations now.
@pingcess has been around asking the fam who shall join the meet up. Please revert to her PM's or confirm through one of your community leads - @appleskie, @lifediaries2nd and myself.
Remember, we are coming all the way from Abu Dhabi to meet you so we are hoping for a good attendance. (Did you feel the nudge at your conscience? LOL)
We are 10 days away from the event. I can't hide the excitement! We're going to have a blast, I bet.
Save the date, people! We look forward to meet you!
PS: Those who missed the Abu Dhabi meet up are also invited to join.
PPS: Those who confirmed for the Abu Dhabi meet up but "No-Show" are obliged to attend. LOL
---
Liquid payout generated from this post is dedicated to our Meet Up initiatives.
Check out these 2nd Meet & Greet (AUH)Posts too!
---
Have you voted your witness?
Consider casting your witness votes for @steemgigs (@surpassinggoogle), @precise, @cloh76.witness, @ausbitbank and @curie who have been adding invaluable contribution to the community.
To cast your votes, just go to
https://steemit.com/~witnesses