Hello dear readers - Steemians!
Written by @steemitcanarias - Translation by @cauac Original post here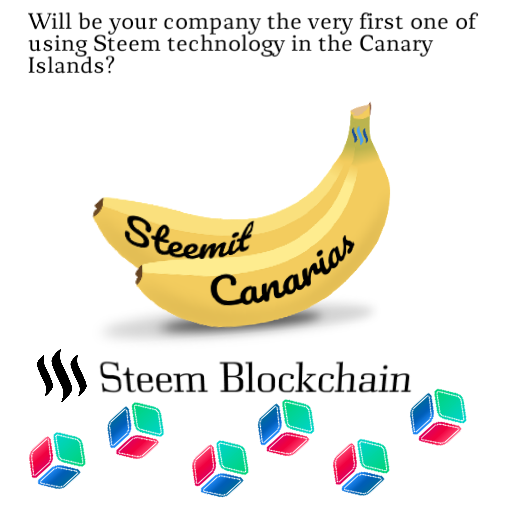 Have you ever thought how you could improve your business if you use the Steem blockchain? Recently
@cauac
published an idea about this that may be of interest to you.
Read article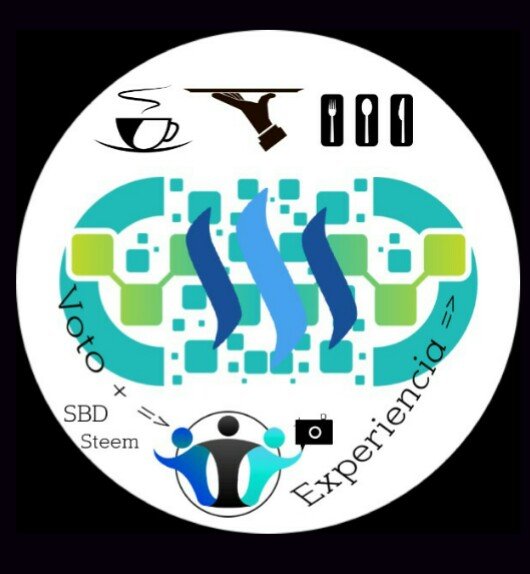 Image by
@cauac
In order to continue promoting Steemit in the islands and Spain while we support the products made here, the Steemit Canarias initiative, created by
@kilianparadise
and
@cauac
, will sponsor and actively support the first Canarian company to join Steemit.com and use Steem's Blockchain technology as a loyalty and reward system.
The costs of this account will be covered by this team and this will have support and free administration during the first year in Steemit.
1 * Account in Steemit with 5 Steem Power
2 * Administration and free support (1 year)
3 * Votes and resteem in 3 articles a day (1 year) from the SteemitCanarias Steam Trail on Steemauto
Still do not know Steem's Blockchain technology?
We recommend you visit the following link:
https://steemit.com/faq.html
Following the idea outlined in the article mentioned above and with a little time and interest, you will realize that using the power of vote (Steem Power) accumulated in your Steemit wallet, you can send money to your customers without spending money
If it sounds strange to you, you have not understood it yet
According to the amount of Steem Power that you have in your wallet, it will be the value of the vote that you can make to the publication in Steemit of the client for having bought in your establishment.
The Steem Power of your account will decrease as you vote for each item, so think that once you vote 10 publications with 100% of your voting power in each, you will have to wait 24 hours to have it at 100 % of your voting power again.
Here is the magic!
If you have read the frequent asked questions with attention, you will know that the Steems that are used to reward each comment or publication that is upvoted in Steemit, come out of the daily common fund generated by the witnesses. This means that you do not actually send money from your wallet every time you upvote.
The value of your wallet only determines the value of the vote you can give to the publications or comments.
So...we could say that in this blockchain, 1 x 1 is = @ 2?
(Something like that). Your wallet in Steem's blockchain is able to generate income in the form of a reward by voting articles and comments without spending a single penny.
What's more, when you vote for publications and comments that are less than 7 days old, you will also receive a curation reward.
And now what do you think?
Will your company be the first to use this technology in the Canary Islands?

Wait a moment and do not answer yet.
Steemit is a collaborative platform that rewards the users for the contents uploaded to it. In addition to the advantages of the technology that we spoke briefly in the previous lines, it has those of any social network.
Followers, recommendations, interactions and opinions of clients and so on, with the peculiarity that here, even the comments made to a publication can be rewarded through a "like" positive vote.

What do we get from this?

Steemit is very similar to any social network but this allows through talent, good ideas and teamwork, grow great initiatives such as @steem-ambassador with www.promo-steem.com and @fundition with www. fundition.io
Currently, the Steemit Canarias initiative carries out promotional activities and supports the Spanish speaking community around the world through collaborations and synergies, as well as positive votes in Steemit and Fundition.
We look for synergies and this is our main objective !!
A great example of how it could be, can be seen in the following links:

Currently we are collaborating with the NGO @cardio-latidos, which contributes with security and emergencies in the Canary Islands, with the help of the dependency and also trains both professionals and volunteers. More information about them
With the incorporation of a Canarian company to Steemit, all the parties would win and that is what it is about:
Your company gains a channel of communication to potential customers, while building up existing ones with unique advantages.
Steemit Canarias grows while promoting Steemit and Canarian products.
The global community is benefited by incorporations of investors, companies and NGOs into the network, as this has a very positive effect on the price of the Steem cryptocurrency, as well as on the reputation of this platform.
It should be noted that these initiatives are some of the most related and close to Steemit Canarias but there are many and most of them have been created by users of this network
We are not a company or an NGO.

We are Steemians and Funditians changing the world!
The objective of this article is to find the Canarian company that most wants to grow and innovate using the Steem blockchain. At the same time that we generate synergies, we will achieve a benefit for both parties.
Now that you have it clear, what are you waiting for! ; )
To participate and opt for the advantages that we have described above, contact us through the phone number of the image.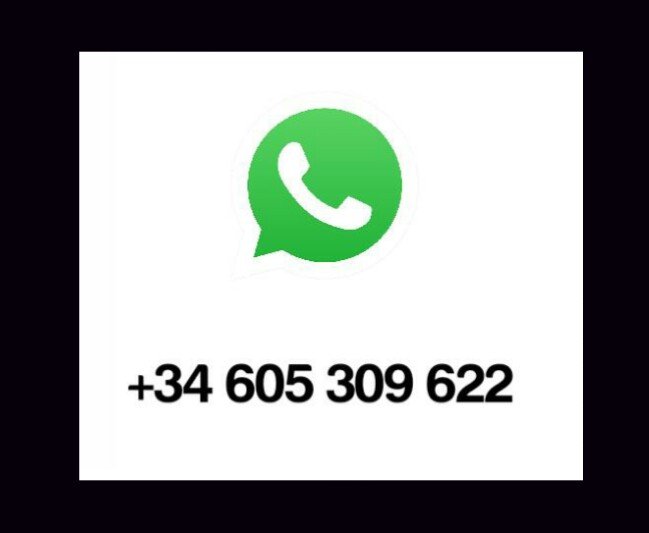 It is only necessary that you provide us with the name of the company and your position there. Tell us why your company should be the first to use this technology and enjoy the advantages not only of the social network and the steem blockchain, but of being sponsored by this team.
Deadlines
You have time until September 30 to send your application but we recommend you do so as soon as possible to advance some procedures. Once received, we will contact you to know the username chosen in case your company is sponsored by us.
Requirements to participate and winner election
Your company must do its activity from the Canary Islands
(If you have the Certificate of Elaborated in the Canary Islands, even better!)
You must contact us and send the name of your company, your position in it and why you think your company should be the first to use this technology in the Canary Islands. Preferably through WhatsApp
The winning company will be the one that sends the best explanation of why it have to be chosen as the winner.
The final decision will be made by Steemit users, voting through a comment on the article that will be published with the participating companies.


Good luck!!
Collaborators, entrepreneurs and dreamers
There is room for everyone and you're welcome here
If you already have an account in Steemit and you want to copy or adapt this idea to use it in your region, go ahead !! We encourage you to do so. No mention is needed in the article; )
Collaborate with @steemitcanarias @steem-ambassador and @fundition
If you still do not have an account in Steemit, you can support us by sharing this post on your social networks and talking about this initiative in your circles. We appreciate it!!!
For you, entrepreneur / dreamer! You have the full support of this team ; )
Contact through WhatsApp
This is an initiative in which all can contribute their grain of sand and benefit from it while doing good.
We encourage you to join the change!
Our best wishes!!
Thanks for reading
@steemitcanarias
If you liked this post, you can show your appreciation by sharing and upvoting it
(All images and videos have the authorization of @surfermarly and @cauac to be used in this article)
Thanks guys!