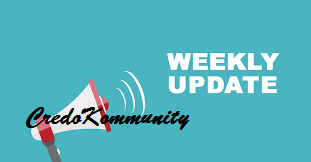 As the Credo Kommunity turn 5 weeks old today, it has experienced huge progress within these weeks. A Community committed to promoting steemit, registering Newbies and supporting them till they can stand firm on two feet.
Last Week Progress
In the last week, the Community has added a Newbies to her existing 25+ Member:
@Chrioni007 @Michael9ice @Zinnybae @braide @credo @dejojennifa @hadassahwealth @janegrace @janywealth @keban @ketocee @laurettaadomale @matimo @missplendor @nexty @ngjunior @njokuoluchukwu @ododah @samiwhyte @tekadii @thelifewire @ubbytytus @winarobert @wyxlight @gtan
The Newbie; @debarrys has made her introduceyourself post; which can be accessed with this link:
https://steemit.com/introduceyourself/@debarrys/introducing-myself
The First Campaign
The Credo Kommunity will be having her first campaign on the 31/01/2018 in Port Harcourt, Nigeria to create more Awareness on Steemit to the general public.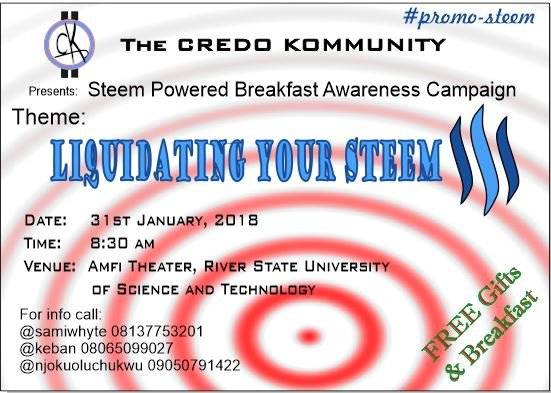 Appreciation
Our sincere gratitude goes to @anomadsoul @hr1 @futurethinker @starkerz @infovore @gtan and @abh12345 for their relentless effort of supporting posts from some of Credo Kommunity members.
Plan

For the growth of the community;
There will be Meet-up with the community members; Newbies and Knowbies to share thoughts.
Printing of Fliers and design of the Credo Kommunity T-shirt will be done for Publicity.
We seek for Delegation, Supporter and Investors into the Credo Kommunity, so the community can assist Newbies and Knowbies in every best way.
All earning gotten from the Credo Account will always be used to Power Up and for the community progress to assist every member.