With few hours to the long waited Announcing the Steem Power ' Breakfast Awareness' Campaign at Rivers State University Of Science and Technology
, we went on advertisement campaign giving out business card which will be use as gate pass in the event.
As usual @samiwhyte lead the team alongside @keban and several other members of #credo community. The aim is to create more awareness of steemit, give out business cards and get many to be in the meet up. Having reached out to several hundred over the week on one on one, we decide to storm the crowd.
Speaking to over 600 student who were eager to know more, @samiwhyte introduced the event and asked the other members of the team to distribute business card. The students could not wait but reached out to this team to get a hold of the steemit business card.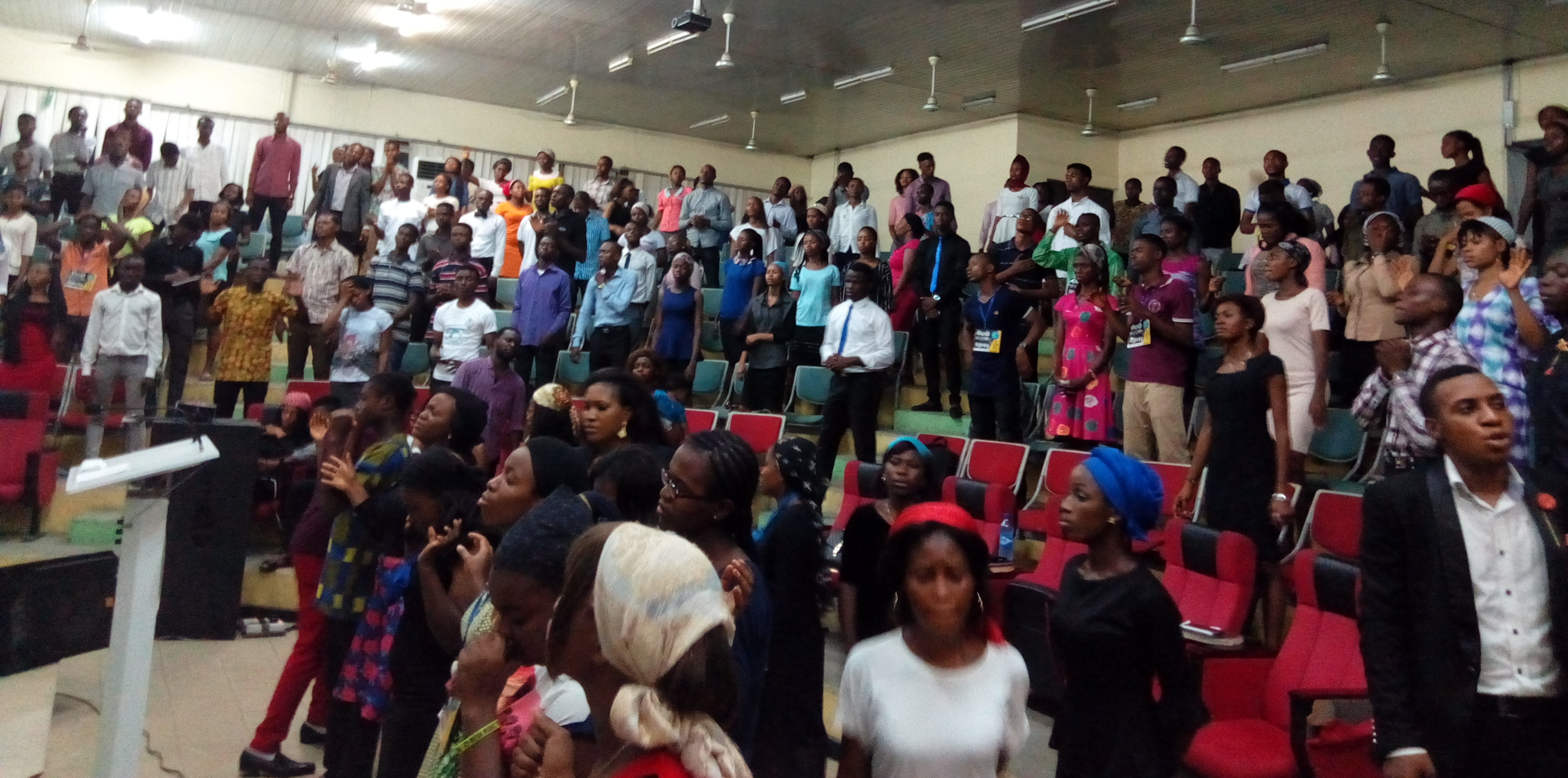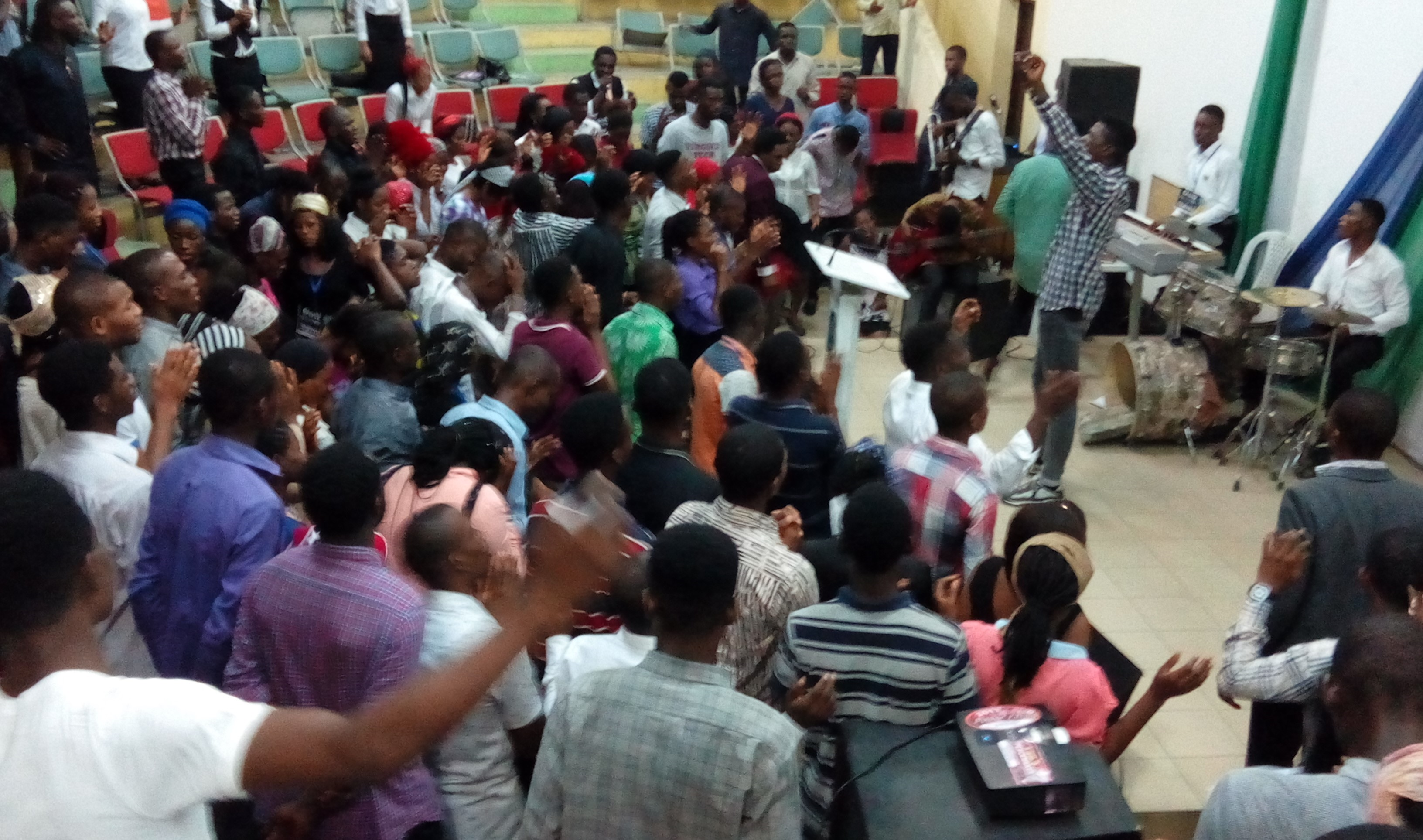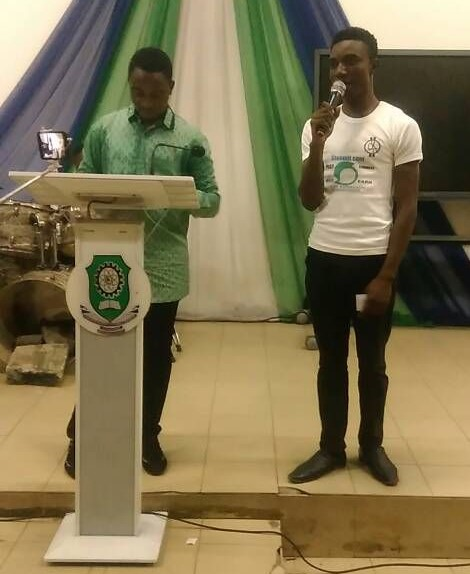 Indeed today was a success, thanks to @samiwhyte for his professional promotional skill. We look forward to a great event in few hour, raising a new generation of steemians from this campus.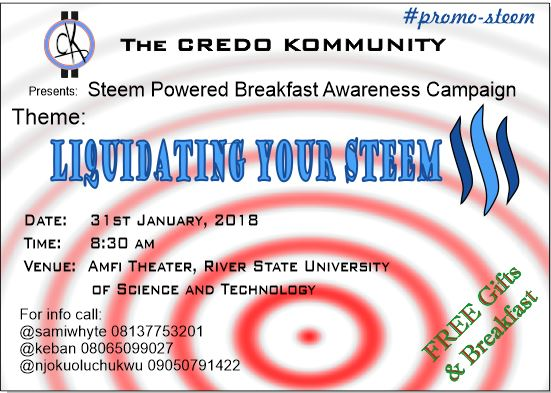 You are hereby invited to this great event taking place at the Amphi Theater, Rivers State University, Nigeria, as we plan on introducing over a hundred steemians. The event will be anchor by @samiwhyte who traveled several kilometers for over 5 hours to make it here.
Thanks to #promo-steem community (@starkerz, @stephenkendal and @anarcotech)for their support to @credo Kommunity.