Hello everyone, finally we hosted our first steem powered meet up to over 800 people in Rivers State University, Nigeria and recorded a massive registration of accounts. The promotion took place on the 29th to 31th January at the University Amphi Theater which have 1000 seat Capacity.
In line with our vision to promote steemit to potential steemian,Credo Kommunity decided to take the bull by the horn to promote steemit in a reputable university which is rated first in E-Learning in the country. The university which is located at Diobu part of Rivers State Nigeria has produce great and reputable men in the country, making it the right place to catch potential steemians in their undergraduate level.
---
Members of credo kommunity stormed the University with steemit business cards which was distributed to interested student for the meet up. A total of 200 business card was distributed on the first day while a total of 600 business card distributed the second day.
The third day had a great turn out as we ran out of seat and had several people standing to receive the steemit lecture from our team. Speaking at the event was @samiwhyte, @keban and @tekadii, while we had other steemians like @ododah, @braide, @njokuoluchukwu, @thelifewire, @wyxlight, @hibiz, @dejojennifa, @peace92, @misplendor and many more assisting with logistics.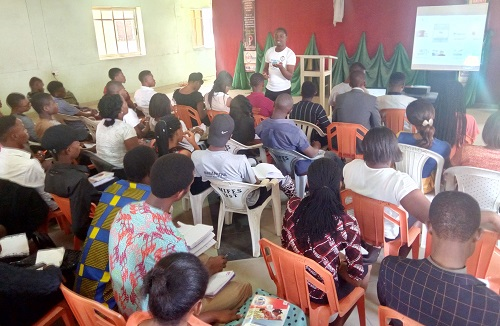 The success of a meet up or campaign is the result obtained, we did not just host a successful meet up, but we registered over 50 registration on the spot while others had to register later and sent their user name to @tekadii. We are still collating the registered username on our newly created Whats App Group which has over 100 people. In the coming days we will make a post with the usernames of those registered through the meet up.
---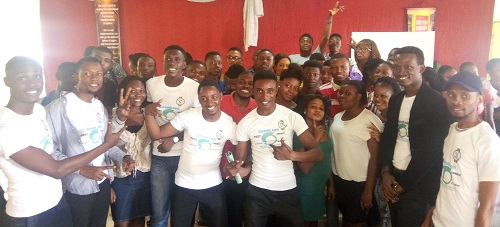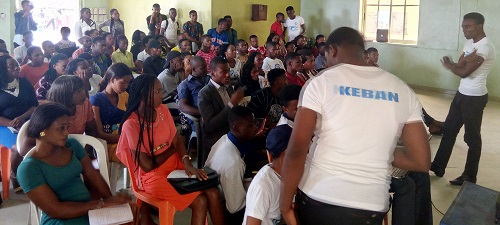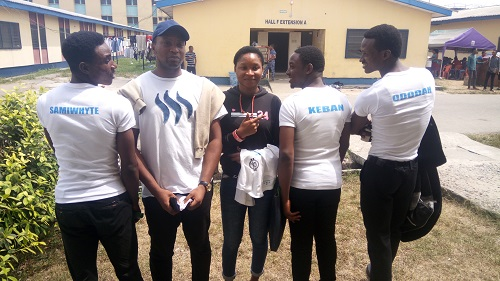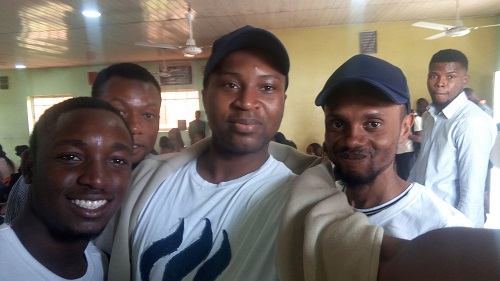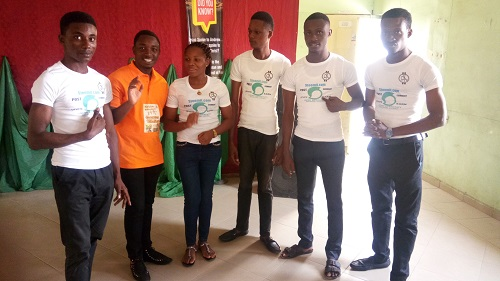 ---
This is our first step to get many potential steemians on board, we will be holding menthorship classes to get these newbies fully grounded on the steemit blockchain.
Thanks to @drakos, @teamsteem, @lukestrokes for witness and to @starkerz @stephenkendal and @anarcotech of #promo-steem community for their support.