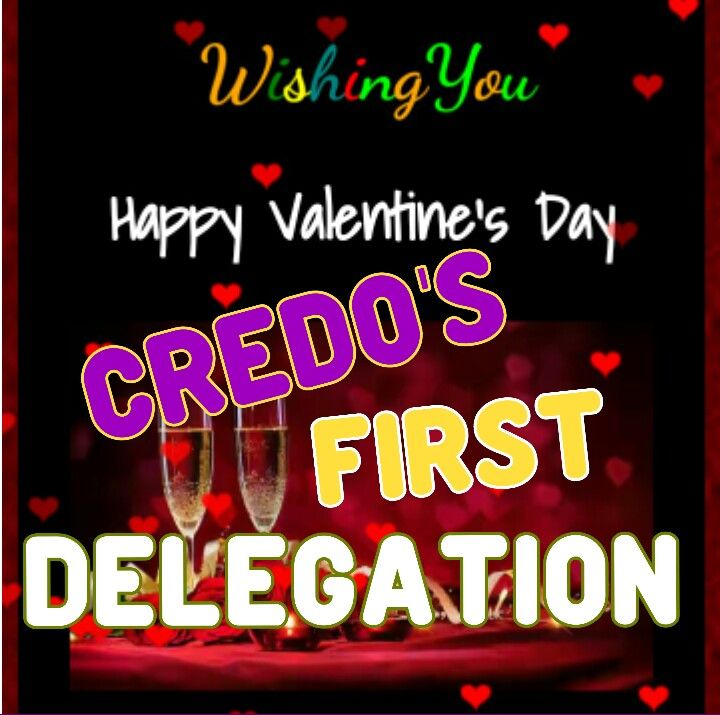 Before I break the good news to you, I want to first say;
Happy Valentine's Day to everyone
---
Since the foundation of the Credo Kommunity, she has seek for support from every area and have gotten a few to help achieve her goals and purpose.
Credo Kommunity is a non profit community on steemit. Its a group of people with an agenda to promote steemit to both potential steemians and investors in every city all over the world. Bringing these investors and steemians into one platform, promote and rewarding quality and original content of our member.
The CREDO KOMMUNITY also is aimed at promoting steemit, registering newbies, guiding and supporting them to ensure they remain active on steemit blockchain until their feet are planted.
These goals amongst others are already being achieved.
---
Today, 14 February, 2018 being the Saint Valentine's day; a day for everyone to show love to one another, the Credo Kommunity got a feel of this LOVE.
She got her FIRST DELEGATIONS from @samiwhyte as his first SP contribution for the progress of the community.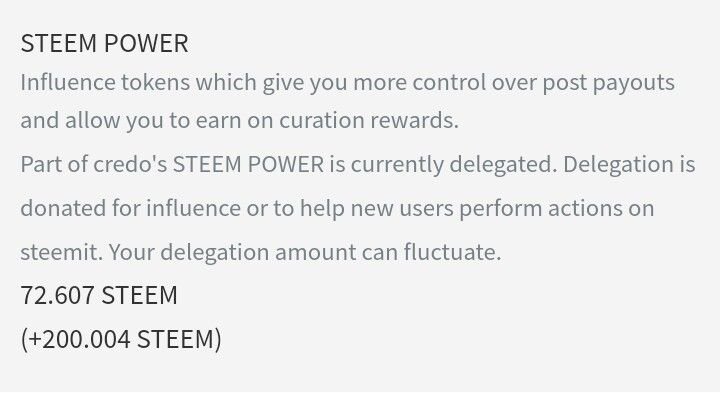 @samiwhyte in his post, Valentine Special; Let the Love Go Round; Give Some Upvotes, Giveaway, Delegate Some SP Or Drop Some Comment To Minnows stated that he was gonna get out 200 SP as Delegation, but never mentioned a name. This was the decision he made after he got a freewill Delegations of 1000 SP from @fulltimegeek.
In his own words, he said;
I can give more today because I received a freewill delegation from a generous and loving steemian @fulltimegeek.
---
Appreciation
Thank you @fulltimegeek for delegating 1000 SP to @samiwhyte; you inspired him to do same to the #credo Kommunity. We need more people like you on the Steemit Blockchain.
---
Support
To contribute to the JOY of all Credo Members, please send you support; in terms of Loans or Delegations and Visit the #credo tag to see how the community do. These goals of the community are closer to been achieved with your supports.
We are open to observations and correction.
---
We won't forget to appreciate the assistance of @starkerz @hr1 @abh12345 @gmuxx ( a witness that join the credo Community on discord to assist and promote) @steem-ambassador @anomadsoul; y'all are pillars!
---
---
As a community, these Support will be used to assist her members and original contents on the Steemit Blockchain. All earning gotten from this account is used to Power Up.
---
---
---
This update is brought to you by;
@njokuoluchukwu
The Community Moderator
Steemit-promoter!
---