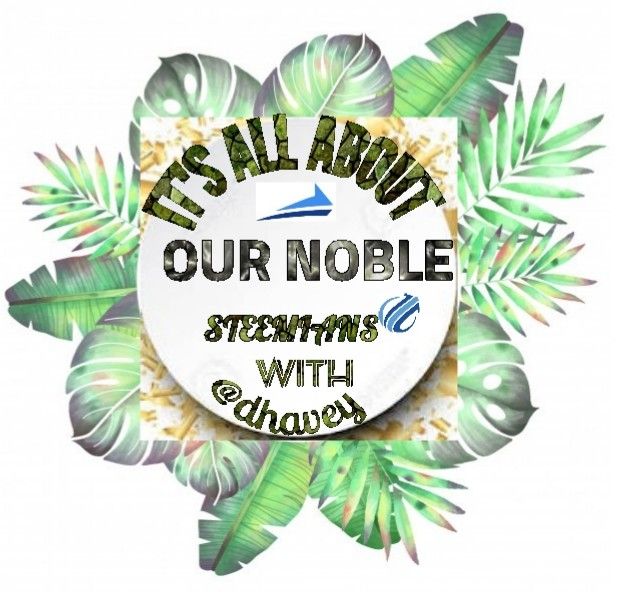 There are some steemains on this platform that deserve an accolade for the good work that they are doing on the steem platform. Such people I call them noble steemains because they have been supporting this platform in one way or the other.
Over the course of time, I will be introducing you to many of the noble steemains here in our community and trying to get to know each of them little better. I have taken this upon myself to shed more light on who this noble steemains are and what they are capable of doing.
Today I would like to introduce you another great man here on steemit. He is the one behind @therising, one of the best bot here on steemit.
---
Join me as I welcome @therising to the show....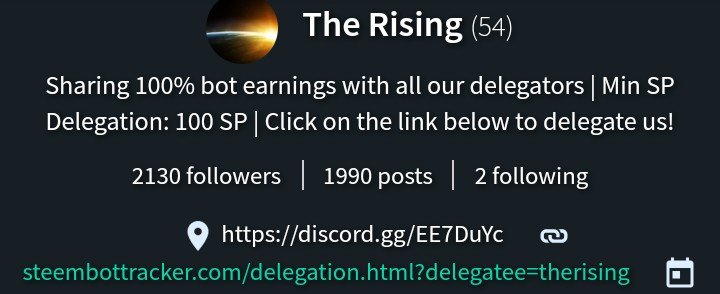 Yeah! Welcome to it's all about our noble steemains with @dhavey It an honor conversing with you @therising
Can you tell our readers reading this how you first hear about steemit and what motivated you to join?
I came across steemit when I was reading a detailed article about the DPoS algorithm and I was just curious to experiment with the algorithm's working as a social media blockchain platform. That marks my entry to Steemit.
As a steemain what is the biggest challenge you have ever faced since you joined steemit?
When I started diving further on steemit, I saw great potential in the platform but the biggest challenge was to highlight truly good content and to prevent majority of shit posts plaguing the platform which brings no added value to the community.
If you ask some steemains they will tell you that they are not steeming for rewards and all that they need is just relationship with other steemains, now if rewards are removed from steem, would you still blog on steem?
As they say,"Come for the rewards. Stay for the community". Rewards give you that motivation in the start that you can earn and blog at the same time. But after a while, if you really feel that connect with the community, then rewards doesn't matter.
Yeah, making friends and building relationships is good on this platform, can you tell us those steemains that as contributed and impacted your blogging experience since you joined steemit?
I didn't have much of a blogging experience since I was into coding from the start. But I still remember that first day when I started experimenting with the code. I needed some help with the public nodes and I had conversations with all the top contributers of steemit such as @reggaemuffin, @themarkymark, @yabapmatt, etc within an hour. And the way these guys interact and help the community is amazing.
Can you tell the community one thing that people will remember you for even if you quit steemit today?
I think that I have always been a giver in this community. Since the beginning, I always shared the maximum returns possible with all my delegators. I started giving 100% to the community at a time when everyone was taking atleast 5%-10% cut from their bot earnings. That's because the kind of feeling that you get when you make someone else happy is just incredible.
If you could give advice to newbies on how to be successful on this platform, what would it be?
Just be yourself. Write some really good content which provides value to the community and be persistent and patient. Then, no one can stop you from achieving your dreams.
What is your take on using Bot to support post.?
My views would obviously be biased on this one. I believe that every bot has a responsibility to promote good and quality content. As there are limited options for any bot owner for validating good quality posts, I would advise my fellow steemians to create quality content and share their useful experiences and wisdom to the community instead of writing random stuff.
Recently, this platform isteemd.com has started comparing the earnings of all the bots which clearly showed your bot has been giving one of the best returns consistently. How do you manage giving such returns consistently?
It's really simple. When you don't take a cut, you can manage giving the best returns and we are giving the maximum possible returns since the beginning. It's just that much more people are realizing it now because this isteemd platform showed it along with different comparison parameters amongst the bots. We are definitely thankful to them.
What is your take on all this airdrop happening around?
Currently, Airdrop has become a tool to raise valuations for any upcoming token. As long as hodlers are benefited, it will continue to be the industry practice.
What do you think is the future of cryptocurrency?
More than cryptocurrency, I think the future of blockchain is very exciting. It has so much to offer to the world and right now we are just scratching the surface.
If you are privilege to talk to @ned on one thing, what would it be?
It would really be an honor to talk to @ned or @dan. If that's the case, I would discuss the ways in which we could expedite the process of integrating the blockchain technology to our mainstream economy such that our society no longer depends so much on centralization and moves towards decentralization.
If there was one thing you could do or suggest to make steemit more interesting and attractive to users, what would that be?
Lower the learning curve. That's the most important thing I believe. Right now, it is very difficult for an average Joe to understand all the different jargons and functioning of steemit. Once this is lowered, steemit would definitely be an instant hit.
If there was a worldwide internet and cellular blackout for a week, what would you do for those 7 days?
I would be playing on my Xbox 24x7. That's for sure. I'm a crazy gamer.
It's an great honor conversing with you @therising Thanks for coming for the show. Have a wonderful day.
---
If you are interested in learning more about
@therising
and his work take a look at these links, below:
Steemit Blog: https://steemit.com/@therising


Thanks for reading. Till next time
You can check out my previous interview here:@pollux.one @uwelang @prettyjules158 @v4vapid @papa-pepper @dunsky @theaustrianguy


Help a soul today so that the world will be a better place for you and for me.
If you appreciate and value what I do, please consider supporting me by Upvoting, Sharing and Reblogging and kindly follow for more content to come !
---
---
I remain my humble self
@dhavey
---
---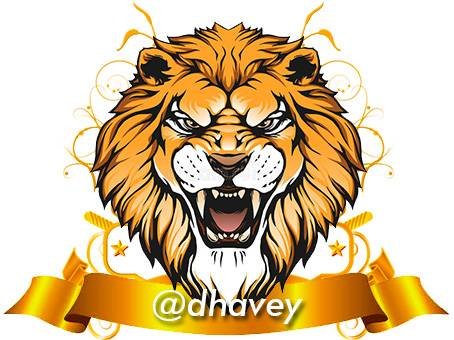 Thanks to @official-hord for the badge

---