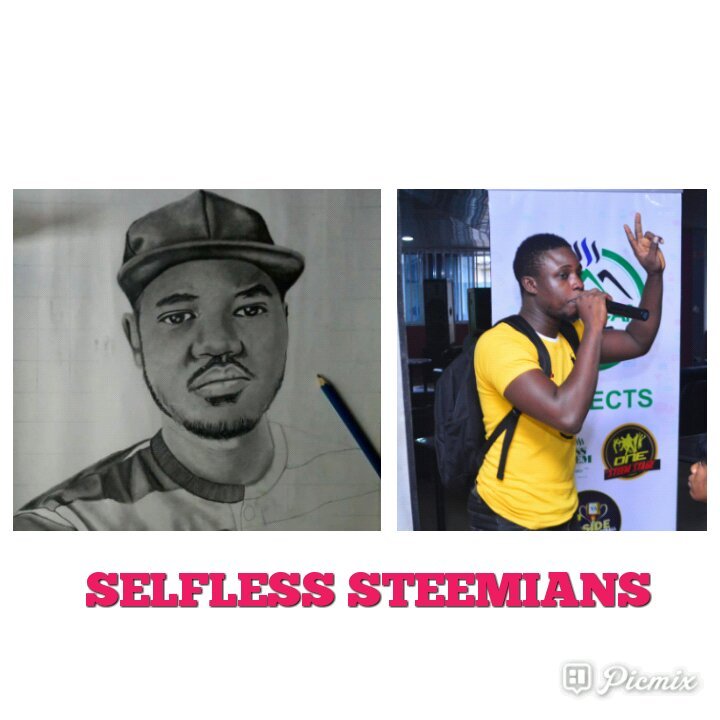 A country known as Nigeria in the continent of Africa has been looked down in time past. People wondered "Would anything good ever come out from this country?" I dare come to counter that mindset because this two Steemians have shown that this country and continent can produce selfless individuals.
With that said, @steemcamp an initiative by @michaelcj kicked off with the first ever offline competition on Steemit. The aim of the competition was just more than looking for talents and skills who would be rewarded for their creativity in dance, songs, rap, act, spoken word, modelling or pageantry, he was looking at the bigger picture of decentralizing the society with the good news of the Steem blockchain. So with that in mind, he went ahead to kick-start the "Miss Steem Nigeria" (MSN) and the "One Steem Stage"(OSS), all under the canopy of @steemcamp.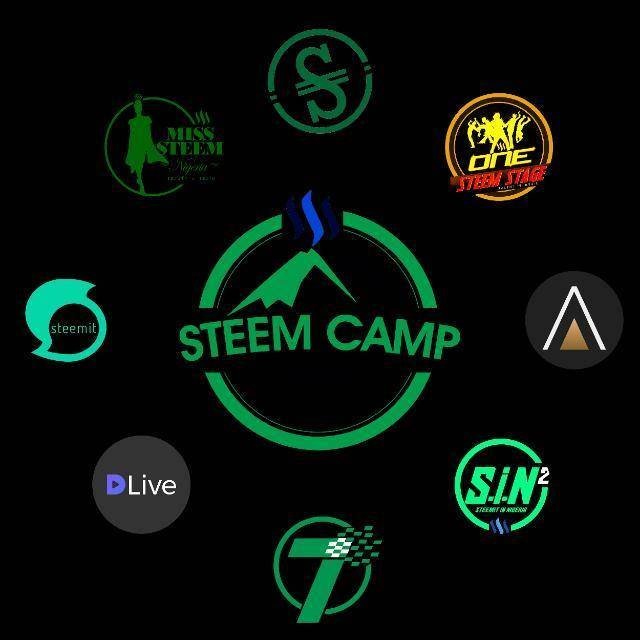 I was a contestant in the competition and all I'm saying isn't too much to say because I was there live and I saw everything that happened. Because of his passion for the Steem blockchain to be known all over, he organized a Steem Blockchain Conference during our days in camp where notable Steemians were all present to teach all of us that were all present. Before now though, most contestants already registered on Steemit but because there was no Steem to help opening an instant account for them at the time from @steemcamp because alot has gone out of them. So we had to compile the names of those who were finding it difficult to get their accounts approved and we were able to get about 23 emails copied down.
THE MIRACLE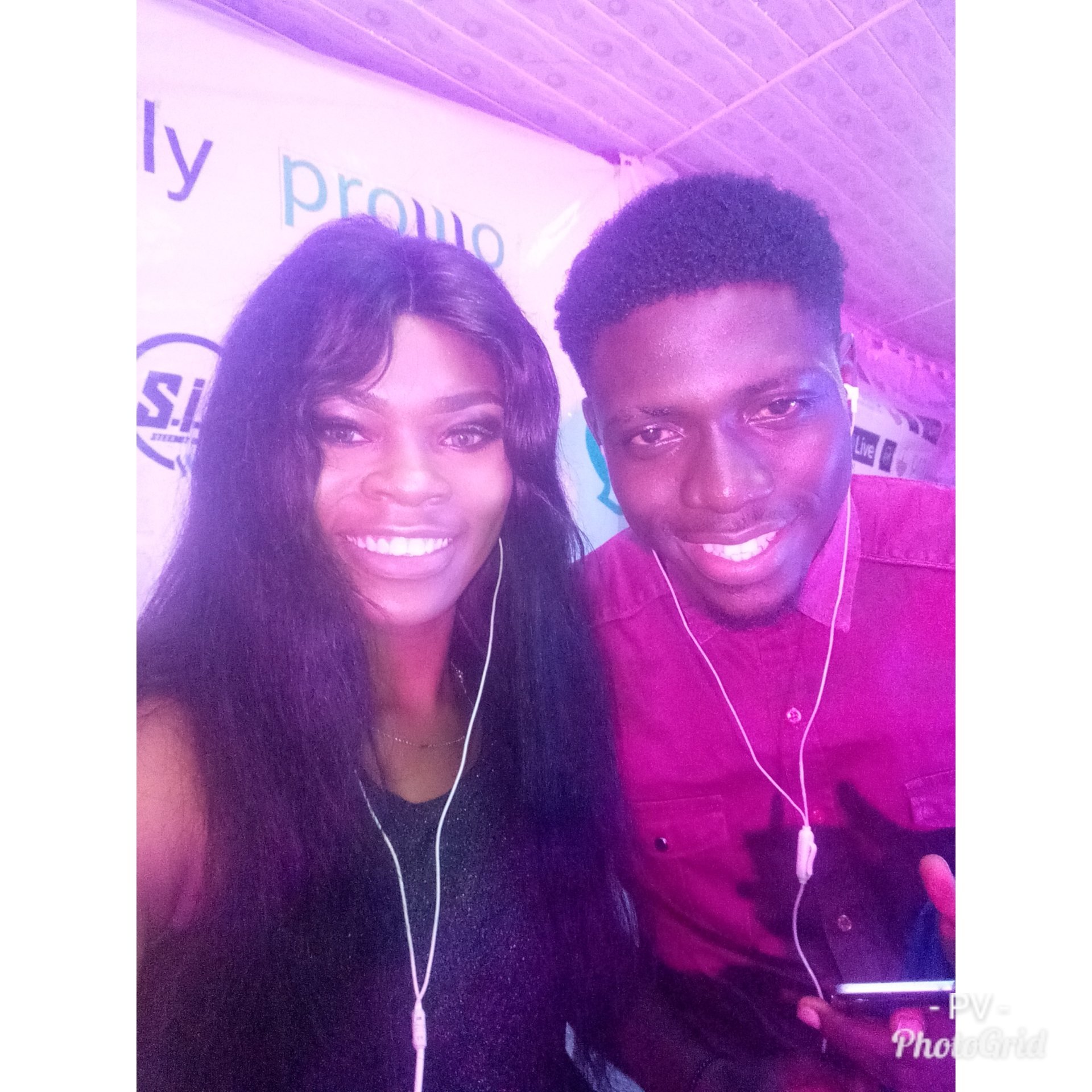 (We were asked to take pictures in the course of the show)
I was invited to the steemgigs show which holds every Saturday by @princessvanessa and there I learnt so many things. This particular show held on the 7th of July, (Saturday). I've been in that particular server but I never attended the show, I never knew what I had been missing until that day. So in the course of the show, "the after party" to be precise, @princessvanessa sang a beautiful song which she did so well, then I indicated I also would love to sing as well and I was the given the platform which I did so well too; #lol! In the course of the show, myself and @princessvanessa talked about @steemcamp and what they were doing in helping the youths in the country and also preaching the Steemit good news and @surpassinggoogle picked interest and asked us further questions which we answered. We then told him about the the difficulties of the contestants who were finding it difficult to get their Steem account. Out of his passion for Steemit, he then asked us to send him all the emails of those finding it difficult to get their account approved so he could open an instant account for them. With excitement in our heart, we then went ahead to compile all the emails and we were able to get 23 emails. This took me about a week to do.
Then I started looking forward to the next Steemgigs show on discord which I eventually attended. It held on the 14th of this month (last week Saturday).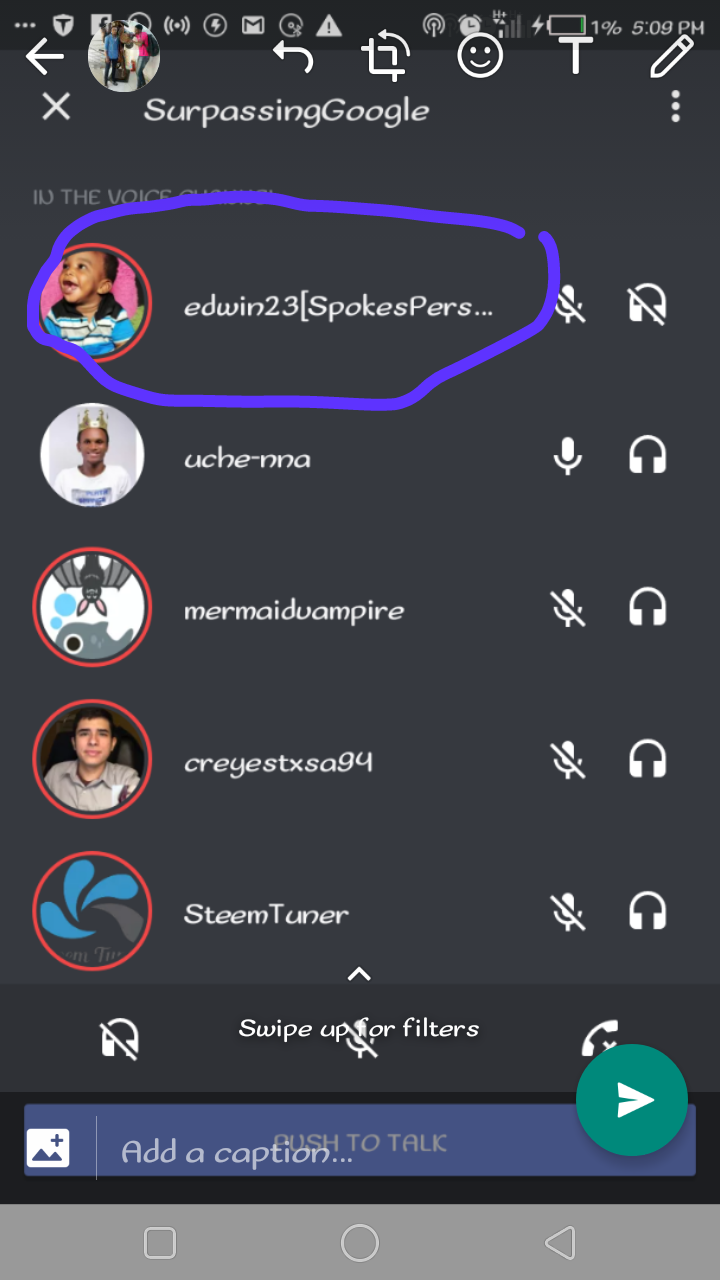 I even had to sleep in another environment as where I was staying was having network challenges. I couldn't stand the thought of missing the show so I didn't mind what it would cost me to change environment for the show not withstanding the dangers I had to go through. This time again, I and @princessvanessa were together during the show, (by the way, she's simply amazing)! The show started and everyone was excited. I wouldn't want to go into the details of the show as that's not the purpose of this post. But while @surpassinggoogle started speaking, he then asked for us to speak and I reminded him about the emails from @steemcamp which he asked for. I then told him that the emails were ready and he asked me to send it to him via Facebook which I did immediately and not just that I also sent him a DM via discord. This was the screenshot!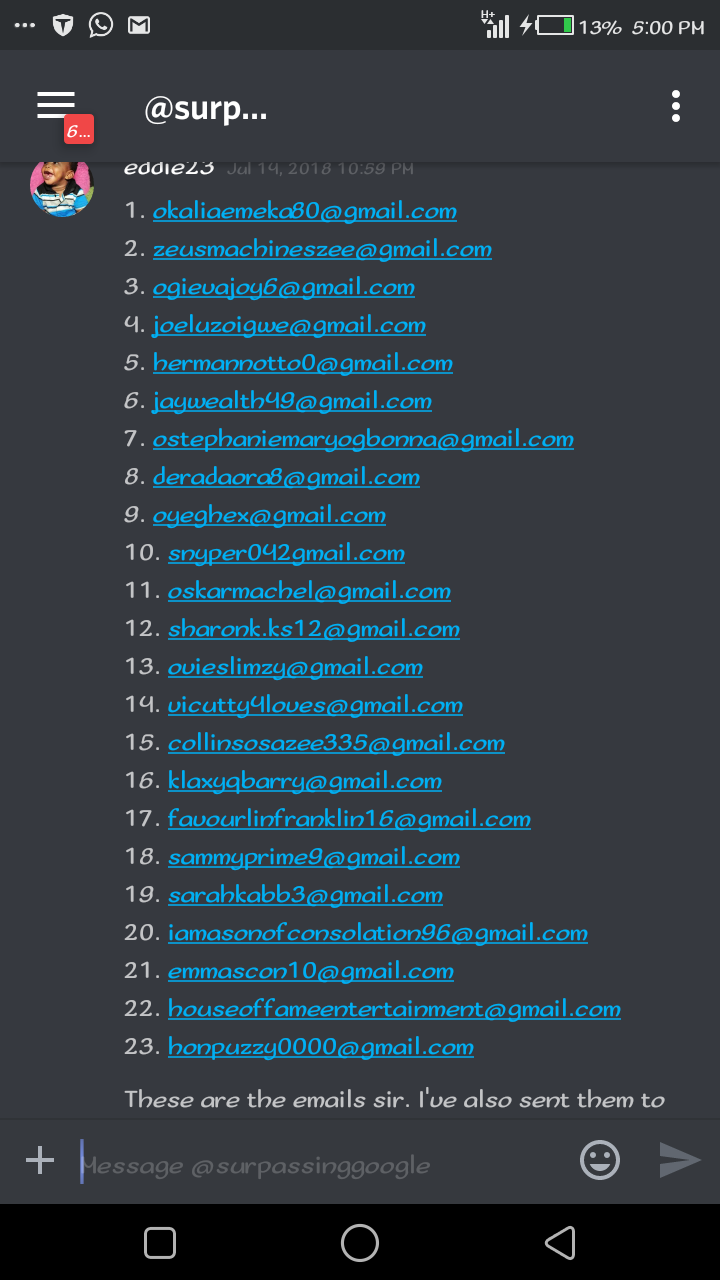 We had so fun during the show that we didn't want it to end. That was also my first time to hear @surpassinggoogle speak. His voice was cool and lovely. He spoke so well. He was so inspirational and I felt like #OMG!
@surpassinggoogle I 😍 Love You Personally
Those of them that submitted their emails were told by me that they were going to get their accounts in 2-3 days time but I wasn't so sure it was going to be so. I was only guessing and hoping they would get it then because I know that @surpassinggoogle is always busy. But to my greatest surprise, I saw a direct message from him via discord telling me that he had opened the accounts.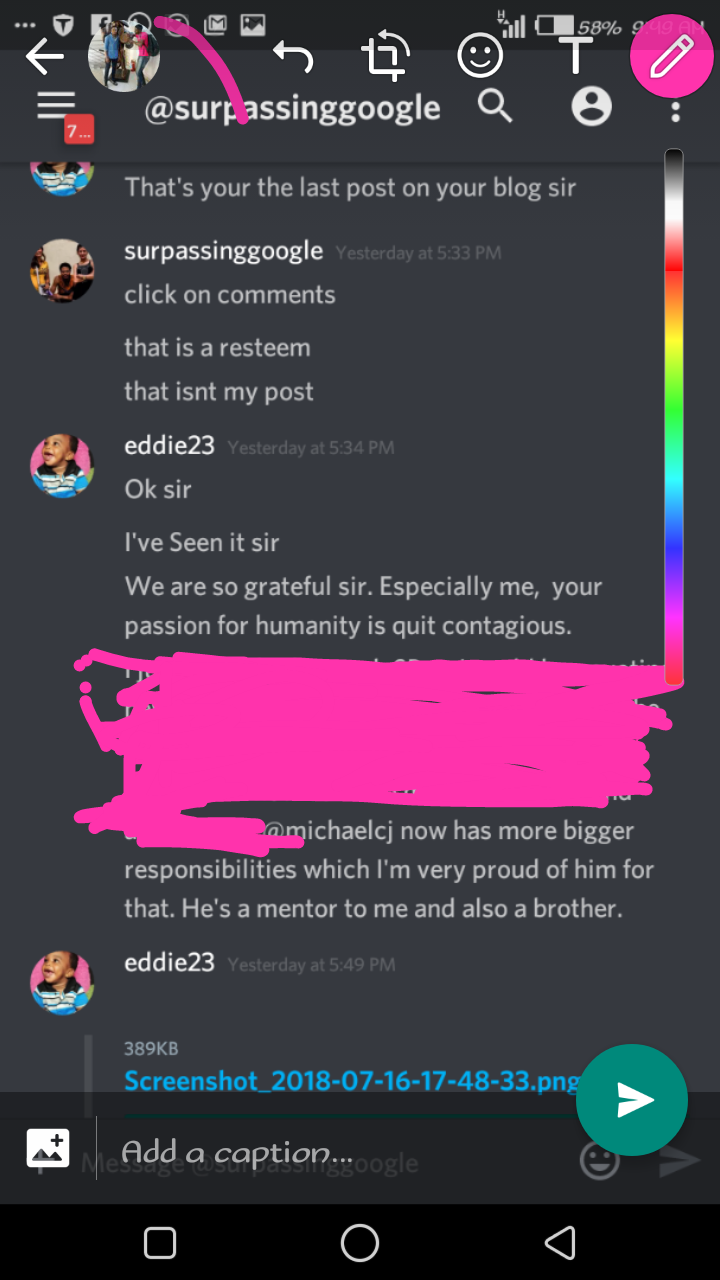 I was shocked and inspired at the same time as to how he could leave his busy schedules to attend to opening the accounts within a very short period. That showed me what a Passionate Person can do for what he's passionate about.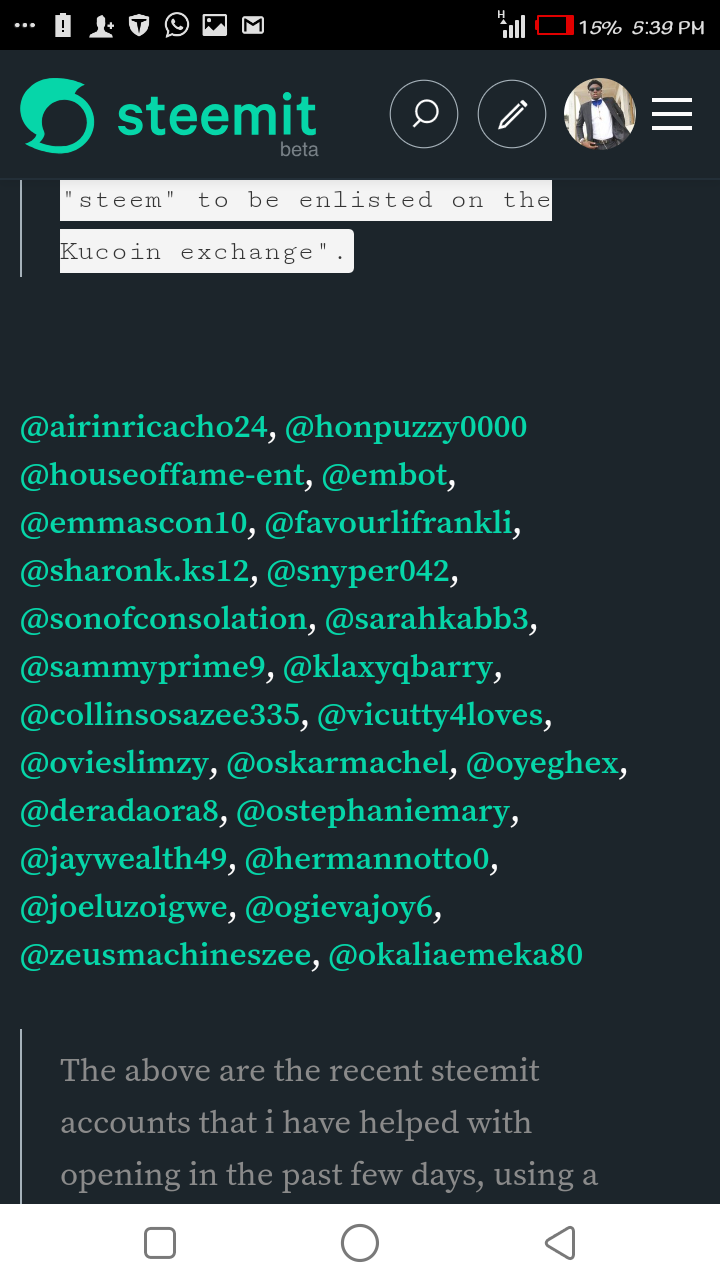 (This screenshot was gotten from his post)
@surpassinggoogle, I might not be a good painter to paint you a picture in appreciation or a good song writer to compose a song for you or a good rapper to do a rap and dedicate it to you; but what I can do best is what I'm doing now which is to WRITE. so I'm writing to say;
THANK YOU VERY MUCH FOR GOING OUT OF YOUR COMFORT ZONE JUST TO MAKE OTHERS COMFORTABLE.
YOU ARE AN INSPIRATION TO SO MANY.
YOU ARE A LIGHT THAT SHINES IN THE PATH OF MANY.
YOU ARE A ROYAL DIADEM TO THE BLOCKCHAIN AND HUMANITY AT LARGE.
I AM PROUD TO BE A NIGERIAN BECAUSE OF YOU.
MEN GIVES AWARDS BUT ONLY GOD REWARDS.
MAY GOD REWARD AND STRENGTHEN YOU.
Lastly I say again, Thanks to you sir
PLEASE NOTE; All The 📧 Emails were Gotten as a Result of the Competition organized by @Steemcamp!
Thank you all for reading, kindly ☑ Upvote, Drop your Comments and Resteem
From your Blockchain Spoken Word Preacher🎤🎤 @eddie23👏👌👌