I am excited and look forward to attending the London Cryptocurrency Show on 14th April 2018.
Okay yes, I am excited and it feels good to be invited to be a part of the London Cryptocurrency Show in London and also to be asked to speak to an audience of over 100 amazing individuals and masters in their various fields. I am going to be telling them about STACH and how I am using it to impact the offline. My slide is ready and I am still working on it to make sure I get right.
Is my dream of speaking at the O2 coming to pass? I mean it is in London you know!
---
This little town boy goes to London on a speaking engagement.
I am a little town boy living a fantasy and having fun as the steps are taken and now I am heading to London to Speak to people about a crazy idea I had and boldly started all thanks to the Steem Blockchain. Loving a fantasy based on the Steem Blockchain, doesn't sound bad you know.
We started from speaking to people about Steemit by the roadsides to boarding jets to speak to crowds home and now.., abroad.
Truth.- Before Steemit, I had never had to really get into myself and be able to talk to people truthfully about what will make them get better. I am an introvert by nature who has found his voice.
The Speakers
I will be sharing that honorable stage with amazing individuals like Matt @Starkerz, (my friend and promo-steem partner), @StephenKendall, @Allaysyummyfood, @Anarcotech, Michael Hudson CEO of Bitstocks, Alpesh Patel and so much more that cannot be mentioned here. Head over to The LCCS Website to read more and register.
The Steem Stand.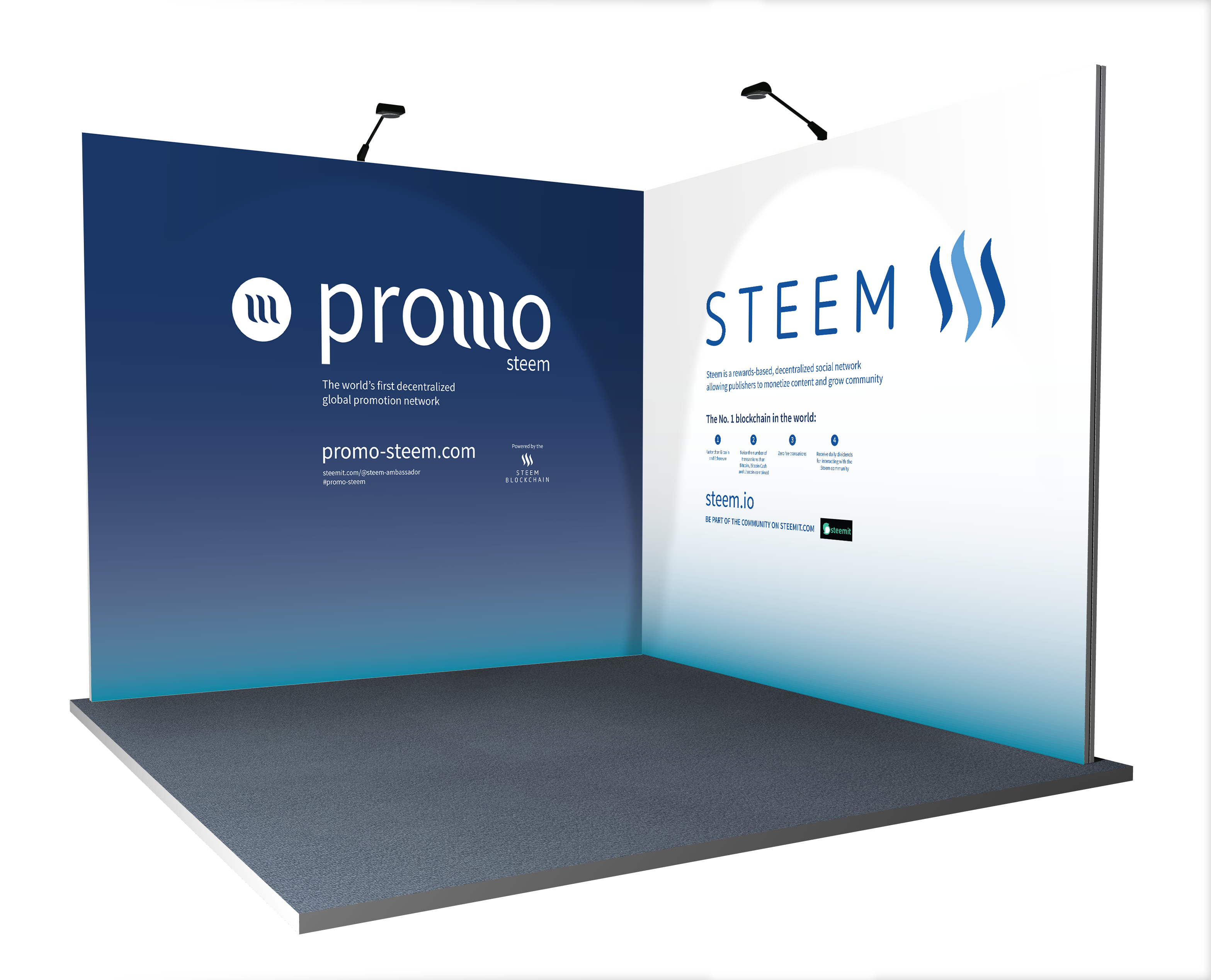 The Steem stand looks really lovely and I am very sure we will get value for the stand. Looking forward to getting into the stand physically come April 14th. I have been following the work of the team and I cannot be more pleased to be working with them on promoting the Steem Blockchain.
Benefits of the LCCS and what Steem stands to gain.
This event will bring about increased adoption of users from the financial capital of the world. New users means the introduction of investors who in turn will drive the price of Steem positively.
The more demand for STEEM there is, (and where demand is high), the higher the price of STEEM.
You will agree that bringing investors on the Steem Blockchain, will introduce new money and investment opportunities into the platform, making this event just the right fit and what the Steem Blockchain needs at this moment.
Book your Tickets
BOOK YOUR TICKET FOR LCCS
When booking, use the "Promo-Steem" code to get a discount. You wouldn't want to miss this all important event that will discuss in depth, the Cryptocurrency revolution as it is sweeping our world.
Am I ready?
I am ready and have gone on to make arrangements for the trip which to me is an opportunity of a lifetime and I wouldn't want to miss it for anything. April 14th is almost upon us and the #Promo-Steem team are working round the clock to deliver a project that will change the way the Blockchain is seen and interacted with.
London is the biggest financial center of the world, and we will be promoting STEEM at the one of the biggest cryptocurrency events happening there!
VISA, TICKETS and ACCOMODATION.- Awaiting a return of my passport from the embassy and also gearing to get my tickets and every other stuffs I will be needing for the journey. Truth is, everything else is ready and I am just awaiting my passport from the embassy which will be anytime now.


I Feel Blessed!
---
I am thankful!
I am thankful to God almighty for guidance and strength.
To @Donkeypong, for being a very good judge of character and how he supported me from the beginning of my adventure on Steemit till date.
To Matt @Starkerz for being an awesome guy and enthusiastic promo-steem model.
To @Stephenkendall, @Anarcotech and the entire promo-steem crew for making Steem promotion rewarding and fun.
To the amazing team back at STACH who have continued to keep the offline decentralization dream alive, and to the Nigerian and African Steemit community for making the platform interesting and homely. The names are just so plenty.
---
From Nigeria to the World. Whooo!!!
---
Make the world a better place for someone today!