Let's get STEEM listed on Netcoins Vote again 3rd time.
Now Onli 4 days remaing ...
Simple steps who to vote
1/ Go to https://contest.gonetcoins.com/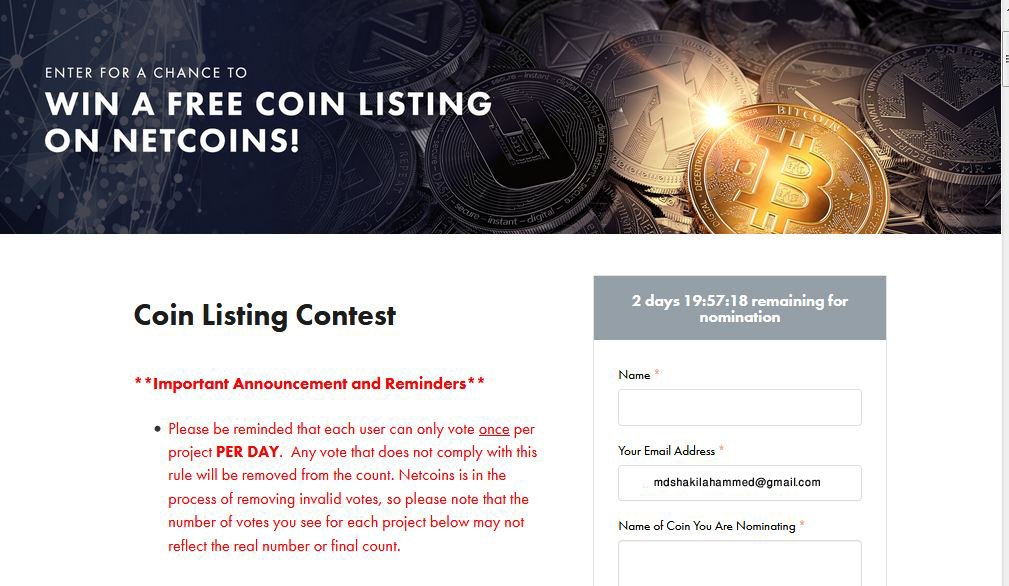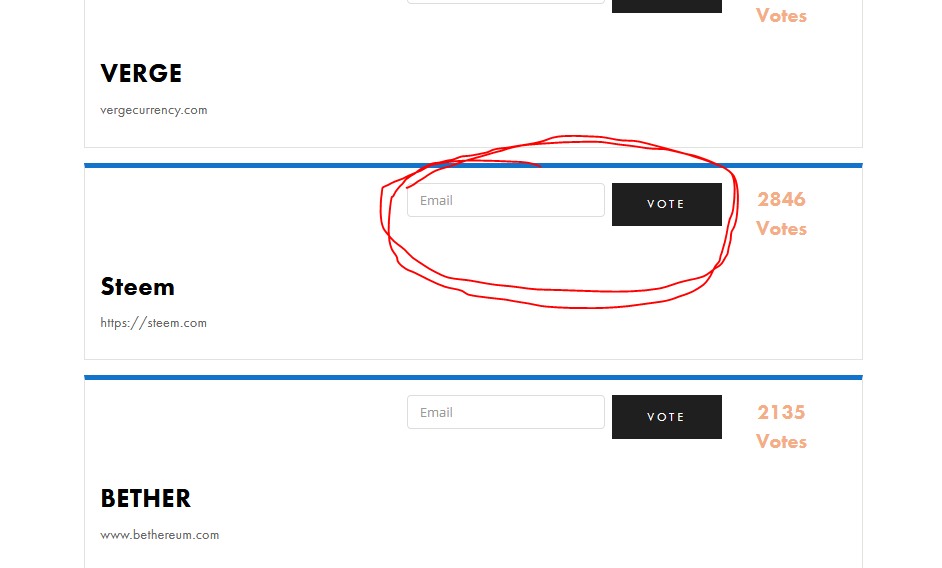 ENTER YOUR MAIL ADDRES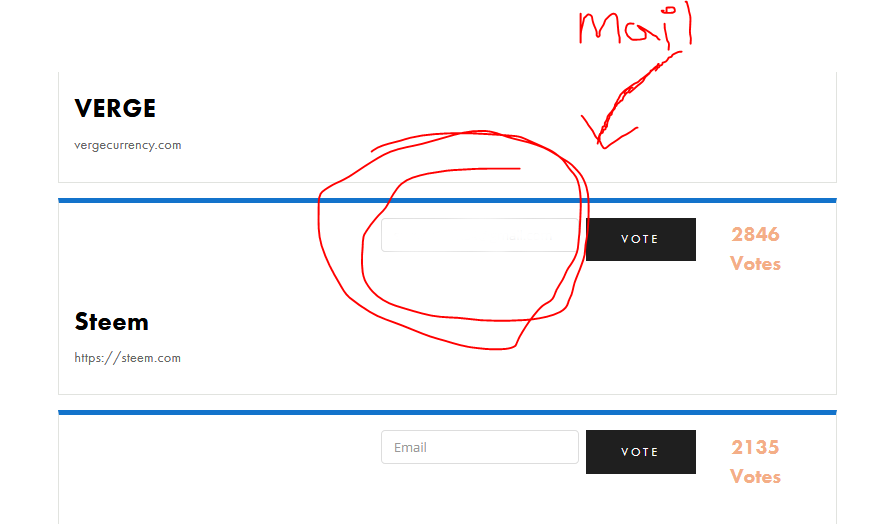 AND CONFAME......
Only voting is required, STEEM has already been nominated and remember to do this after every 24 hours as shown in my own vote above.
Bt you can vote by defrent emails by using privete browser .. as i am using 2 emails for voting.
Help STEEM Moon
Thanks for your time .