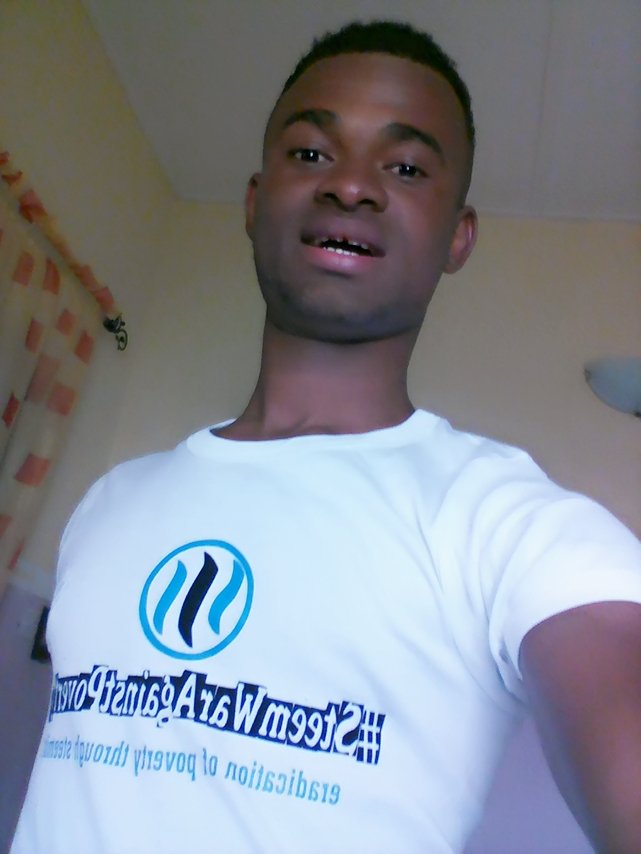 Am so so delighted to write this. I've spent over a month on steemit and I've had a fair share of the blockchains reward pool.
Steemit gave me a lifeline just when I was about committing suicide due to lack of funds that resulted in me dropping n out of school.
Steemit has empowered me in several ways like helping me pay my house rent and helping me empower others
Weeks ago I came up with the idea of getting more persons to join steemit through the #SteemWarAgainstPoverty campaign/project where their voices could be heard as well as offer them a chance to be financially free.
The idea was rough but due to the fact that I hate delays and words without actions, I dived into it. I wrote this budget to @jerrybanfield pleading for his support to enable me touch lives.
His reply made me sit back and think this idea through and came up with a better budget proposal
Today am delighted I've been able to put some funds together to start this journey of raising atleast 1000 new steemians every month.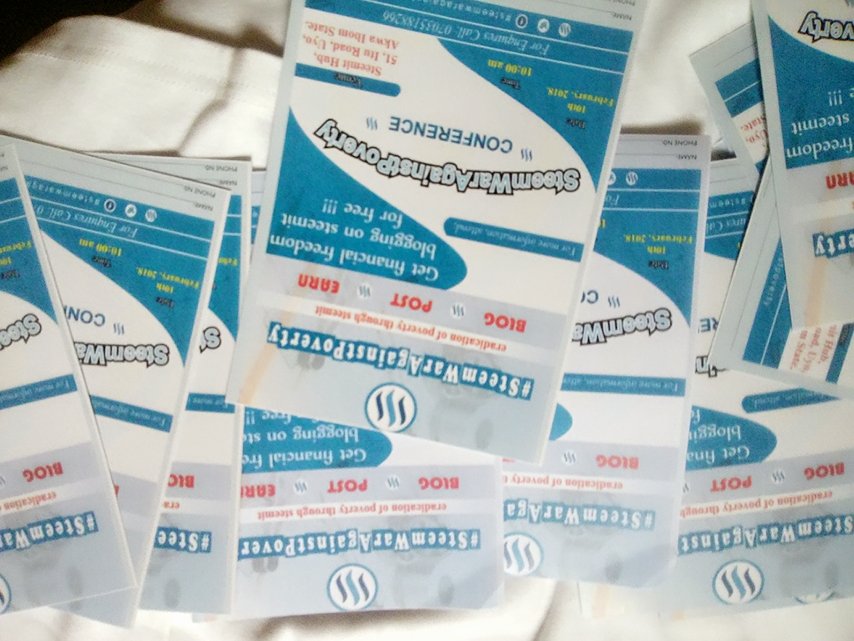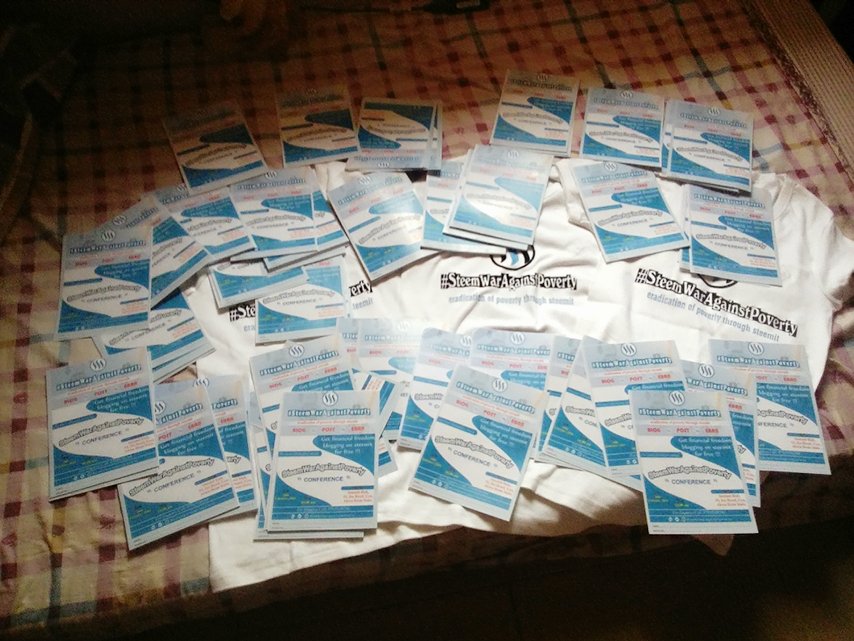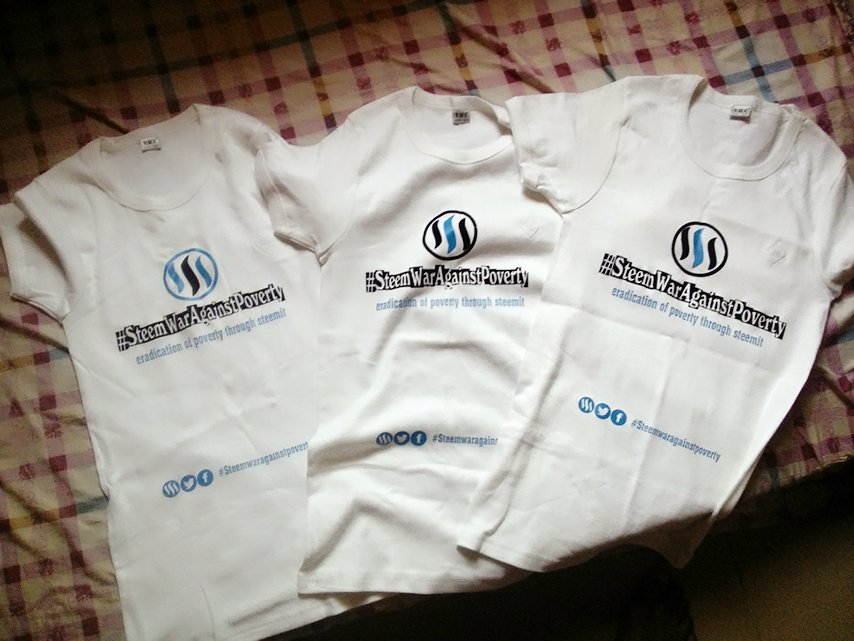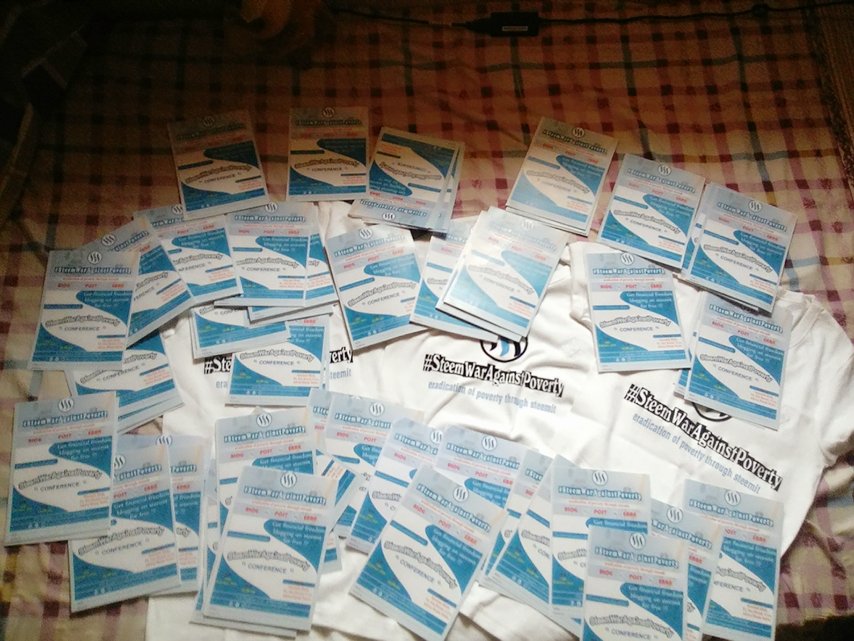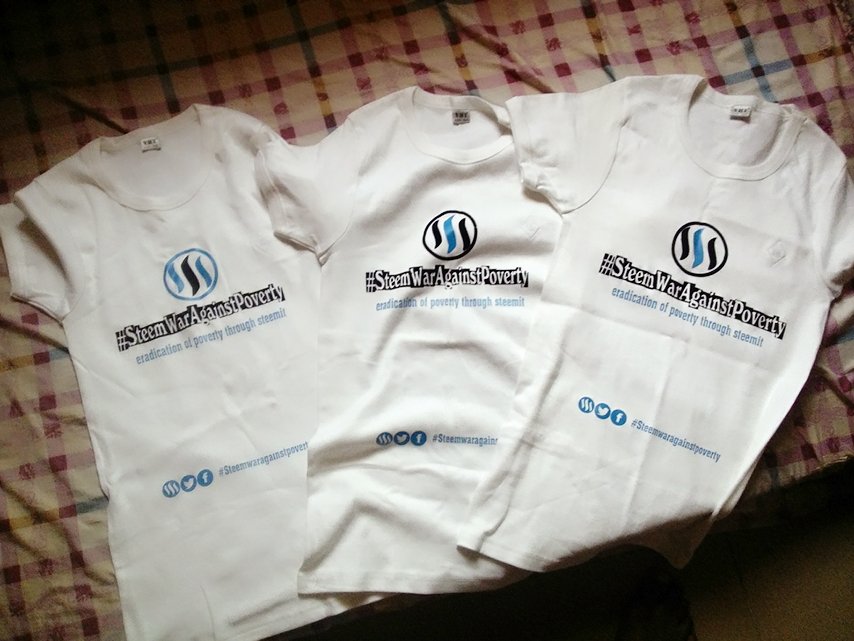 I intend to storm the streets of Uyo(the city I was when I heard about steemit) to tell everyone about this platform that could educate ,enlighten and offer them financial freedom.
SCHEDULE OF ACTIVITIES for UYO!!!
Street Viral campaign
Where I'll be disbursing 1000 handbills to passer bye and getting their details (Names and Phone Numbers) on Saturday 3rd February 2018, Time 10:00am GMT+1.
Bulk SMS
Sending them a bulk SMS in order to remind them of the conference coming up on 10th February 2018.
Steemit Conference
Hosting them on Saturday 10th February 2018 where they'll be tutored about steemit and empowered where necessary to blog and earn financial freedom on steemit.
This will be replicated in
Aba
Onitsha
Warri
Port Harcourt
Benin
Calabar
Lagos
Ibadan
And other cities in Nigeria with the sole aim of visiting other African and third world countries.
I'm so happy to kick start this project. I Waited so long for this time.
Big thanks to @vic-essien , @samstickkz and a host of others who is supporting this project.
Steemit could eradicate poverty in 2018.
I alone can't effect that.
You too can join me touch lives.
Have you ever recieved some level of financial freedom on steemit?
Do you belief the steem blockchain can wipe away poverty in the world?
Then join me as I wage a steem war against poverty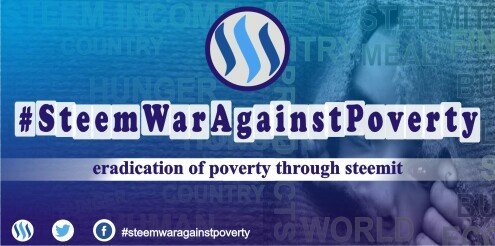 Join the tag "steemwaragainstpoverty"
Join our Discord Channel :