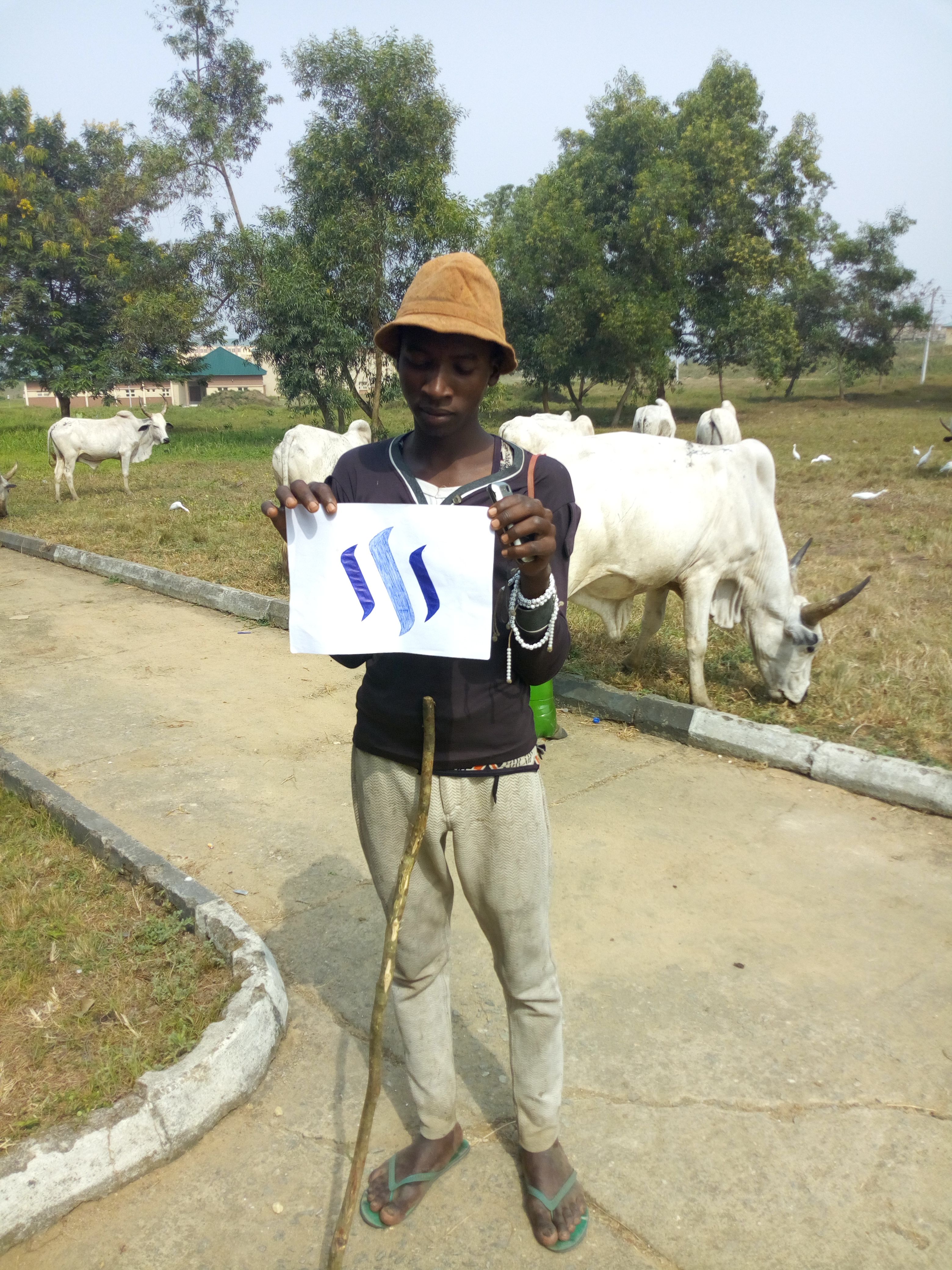 PROMO-STEEM
Promoting steemit have also been one of my major priorities ever since I joined the community, steemit community I will always tell people ,it's a life helping platform. It was great visiting some places today, on the journey of promo-steem campaign was when I came across this young 24 year old nomadic farmer with his cattle in university of UYO, Nigeria. !
[IMG_20180127_145702.jpg]
(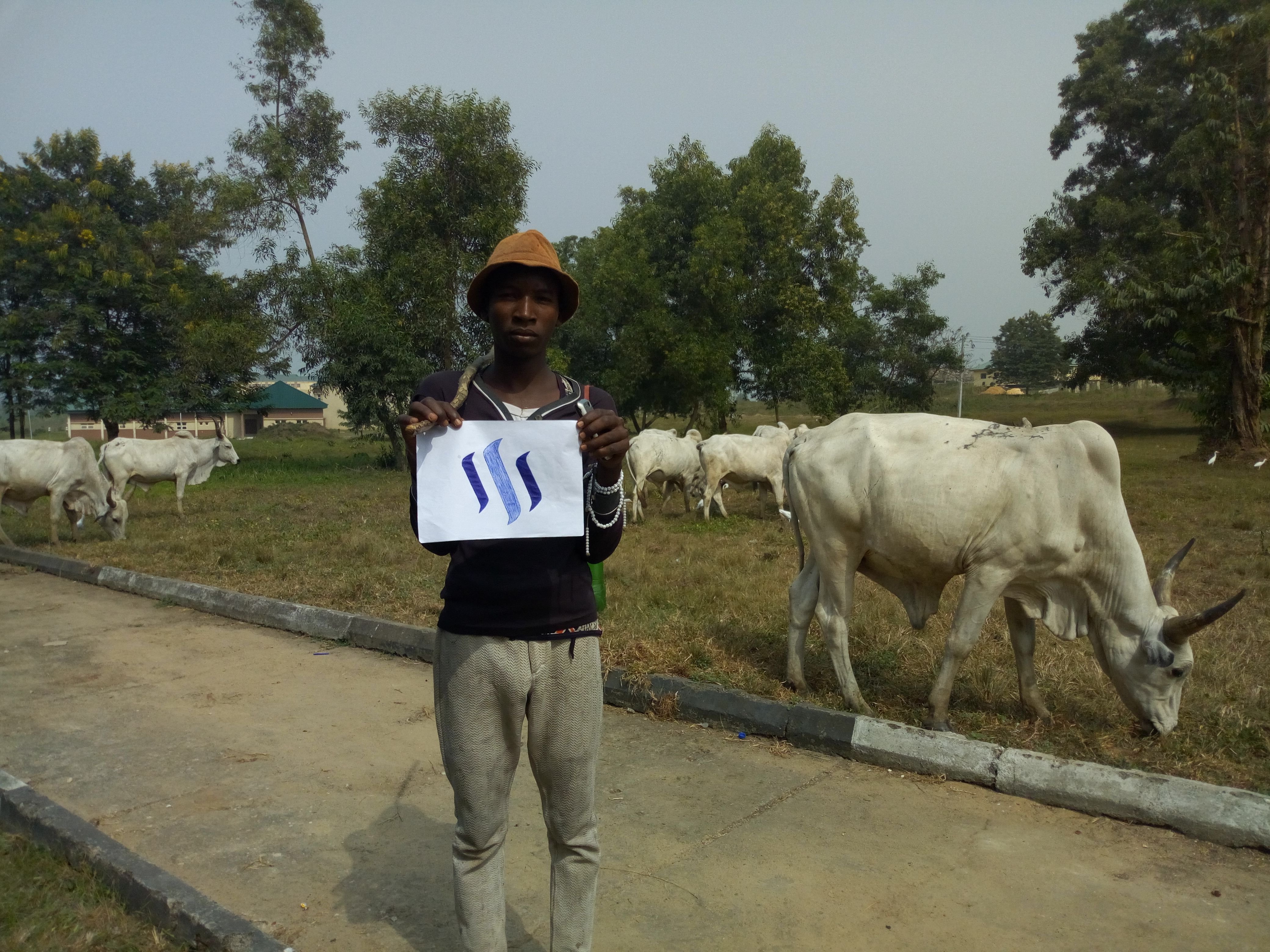 )
His name is abubaker as he told me and is from the Northern part of Nigeria.
I took my best time to introduce and explain every points in steemit to him, how steemit have improved the life of people and change the world at large. Abubaker was so much happy to know about steemit community and tried to know how he could follow up the vibe.
Personally I think the platform will improve the life of this young youth who is promising and able to participate in the campaign.
He thanked and appreciate me for my effort and time I took in explaining steemit to his best understanding. As you can see from the picture.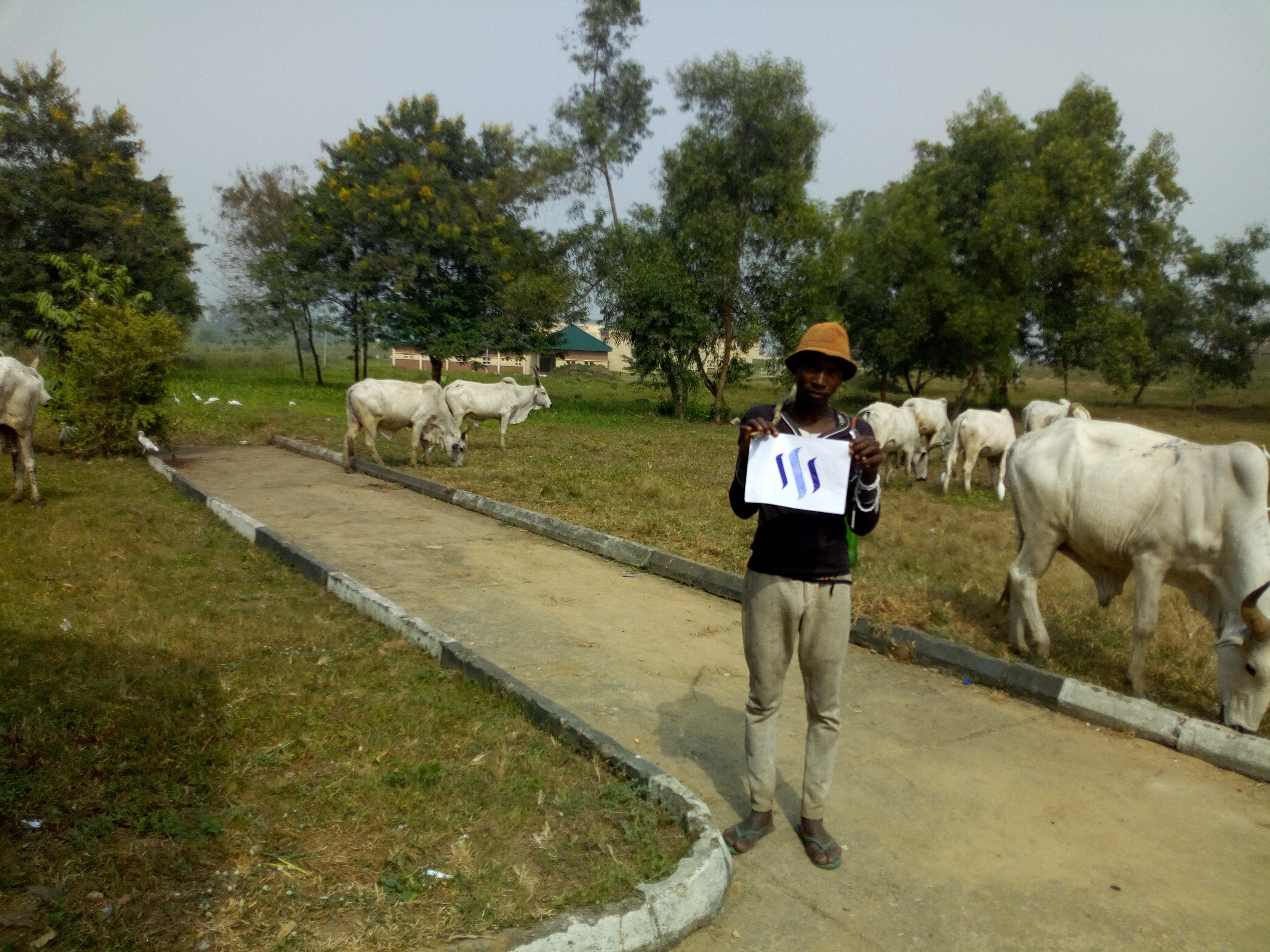 All thanks to you for your  encouragement 
       and advice with respect to this post,  I 
       promise to keep the campaign real. 
       YOUR UPVOTES AND RESTREEM  WILL
        BE MORE ENCOURAGING .