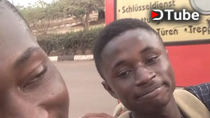 ---
Hello Steemians,
THIS IS MY FIRST STEEMIT MEET-UP, IT'S ONE OF A KIND.
Oh, how happy i was when i saw the flyer inviting everyone around ENUGU for the meetup.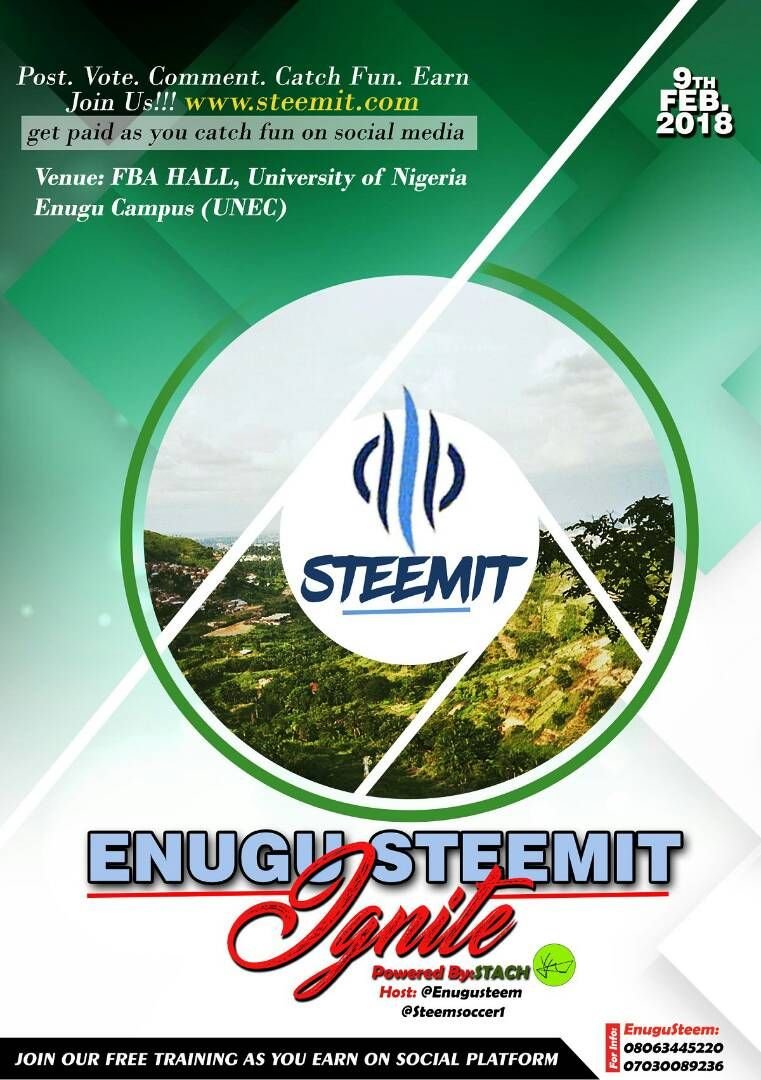 I made sure i planned my week so well so i won't miss the meetup and thankgod i didn't because i really gained a lot form the meetup.
Was so happy to meet other steemians it really revived the spirit of steemit in me.
I also brought my friend to the meetup,you can know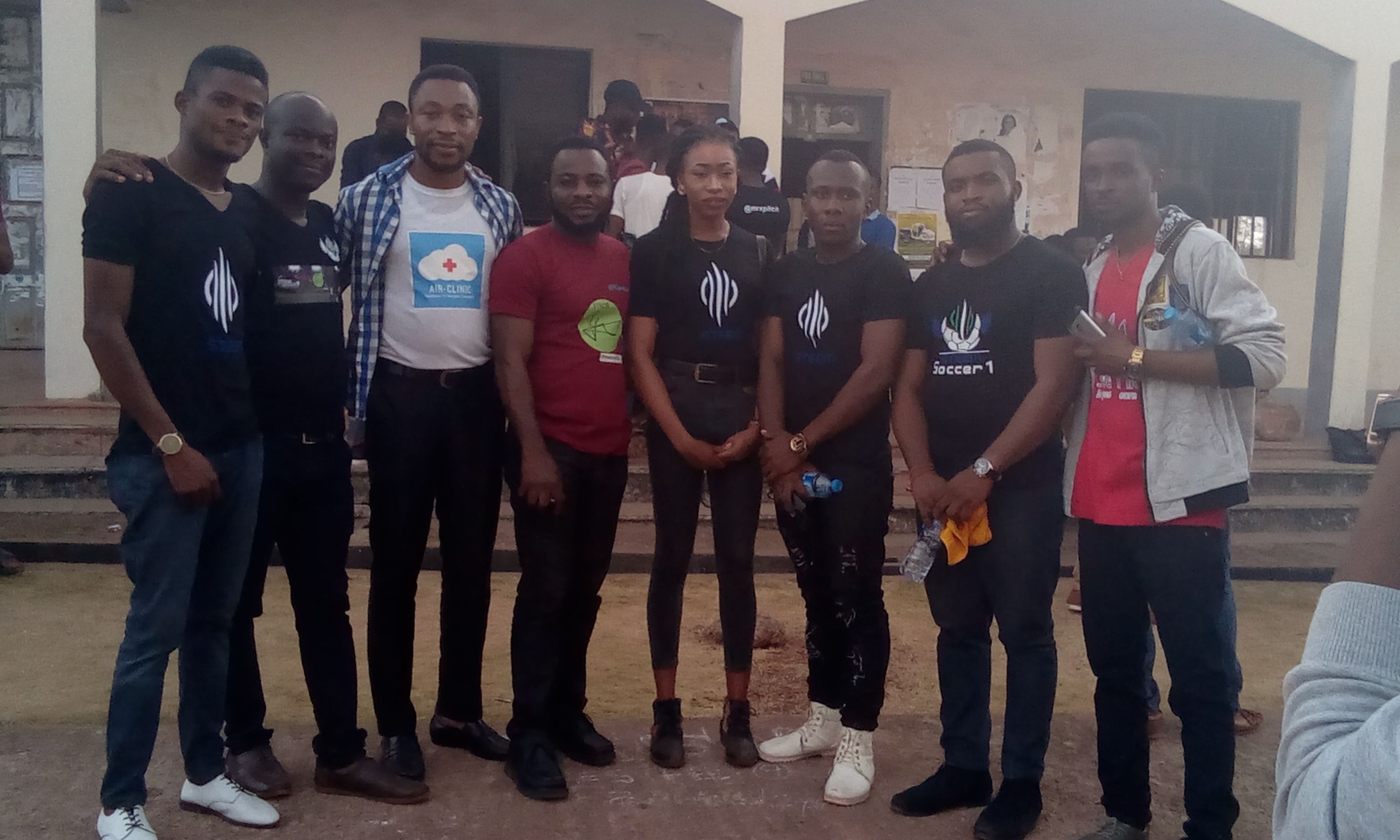 I learnt the benefits of investing in other cryptocurrencies from @samstickkz

I learnt the benefit of adding value to steemit society from our big boss @ejemai.

@gee1 showed us ways one could succeed on steemit platform.
@Ogochukwu We also got to know that steemit is the future of social media.
@tojukaka elaborated to the crowd about Blockchain technology.
@nairadaddy talked about bringing our everyday life into steemit, and also other different platforms connected to steemit one can use to bring his or her everyday life to steemit. Some of them are; DTube
Dlive, Zappl, Busy.Org, Steepshots, DMania etc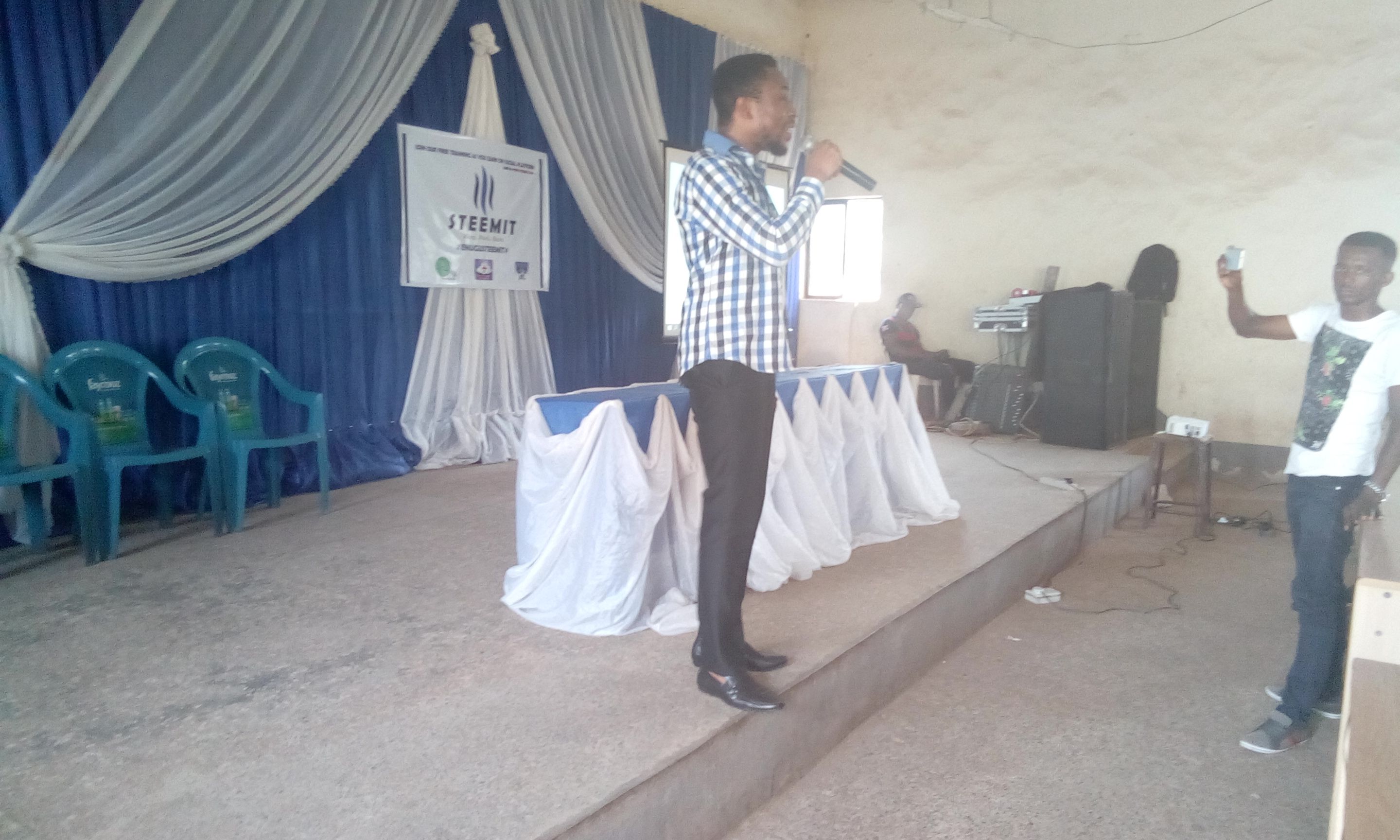 FEW THINGS YOU SHOULD KNOW ABOUT STEEMIT
Steemit is a platform for everybody both young and old but most especially for youths. Steemit is here to empower our youths who are struggling to survive because of lack of job, or insufficient payment.
Steemit only rewards you when you put in some values
It's totally free to join or sign up
Steemit is here to revive that dyingpassion you have in you when you bring in your daily life to steemit
LET'S TOGETHER MAKE STEEMIT A BETTER PLACE.
---
▶️ DTube
▶️ IPFS