Daily #Promo-Steem Curation Synopsis showcases the brilliant promo work done by Steemians to promote Steem Blockchain.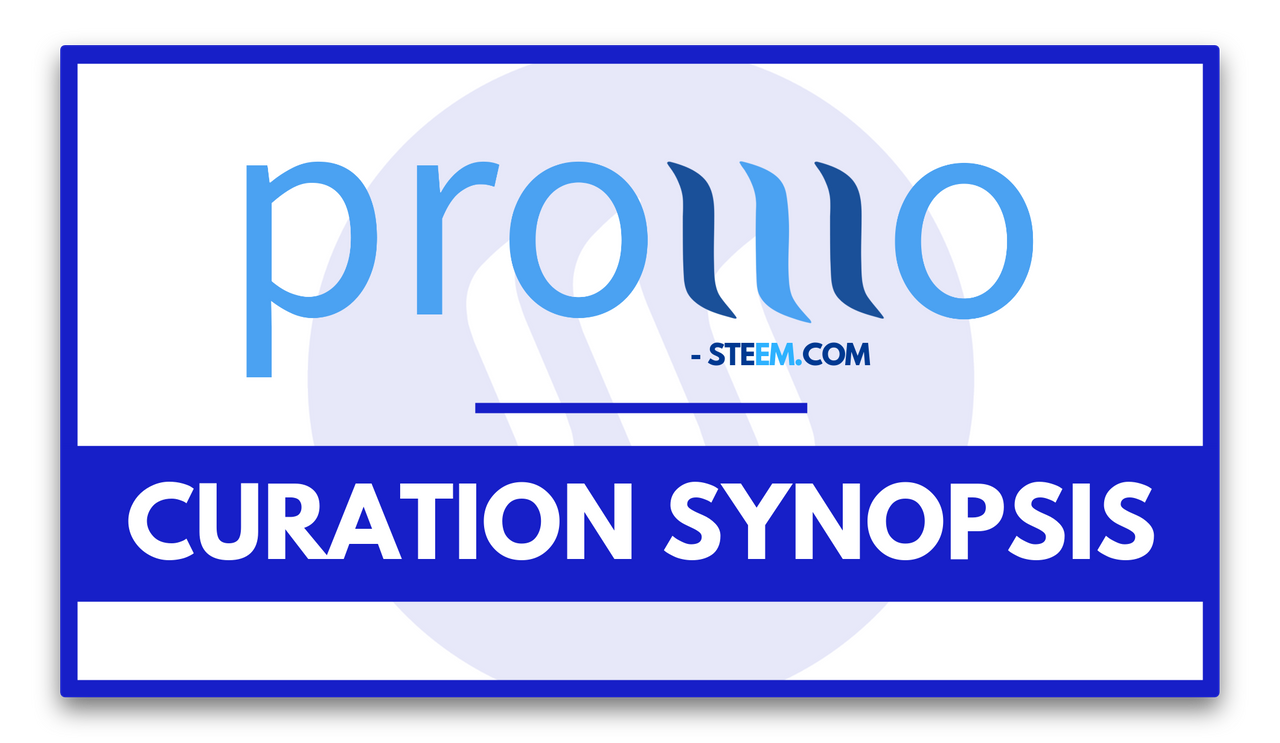 SYNOPSIS REPORT || 08-NOV-2019

Author:
@kingscrown
---
I like to check stats of Steemit from time to time and since we have SteemFest now in BKK it might be vital to do this one so people can use that and speak of it. Interesting to see that top8 right after very popular BAT (if you dont have this excellet browser - CLICK HERE to grab it] we have @steemmonsters Steem Monsters by @aggroed Try the game as you can see loads of people play it. Congrats to creators. I think the noticeable downtrend of use is because people delegated to some bots for them to upvote others and share profits yet those stated going all over platform flagging people.

Author:
@quochuy
---
Steem Fest 4 has started and you can follow the event live, check the links to other streams on their blog. I just got a Discord message from @ausbitbank telling me that my name was mentioned on the stage of Steem Fest 4 in Bangkok. It was @roadscape (nice to see your face man 😅)who was demoing Communities and mentioned my name as I did some contributions to the UI, one of which is bringing design changes to the Steemit Condenser app. I will say no more, you will discover it when Communities will be released to the public.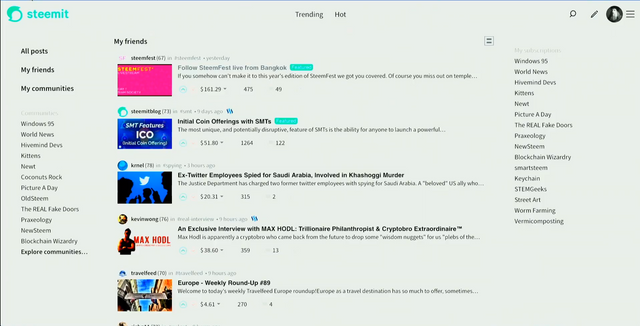 Author:
@midlet
---
If you haven't been watching the Steemfest live streams you should. Tons of great presentations that will get you pumped about what's coming down the pipe for Steem and some of our favorite apps/dapps. That's all good and I'm looking forward to seeing some of those things come to fruition, but the number one thing I wanted to get a sneak peek on was Communities, and I did, or we did, whatever. One of the biggest and arguably THE biggest problem with Steem is content discovery. I think this is the biggest problem when it comes to Steem as a content platform, maybe not as blockchain tech or as an investment overall, but regardless, it's a huge problem.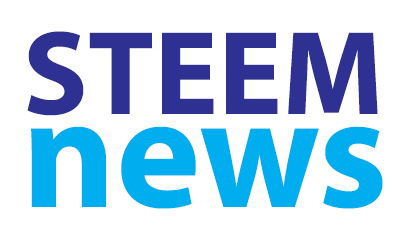 Author:
@pennsif
---
SteemFest 4 has completed day 1 - and the recordings are available online. The SteemFest Proof of Hug is going well, and the stories and drinks are flowing. And there is news and discussion about a major new release of SteemPeak, BUILD tokens, SPI, DBlog, SteemQuest, Splinterlands, and the 32nd Steem Munich meetup...

If you like the work of #promo-steem and want to support to help grow our steemit community, we have set up a great system leveraging the steem blockchain to support promoters, here are a few things you can do to support the voluntaryist promoters who are out there working hard to promote our wonderful steemit platform, which in turn, raises the the value of all of our STEEM and improves the quality of peoples lives immensely for doing valuable work: