#Promo-Steem - Helping to Support and Promote #Steem through Sponsorships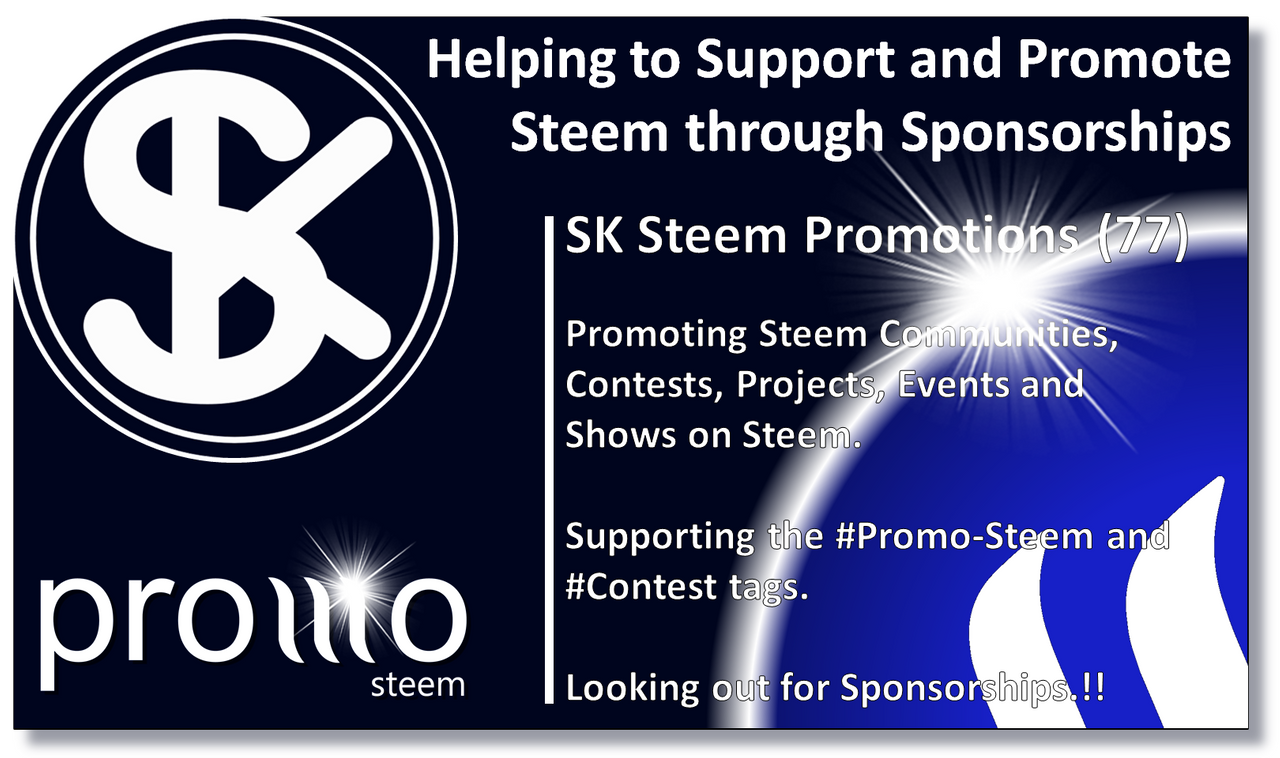 Promoting #Steem through Sponsorships
I am once again reaching out to all those on #Steem looking to help support and promote the #Steem Blockchain through Sponsorships.
If there is a particular: Account, User, Community, Contest, Project, Event or Show on #Steem that you would like to support, why not Sponsor them?
Helping to support those that align with the Core Activity of your Blog by offering much needed capital in the form of liquid #Steem to help develop and roll-out Promotional Initiatives to help promote #Steem and #Steemit is Win-Win-Win all-round.
As a Stakeholder in #Steem, Sponsors are effectively supporting their Investment through Sponsorships very similar to a Marketing Budget in the conventional Market outside of the #Steem Ecosystem.
With a Zero Budget for Marketing of #Steem it is up to each and everyone of us to support those that are bringing value to the #Steem Blockchain through Promotional Initiatives, as it is this hard work and dedication of those promoting #Steem and bringing value to the Ecosystem that should not be underestimated.
Looking forward to seeing more Users and Accounts offering Sponsorships in the future and supporting the Marketing and Promotion of this amazing Blockchain.
Thanks again for reading.
Stephen

#Promo-Steem - Helping to Support and Promote #Steem through Sponsorships