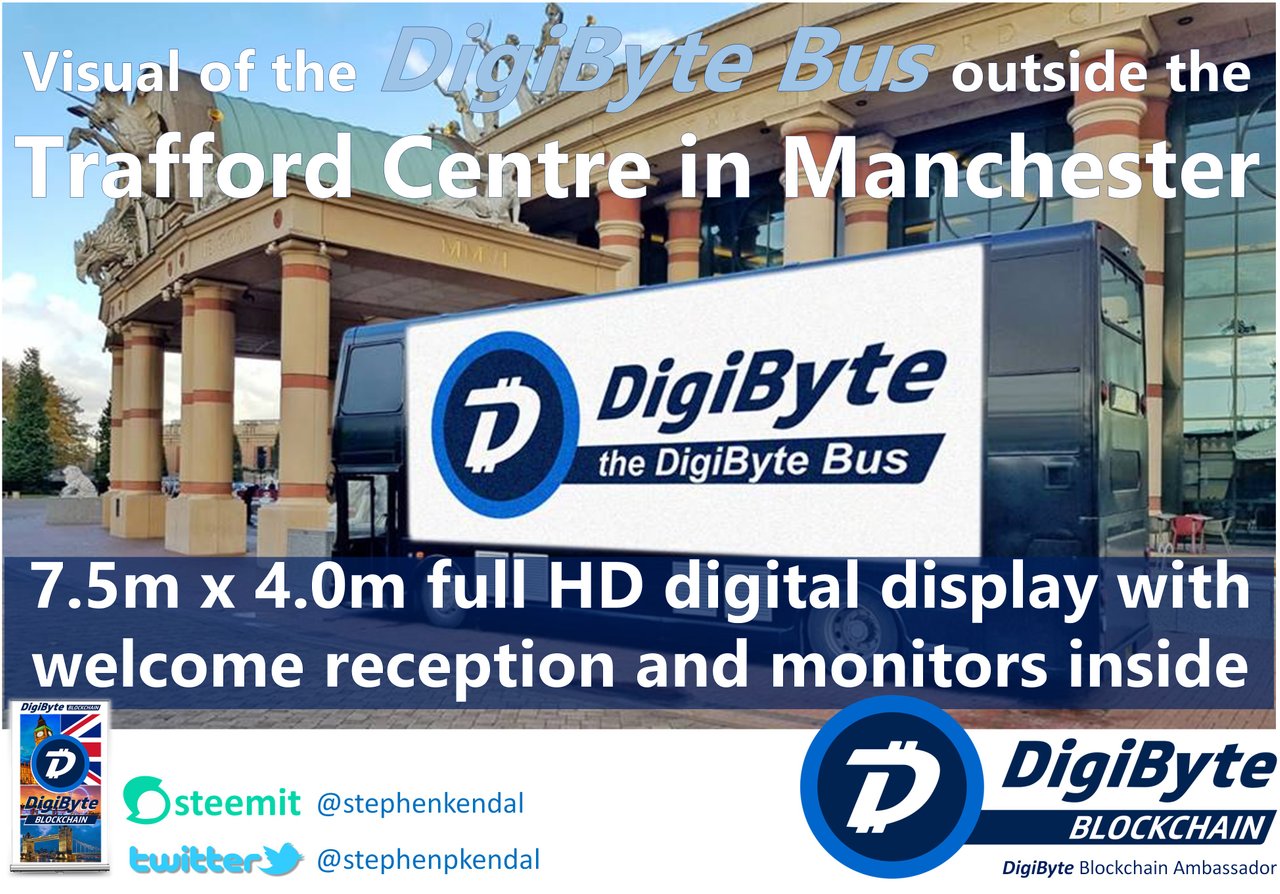 Shout-out to the #Steem and #DigiByte Communities
This is a shout-out to the #Steem and #DigiByte Communities.
I wanted to share with you an update on the Project I am working on with the Advertising Agency specialising in Mobile Digital Advertising.
Digital display on a bus
One of their displays is on a bus..!!
A full HD digital display measuring 7.5m x 4.0m and inside there are multiple screens and a reception.
This would be great parked up in the middle of a City Centre with a few promo t-shirts signing people up to #Steem , #DigiByte and other #Blockchain and #Cryptocurrency related Projects, Businesses and Events.
Inside you can give people an introduction to whatever you are promoting in a warm and comfortable surrounding.
I have arranged to get some live pictures with me stood in front of the bus over the next few days and will share them with you when I have them.
Impressions of what could be advertised
Below are just a sample of impressions of what could be advertised on the display....






Once again a massive thank you to everyone in the #Steem Community who have supported the new and existing #Promo-Steem / #Promo-DigiByte Project.
Thanks again for reading.
Stephen