#Promo-Steem - Helping to Support #Steem Promoters around the World through Sponsorships - Supporting @steemwomensclub to help towards Prize Money for their Sponsorship #Contest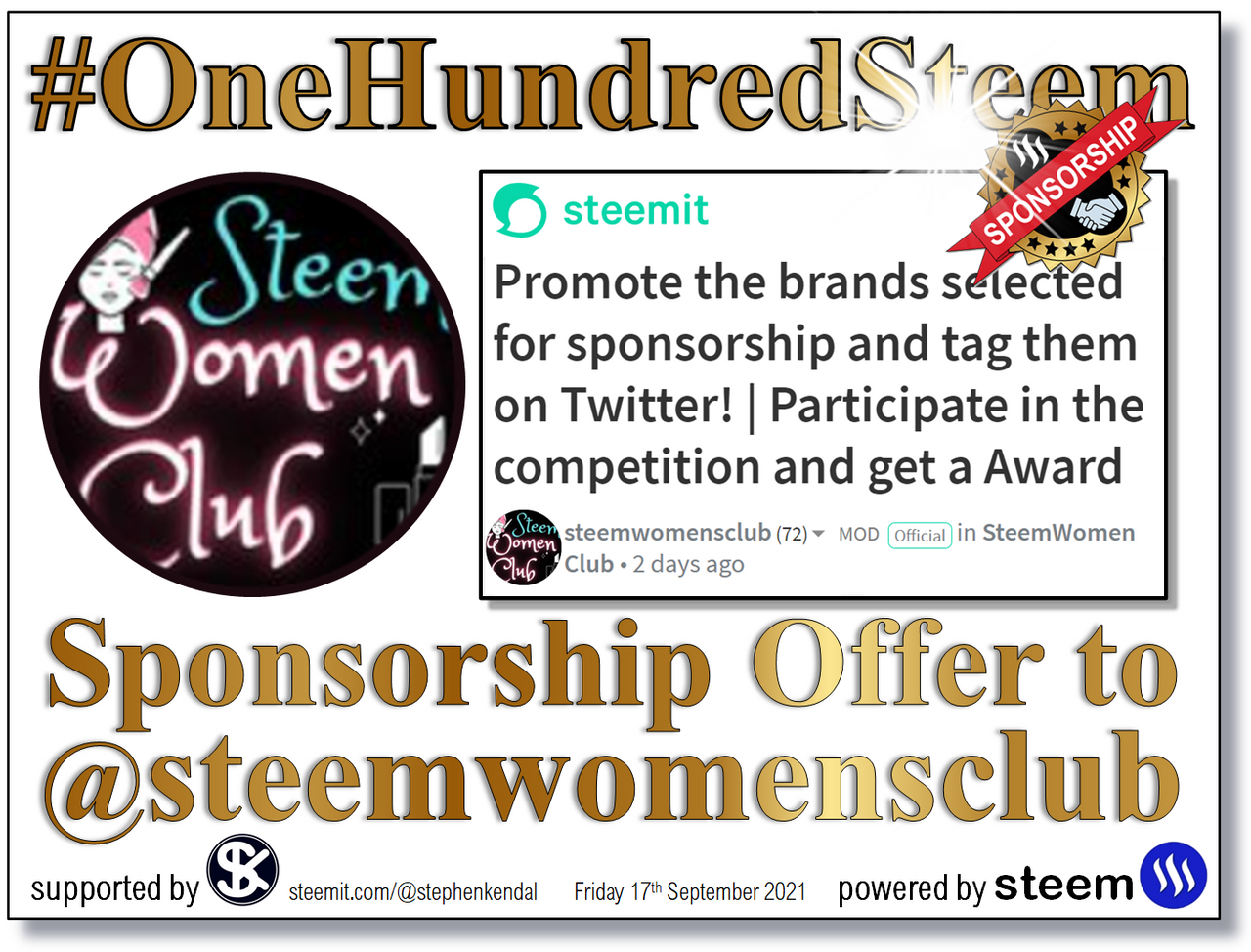 Sponsorship Offer to @steemwomensclub to help towards Prize Money for their Sponsorship #Contest
It gives me absolute great pleasure to share with you the latest #OneHundredSteem Sponsorship Offer and one that I am really excited to see agreed.
Before I share with you details of the Sponsorship, I wanted to give you a little bit of background to the Offer.
For those that may not have seen the recent #Contest organised by @steemwomensclub it is a #Contest for users to share on #Steemit cosmetic and make-up products that they like.
The #Contest has a twist however and it is this twist that caught my eye.
In order to take part in the #Contest entries must share their #Steemit Post on twitter and tag the chosen Brand.!!
The idea is to attract the chosen Brand to #Steem with the goal to offer Sponsorship.
Promoting #Steem as a Social Media Content #Marketing Tool
What we essentially have here is a #Contest that is creating Social Media Content and sharing that Content on Social Media at the same time as promoting Cosmetic Brands.
Bringing Investment to #Steem
Multi-billion dollar Cosmetic Brands have multi-million dollar #Marketing Budgets and it is these Budgets that I want #Steem to tap into.
As an Global Rewards and Distribution System #Steem and #Steemit are perfect for Cosmetic Brands to take a stake in #Steem and reward Content Creators to promote their Brand on Social Media.
For a fraction of the cost of conventional #Marketing global Brands can tap into the growing army of Content Creators on #Steemit that are a ready-made pool of what can be easily be described as micro-influencers.
With the support of the #Steem Community and the appetite of the #Promo-Steem Project to push the Content created by these micro-influencers on #Steemit the results could be mind blowing.
It is for this reason that I would like to make @steemwomensclub a Sponsorship Offer to help support their #Contest by offering 100 #Steem to help them with the Prize Money for the #Contest.
Sponsorship Offer
The Sponsorship Offer to @steemwomensclub to help towards the Prize Money for their #Contest is as follows...
Free-to-Use SK logo *.png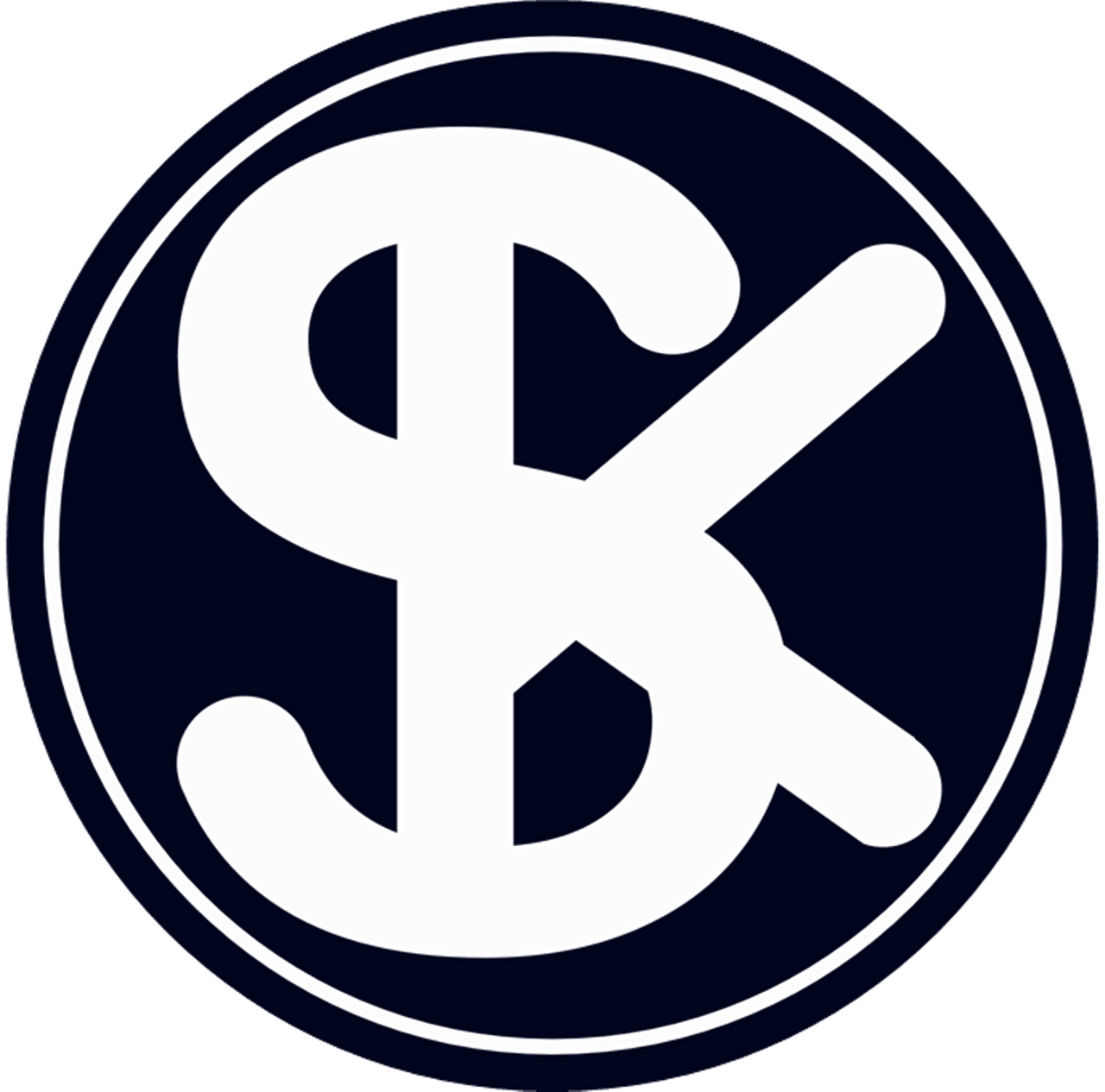 If the Sponsorship Offer is of interest to @steemwomensclub and they would like to proceed with the Offer, I will transfer the 100 #Steem over and make a formal announcement of the Sponsorship.
Looking forward to hopefully being able to support @steemwomensclub and help develop the #Contest with a view to bringing in those much anticipated Sponsorship Agreements.
Further Sponsorships
I will be announcing further Sponsorships over the next few days and I look forward to sharing these with you.
Thanks again for reading.
Stephen

#Promo-Steem - SK #Steem Promotions (77)- Supporting #Steem Promoters around the World