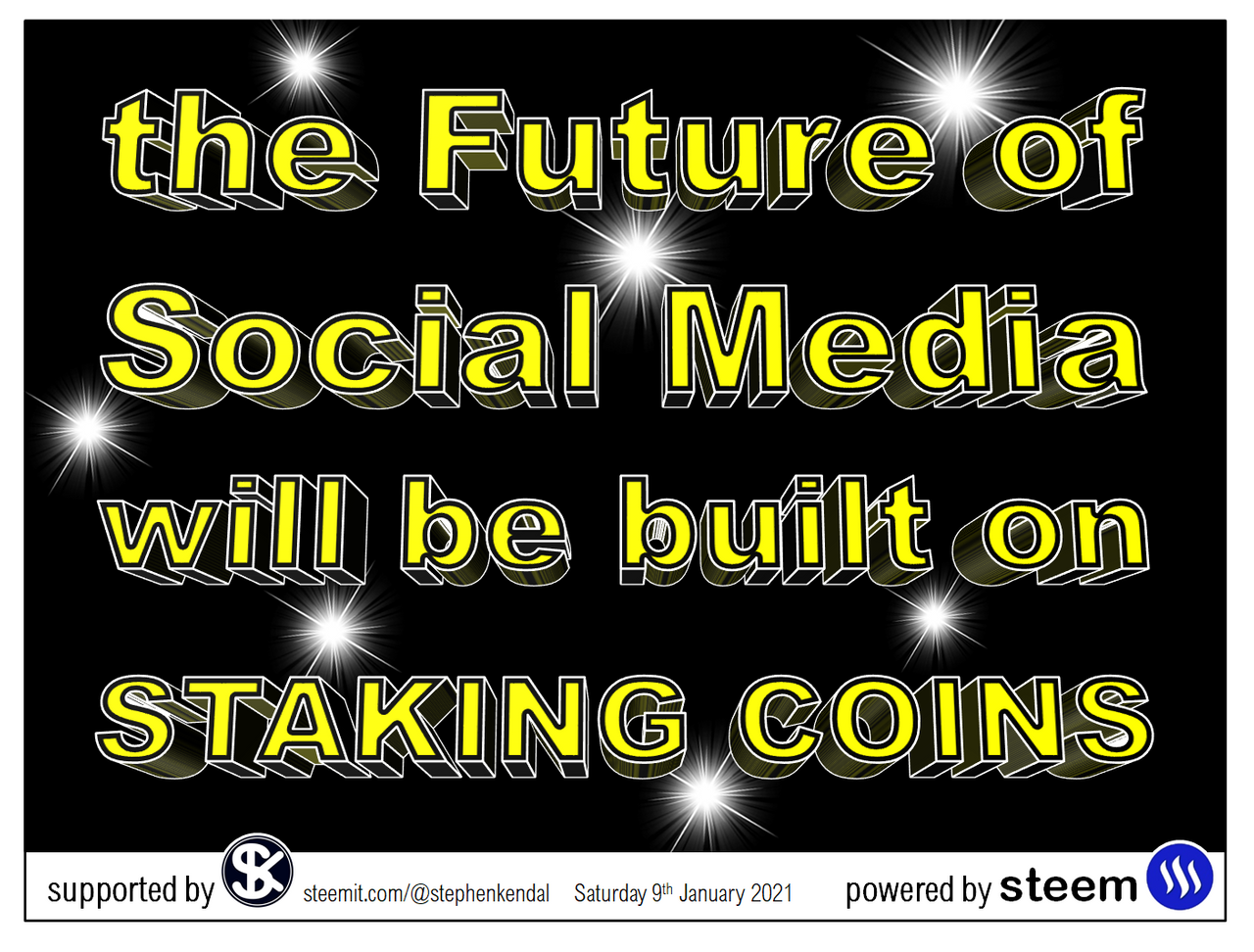 As the World continues to witness the rapid evolution of #SocialMedia towards a Decentralised Environment, the future of #SocialMedia will be one built using the Staking of Coins.!!
With the continued development of #Blockchain Systems clearly showing no signs of slowing down, they have created along the way Communities that support these New Systems.
It is those Systems that allow "Staking" of their #Blockchain that will underpin the future of #SocialMedia and I am really looking forward to seeing more Communities rewarding their Members to help develop and grow their Projects.
One area that I am really excited about is helping out and supporting the leveraging of the #Steem Blockchain Voting Protocol to award those Communities that utilise the Staking of their Cryptocurrency to reward their Community.
This is something that will be pushing hard for in 2021.!!
Thanks again for reading.
Stephen

#Promo-Steem - The future of Social Media will be built on Staking Coins.!!