The Journey
This might not be the most effective way of promotion, but this journey will go a long way to bring new members to the steemit platform.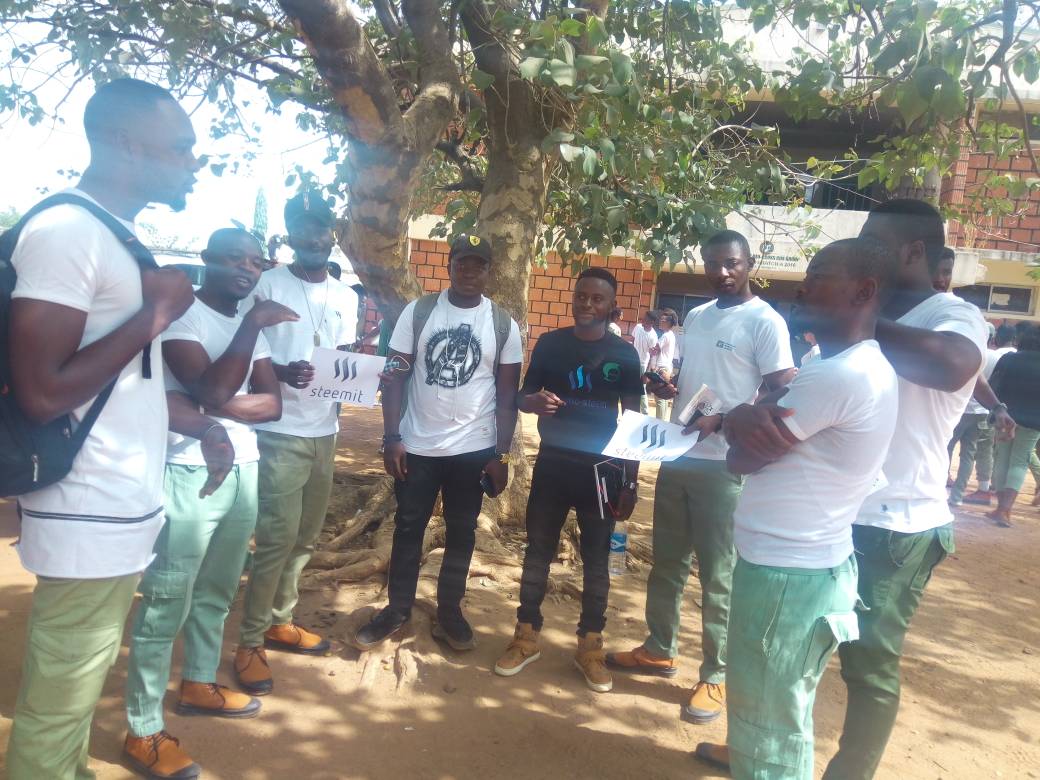 My fellow steemians and I, from the @abuja-steem community (@jacobite & @kevwealth) are embarking on a journey of an offline promotion of steemit to 600 graduates each day. The promotion will last for seven days, reaching out to about 4200 people or more. This is one of the best and massive way of introducing steemit offline.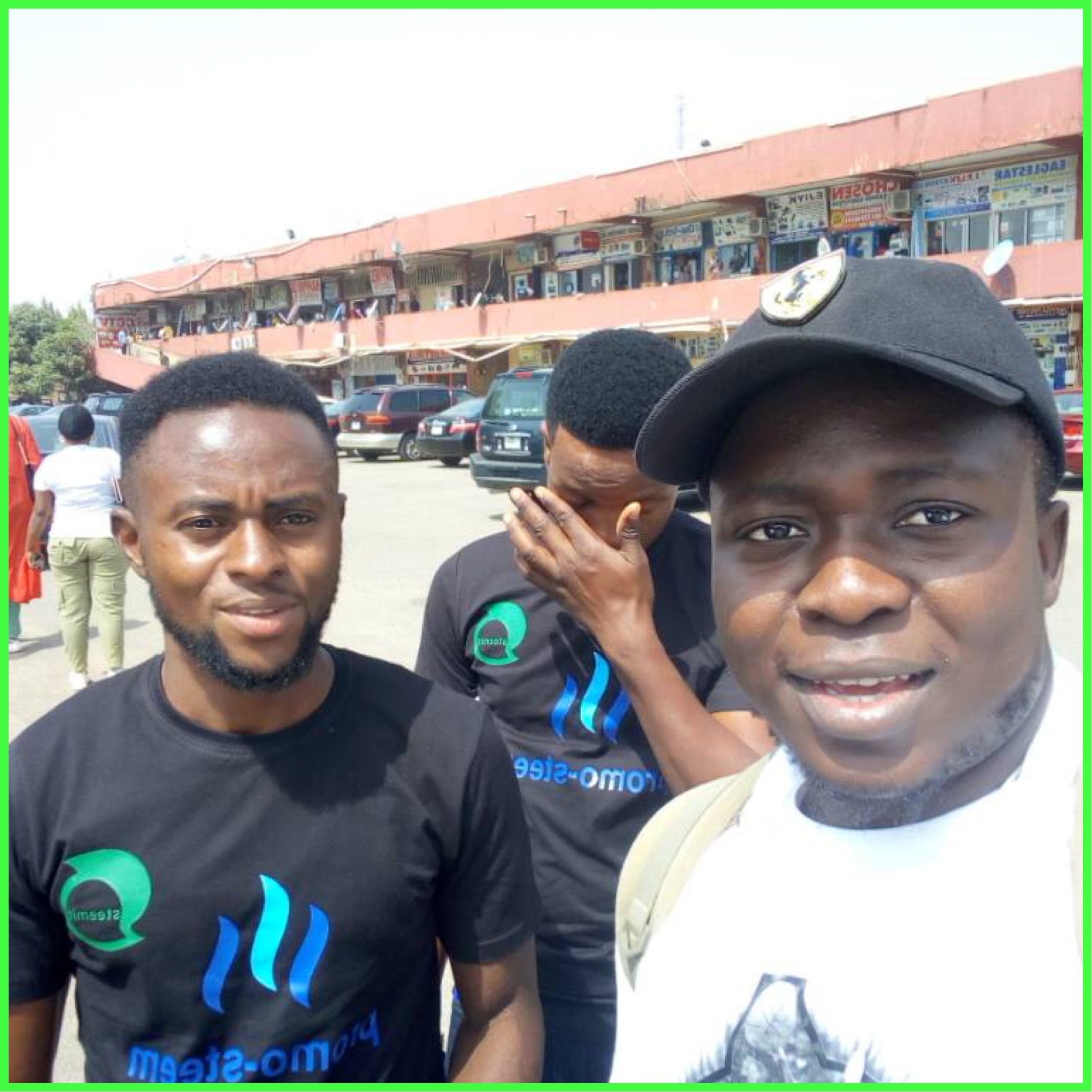 Why we chose to run the promotion at the NYSC Biometric centre.
Last year November, I completed my service year, I had enrolled in the scheme by November 2016 and had my pass out parade by November 2107, I have gone through what this Corp members are going through at the moment and I know what it feels to be in their position.
The graduates under this scheme are entitled to #19,800 Naira (approximately $57) monthly, from which they would have to take care of their feeding, housing, transportation etc. This amount do not go a week and it's finished, except if you have another means of finance.
If each corp member can earn 1SBD a day, and 31SBD a month, it will go a long way to increase their means of finance.
Daily-1SBD = N2,500
Monthly-30SBD = N75,000
Steemit will show a lot of difference in their lives.
That was why we decided to take steemit to them, so the can share their ideas and earn from it, hereby making them independent of the government allowance.
The promotion is being held at the Nigerian Youth Service Corp Office, Wuse zone 3, Abuja-Nigeria.
If you don't have much idea of what the Nigerian Youth Service Corp is, you can read here
Amount of people to be reached
Everyday is a set of different people, about 600 people daily. Now the plan is to have a group discussion with the corp members, we make sure we introduce the platform to at least half of the people each day, and share our flyers to the rest. Those that do not get the conversational introduction would be able to go through their flyers and make research. This will be our best way of reaching them.
What Kind of Ideas Can be Shared on Steemit.
With much curiosity, this is one of the common questions usually asked, most of them think not being bloggers will hinder them from posting on the platform, but I do enlighten on how they can share every idea on the platform, as long as it's positive and educational.
Conversation with Vera
Vera: I am an architect, not a blogger I don't think steemit is my thing, I don't even know what to share there, I think the site is meant for bloggers
Xpency: Why not come on steemit and share your architectural drawings, give some lectures about them and see what difference that would make, people need your ideas on steemit, come and make every of your idea count.
Conversation with Princewill
Princewill: I want to start blogging, but it is going to be about cryptocurrencies, But I don't think I can share them on steemit, I will just create my blogging site.
Xpency: Bro, first of all, steem is a coin, and steemit is the steem blockchain, yoh can post on steemit before taking every of your cryptocurrency writeup to your blog. Come and empower yourself on steemit.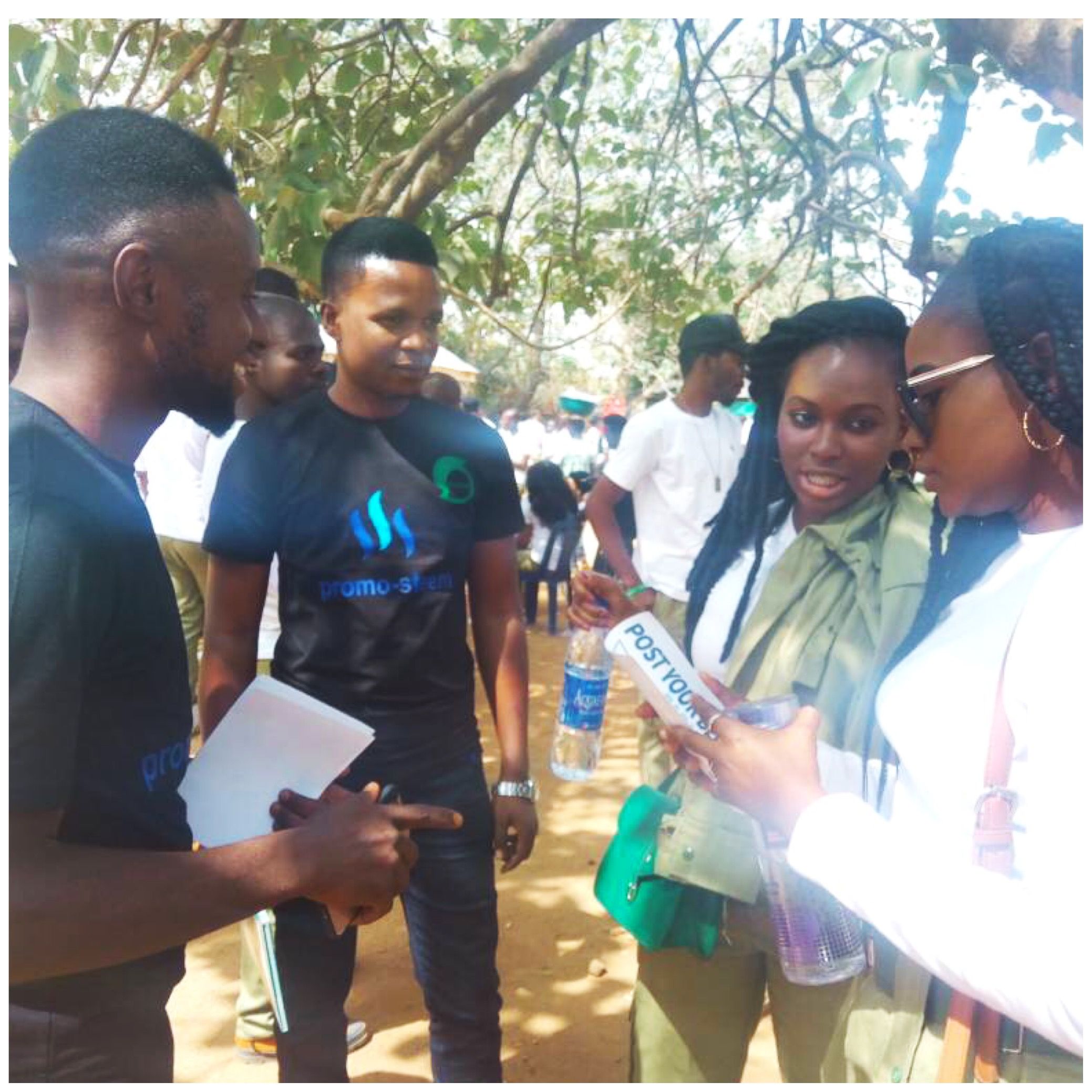 We were able to meet a lot of corp members on our first day of promotion, we will do the same on the second day till the 7th day. Keep checking my posts for more updates.
More photos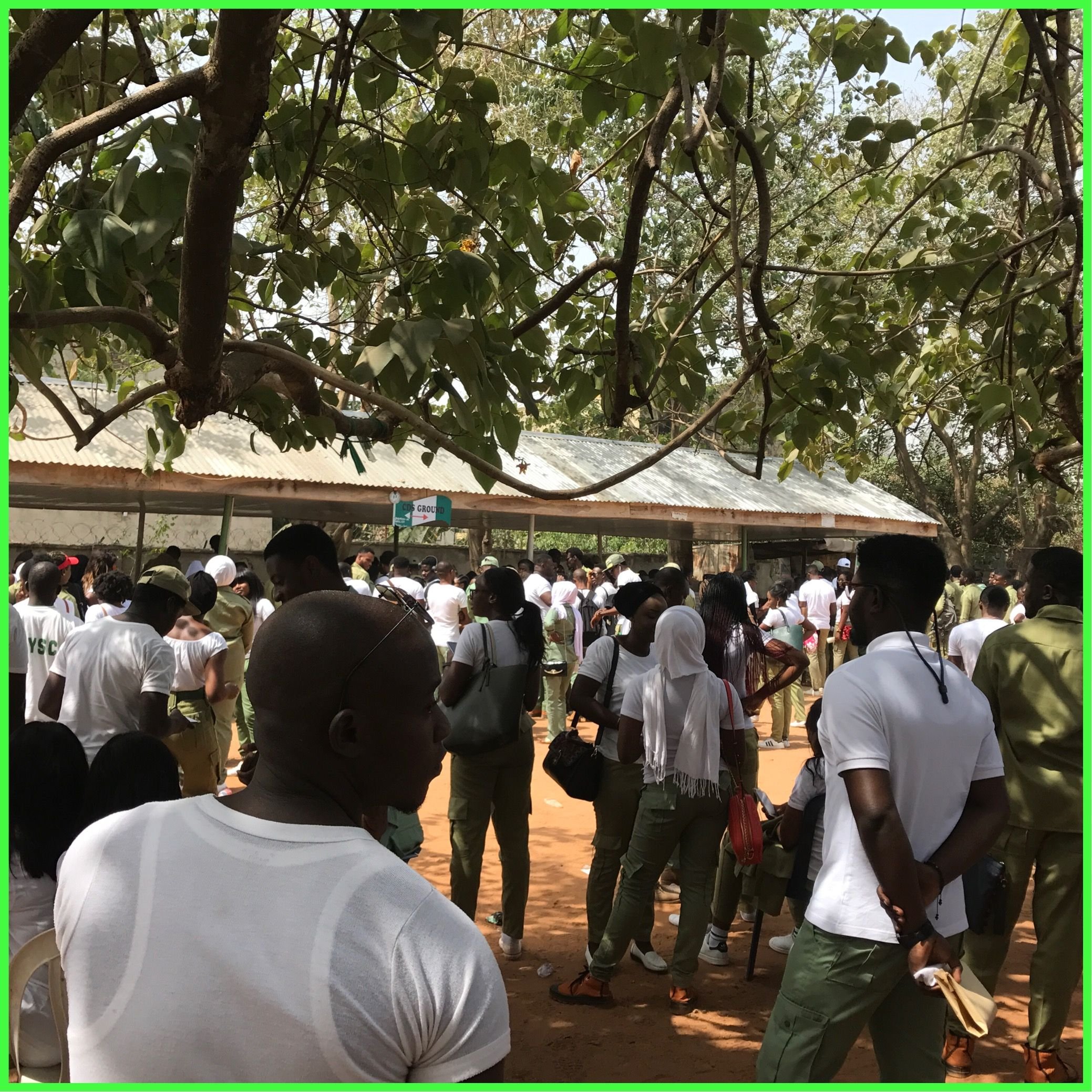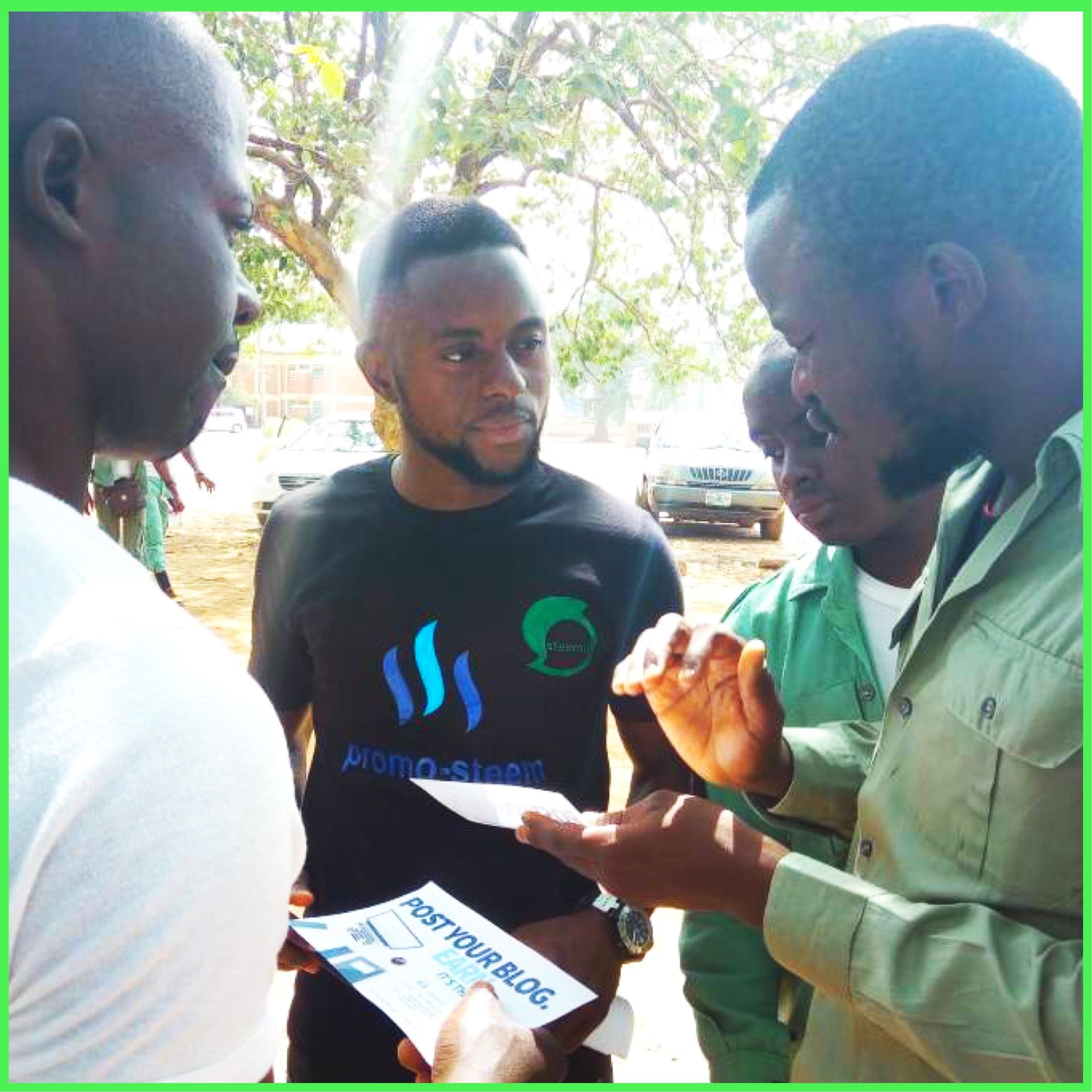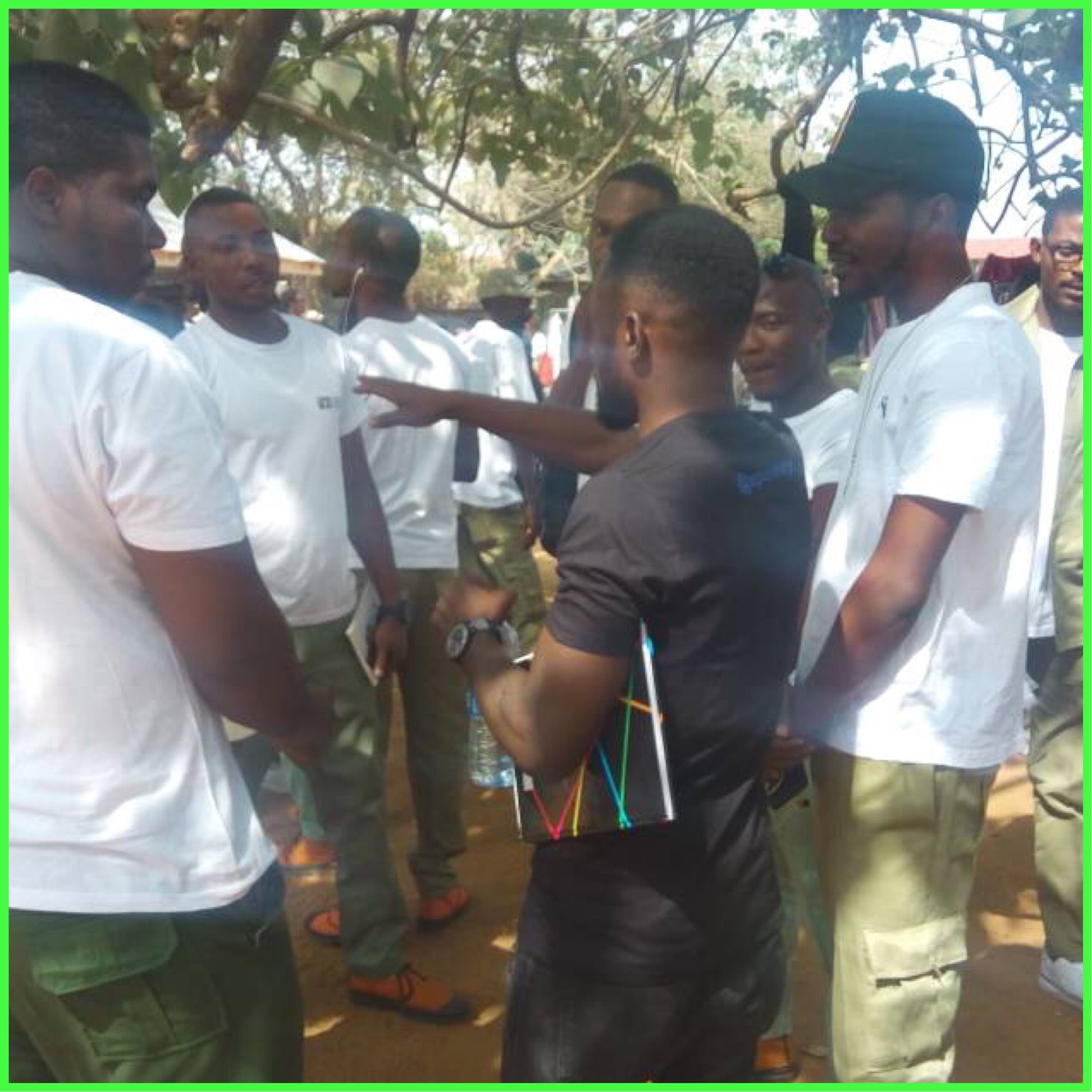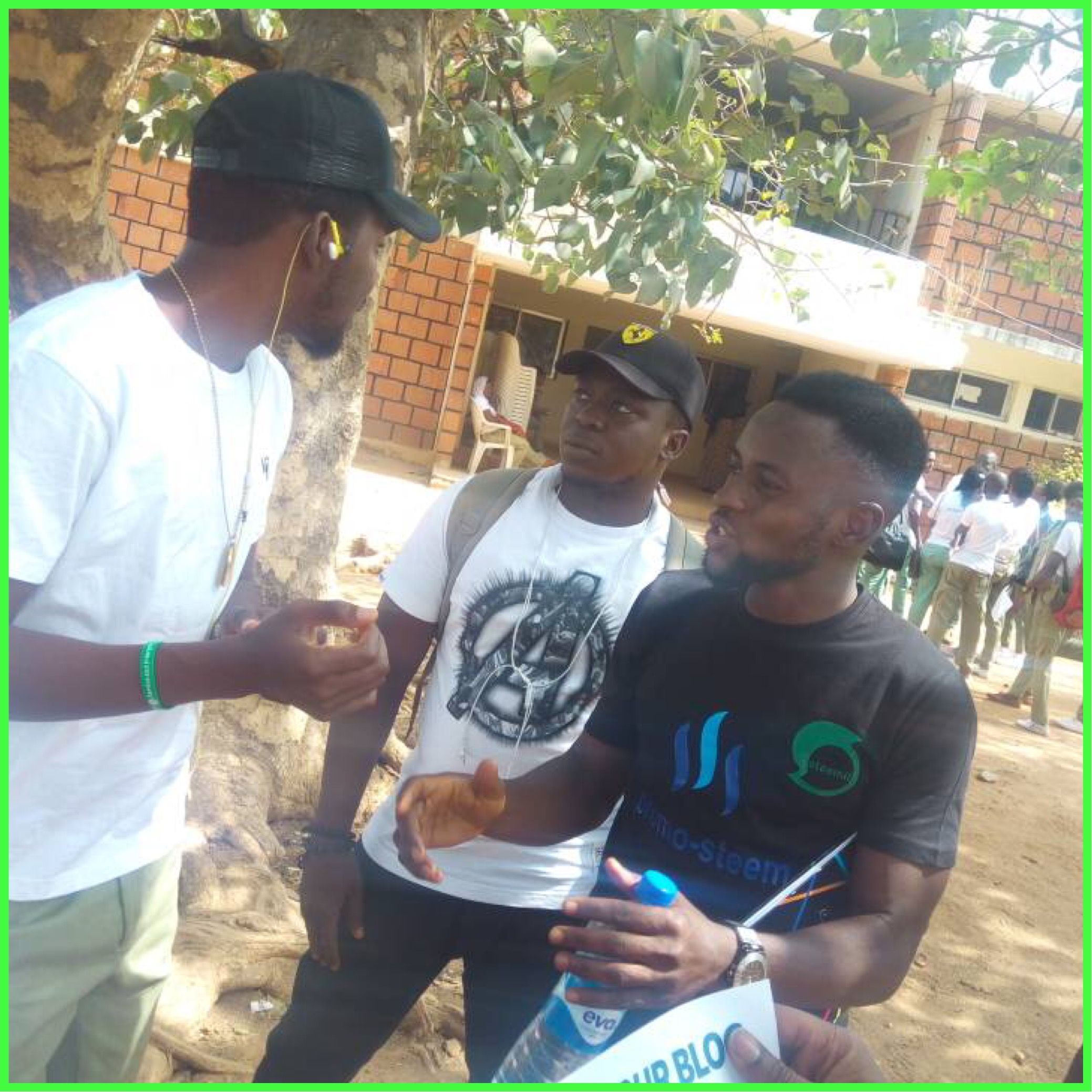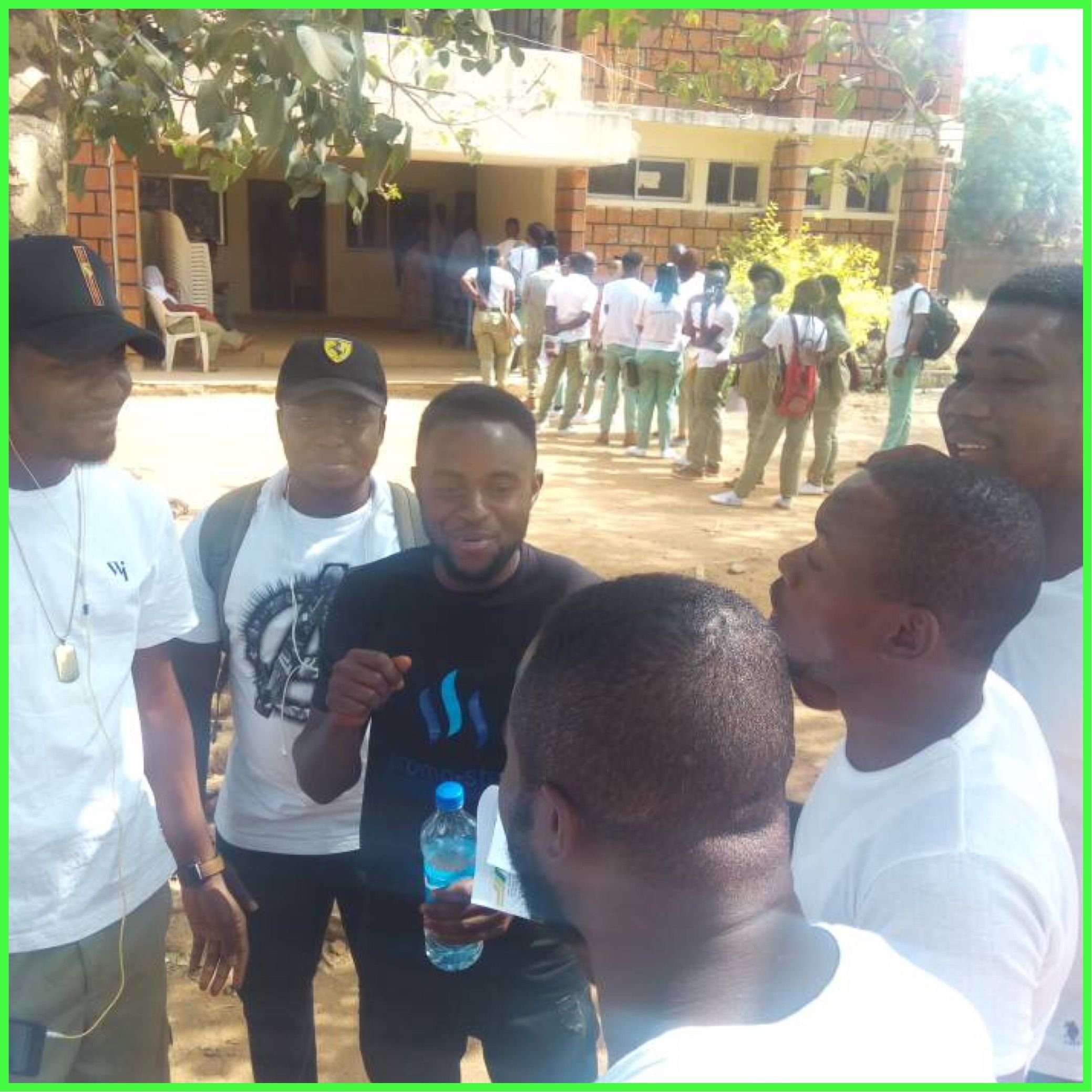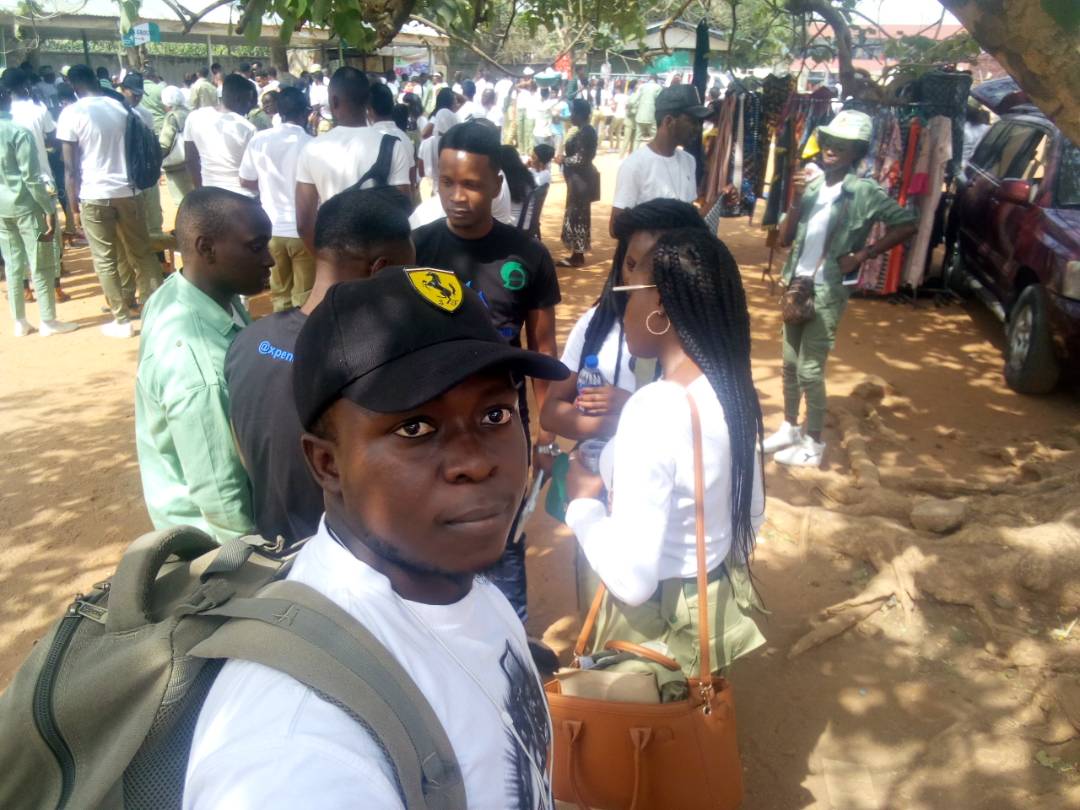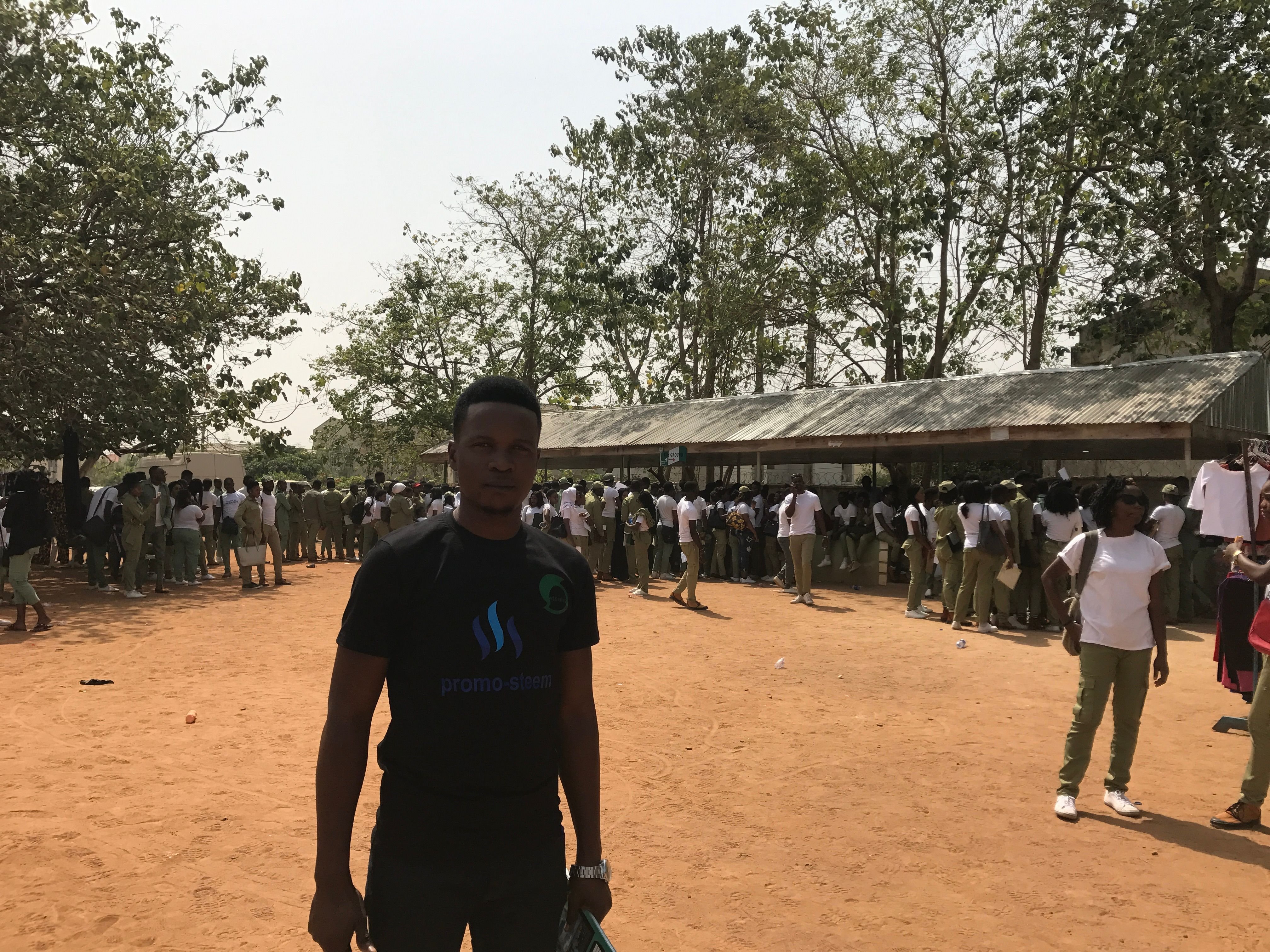 keep smiling, commenting, posting and upvoting.