U.K. USERS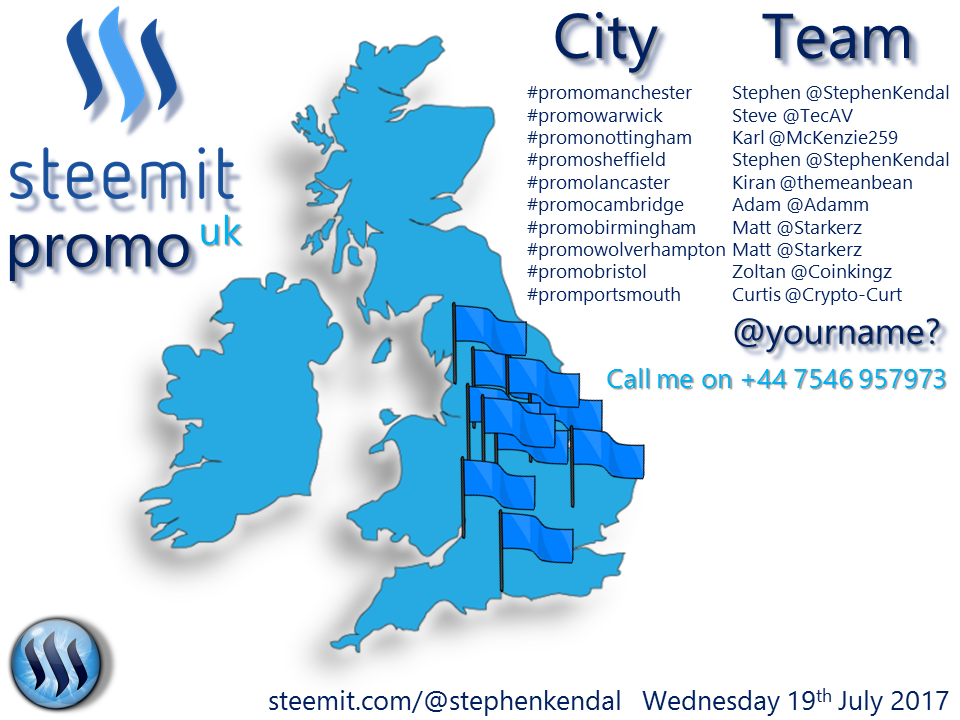 With well over +1,000 Users now in the U.K. on STEEMIT I wanted to say a Warm Welcome to you all and introduce you to the #promo-uk Team.
Obviously +1,000 is a lot to say hello to in one go, so to kick things off, I have decided to say a quick hi to a few of you tonight.
Over the next few days/weeks I will try and cover as many of the +1,000 as I possible can and hopefully get to say hello to you all.
To kick things off, tonight I would like to say hello and introduce you to the following:
@thecryptofiend, @bobbylee, @opheliafu, @carface, @starkerz, @someguy123, @movievertigo, @cm-steem, @marketingmonk, @emhaze222, @webdeals, @mrmerrington, @willstephens, @raymondspeaks, @karenb54, @eco-alex, @tecav, @adamm, @williams858, @whobetterthanish, @phoenixmaid, @hopehuggs, @greenstar, @rhino, @justyy, @jimjam1210, @dr0tcl, @andyhenry, @pcste, @ianstrat, @imineblocks, @splus, @andrei, @sunnyr18, @endaksi1, @fleur, @pinky-jangra, @gportman, @cryptosi, @scotty2729, @theadmiral0, @grizgal, @artila, @shifty0g, @scalextrix, @pennsif, @minteh, @ijavee, @ashishbhatia, @dragonmasa, @paniopan, @botty, @rags-to-riches, @thebookdevourer, @alanquinton, @muks, @jawaida, @tfx96, @themeanbean, @elliotjgardner, @diracdnb, @coinkingz, @mckenzie259
Thanks again for reading.
Stephen