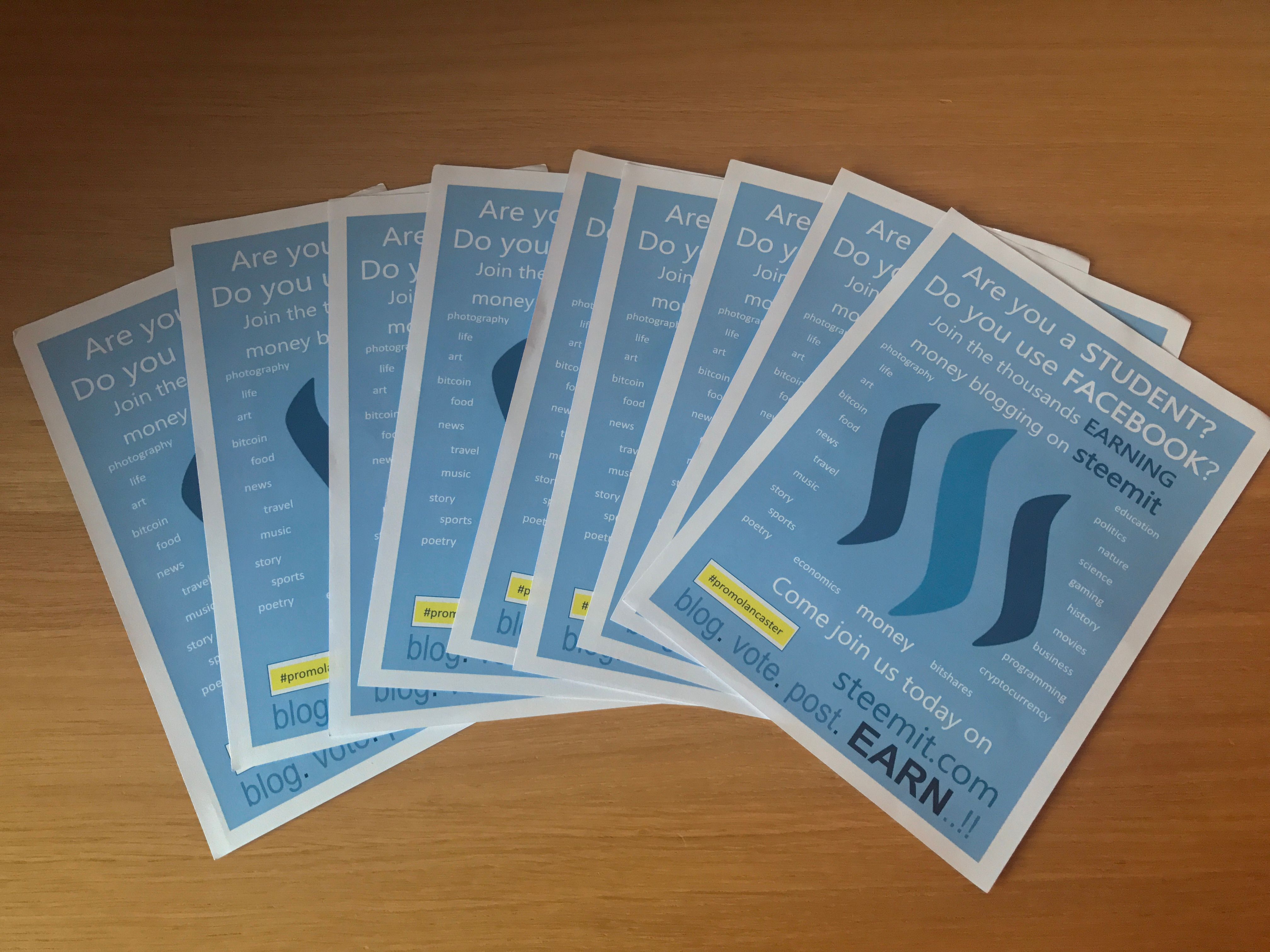 As term here at Lancaster University draws to an end, students head back home to enjoy a much needed rest(including me!) however #promolancaster continues!
Handing out hundreds of flyers over the past week has been amazing and very rewarding. Almost everytime I spoke to someone about it, they asked me if I'd put up the posters! It's great to hear that people had noticed them.
Overall feedback has been amazing! Almost everyone I spoke to hadn't heard about what STEEMIT is, nor could understand how it exists. I spoke to a concerned Art student, who thought STEEMIT might be a scam. After giving her a quick overview of what it is she started to get it. It was showing her the #promo-uk Team accounts which got her interested!
As we can already start to see now, we're seeing figures of around 2000 new accounts being created on a daily basis and this is only going to exponentially increase. Handing out leaflets, I've come to realise it's simply a case of telling people about it, giving them the ususual sales pitch, for them to then take a quick look at STEEMIT! And this can be seen in the latest account figures.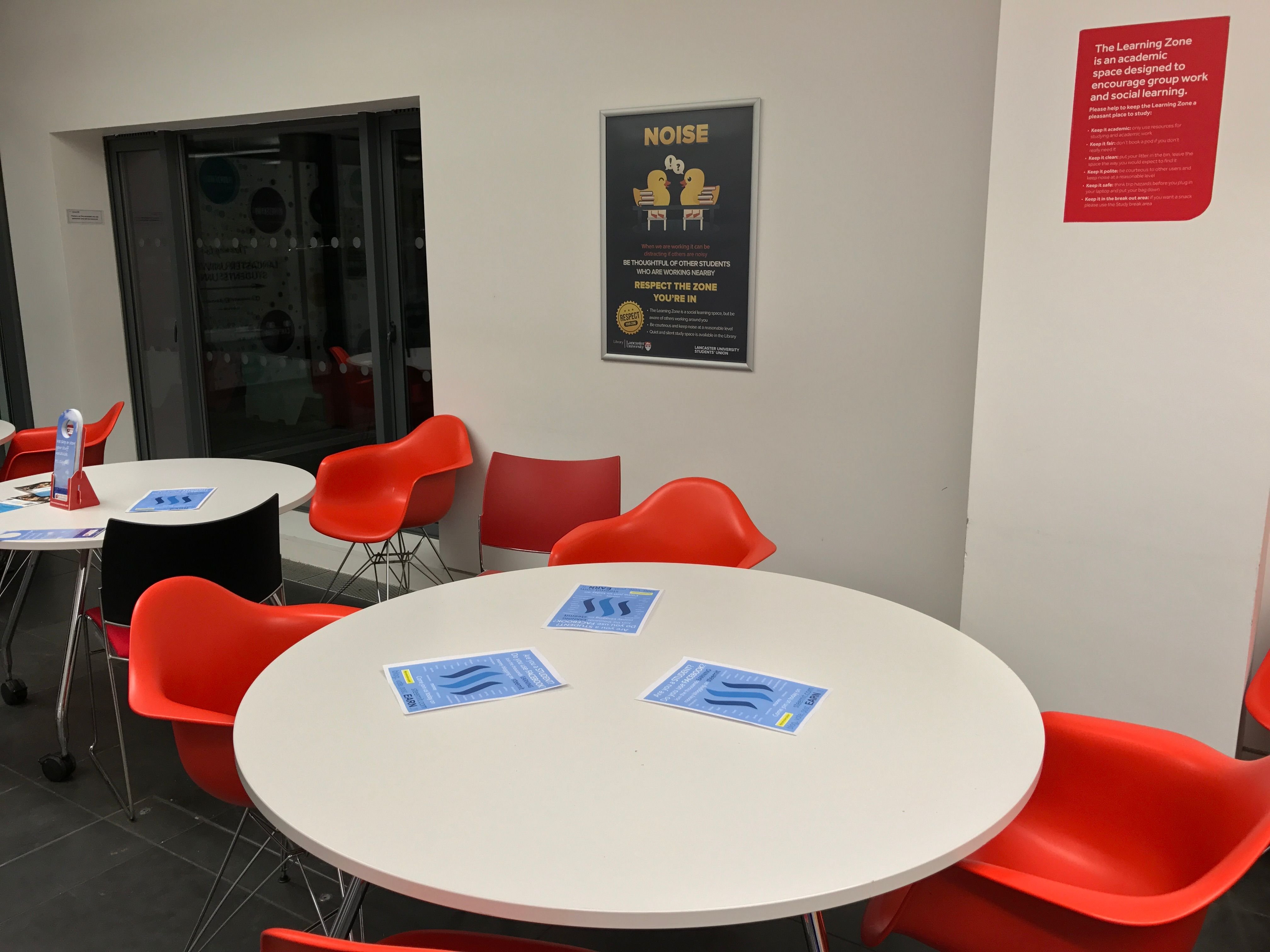 More posters left in the snack area of the "Learning Zone". Whilst people eat, they'll see these!
The Future
Over the coming months, more promotional material will be made in preparation for freshers week in early October! This will include the brand new design by @adamm and the STEEMIT pens and STEEMIT shirts by @stephenkendal. I'm really looking forward to how this will turn out and a big thanks to the community for helping the #promo-uk Team spread the word!
Thanks for reading,
Kiran
---
The initiative of the #promo-uk Team is to spread the message about STEEMIT throughout UK Universities by targeting young individuals who we believe could really benefit from STEEMIT.
As a University Student I am I looking forward to sharing my experience on STEEMIT with my fellow students.
---