There are many behaviors in many of us that are actually making us poor or wealthy. With the examples below, you can see that getting money is all about paying attention to what we do everyday and the way we are behaving.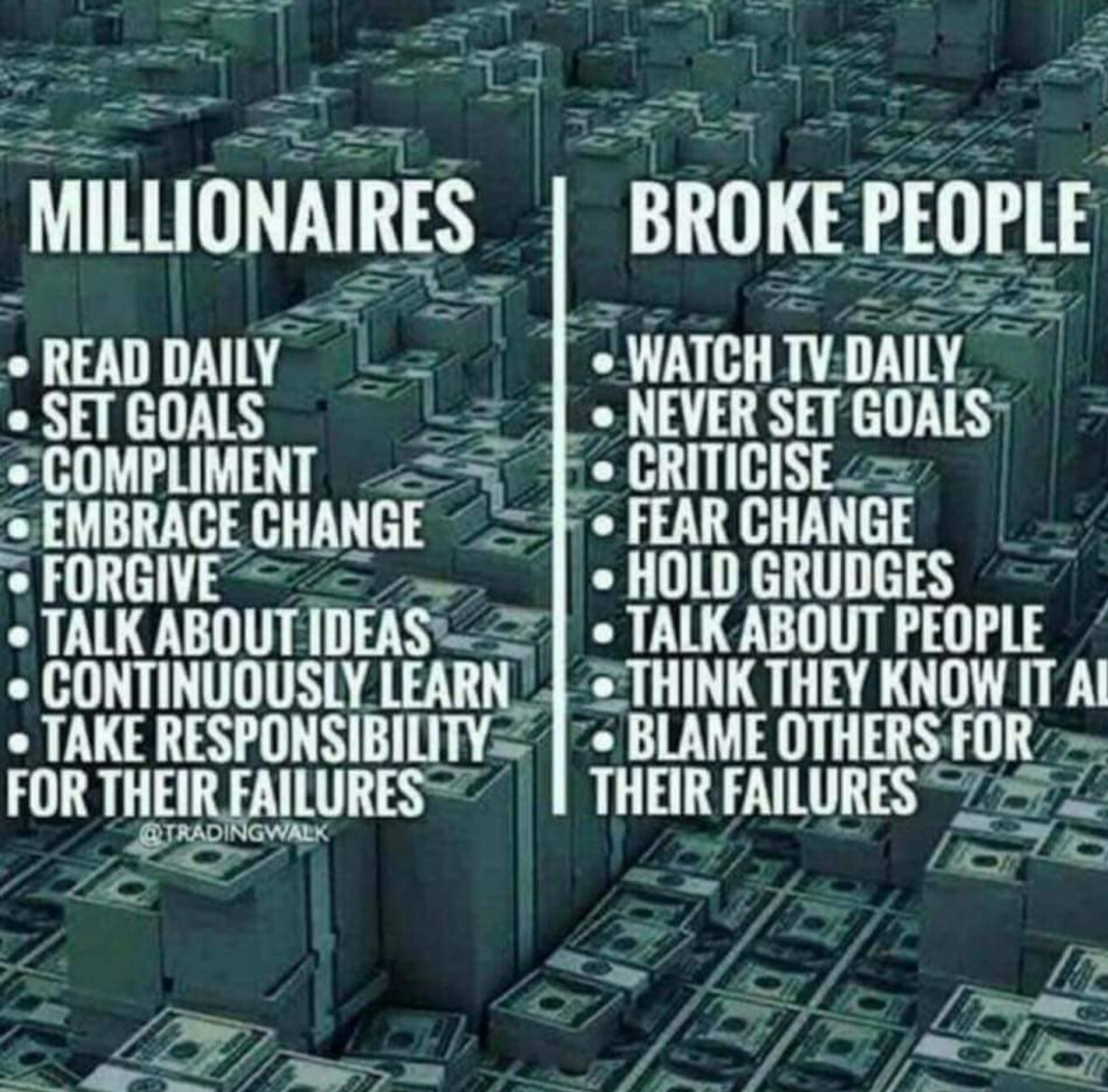 A lot of people I have seen, just don't really want to pay the price to have a better life. It's like waiting for blessings just to fall from the sky without doing anything at all. It is great to visualize and attract things, but you are the one who has to do something different in order to get different results.
I'm not saying you have to be a millionarie or go for that (I really don't see why not), but you can start and behave differently to have more prosperity in you life. It all starts with you and no one else. Take resposability and do your own very best for yourself and you love ones.
"Your kindness will always return to you in any way, shape or form"
"If you want to get an education, just travel the world"
"Beautiful things in life are beautiful, because they were hard to achieve"
"Love everybody the same way you love yourself. If you don't love yourself, you have no one to love".
"You change the world by changing yourself and providing a little bit of kindness everyday".
"Never look down on someone, unless you are helping them up"
"Take care of your body, so your body takes care of you".
"You can't give others what you don't have; If you do, your're giving part of yourself".
Stay blessed.
FOLLOW AND SHARE!!!