ProximaX is a new blockchain where you can build just about anything, meaning it's meant for a very big group of people, the user base can contain bloggers, vloggers, but also enterprises or small businesses. You name it, and it's possible. We are talking about a huge amount of data that is recorded on the blockchain. Actually the possibilities are so endless, that writing ten posts about ProximaX would be enough to explain all the possibilities it can be used for. Just imagine that you have this idea, and you don't really know how to get it done in the "normal world of internet" because of lack of possibilities or lack of transparency, probably you can build it with ProximaX.
after one decade the number of amazing proposals for potential use cases is mind-blowing. We are at the entrance of a new technological era, and such matureness is showcased by outstanding projects which are not only innovative and audacious but also are truly impressive due to its level of complexity and craftiness with which their development team deploys integral solutions to encompass a kit of solutions for pretty much all the challenges that current blockchain technology has. One of such outstanding projects is ProximaX (pronounced Proxima X), the new rabbit Mr Lon Wong (the very first president of NEM.io) pulled out of his hat.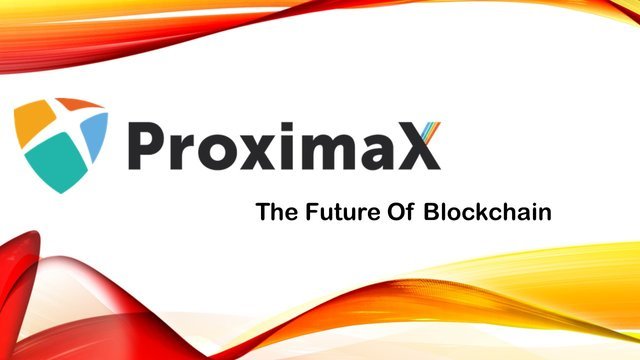 ProximaX features
-Highly Configurable
-Highly Secure
-Transparent
-100% Availability
-Speed
-Staggering Cost Savings
-Highly Scalable
-Easy-to-Use
-Flexible
Core Service
-Storage Unit(Off-chain)
-Streaming Unit(Off-chain)
-Supercontracts
-Blockchain- Sirius chain
-Content Review Unit
Roadmap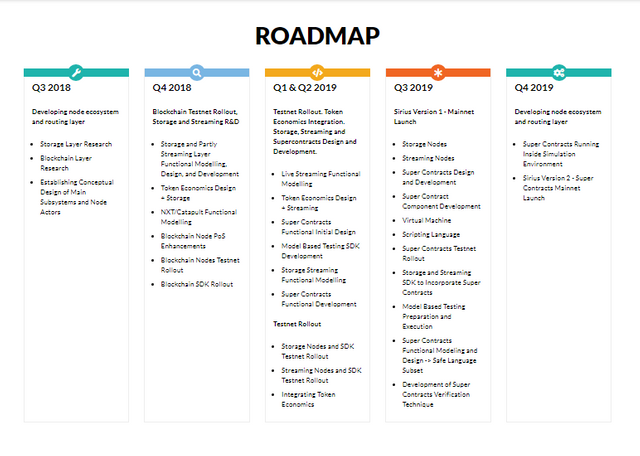 Built in ProximaX
Creation of Transmission Services similar to Netflix, Youtube, HBO, Vimeo, where audiovisual content is promoted or sold; which have a large demographic figure but users do not see the economic benefits from their activity on such platforms, since they are centralized.
"In this case, the average content developers and streaming users would have the benefit of exchanging digital assets and support each other with the valuation of their contents, while they can collaborate in the construction of a scalable service that adapts to the future storage demand by users, spectators, Vlogers, gamers, musicians, video enthusiasts, etc. ., for sustained growth as the ProximaX system evolves. "
The options offered by ProximaX are almost unlimited, social media platforms can be built up to the recognized ones: FB, Instagram, Amazon, Twitter, among other related ones; but in a decentralized way, without violating the privacy and free protocols of the capitalist or rentier model that pursues lucrative interests to feed the large corporations that dominate the market.
"As an example: You can imagine a social media platform where you can tokenize and create a self-sustaining ecosystem that has its own cryptocurrency or based on the native Proximax XPX token, helping the growth of the platform. "
How its work?
ProximaX Sirius is integrated with database, transmission and storage layers distributed outside of the peer-to-peer chain. These overlap with API / SDK in a wide range of programming languages such as TSJS, Java, CSharp, Swift, Dart, CLI, Golang, CPP, PHP, Rust and Python. Making it easy for developers to quickly make their applications.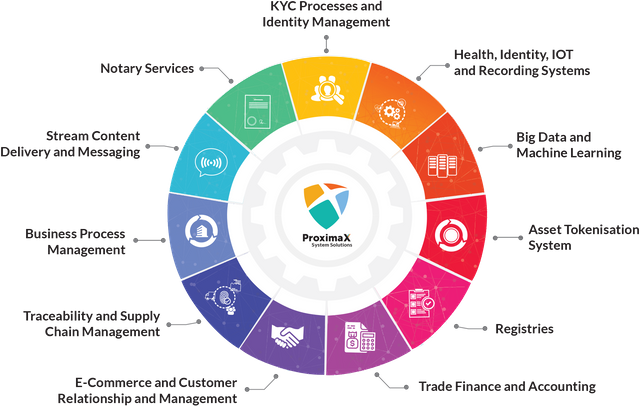 These layers are independent but complement each other as required by the project under development. ProximaX takes advantage of the blockchain advantages to apply and merge them with service layers of traditional architectures.
The winning combination of Blockchain-Storage-Streaming-Database-Consensus is the success DNA of the ProximaX Sirius development platform. This powerful platform comes with advanced features incorporated as Supercontracts.
ProximaX Basic Services
For this, ProximaX uses the process called Fragmentation for distributed file storage. Within the Sirius chain, data is grouped in a P2P network, which is distributed in smaller fragments, in different nodes that work simultaneously, which emit a consensus result within the Sirius block chain, in record time, since They work continuously and with small units for easier processing. The information is housed in the storage nodes, leaving a traceable record.
"The great advantage of the distributed file management system (DFMS) is that the information distribution system is random and maintains anonymity, which acts as a security mechanism against sybil attacks (phishing)."
Data is previously recorded in Sirius Storage before being transmitted to viewers. You can enjoy audiovisuals without taking up space on your CPU, since Sirius Storage takes care of the rest. It is mainly used for pre-recorded transmissions.
The data is transmitted live to the viewers; It mainly refers to streaming audio content and multimedia. The transmission is totally anonymous between the parties and in real time. Ideal for video conferences or broadcasts in live and direct information.
Messaging is without trust and in real time, through the PeerStream (PSP) protocol, there is greater security and high performance.
The database with blockchain technology runs in a decentralized manner, storing records in a ledger (MongoDB), encrypted by a hash. The database is located in a layer with its own asset management and metadata storage.
"In this way the developers would feel familiar with the work environment and potential of the database based on the traditional blockchain model, enjoying the work and the development of new applications."
The consensus protocol within ProximaX will be reached by vote, governance and reward collection. The resources of storage capacity and bandwidth provided by the ProximaX Nodes will be rewarded with XPX Tokens, content creators and application developers will also be paid based on their contribution to the platform.
#Team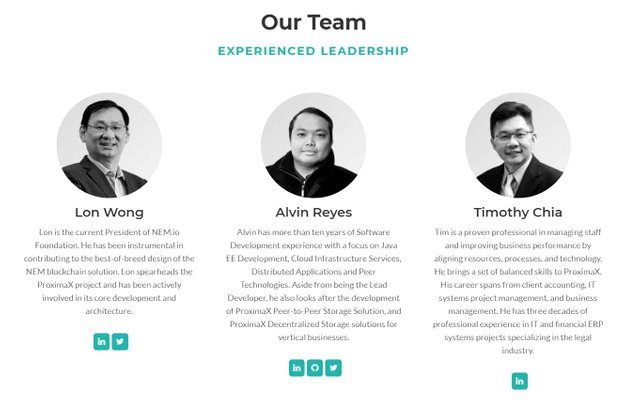 More Information & Resources