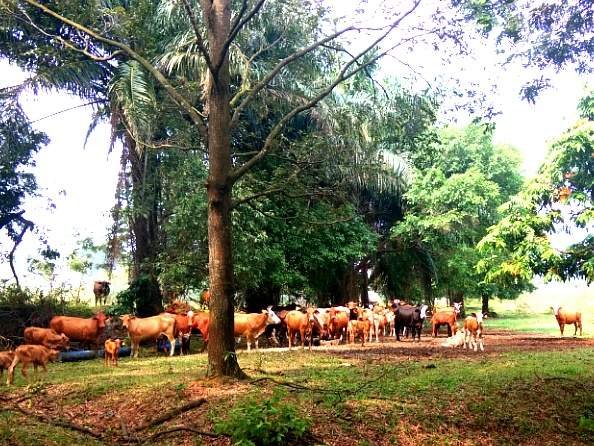 Around 100 mins ago I decided I'd try out a micro dose of magic shrooms.. I estimate that I consumed about ,25 grams of mushies in the table spoon of tea I had previously prepared. I have always been one to say why micro when you can macro bro? So this is my first experience with such a light amount and I am pleased with the subtle waves that would probably be imperceptible to someone with little experience. I could never begin to count how many times I've consumed shrooms though so its easy for me to differentiate between placebo and the nuanced effects I'm picking up on.
It's definitely keeping me tuned into to a more enhanced and emotionally driven reality but in a way that has none of the deeply introspective and potentially life altering teachings that shrooms are known for.
Knowing that this substance as well as LSD must be doubled up for consecutive recreational usage I'm not sure if I can see the point or benefit of daily micro dosing over the period of a week or more. In fact a good dose of mushrooms cannot be replicated without at least a minimum of two weeks in between sessions. There is quite a bit of attention being given to psychedelics and their therapeutic benefits when microdosed and I'm all for some clinical trials and research being done in that regard.
It is my view that for the most efficacious outcomes one must take a leap and ingest a heroic dose and do their best to assimilate the experience.. But, nonetheless I'm enjoying some tranquility and a slightly heightened awareness.. I wish I had a fat joint to smoke but otherwise I'm content and mentally prepared to take on a long weekend of Deepavali festivities...
Posted using Partiko Android