Disclaimer -
Dear Reader, please beware this post briefly discusses a fire catastrophe and job losses.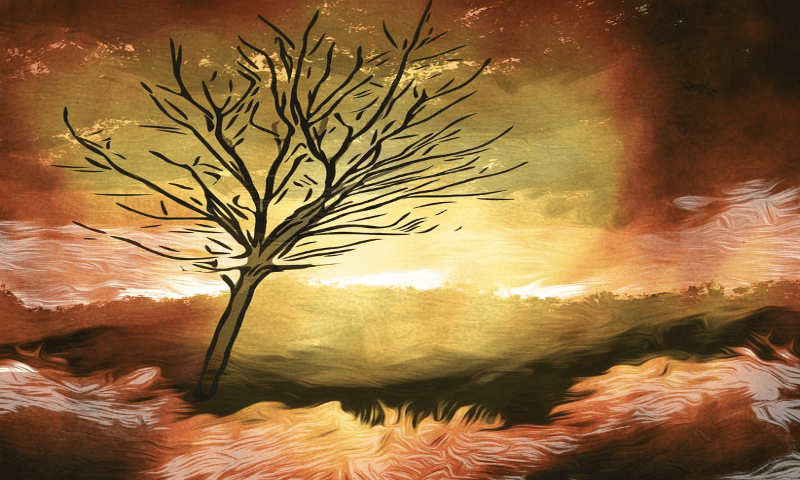 It was last Sunday at two o'clock in the morning when I woke up to the overwhelming smell of smoke. I got up and walked around the house to check if everything was fine. The wind was really strong that night, and that was all one could hear. A couple of hours later, however, the noise made by the police sirens, and helicopters awoke the entire neighbourhood.
A devastating fire had started up in the hills and it was rushing down towards the beach. The fight against the furious blaze that engulfed people's homes lasted nearly 12 hours 1. I spent the following morning reading updates of what was going on. In parallel, I also watched my neighbours go about their normal lives as they left their homes for the beach, the golf course and so forth.
Didn't they feel for the men and women that were caught up in the catastrophe?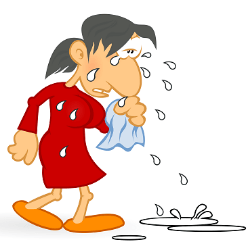 But, what did I expect? That everyone dropped their children and family to do the job that was already being done by the police, fire brigade and the authorities? Was there a need for that? The time for some charitable actions was about to come, and they would also probably join in. I then recalled the words of psychologist Paul Bloom: "our best hope for the future is not to get people to think of all humanity as family." 2 You see, Bloom makes a case against empathy!
That made me reflect about empathy a little further.
It was Alfred Adler who beautifully explained empathy as the capacity of "seeing with the eyes of another, listening with the ears of another, and feeling with the heart of another."
This, nevertheless, is an ability that goes a little deeper than our eyes, ears and heart, as it also happens at a neurological level. See, there is a region in our brain (the anterior cingulate), which activates when we perceive and experience the pain of others 3.
If you are anything like me, upon discovering the biological roots of a psychological process, this same question will pop into your head: why do we feel it?
The Reason Why We Feel Empathy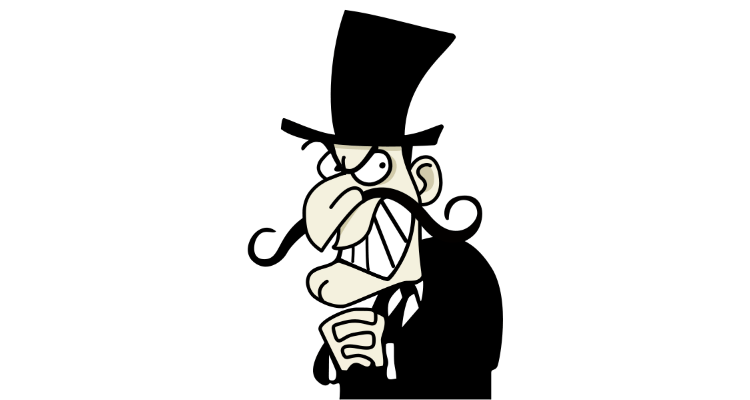 I remember reading about an American business man called Al Dunlap, who, despite his wealth and entrepreneurial skills, is mostly known for closing down factories on the behalf of toilet-paper manufacturers Scott. This unpleasant duty would not seem out of the ordinary if it wasn't for the apparent joy and quips Dunlap displayed when firing manual workers and executives alike.
You may have a fancy sports car, but I will tell you what you don't have. A job!
Al Dunlap (Ronson, p. 167) 4
His astounding lack of empathy earned him a place in an article about possible psychopathic CEOs written by the business Magazine Fast Company 5. I hope you know where I am going with this, you can see why empathy is a basic important ability. Imagine if everyone around you, from your family, neighbourhood and work environment, were not empathic towards others?
Would we live in a world deprived of prosocial behaviours such as volunteering, cooperation, rescuing, comforting, and so forth?
Cognitive & Emotional Empathy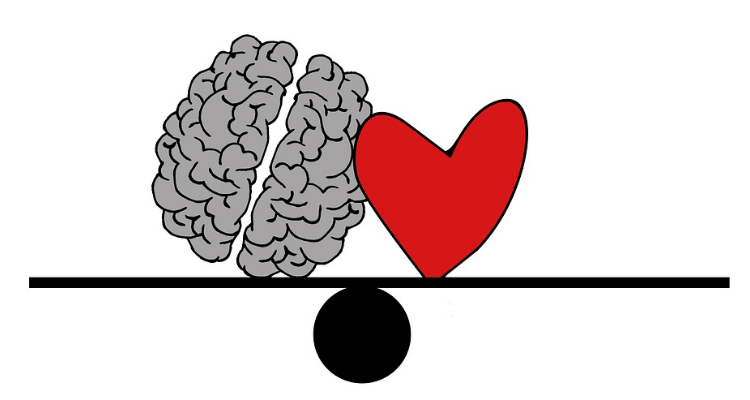 But, there is a little bit more to empathy than its emotional aspect - which is when we perceive what others might be feeling in a particular situation and experience it ourselves, "in our hearts".
As much as empathy is about emotions, it is also about cognition. It is through cognitive empathy that we can assess given circumstances, and evaluate what others might be feeling. We might not feel in our guts the despair that the strangers who lost their homes to the fire feel, but we can estimate it based on what we see they went through.
Someone in the position of Al Dunlap, for example, should draw understanding from at least cognitive empathy when breaking the bad news to those individuals about to lose their jobs. That would yield a type of behaviour that is deemed to be humane and socially acceptable. Even Bloom, who calls out for deliberation and reason, regards empathy as 'a measure of our humanity'. After all, empathy helps us to resort to moral reasoning and determine whether a thought or action is right or wrong.
Further, when you know that even rats respond with empathy to other rats' distress without expecting rewards 6 you understand why feeling empathy towards others indicates full psychological development.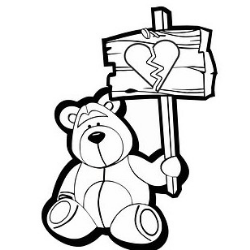 Take young children, for instance. They do not demonstrate cognitive and emotional empathy as adults do. As my family is now well aware!
In a gathering that happened a few years back, my cousin's son, who was 4 at the time, was 'proposed to' by Sylvia, a family friend, then, in her 50's. She excitedly asked him in front of everyone "Oh Lucas, do you want to be my boyfriend?", just to hear "No, you are too ugly!". 😳 Everyone around just wanted to stop existing, of course, except Lucas, who continued to busy himself with his toys on the sofa.
Thankfully, for Lucas (and those who he deems unattractive), his empathic abilities won't always be that limited, as longitudinal studies found that the capacity of 'putting themselves in other's shoes' becomes more acute (and reparative) from the age of 2, and continues to be refined from there onwards 7.
The Influence of Social Factors on Empathy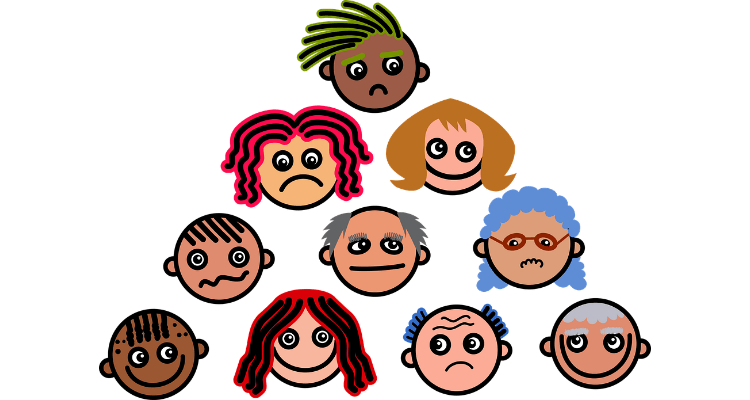 However, as we grow old several factors interfere with how we evaluate the pain of others. One of these factors is common autobiographic memories 8. For example, one of the reasons why, in comparison to my neighbours, I may have felt more for those afflicted by the forest fire is because I, myself, have been through a natural disaster of great proportion (which I briefly discussed in a previous post). Indeed, 'mutual understanding' is one of the foundations of empathy.
See, yet another factor that influence our judgments of other's suffering is shared group membership. A study carried out in 2012 revealed that while we are able to empathise with the physical pain of other fellow human beings, irrespective of whether we belong to the same group or not (eg. nationality, ethnicity, political parties), things change when it comes to social pain (e.g learning that someone lost their job), which evaluation of suffering is higher when the victim shares one's group membership 9.
In the study, Italian individuals were asked to rank the physical and social pain that members of 3 other groups of people felt, from 0 to 10. Group 1 - were Italians, 2- Chinese and 3 Ecuadorians. Upon finding that we are more likely to socially empathize with people that are 'like us' the researchers concluded that this is something that also explains a propensity we have to 'dehumanize' out-group members. After all, most of us also empathise with the physical pain of non-human animals.
These findings are invaluable because they offer some insight into why intergroup conflicts begin and escalate. That is why this aspect of empathy is addressed by many as its 'dark side'.
Can We Learn To Be Empathic?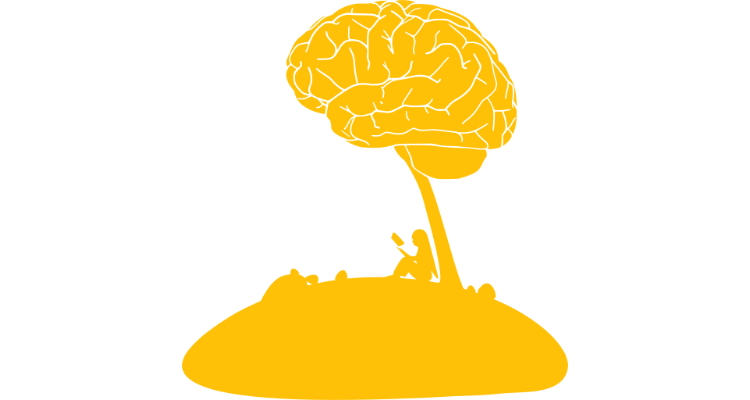 So, that is one of the reasons why the question 'can empathy be taught?' is a relevant one. Social psychologists, for example, question whether developing interventions that address empathic understanding in order to prevent intergroup sociocultural issues would bring about some solutions.
Of course, this would have to be possible to be achieved at the level of the individual. It is accepted that we are all born with the capacity to be empathic towards others (including psychopaths, as recent research results suggest 10). Nevertheless, it has been stated that empathy is also something that we are able to learn throughout our lives.
This is true particularly for young children, who need to be clearly and explicitly informed about the negative as well as positive consequences of their actions. Perhaps most importantly, children need to be treated empathically and witness empathic behaviour taking place in their environment.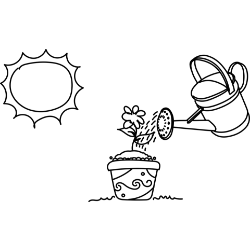 But, what about for those of us whose childhood years are long gone? Is there hope?
Within psychology there are those who believe that the answer to this question is a straight-forward yes, but there are also those who believe things are not that simple 11. Still, even the naysayers present options of behaviours that we can adopt to facilitate (cultivate) this psychological process; eg. nonjudgmental responses 12.
Reflection time:
➺ Have you ever found yourself responding judgmentally towards someone who was in clear distress?
So, this is when we will need to resort to the different forms of empathy we discussed earlier in this post: cognitive and emotional. As, for some of us, it might be that that 'ability to put ourselves in other's shoes' needs to be reviewed. How to start? Well, what about beginning to pay attention to people? How about practising your listening skills? Even if you cannot actually personally experience the distress or suffering of the person you are dealing with (emotional empathy), you have the capacity to make an intellectual evaluation about what they might be going through based on the information available (cognitive empathy). Surely an important process to have experience on.
Because, you know, empathy is at the heart of healthy, fulfilling relationships; which in turn, are the basic elements of a meaningful existence.

Image Source: 1, 2, 3, 4, 5, 6, 7, 8
Reference List:
1 Un enorme incendio cerca la Sierra de Sintra, a 30 kilómetros de Lisboa.
3 How do we perceive the pain of others? A window into the neural processes involved in empathy.
6 Empathy and Pro-Social Behavior in Rats
7 Development of concern for others.
8 Eliciting Empathy for Adults in Chronic Pain through Autobiographical Memory Sharing
9 "Everybody feels a broken bone, but only we can feel a broken heart": Group membership influences the perception of targets' suffering.
10 Coldhearted Psychopaths Feel Empathy Too
11,12 What is empathy, and can empathy be taught?.
---

Have you seen our recently launched app: steemstem.io?

My Dear Reader,
It means the world to me that you take some of your time to read my writings. So, thank you so, so much. Now, if you have a couple of extra minutes I would like to hear your opinion about the following statement someone shared with me when making a case against empathy.



✦What is your view on this?
✦Have you ever come across the notion that empathy can also be harmful?
I wish you all a wonderful weekend 😊