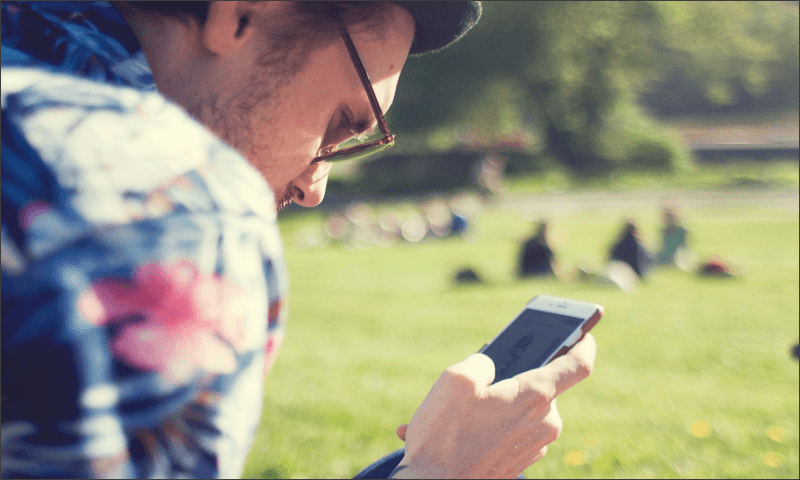 This is not a post that rants and raves about facebook, Instagram or any social media platform. This is a post which discusses some of the behaviors and emotions that such networks prompt in us. The content that I have assembled together here has been initially inspired by close family, friends as well as by what I observe around me. But, I also dag out some data from research and surveys conducted among teen and adult networkers in the US and Europe. Actually, I went a little mad on the data, when I finished writing this post my eyes were like this ➙ 😵
A Boring Day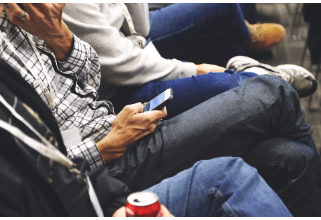 Not long before I joined Steemit I had to do some paper work in a government's office. The kind of crowded office that the machine sitting in the corner spits out a piece of paper informing you that your turn is A 120, but when you look up, the digital panel has just called A 68. But, I had my book and water with me. Things were not that miserable.
A while later, after finishing my chapter and learning that A 68 was still being dealt with I sighed and decided to take a stroll to watch the people. The sight was one all too familiar: children and adults alike all on their mobile devices. The few individuals who were not 'connected' were the elderly ones in the room. I was not connected either, but that was because I only became the proud owner of a smart phone this year, after my old Nokia 1661 gave up in February.
I observed that people were either on facebook, whatsapp or playing games. I ignored the minority that were playing games and paid closer attention to the ones on social media. Most of them were just on their feed mindlessly scrolling down and down, going from here to there ... Just like I began to do on Steemit a few weeks later when I joined in 😆
No Cues to Stop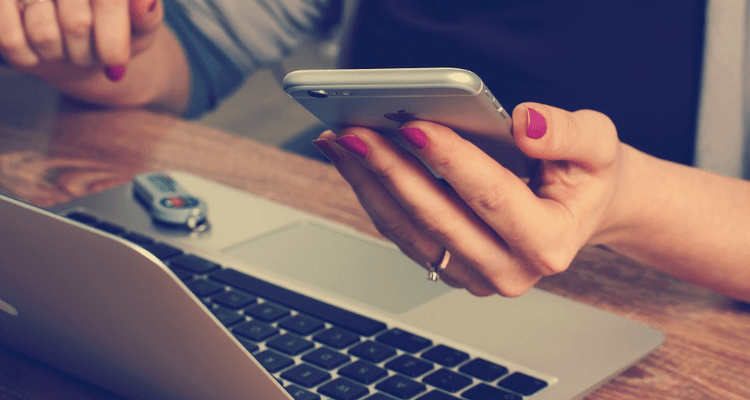 Nowadays, it isn't news to anybody that great part of how social media manages to have us hooked is through positive reinforcement. You know, the desirable likes, upvotes, comments, sharing and so forth. We keep coming back for more because of the strength and direction our behaviour takes towards such incentives. In psychology we call this motivation, and in our brain the reward pathway (the mesolimbic pathway) plays a specific role in it: it tells us to repeat that behaviour again and again by means of dopamine release 1. The feel good neurotransmitter.
Having said that, the question I raise is: what is so pleasant about scrolling up and down your newsfeed, anyways? I asked my brother and then he mumbled "ahm... I ... ahm ... just looking for something ... I guess." Great, that was exactly the answer I was expecting. However, little did my brother know, that there is perhaps a bit more to that. It turns out that our brains rely on visual cues to learn when to stop. And there is an experiment that explores exactly this: The Bottomless Bowls 2.
The Experiment
54 participants took part in it. Group 1 had their soup from normal bowls, while Group 2 had it from slowly and discreetly self-refilling bowls. Wasinki's findings showed that, regardless of BMI, the individuals from Group 2 had 73% more soup than those in Group 1. He put this down to the lack of noticeable visual information of when to stop. However, what I found even more interesting about what he found was the fact that participants in Group 2 didn't report being more sated than the participants in Group 1. Something which Wasink explained with the following statement:
their estimate of how much they have consumed and how sated they are may have to do more with what they believe they saw themselves eat and less with how much they actually ate
p.94
Impulsive Nature
Does this same principle also apply to when we binge on TV series to which the cue to stop is the end of the season? For example. It is speculated that this is probably the case why no matter how bigger the portion of our snacks and meals get, some of us will only stop when we see the gigantic packet empty. Now, you add that to the activation of our reward system by all the tasty sugary or salty products that come in them. Gosh, we've got no chance!
---
But, let's pause here for a second. I feel compelled to remind you that it is thanks to this ancient pathway (the reward system) that we are still around as a species today. Sometimes I feel that most of the credit of our survival goes to the 'fight or flight' response. Nevertheless, hadn't evolution gifted us with the mesolimbic dopamine system we wouldn't have developed the motivation to seek socialization, food or sex, for example. Dopaminergic neurons have been mediating reward regarding this sort of natural incentive in worms and insects for millions of years 3. And that is why it's a good thing our ancestors didn't have Facebook or Steemit. Can you imagine that?
---
Back to the experiment and lack of visual cues.
So, I began to think of our social media feeds as a forever self-filling bowl from which we mindlessly eat a never ending soup of information.
Why Does it Matter?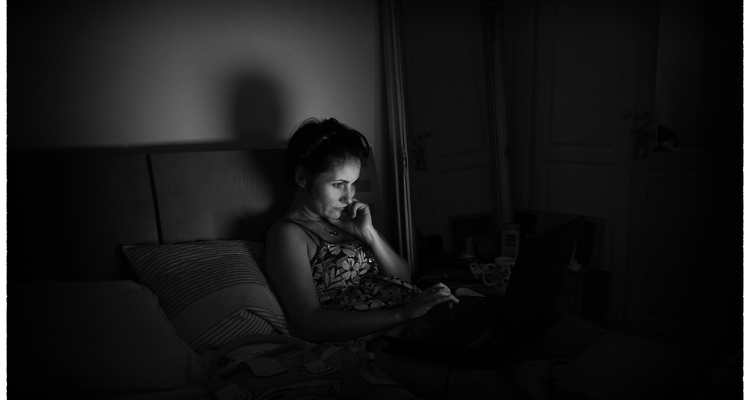 It matters because of a series of complex factors which should not be disregarded. Unlike other forms of traditional media, in social networks the individual is more than a passive user. Here, the person not only assembles a profile to portray themselves (usually in the best way possible), but also receives constant interaction and feedback from it. Negative social comparisons inevitably emerge from this. After all, social network peers stand on a much more comparable ground than, let's say, a top model on a glossy magazine photo shoot. And this may be one of the reasons why social media plays a huge part in women's concern with their body image nowadays 4. A circumstance that becomes even more relevant when 54% of women (in the US) on facebook report that they access the platform mainly to see photos and videos 5.
Regarding Anxiety
As for social media being a contributor towards the development of anxiety, 25% of users revealed they feel nervous when they are not connected (FOMO) 6, 21% stated feeling bad about their own life when compared to that of others via social media 7, and 39% feel pressured to post popular content 8. These users are teens and young adults up to the age of 24. However, I wouldn't be surprised to find that older adults feel the same way. For instance, we tend to think cyber bullying is something that permeates only the online world of teens; unfortunately, in 2017, 41% out of 4,248 American adults confessed to have been harassed online, and 66% said they'd seen others go through such situations 9.
As the Root Cause for Psychosocial Issues
When it comes to loneliness and histrionic behaviour (attention seeking), as far as I know, there isn't evidence to present social networking as their root cause. What seems to be the case is that people who are already experiencing these emotional issues appear to be more prone to use social media 1011. Regarding suicidality, facebook becomes the reason for it in cases of cyberbulling; which, Geel and his colleagues state to lead to more suicidal ideation than other types of bullying 12.
As for Phubbing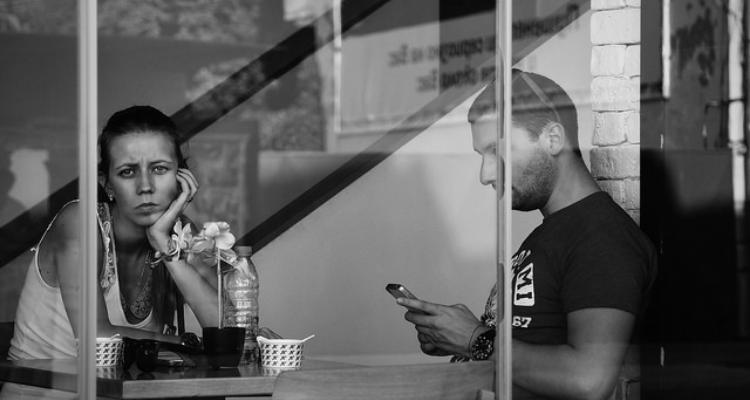 Phubbing describes the habit of snubbing someone in favour of a mobile phone
Concerning the impact phubbing has on social interactions, recent experimental research 13 has unveiled that this social phenomenon sparks jealousy, it leaves individuals dissatisfied with their offline social interactions, and that it gives rise to feelings of exclusion.
The researchers arrived to these results through a study conducted on 153 participants from ages 18 to 36 (split into three different groups), who had to evaluate and report on the interaction they had with a 3D animated character (only 128 remained until the end of the study).
Irrespective of how acceptable these individuals believed phubbing to be, those who engaged with the animated characters which either phubbed constantly or most of the time, stated to have felt disengaged and their self-steem negatively affected.
In my opinion, these findings should not be a surprise at all, as such sort of face-to-face interaction fails to deliver meaning, sense of belonging, and to define our utility as a social being.
Regarding Addiction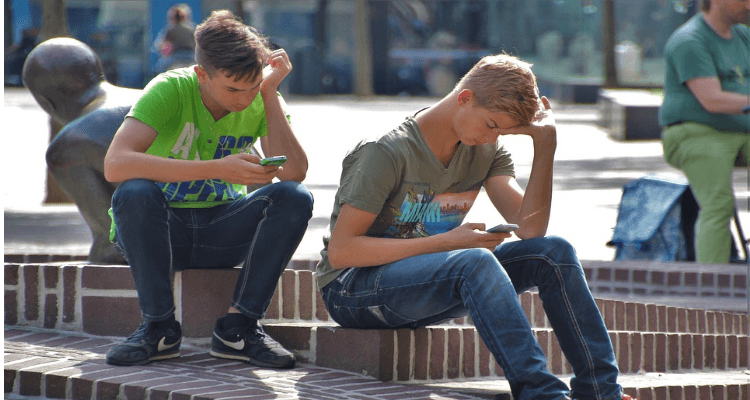 In general, however, social media's most widespread negative aspect appears to be its addictive features. With a study suggesting its use to be more addictive and difficult to resist than cigarette and alcohol 14. Having this in mind it is no surprise to see 72% of younger social networkers saying they neglected sleep in order to be online, 59% admitting to spend too many hours on it 15, and 20% claiming to be 'addicted' to it 16.
In spite of this, Internet Use Disorder is not officially recognized by the American Psychiatric Association, yet 17. Still, a Facebook Addiction Scale has already been developed by Norwegian psychologists, who found that anxious people tend to use Facebook more than those who aren't. In the same way that organised, ambitious individuals are less likely to become addicted to the platform. This reflects the correlation personality traits have with the new psychological scale, to which conscientiousness correlates negatively and neuroticism and extraversion correlates positively 18.
Taking Control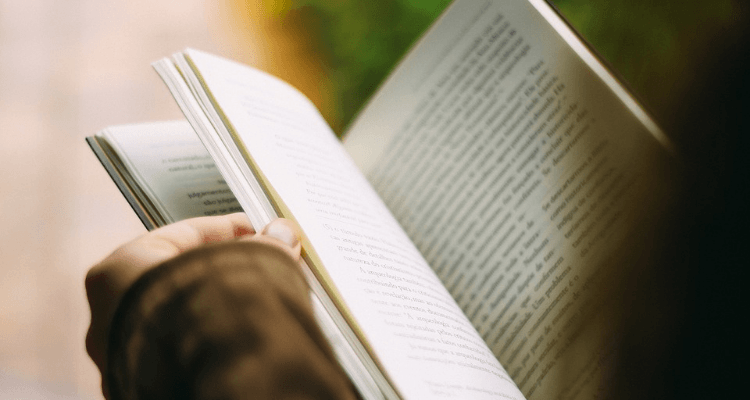 Understanding the ordinary: Enlightenment. Not understanding the ordinary: Blindness creates evil.
Lao Tzu
Either way, despite our personality type it is down to us to be in control of our social media use. And not the other way round (social media controls us). Losing a night's sleep because it is hard to stop browsing seems to be a little unwise. Especially if that night awake might make you feel unsure of yourself, or cause you to have doubts about how good your life is. For me, great part of this issue lies in that social media compulsive use has become the norm. When that happens, it is harder to perceive its excesses as something that can potentially lead to detrimental behaviour and emotions. Not only that, but peer pressure also begins to weigh in.
There are times when we don't know better, and for that reason we put ourselves in distressing, hard to control situations. There are others when we actually do know a little better, but it just happens that we haven't managed to find our way around it. What I mean by this is that by understanding social media's potential to be addictive and our incredibly high vulnerability to develop compulsion towards it, let's formulate a way that prevents this from happening. So then, we can enjoy longer spans of attention and become more productive in our work and studies. By understand that its lack of visual cues to stop us from browsing just make us lose track of time, let's set the alarm clock (perhaps), let's control our impulses; this will help us to foster our connection with both our offline acquaintances, and closeness with our family. Remember, one doesn't not have to exclude the other.
In order to put such strategies in place, however, it is necessary to cultivate a little mindfulness. Otherwise, we will just keep on heedlessly having soup whilst life passes us by.
---
Reference List:
1 -Dopaminergic Pathway
2 -Bottomless Bowls: Why Visual Cues of Portion Size May Influence Intake
3-Brain Reward Pathways
4-Social Media Effects on Young Women's Body Image Concerns: Theoretical Perspectives and an Agenda for Research
5-What people like and dislike about Facebook.
6,10,14-Social Media and Children's Mental Health – A Review of the Evidence,
7,8-Teens, Technology and Firendships
9-Online Harassment 2017.
11,12-Social Media Use and Mental Health among Young Adults
13 – The Effects of "Phubbing" on Social Interactions
15-What People Desire, Feel Conflicted About, and Try to Resist in Everyday Life
.
16-Biological & Psychological Reasons for Social Media Addiction

17-What Is Internet Use Disorder?
18-Development of a Facebook Addiction Scale

19-Panorama - Smartphones: The Dark Side
Image source: 1, 2, 3,4,5,6, 7
---


Dear Reader,
Thank you very much for, once again, taking the time to read my writings. You know how much it means to me 😊Now, I would like to know if you have ever experienced some of the emotions or behaviour discussed here in the post. How did you deal with it?