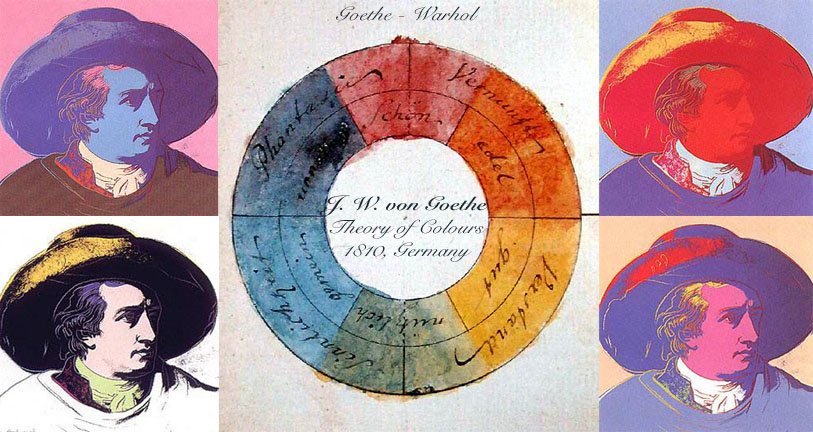 English Version Below – Roll Down to ENG
---
PT
Depois de conhecer e estudar diversos assuntos sem se especializar muito em nenhum deles, cheguei a conclusão de que talvez a nossa ciência convencional esteja ignorando variáveis e pontos chaves, para que a compreensão da Natureza e do Universo sejam realmente completas e profundas. Se eu fosse escolher uma palavra ou termo para explicar isso, eu escolheria materialismo. A visão de mundo e o ponto de vista materialista ignoram aspectos mais sensíveis, intuitivos e sutis da Vida e do Universo. E se concentram demais naquilo que podemos perceber diretamente pelos sentidos, naquilo que parece ter uma "existência positiva", e se afastam daquilo que não percebemos imediatamente, e também se afastam do conceito "negativo" de existência: o vazio, o imperceptível, o vácuo. Assim, o materialismo tende muito fortemente a ignorar o invisível, o intuitivo, e em última análise, o espiritual.
Desnecessário dizer como é uma sociedade construída por esta visão de mundo e ciência materialista, creio que todos conhecemos muito bem os seus resultados. No entanto, esta própria ciência acaba admitindo que vem ignorando uma parcela significativa do que existe no Universo. Basta voltarmos as nossas atenções para os conceitos científicos de matéria e energia escuras: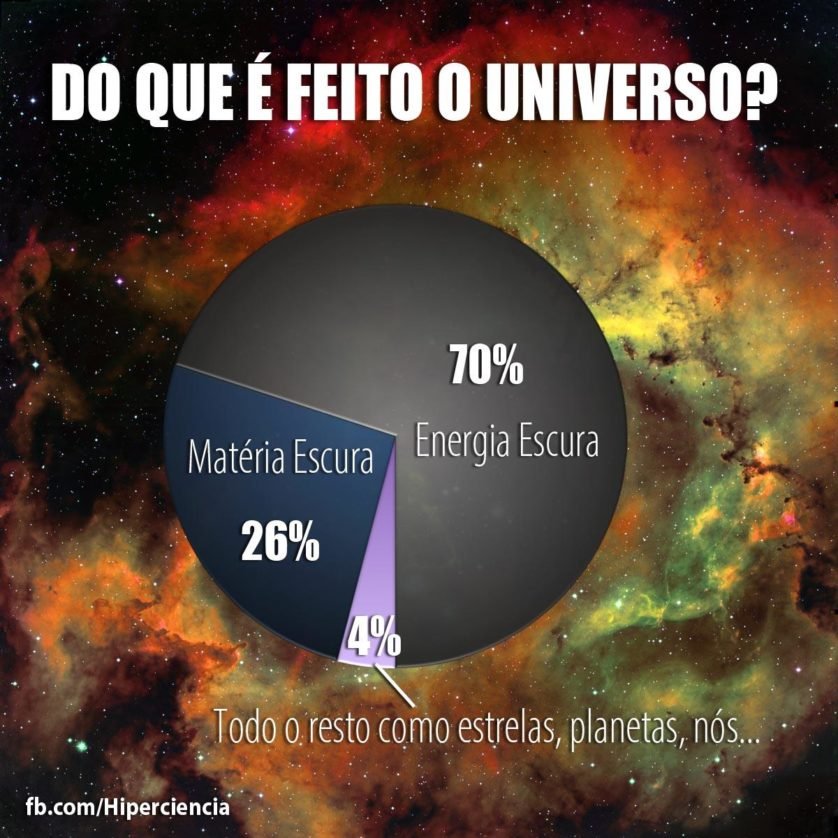 Admite-se que a matéria e a energia escura somam aproximadamente 96% de tudo o que existe no Universo, sendo que aquilo que conhecemos corresponde a apenas 4%. É claro que praticamente nada se sabe até agora sobre as propriedades da matéria e energia escuras, mas pelo menos, a ciência admite que o que sabemos sobre o que existe é muito, mas muito pouco, e talvez, insignificante diante daquilo que ainda vamos e precisamos descobrir.
Diante deste cenário, será que na nossa ciência atual já consolidada, existem conceitos incompletos? Bem, talvez um destes seja a nossa compreensão sobre o que é a luz, as cores e a escuridão. Aí chegamos no nosso tema principal: A Teoria das Cores de Johann Wolfgang von Goethe. Ao contrário de Newton, Goethe teve uma compreensão bem diferente do que era a luz, as cores e a escuridão. Quando conhecemos suas teorias e estudos, ficamos com aquela sensação de que a ciência tradicional só incorporou metade das variáveis em seu corpo de dados, e deixou de fora aquilo que se refere a "existência negativa" da luz: a escuridão. Não esqueçamos que os átomos são mais de 90% de espaço vazio, a energia e matéria escuras somam também mais de 90% do que existe. Será que a nossa ciência convencional está depositando fé e confiança demais em apenas uma pequeníssima parcela daquilo que existe no Universo? Por que não voltamos as nossas atenções para o estudo do invisível? Do vazio? Do escuro? Do vácuo? Penso que para uma civilização chegar a isso, ela precisaria ter uma certa sensibilidade mais refinada para além do simples material, e senão perceber, pelo menos intuir que o visível está conectado com o invisível.
Segue o documentário intrigante sobre a Teoria das Cores de Goethe:
---
ENG
After knowing and studying various subjects without specializing in any of them, I came to the conclusion that perhaps our conventional science is ignoring variables and key points, so that the understanding of Nature and of the Universe could be really complete and profound. If I were to choose a word or term to explain this, I would choose materialism. This materialist worldview and viewpoint ignore the more sensitive, intuitive and subtle aspects of Life and the Universe. And they focus too much on what we can perceive directly through the senses, in what seems to have a "positive existence," and move away from what we do not immediately perceive, from the "negative" concept of existence: emptiness, imperceptible, vacuum. Thus, materialism tends very strongly to ignore the invisible, the intuitive, and ultimately the spiritual.
Needless to say, how is a society built by this worldview and materialistic science, I believe we all know its results very well. However, this very science ends up admitting that it has been ignoring a significant portion of what exists in the Universe. We need only turn our attention to the scientific concepts of dark matter and energy: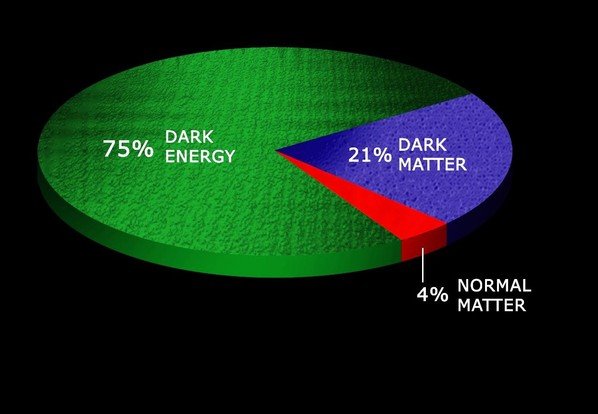 It is assumed that dark matter and energy make up about 96% of all that exists in the universe, and what we know corresponds to only 4%. It is clear that practically nothing is known until now about the properties of dark matter and energy, but at least, science admits that what we know about what exists is very, very little, and perhaps insignificant in the face of what we are still going to know or what we need to find out.
Given this scenario, is it that in our current science already consolidated, there are incomplete concepts? Well, maybe one of these is our understanding of what light, colors and darkness are. Here we come to our main theme: The Theory of Colors by Johann Wolfgang von Goethe. Unlike Newton, Goethe had a very different understanding of light, color, and darkness. When we know his theories and studies, we get that sense that traditional science has incorporated only half the variables in its body of data, and left out what concerns the "negative existence" of light: darkness. Let's not forget that atoms are more than 90% empty space, dark energy and matter also amount to more than 90% of what exists. Is our conventional science putting too much faith and trust in only a tiny portion of what exists in the Universe? Why do not we turn our attention to the study of the invisible? Of emptiness? Of the dark? Of the vacuum? I think for a civilization to come to that, it would need to have a more refined sensibility beyond the simple material, and if not to perceive, at least to intuit that the visible is connected with the invisible.
Here is a documentary about the Theory of Colors from Goethe. Enjoy: