How much do you love Cap'n Crunch?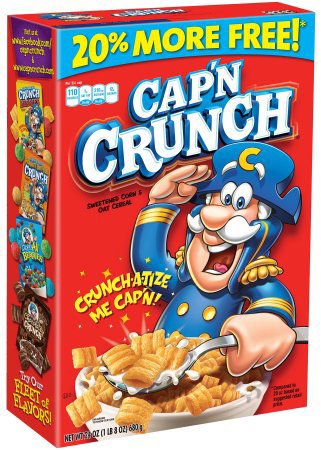 source
Personally I think it is pretty similar to crack. I can't stop eating it even if it rips the shit out of the roof of my mouth.
But even I don't love it as much as Duane Barry Smith.
According to police reports, Duane loves the good old Cap'n so much that when his roommate failed to seal it properly and it got stale (so it couldn't rip the shit out of the roof of his mouth) Duane beat the crap out of his roommate.
No jury will ever convict him.
http://www.thesmokinggun.com/buster/alabama/capn-crunch-battery-742903