The worship of God during David's dynasty required certain spiritual conditions as explained in the Psalm 24, the ark of the covenant was placed in the temple of Jerusalem, and this represented the pact between God and men.
The worship and the intimacy with the creator of heaven and earth are reserved for those who have reached the spiritual perfection, explains the Sacred Scriptures. The purity of heart (love of charity) is a necessary condition for the true worship of the Lord in spirit and truth: "Create in me a pure heart, O God, and renew a steadfast spirit within me" Psalm 51:10.
A purity of heart as the great King Solomon possessed, who received a wise and understanding heart in dreams at Gibeon, a sacred place (1 Kings 3:9).
And this intimacy that is born of purity is necessary to "see the face of God", that is, to consult the thoughts of God, something that was frequent in the history of the prophets and kings of the Old Testament, let us remember that seeing the face of God is a metaphor because God in the old covenant is pure spirit. An example of this was the prophet Moses who had the blessing and spiritual guidance of the only true God: "The LORD would speak to Moses face to face, as one speaks to a friend" Exodus 33:11.
The Psalm 24 describes to us how are those who truly seek God above all things, and who are worthy of being in his presence to worship him:
"Who may ascend the mountain of the LORD?
Who may stand in his holy place?
Only those whose hands and hearts are pure,
who do not worship idols
and never tell lies.
They will receive blessing from the LORD
and vindication from God their Savior.
Such is the generation of those who seek him,
who seek your face, God of Jacob" Psalm 24:3-6.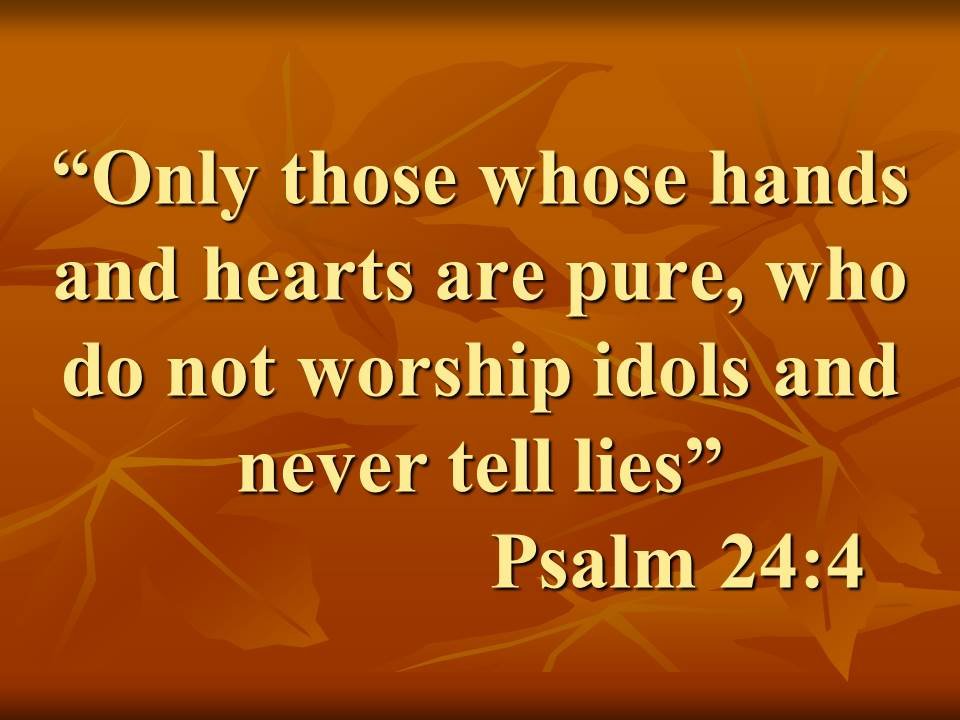 For more information visit my profile follow the link and download for free my ebook.