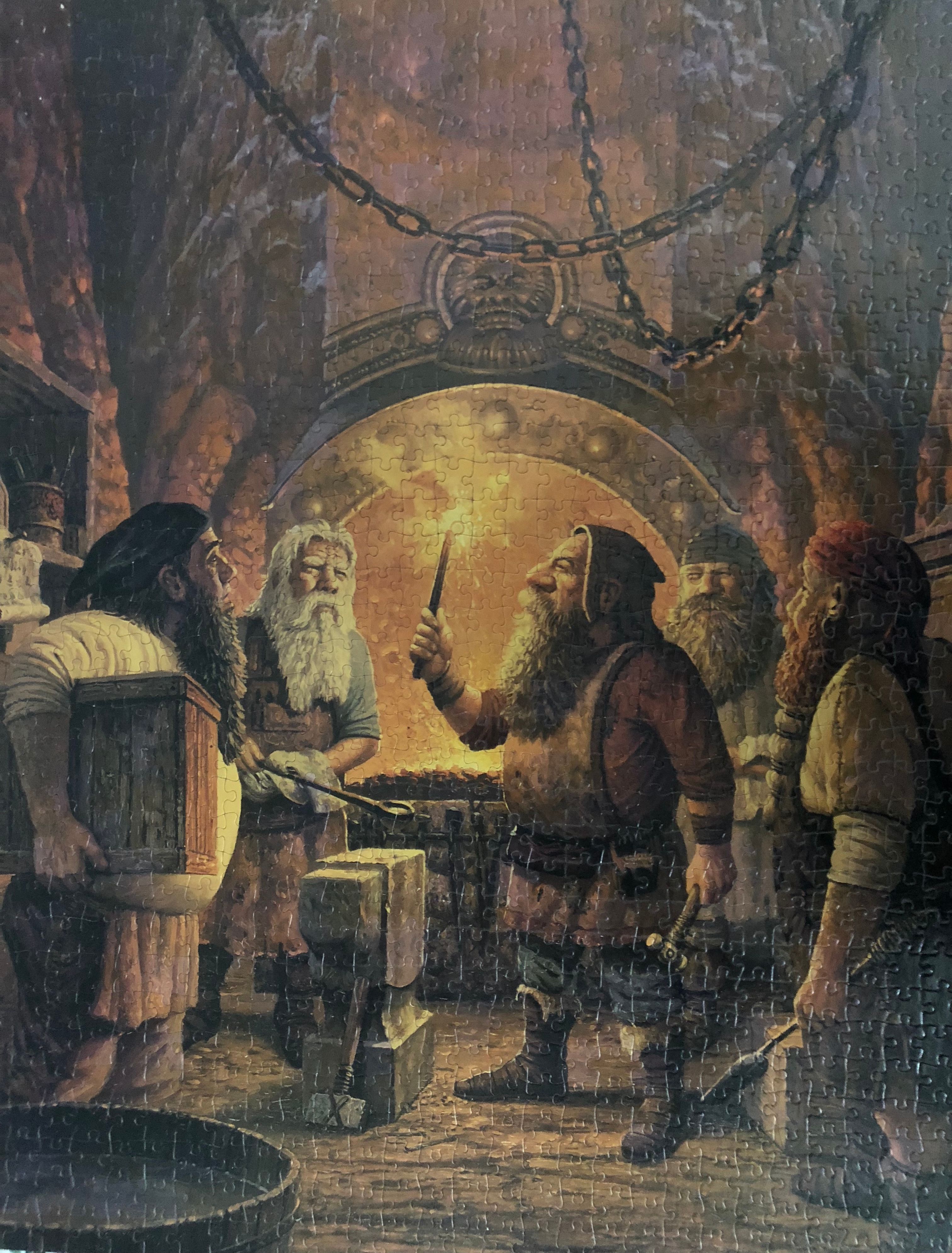 I hit a road block with my current puzzle project. Who would have thought a photomosaic depiction of the world would be so difficult to put together! I can generally tell which direction the pieces face from the tiny pictures but it's difficult to discern which pieces go together because I can't see the forest through the trees so to say. That and I haven't put the time in!
Anywho, I decided, in order to fill the void left by my lack of Steam posts, to share some of my completed puzzles from days gone by.
This one, if memory serves, is titled Gnomes' Light. It is one of the puzzles that got me started on my "hobby". I am obsessed with fantasy/D&D type stuff (as you will come to find out). It was not without it's challenges; I never knew there were so many shades of brown.
A sense of nostalgia comes over me as I look upon this piece. I hope you enjoy it too!