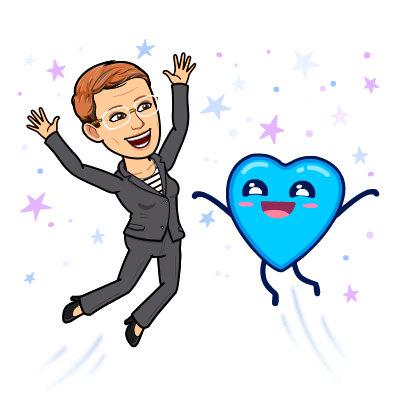 Another week has flown by.
More importantly two years have flown by since Pimp Your Post Thursday started.
It's been an interesting two years. Some great posts have flowed through the shows.
Connections between people and projects happened. Some great conversations, during and after the shows took place. We've had some people come and go. We've had others who are there through thick and thin.
Thank you to all those who attend and support PYPT. Without you, I'd be showing up to an empty room.
Here's to two more!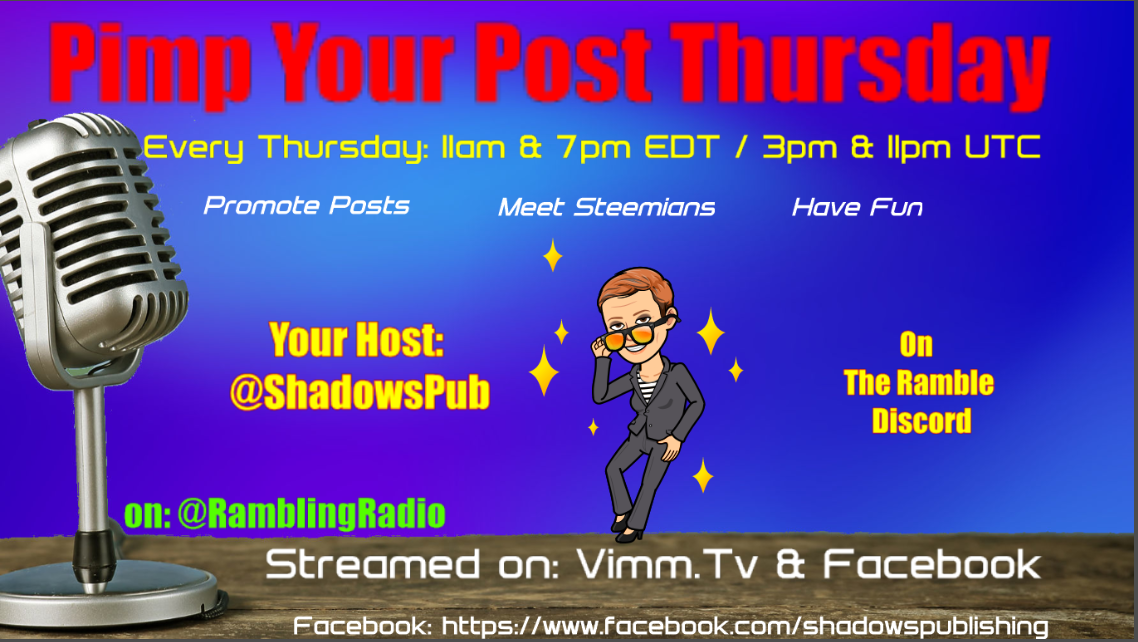 Today is Pimp Your Post Thursday at 11am and 7pm EDT / 3pm and 11pm UTC.
Join us to promote posts; yours or others. Attendees take turns sharing posts and getting to know each other. It's a great way to get eyes on your content.
You never know where discussions are going to go during PYPT. Sometimes a post will spark discussions and off we go for a while.
Reward points will be doubled again for October.
Thursday October 10th will be PYPT's second anniversary. Yes, it has aired twice each Thursday for two years. So, once again I'll be doubling points for October.
All increases in your holdings of SHADE during October will receiving a matching amount at the end of the month. I will then burn the total amount of the increased SHADE holdings.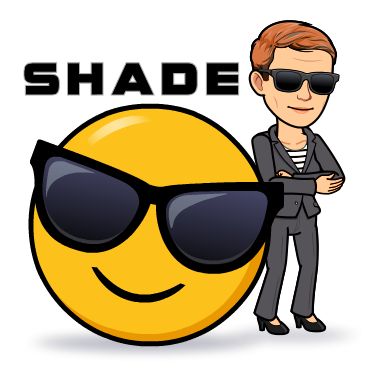 Each post shared will earn SHADE, a token created to have some fun curating posts. When you earn enough you can start to share it with others.
I keep track of SHADE earned for PYPT participation.
To learn more about how you can earn SHADE and win prizes read the official announcement post and FAQ

,
Giveaways
There will be some SBI (Steem Basic Income) and SHADE being given away at each show but you have to be present and participating to win.
PYPT is as much about promoting your own posts as it is about discovering the posts of others. We're in this community together and it is always good to know who the members are.
Remember, comments on the posts are just as important as the upvotes. ALSO, you can earn SHADE when commenting (with real comments) on posts shared at PYPT.
Want to keep up on what is happening in The Ramble? Sign up here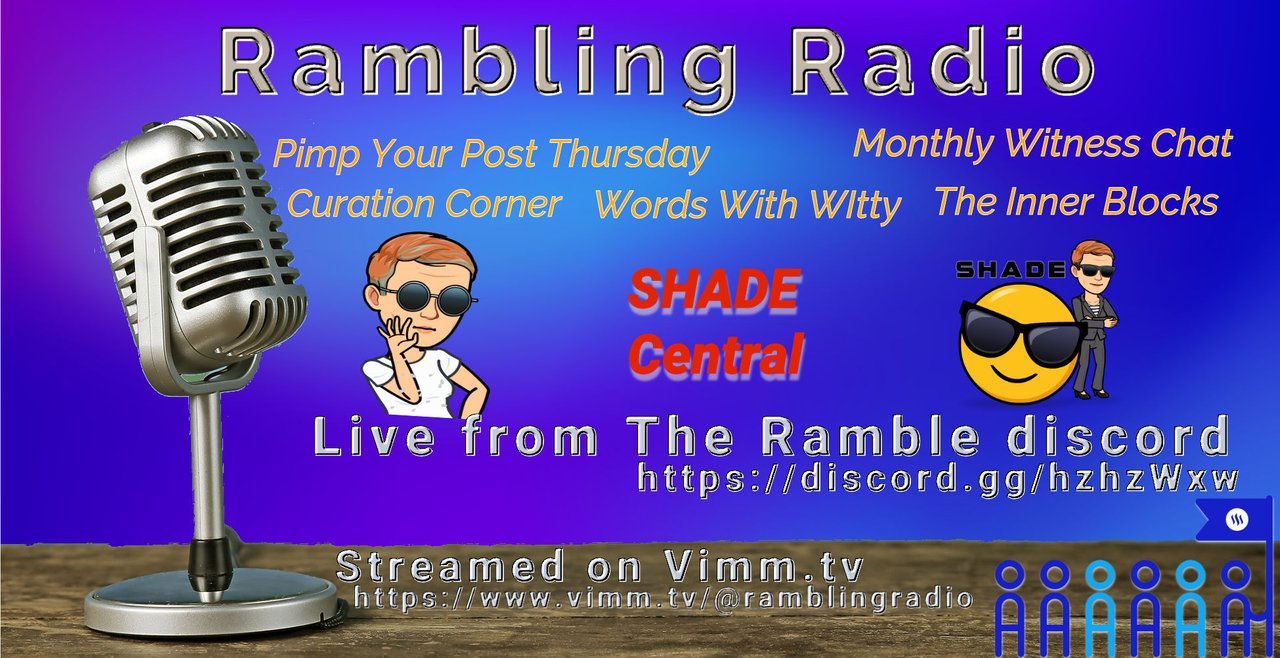 Until Next Time — Just Steem on











If you like this, please follow me and upvote the post.