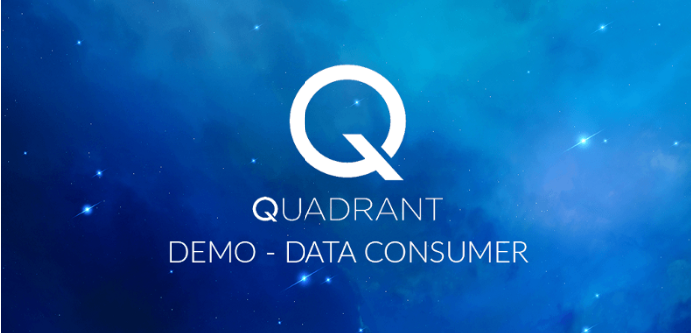 Earlier this month, our Engineering team introduced our Data Producer Client and prepared a quick demo on how we battle the problem of unauthentic data with our Data Stamping Protocol and Data Producer Client.
In case you missed that update, we invite you to have a look here before proceeding to view our latest video — our Data Consumer Demo: https://medium.com/quadrantprotocol/quadrants-protocol-data-producer-demo-163b7375e2ef
Picking up where we left off on our Data Producer Demo, our Big Data and Blockchain Engineer, Sharique Azam, is here to explain how our Consumer client works.
Our demo series is a simple depiction of Quadrant Protocol's platform, which will be released later during Q3 2018 as promised in our Whitepaper.

"Our engineering team is working hard to speed up the operational MVP, but we wanted to provide a sneak peek for the most impatient of Quadrant Supporters" — Sharique Azam- Big Data and Blockchain Engineer
What's next?
Currently, we cooperate with an established client of DataStreamX to authenticate in real-time their data infrastructure. Our early release of the product and the clear interest of data professionals act as a validation of the project's use case and provide further assurance for our token sale contributors.
We invite other developers and companies interested in either authenticating the data they produce, or needing to ensure the integrity and authenticity of data they purchase to try by themselves. If you want to go ahead and schedule a call with our team, please contact us at nikos@quadrantprotocol.com
Over the past few months, more than 20 companies have reached out to us to discuss their concerns with their data purchasing or selling experience. For selected projects and startups, we will provide both consulting and resources to discover how they can better utilize Quadrant Protocol to make their datasets competitive in the market.