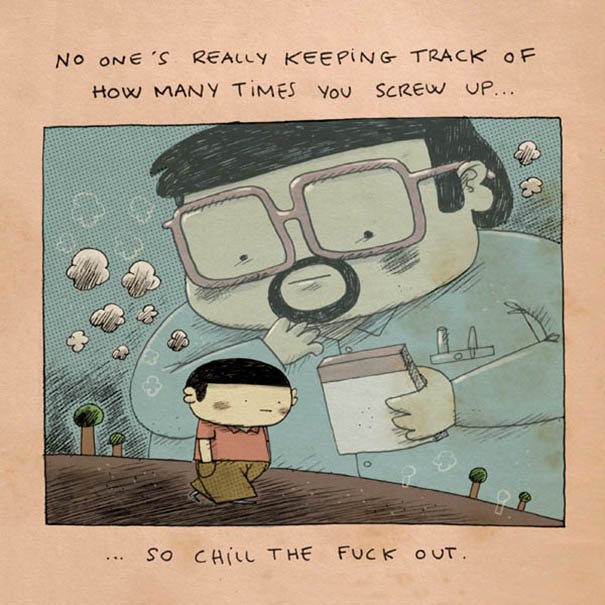 No one is really keeping track of how many times you screw up...
...so chill the fuck out.
Everyone is focusing on their problems, so no one have time and energy focusing on your failures :)
So chill, and next time you will do better!
Have a great day!
If you like it, follow for more!
Source image.