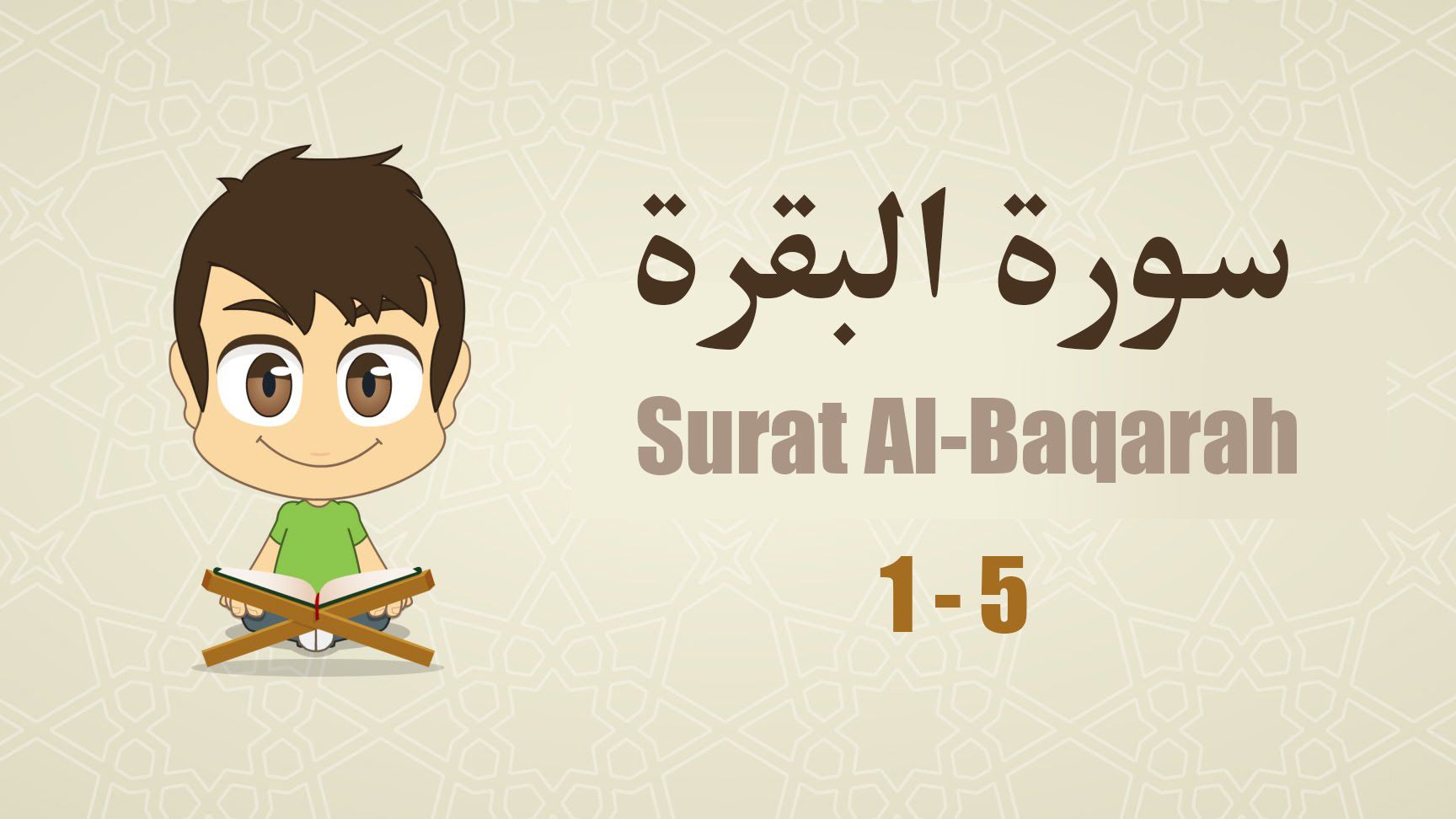 1- الم
2- ذَٰلِكَ الْكِتَابُ لَا رَيْبَ ۛ فِيهِ ۛ هُدًى لِّلْمُتَّقِينَ
3- الَّذِينَ يُؤْمِنُونَ بِالْغَيْبِ وَيُقِيمُونَ الصَّلَاةَ وَمِمَّا رَزَقْنَاهُمْ يُنفِقُونَ
4- وَالَّذِينَ يُؤْمِنُونَ بِمَا أُنزِلَ إِلَيْكَ وَمَا أُنزِلَ مِن قَبْلِكَ وَبِالْآخِرَةِ هُمْ يُوقِنُونَ
5- أُولَٰئِكَ عَلَىٰ هُدًى مِّن رَّبِّهِمْ ۖ وَأُولَٰئِكَ هُمُ الْمُفْلِحُونَ
(1) Alif, Lam, Meem.
(2) This is the Book about which there is no doubt, a guidance for those conscious of Allah -
(3) Who believe in the unseen, establish prayer, and spend out of what We have provided for them,
(4) And who believe in what has been revealed to you, [O Muhammad], and what was revealed before you, and of the Hereafter they are certain [in faith].
(5) Those are upon [right] guidance from their Lord, and it is those who are the successful.
(1) 艾列弗,俩目,米目。
(2) 这部经,其中毫无可疑,是敬畏者的向导。
(3) 他们确信幽玄,谨守拜功,并分舍我所给与他们的。
(4) 他们确信降示你的经典,和在你以前降示的经典,并且笃信後世。
(5) 这等人,是遵守他们的主的正道的;这等人,确是成功的。
(1) 알리프 람 밈
(2) 의심할 바 없는 이 성서는 하나님을 공경하는 자들의 이정 표요
(3) 보이지 않는 하나님의 영역을믿고 예배를 드리며 그들에게 베 풀어 준 양식을 선용하는 사람들 의 이정표이며
(4) 그대에게 계시된 것과 그 이 전에 계시된 것과 또한 내세를 믿는 사람들의 이정표이며
(5) 그들이 바로 주님의 안내를 받아 영화를 누릴 사람들이라
(1) Álif. Lam. Mim.
(2) Este es el Libro del cual no hay duda, es guía para los que son conscientes de Dios y e temen devocionalmente,
(3) los que creen en lo oculto, practican la oración, dan caridad de lo que les he proveído,
(4) y creen en lo que te ha sido revelado [¡oh, Mujámmad!] y en lo que fue revelado [originalmente a los profetas anteriores], y tienen certeza de la existencia de la otra vida.
(5) Esos son los que están en la guía de su Señor y serán los bienaventurados.
(1) Alif, Lâm, Mim.
(2) C'est le Livre au sujet duquel il n'y a aucun doute, c'est un guide pour les pieux,
(3) qui croient à l'invisible et accomplissent la Salât et dépensent (dans l'obéissance à Allah), de ce que Nous leur avons attribué,
(4) Ceux qui croient à ce qui t'a été descendu (révélé) et à ce qui a été descendu avant toi et qui croient fermement à la vie future.
(5) Ceux-là sont sur le bon chemin de leur Seigneur, et ce sont eux qui réussissent (dans cette vie et dans la vie future).
✪ Transliteration
1- Alif-Laaam-Meeem
2- Zaalikal Kitaabu laa raiba feeh; udal lilmuttaqeen
3- Allazeena yu'minoona bilghaibi wa yuqeemoonas salaata wa mimmaa razaqnaahum yunfiqoon
4- Wallazeena yu'minoona bimaa unzila ilaika wa maaa unzila min qablika wa bil Aakhirati hum yooqinoon
5- Ulaaa'ika 'alaa hudam mir rabbihim wa ulaaa'ika humul muflihoon
► Recitation Surat Al-Baqarah