| | |
| --- | --- |
| Last year in June I was on a river cruise along the Volga. For me, such a vacation was the novelty. In addition, I have not been before to any city where our ship stopped. | В прошлом году в июне я была в речном круизе по Волге. Для меня в новинку был такой отдых. Кроме того, я не была раньше ни в одном городе, где останавливался наш корабль. |
| There were a lot of impressions. | Впечатлений было очень много. |
| The farthest point of the crisis was the city of Plyos. | Самой дальней точкой криза был город Плёс. |
| The town is very small, but entered into the history and culture. Landscapes of Plyos, I think, have seen almost everything in our country, although, of course, not everyone has been there. | Городок очень маленький, но вошедший и в историю и в культуру. Пейзажи Плёса, я думаю, видели у нас в стране практически все, хотя, конечно, далеко не все бывали там. |
| The fact is that it was in Plyos that the famous artist Isaac Levitan created many of his most famous paintings. | Ведь, именно в Плёсе знаменитый художник Исаак Левитан создал многие из самых известных своих картин. |
| Our ship stood until late in the evening and with great pleasure we admired from start to finish the most beautiful sunset. | Стояли мы до позднего вечера и с огромным удовольствием любовались от начала до конца прекраснейшим закатом. |
| This photo depicts one of the moments of this sunset over the Volga. | На этой фотографии запечтлен один из моментов этого заката над Волгой. |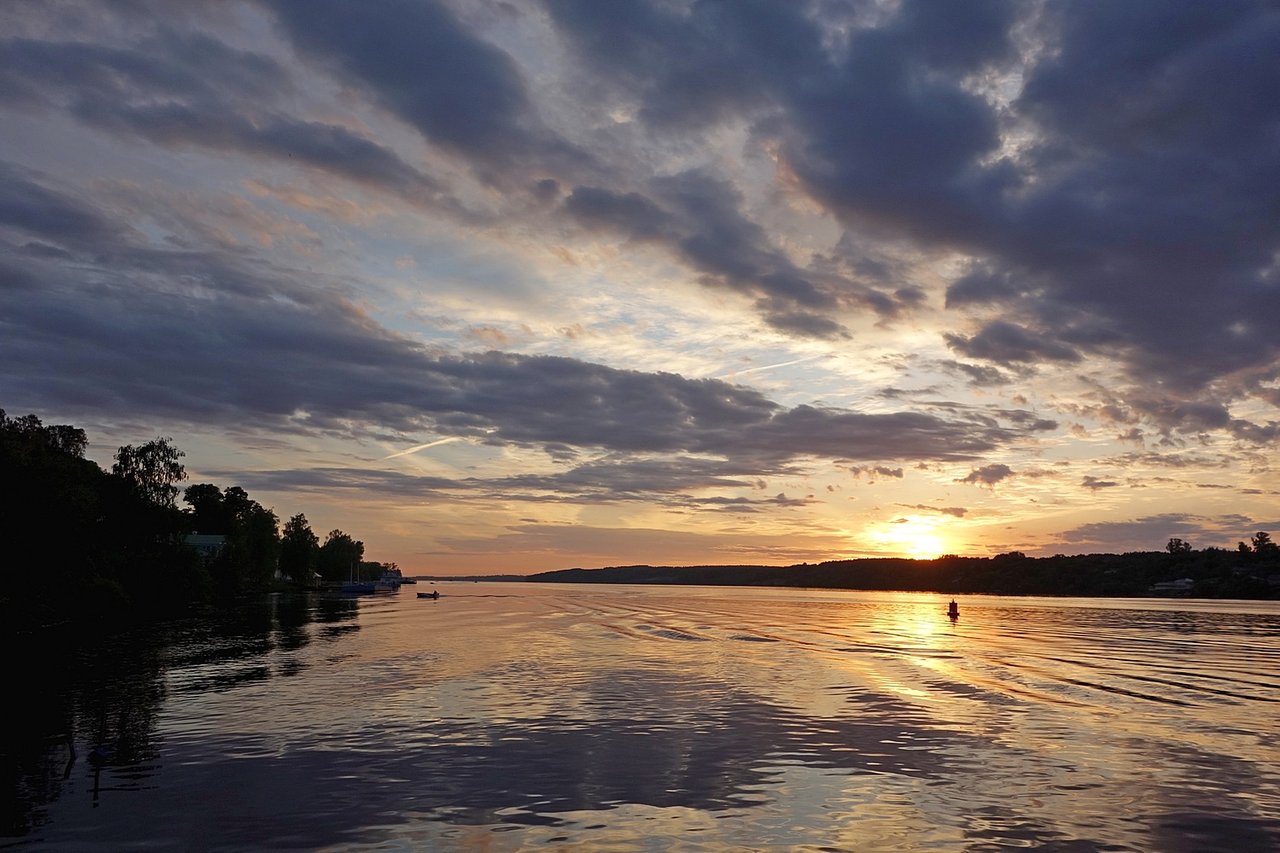 Camera Sony RX-100.
This is my entry for Qurator's Photo Friday. Photography Competition #77 by @qurator
@cleverbot, @banjo, @automation, правда, красивый вечер?