Yum! Yum!! Look what we have here!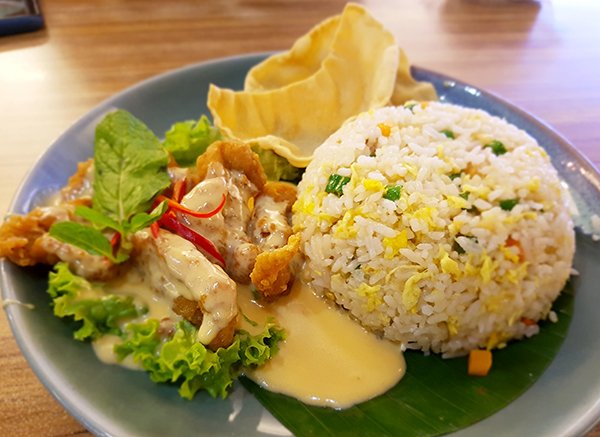 Why would I say they are odd combinations? It's kinda like East meets West, I guess...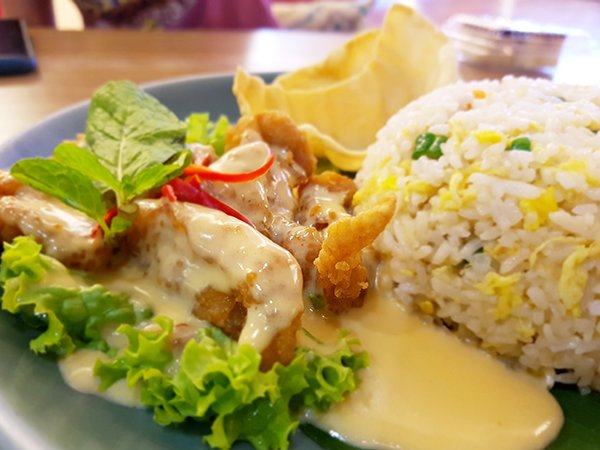 The dish is called Yong Chow Fried Rice with Butter Cream Chicken. Yong Chow Fried Rice is a Chinese style fried rice if you are a frequent diner in a Chinese restaurant, no matter in Asia or Western countries. Normally Chinese dishes don't use butter to cook. On the other hand, most western dished involved using butter or cream as their main ingredients.
That's why I suddenly have the feeling of "East meets West" when I saw this dish on the menu. By all means, why not give it a try, right?!
Well, and the end, it tasted like having fried rice and tasting the cream soup at the same time, very oddly they blend well together... Not bad for the first try. Although the chickens were a bit dried and hard even though they were covered with the buttercream.
That's it for today from me to you. I hope you like the food photo presented. See you all in my next post!

This is my entry for @qurator's Tasty Tuesday #105. Check out the details here for more of this amazing contest.

All photos were taken with my Samsung Galaxy S7 Edge.

Thank you for stopping by, this is a place where I can share the things I enjoy in life, art, gardening, nature, foods. This is why my divider above are filled with all the different kind of icons that I love doing. I hope you enjoy my post so far, leave me a comment if you like.
谢谢您的到访,这里是个我可以分享关于我所喜爱的生活,包括艺术,园艺,大自然,食物等等的地方。 这就是为什么我上面的页脚全都是我喜欢做的不同类型的图标。 我希望您喜欢我的帖子,如果您喜欢,不妨留下您的评语。
Proud Member of:

Proud Member of @qurator.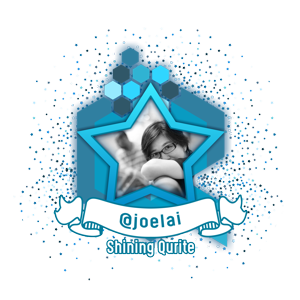 Proud curator and editor of @cn-malaysia